Stagg BA-4000 4-STR BASS SET/NI RND WD/LT
electric bass guitar string set, nickel round wound.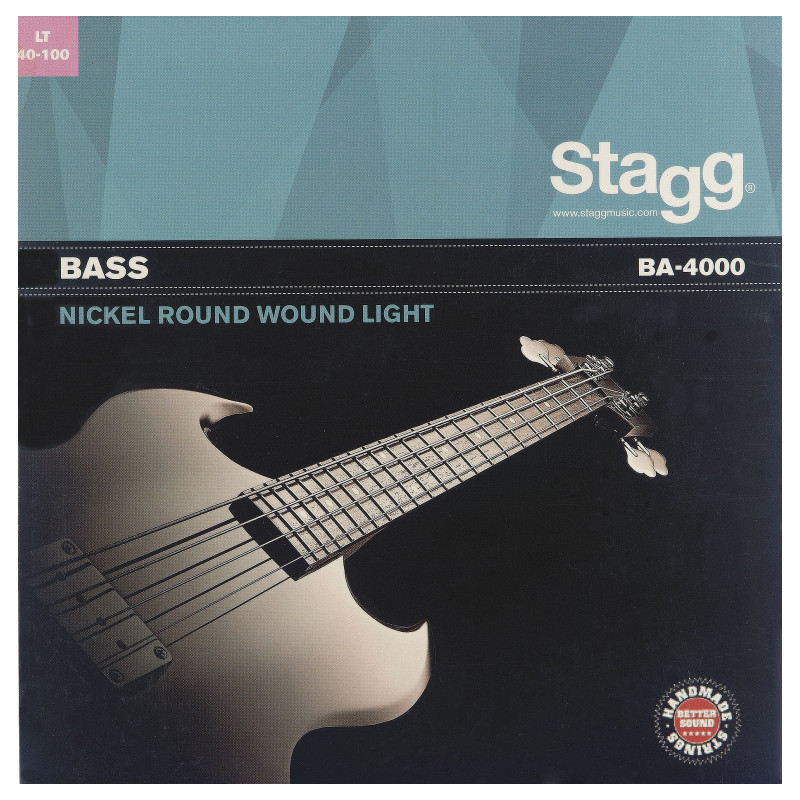 Stagg Nickel Round Wound Strings
A great set of strings for bass guitar. These four strings are nickel wound and provide good sound quality. The strings are light (40-60-80-100). The BA-4000 bass strings are a good choice for anyone wanting a reliable set of replacement bass strings on a budget.
Set of Strings For Electric Bass Guitar
Stagg strings are precisely crafted with the finest grade material, which gives them an even tension and a smooth sustain. They provide the best choice for the instrument manufacturers... and the performers!
light (40-60-80-100)
Nickel round wound set