SPL Control One Monitor Controller
Monitor Controller with 2 Stereo Speaker Outputs, Subwoofer Output, 2 Stereo Analog Inputs, 3 Monitoring Modes, and Headphones Amplifier with Phonitor Matrix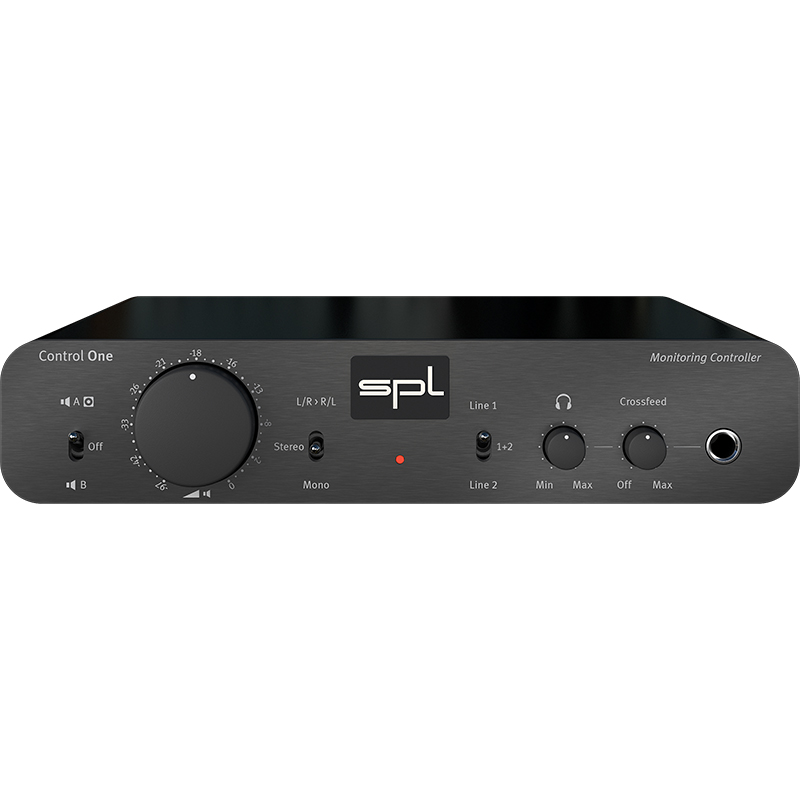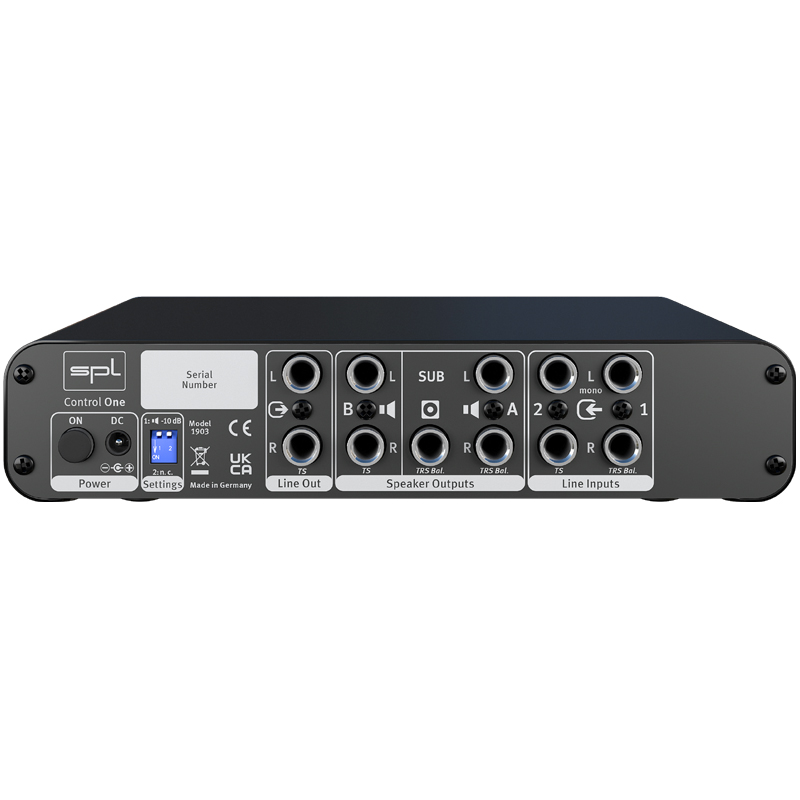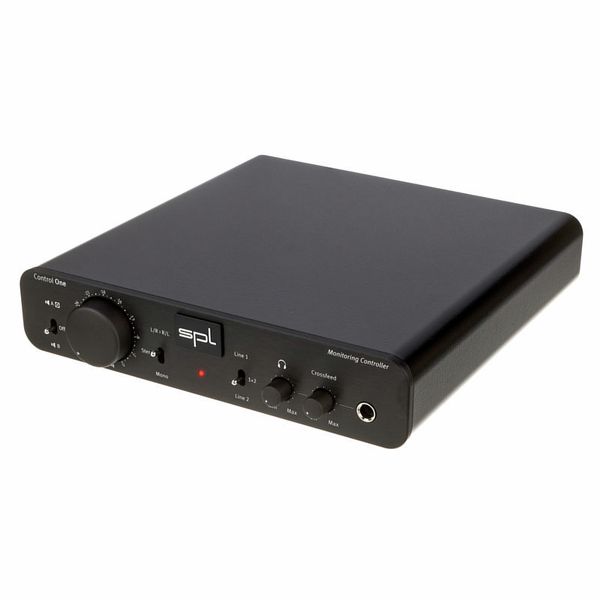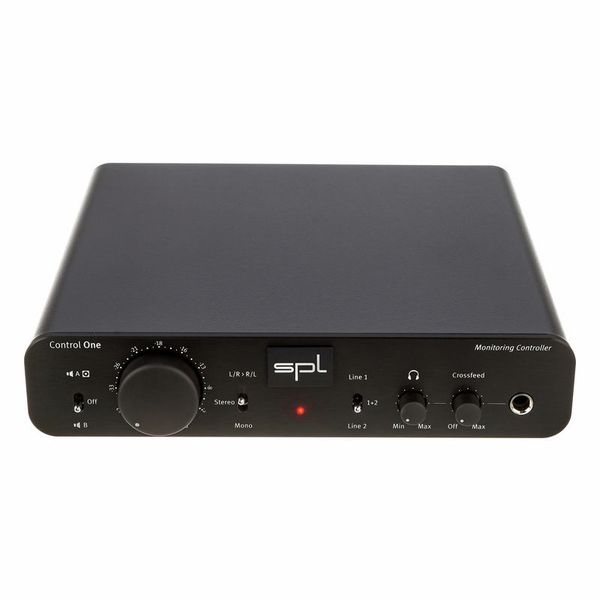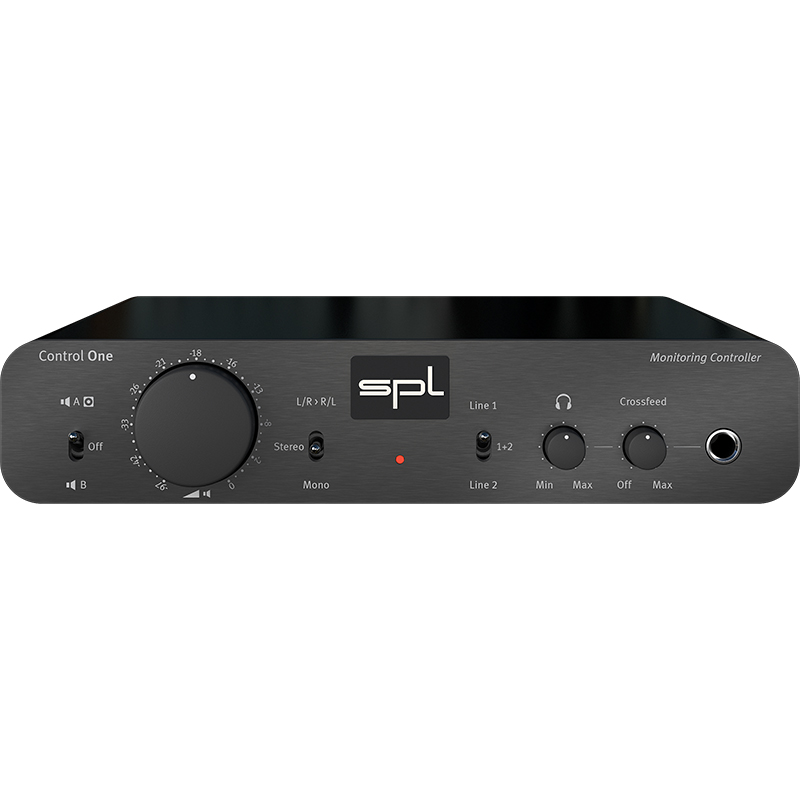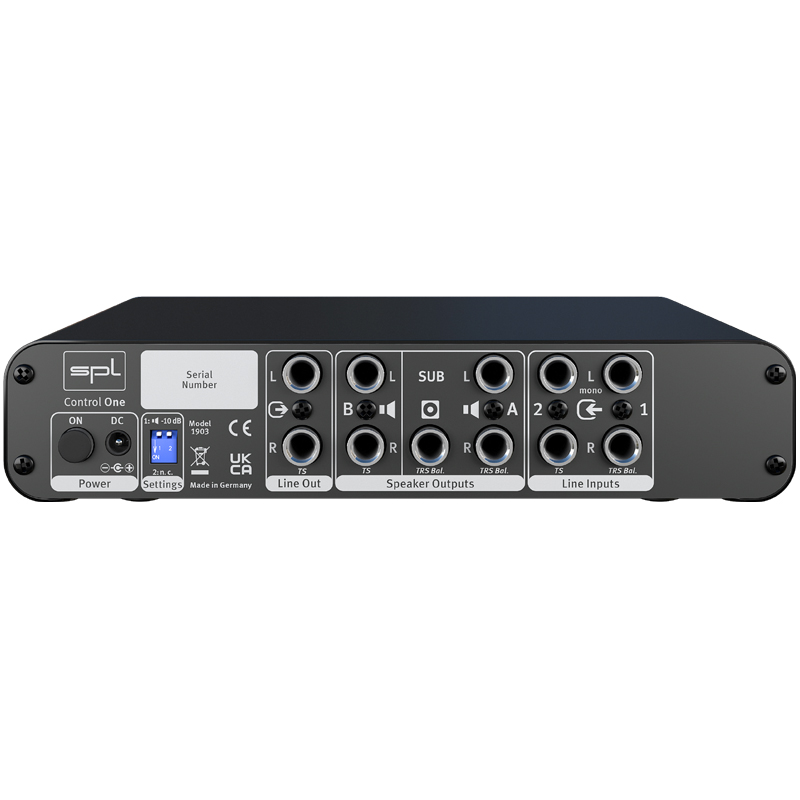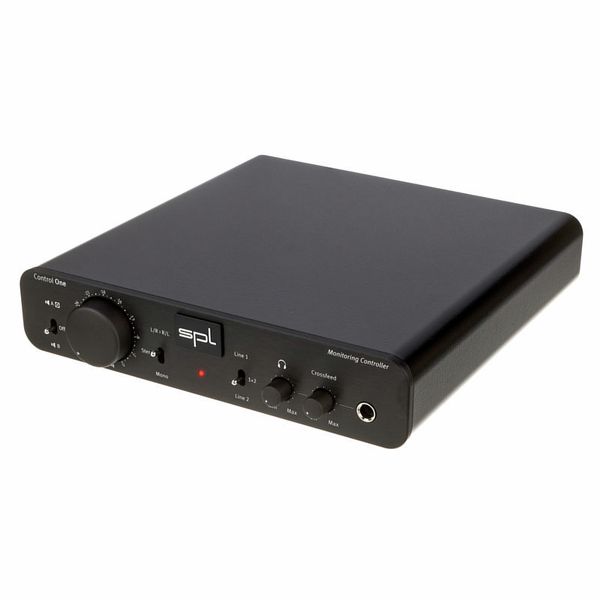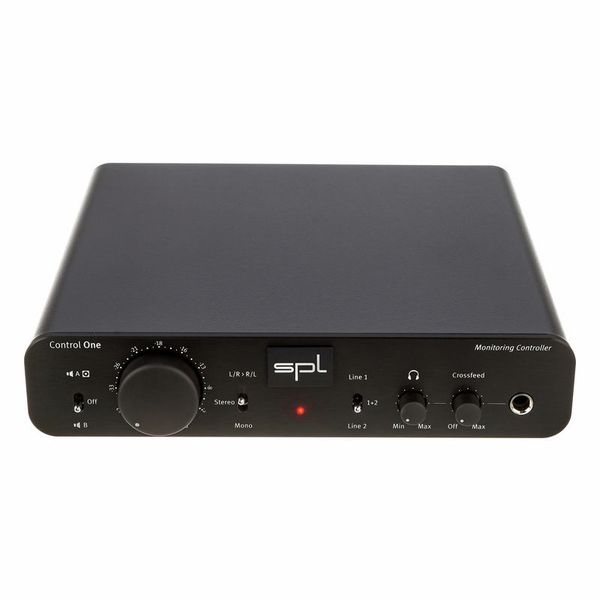 High-quality Monitor Controller with Phonitor Matrix
If you want to produce pro-level projects, you need a flexible monitoring chain with a high-quality monitor controller like the SPL Control One. This excellent-sounding piece of studio gear includes switchable outputs for two pairs of speakers, plus a subwoofer output — everything you need to ensure that your mixes translate. It accommodates two analog stereo input sources, which are directly routed to a line-level output when selected. The Control One includes three monitoring modes, enabling you to meticulously audition your mixes and masters, plus a top-grade headphone amplifier with SPL's acclaimed Phonitor Matrix. The SPL Control One belongs at the center of your studio — your projects will thank you for it!
Everything you need for comprehensive monitoring
The Control One houses everything you need for comprehensive monitoring. You can audition your projects via two switchable pairs of speakers, along with a subwoofer that's switched on and off with speaker pair A.Your selected input signal is routed directly to the Control One's line-level output, enabling it to loop between devices without sacrificing an output. What's more, you get three monitoring modes: Stereo, Mono, and Channel Swap.
Experience the Phonitor Matrix
Speakers and headphones present music very differently. That's why music mixed on headphones doesn't "sound right" on speakers (and vice versa). The SPL Control One evens the playing field with three parameters: Crossfeed, Speaker Angle, and Center Level. In Control One, the Center Level is preset to -1dB and the Speaker Angle to 30 degrees — values that SPL has determined to reflect the most common real-world conditions. The Crossfeed setting determines the crosstalk between left and right channels, the so-called inter-aural level difference. You can dial in the intensity of the Crossfeed via a front-panel potentiometer.
Built with top-drawer components
The Control One, like every SPL product, uses only the highest-grade parts. And the results are stunning, delivering a 10Hz–200kHz frequency range, 121dBu of dynamic range, -99dBu of self-noise, and 0.002% total harmonic distortion. Its headphone amplifier's output stage employs a push-pull Class AB design with ample power to drive a wide range of today's popular headphone models. The Control One includes a 12V plug-in power supply unit, along with a secondary internal power supply that generates +/-17 volts for the unit's analog audio sections, to achieve up to +22dBu of input gain.
Monitor controller built with top-drawer components
Switchable outputs for 2 pairs of speakers
Subwoofer output switches on and off with speaker pair A
2 analog stereo inputs — enough to hear your mix and a reference
3 monitoring modes: Stereo, Mono, and Channel Swap
Class AB output stage with ample power for a variety of popular headphone models
Phonitor Matrix with Speaker Angle, Center Level, and Crossfeed parameters for a speaker-like monitoring experience
Supplied 12V plug-in power supply
Secondary internal power supply generates +/-17V for the analog audio sections for pro levels up to +22.5dB