Rode Wireless GO Compact Wireless Microphone System - White
Wireless Microphone System with Built-in Microphone, 1/8" Mic Input, Rechargeable Battery, Series III 2.4GHz Digital Transmission, and 128-bit Encryption - White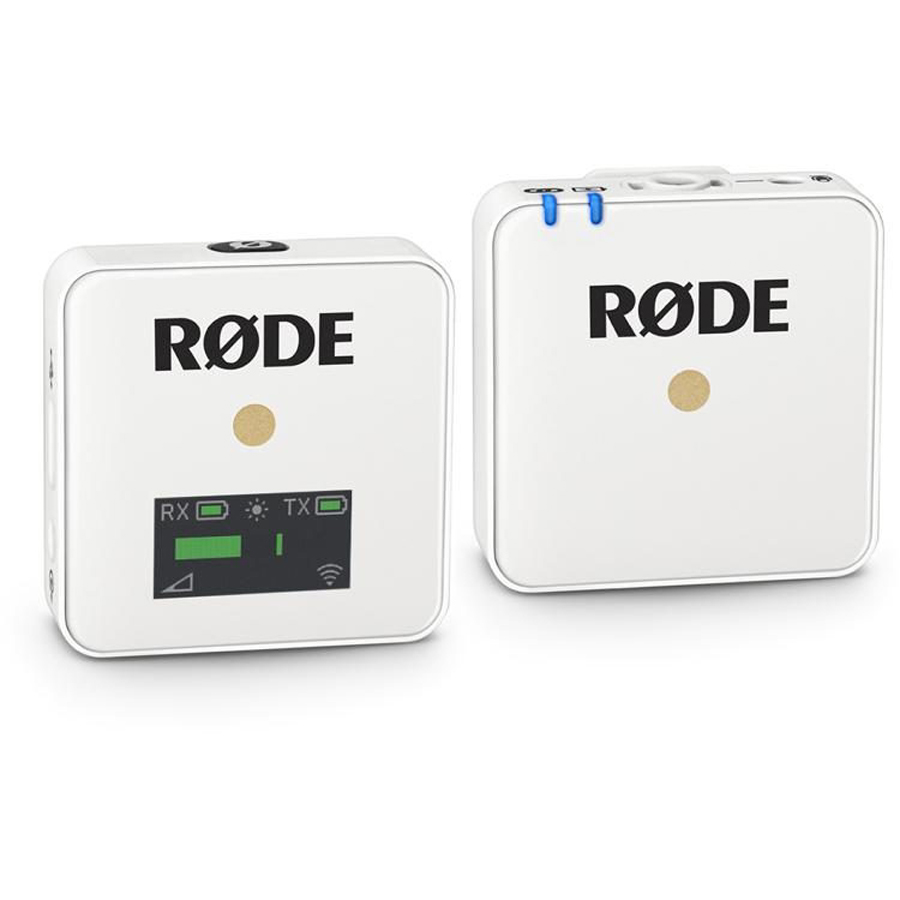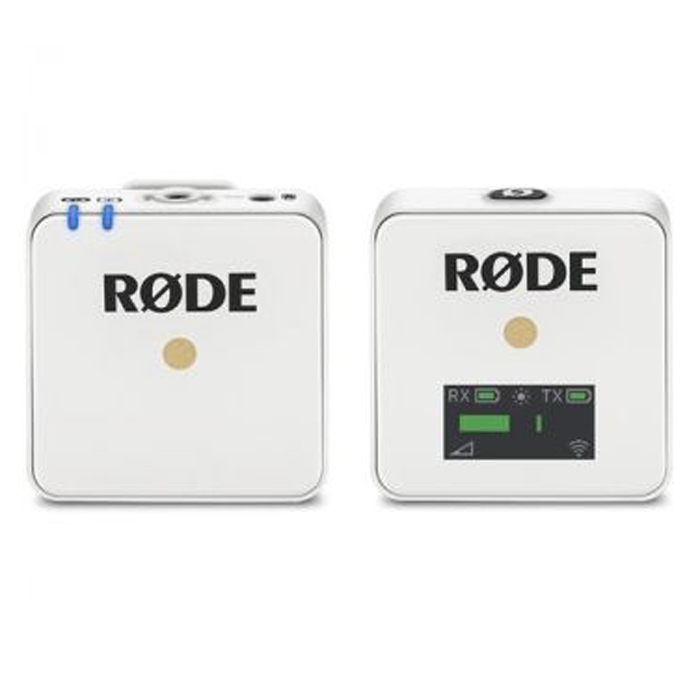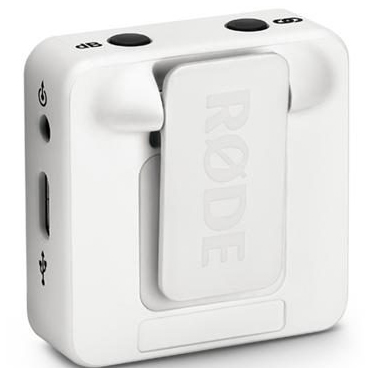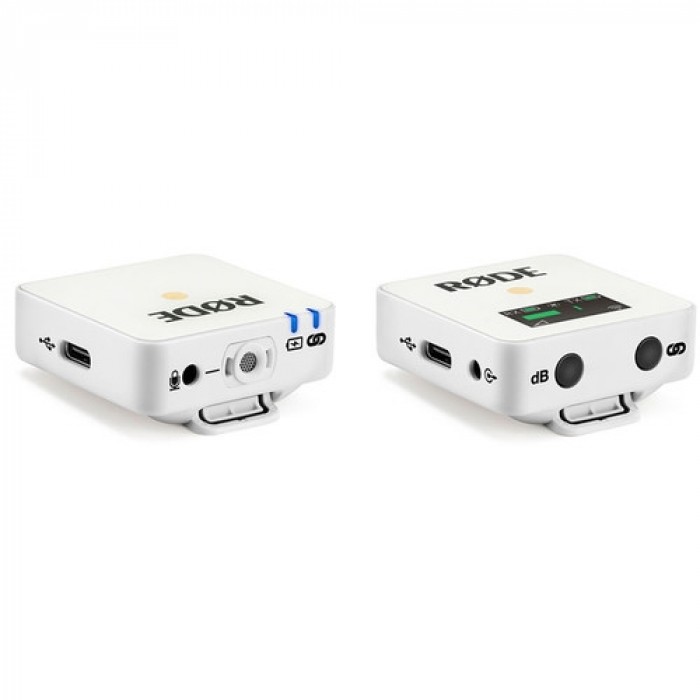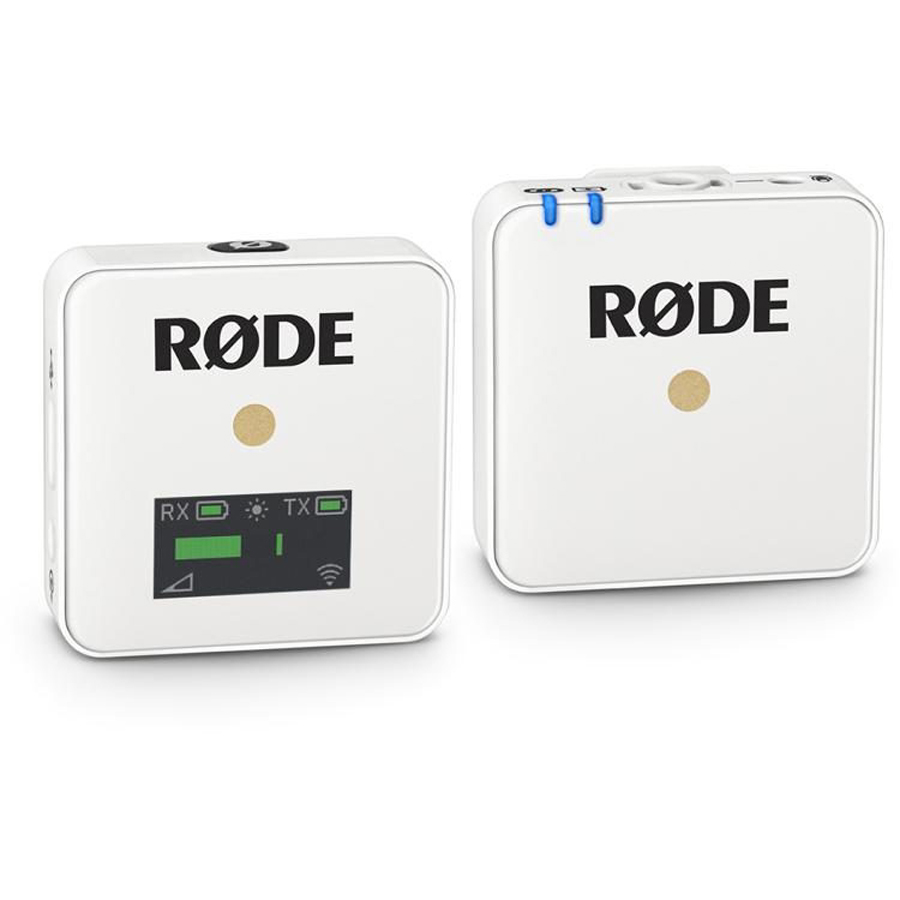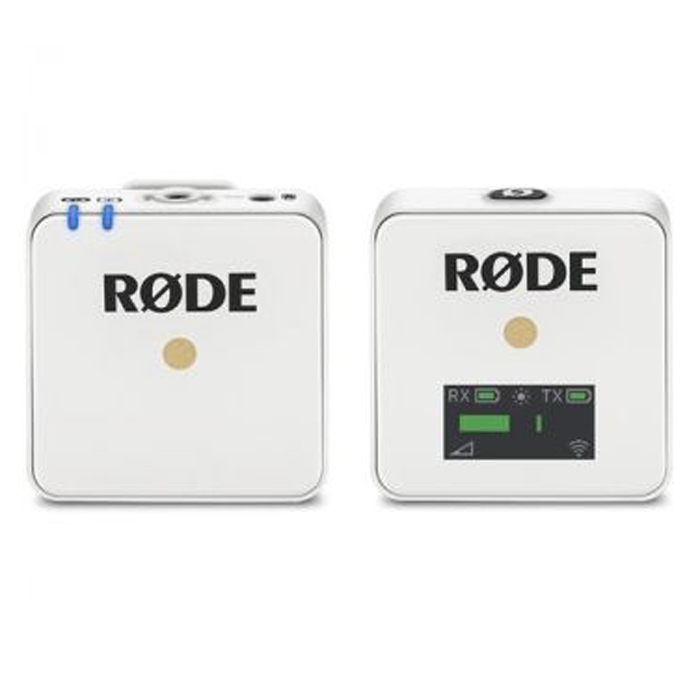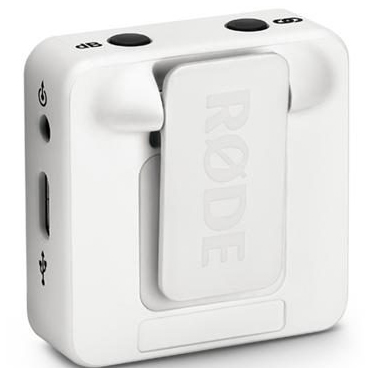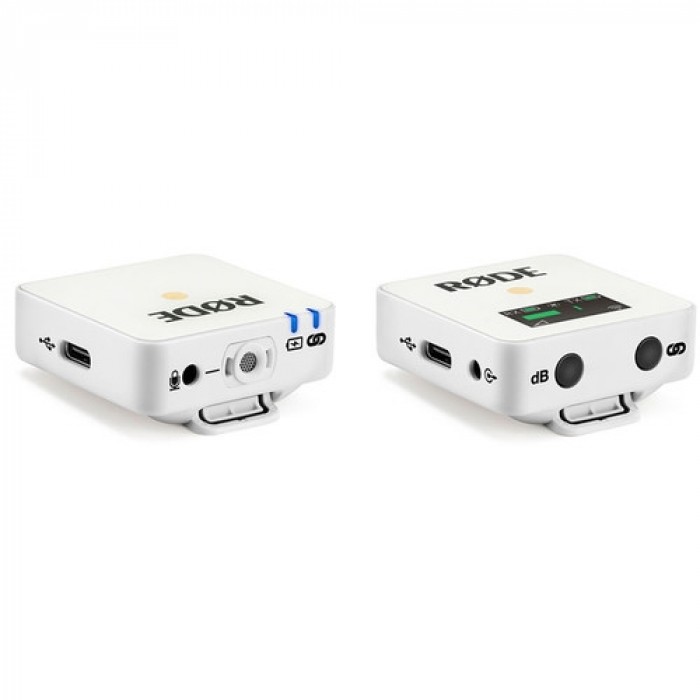 Compact Wireless Mic System for Content Creators
For independent filmmakers, vloggers, streamers, and other content creators, the Rode Wireless GO wireless microphone system is an amazing solution for handling your audio. Its innovative transmitter features a built-in omnidirectional mic so you can use it as a clip-on lav mic, and you can also use it as a standard wireless transmitter with 1/8" mic input for your own lavalier mic. And because the receiver is ultra-compact too, it easily clips to your camera's shoe mount, your camera strap, or even your clothing. In other words, the Rode Wireless GO is the ideal wireless microphone system for on-the-go content creators.
Rechargeable Battery For Portable Convenience
The Wireless GO wireless mic system is powered by built-in batteries, rechargeable via USB-C. You can expect up to seven hours of operation from a full charge, and a handy battery saver mode ensures they won't accidentally drain the batteries when not in use. And while the Wireless GO system is designed for short-range operation in congested RF environments, it can achieve up to 70 meters of range with direct line-of-sight.
Designed For Reliable Operation In Crowded Conditions
When you're trying to capture an impromptu interview, or shooting a scene in a crowded public space, you need a wireless system that can cut through radio-frequency congestion. The Wireless GO microphone system features Series III 2.4GHz digital transmission with 128-bit encryption for maximum reliability and security. Even in settings like shopping malls and hotels
No mic? No problem
The Rode Wireless GO system doesn't even need a separate microphone, thanks to its transmitter's built-in omnidirectional mic — it even has a clothing clip to use it like a lavalier mic. Of course, it also features a 1/8" mic input for your headset or lavalier microphone. Having the built-in mic option can make a huge difference when you're tight on time, or if you're having issues with your favorite mic.
Portable and compact wireless microphone system
Series III 2.4GHz digital transmission with 128-bit encryption, for impressive reliability in congested environments
Optimized for short-range operation in crowded conditions, with up to 70-meter range with line-of-sight
Transmitter can be used with a lav or headset mic, or on its own thanks to a built-in omnidirectional mic
Clothing clips on transmitter and receiver for maximum convenience
Built-in battery with up to seven hours of operation on a full charge
Transmitter and receiver synchronize in just three seconds
Three-stage output pad (0dB, -6dB, -12dB) optimizes audio levels for your recording device
Use up to eight Wireless GO systems in the same location simultaneously