Rocktron Velocity 100, 50 x 50 watt stereo amplifier black
The Velocity 100 is designed for easy operation.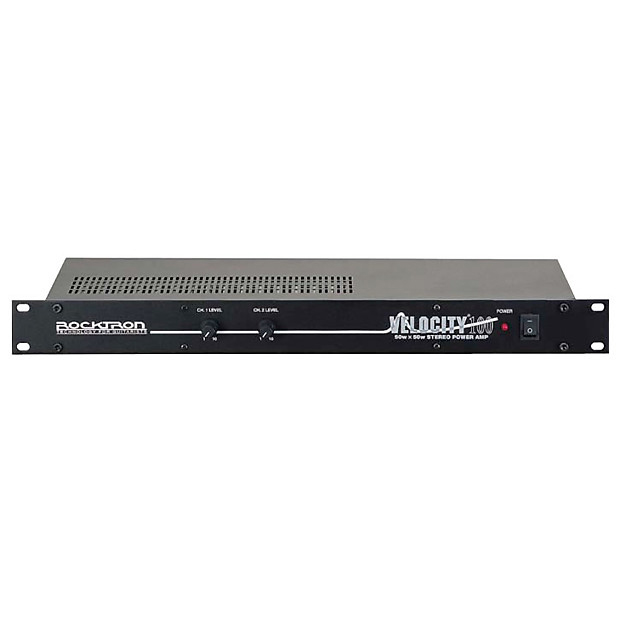 In Details!
When power is a concern for your rig, consider Rocktron's rack mount guitar power amplifier, the Velocity 100. Designed specifically for guitar, the Velocity 100 achieves perfect "tube dynamics" in a trouble-free soild state design.
Its Velocity!
The Velocity 100 utilizes thermal protection circuitry, along with protection from over voltage, under voltage or any shorts to the power supply. This allows reliable performance night after night without the stress of losing your sound. A front panel power switch and two front panel volume control knobs make operation as easy as possible.The Velocity 100 power amp is designed to bring the life to any rig on stage, or anywhere you see fit to play.
Velocity 100 Power Amp
Input impedance: 10Kohms
Maximum input: +20dBu
Maximum gain: 26dB
Dynamic range: over 100dB
Frequency response: ±1dB, 20Hz - 20KHz
Output power: 55 watts @ 4 ohm ,40 watts @ 8 ohm,28 watts @ 16 ohm
Power consumption: 402 watts