Medeli M361
Helps music enthusiasts to take music creation to the next level with vocal effects, usb and style creator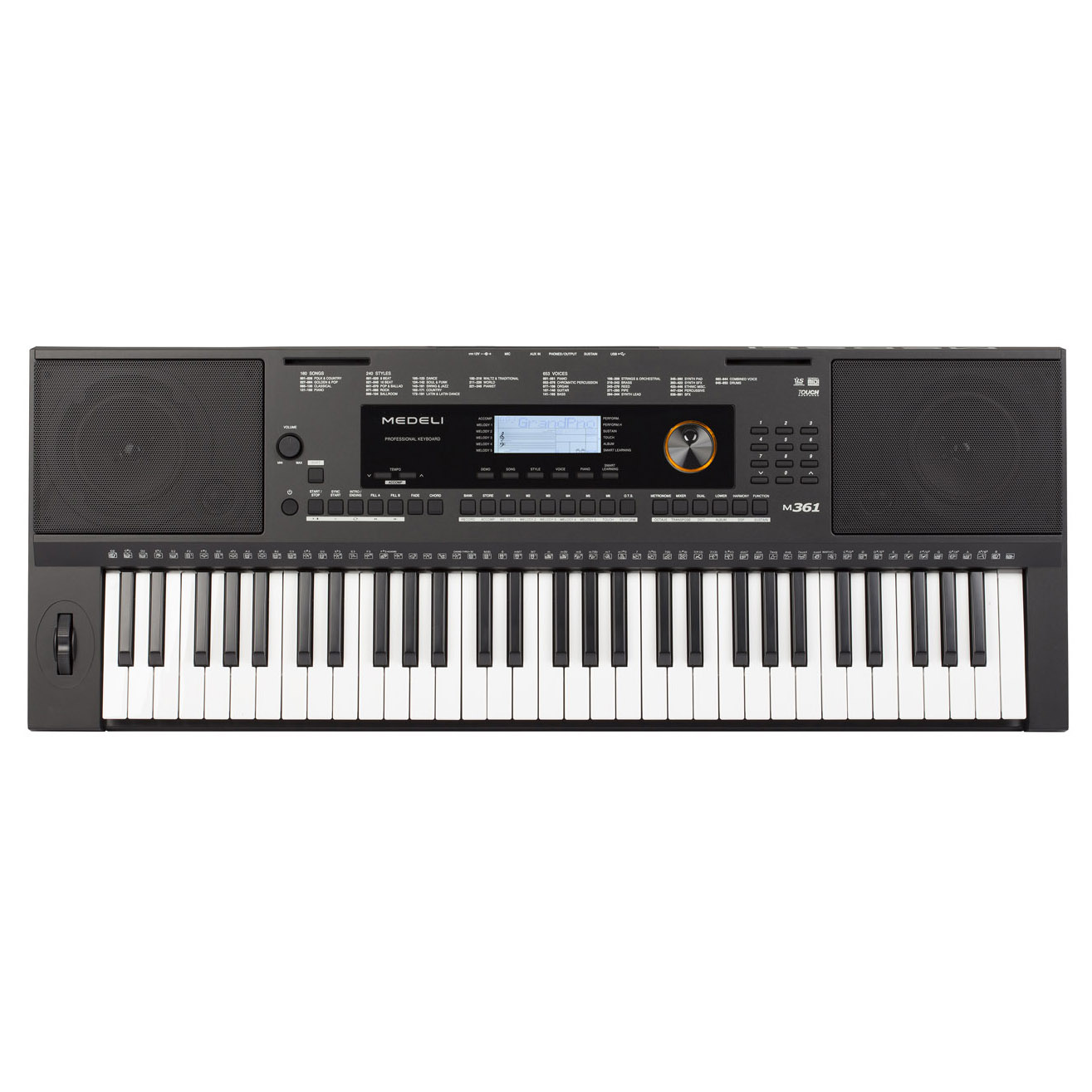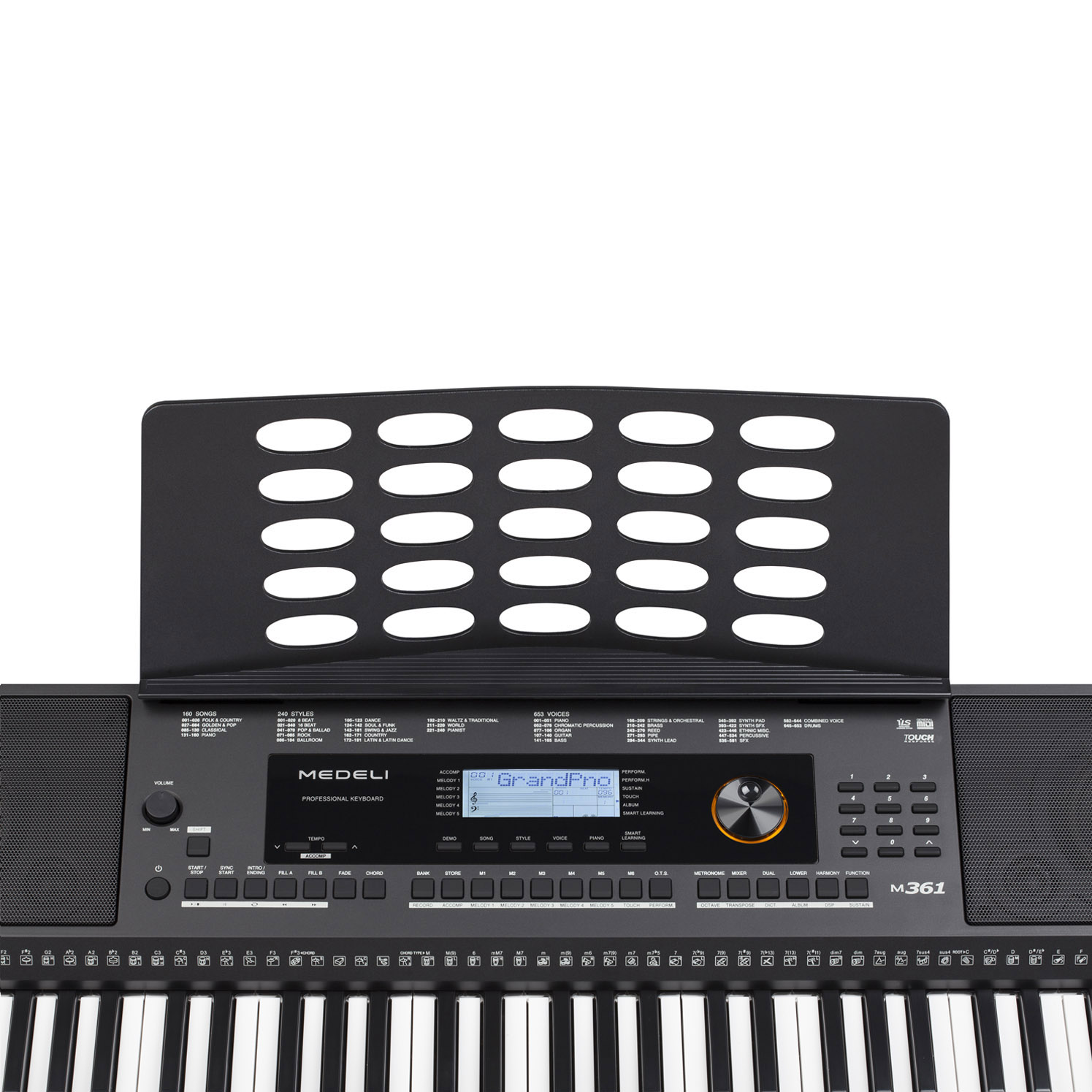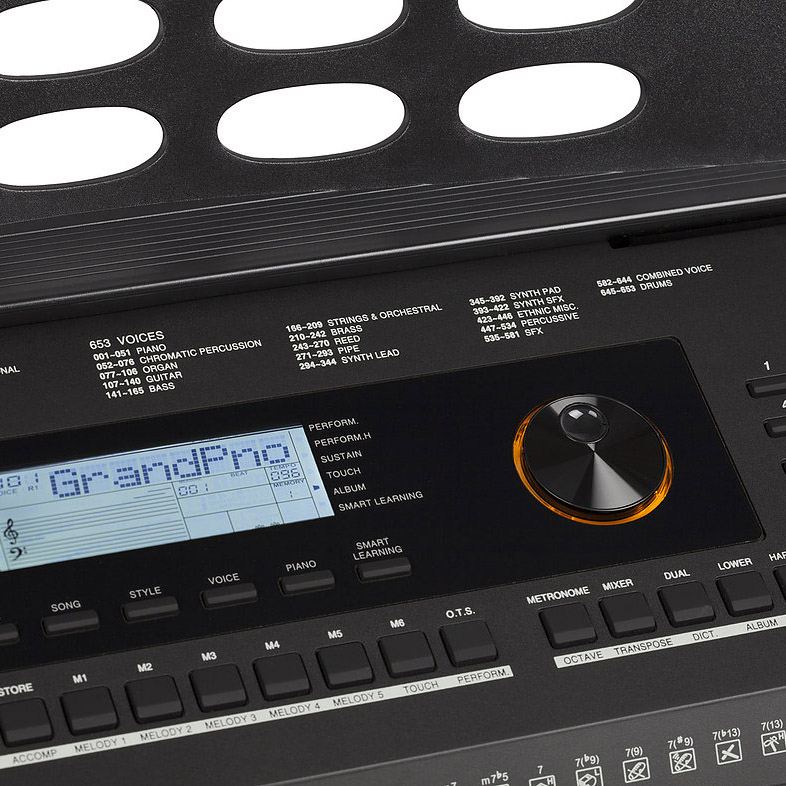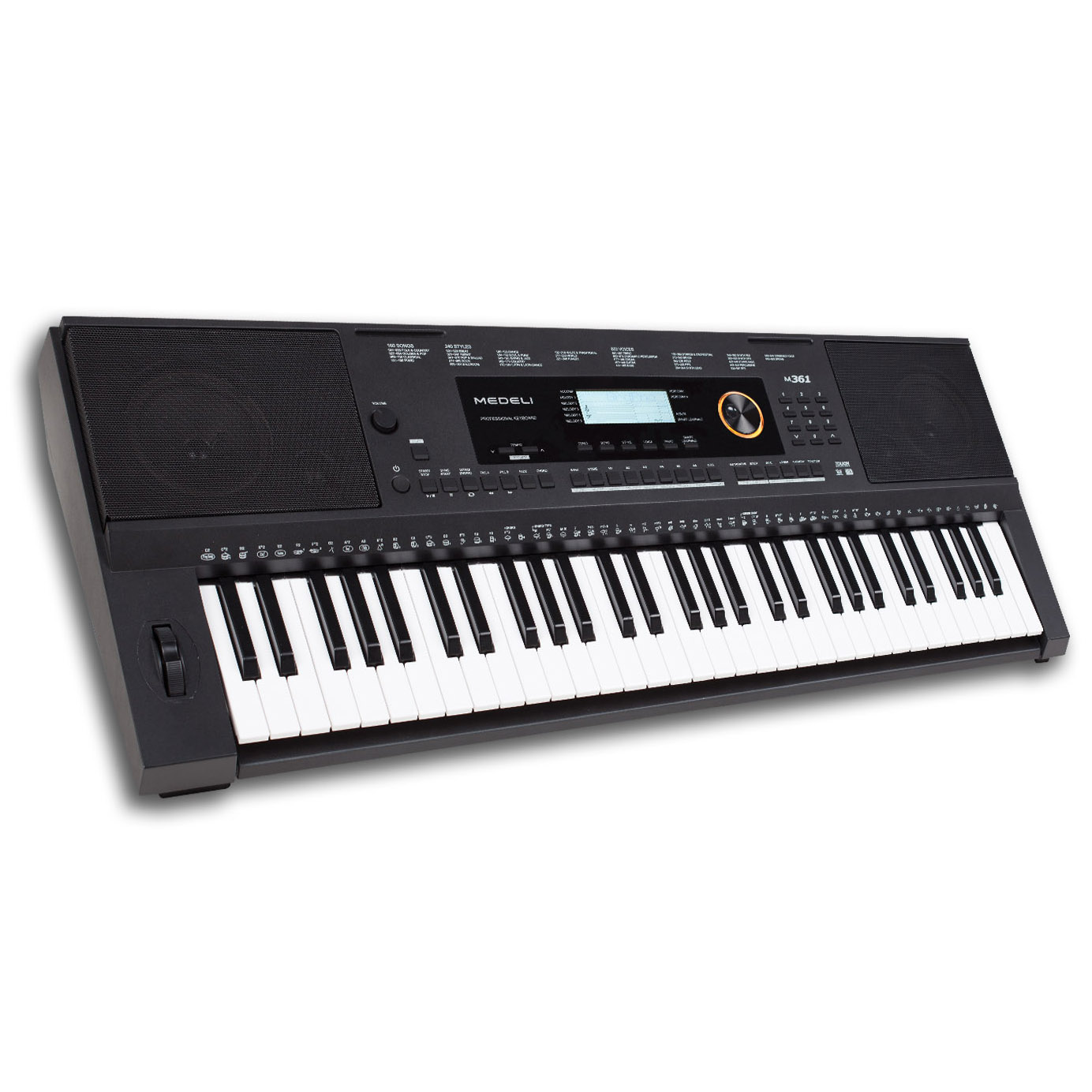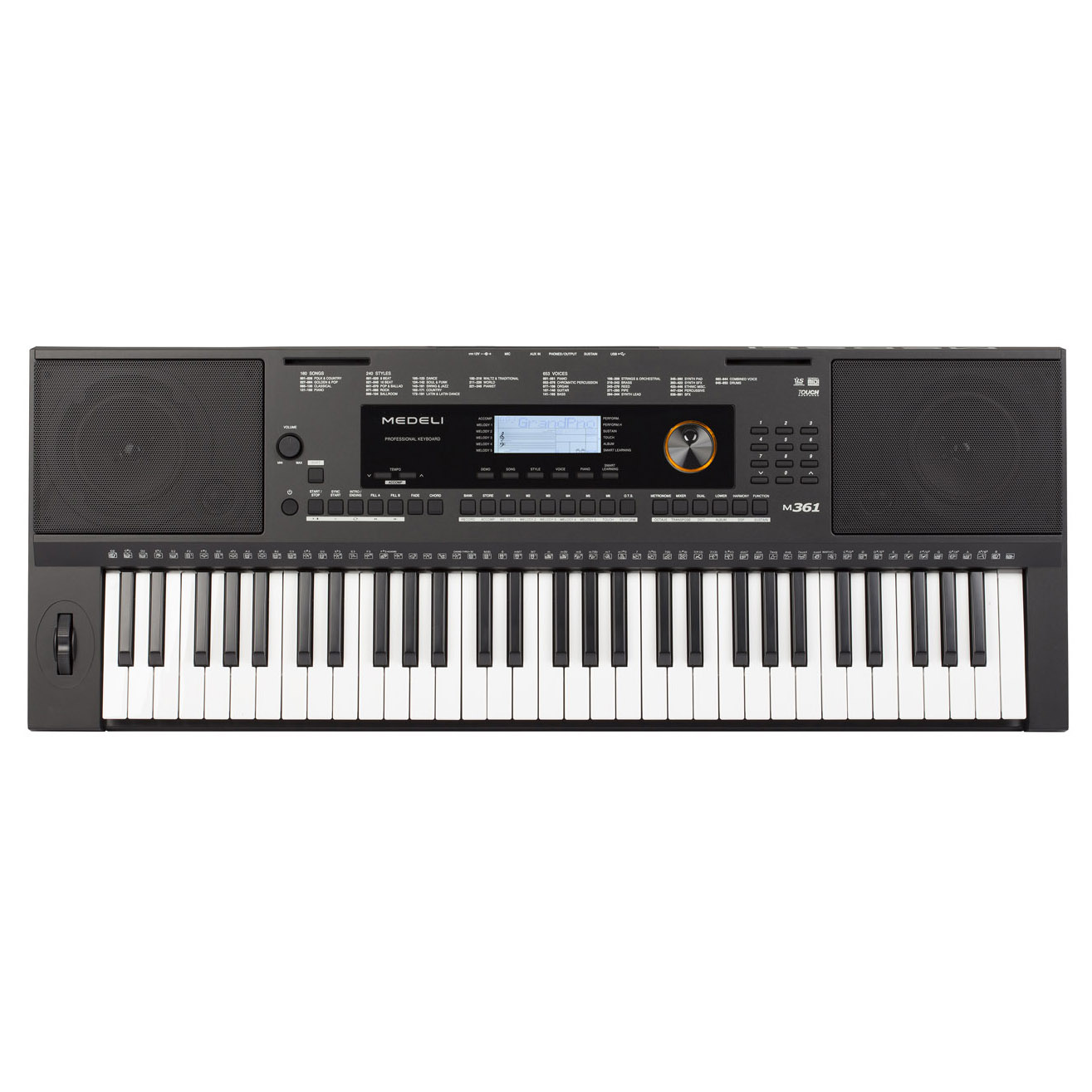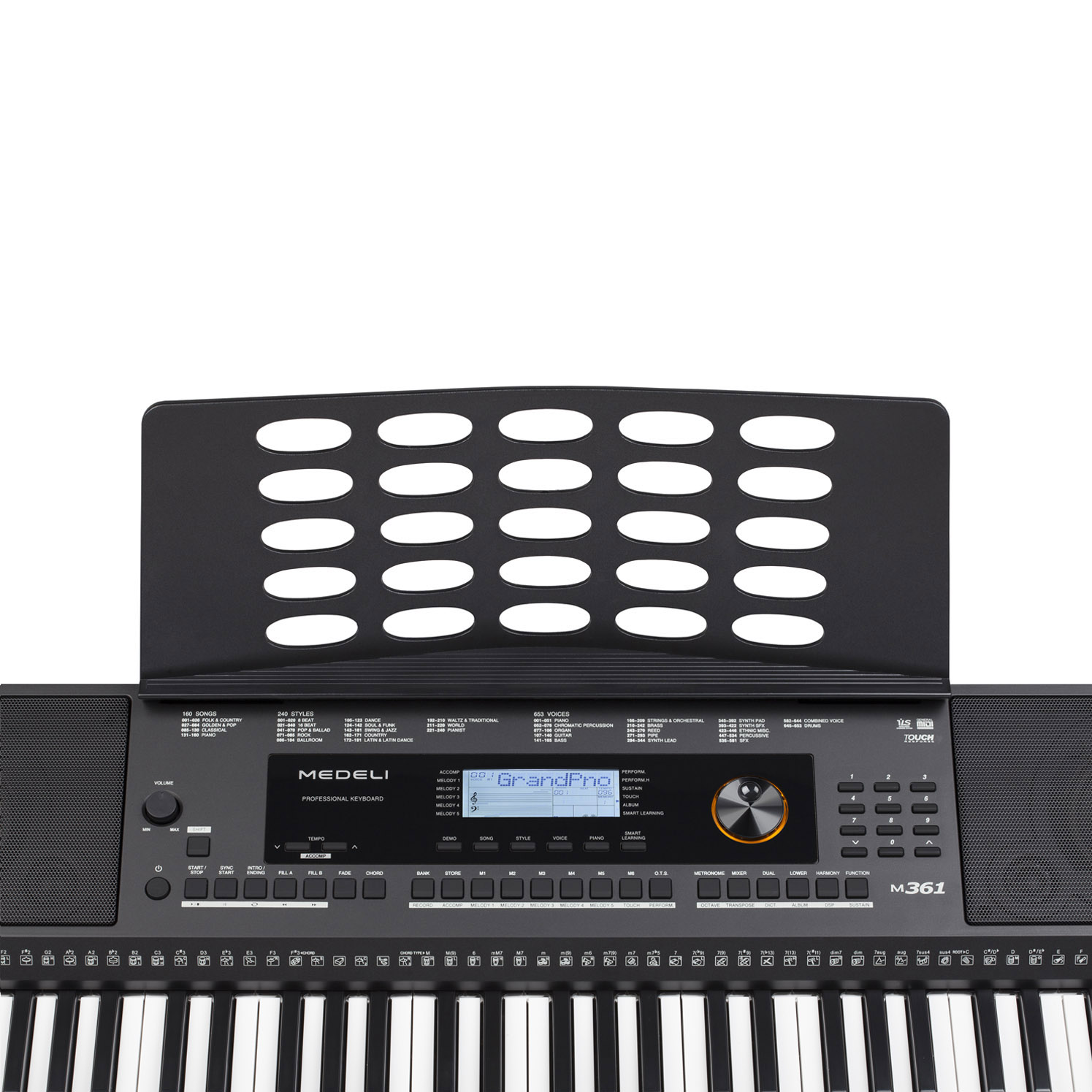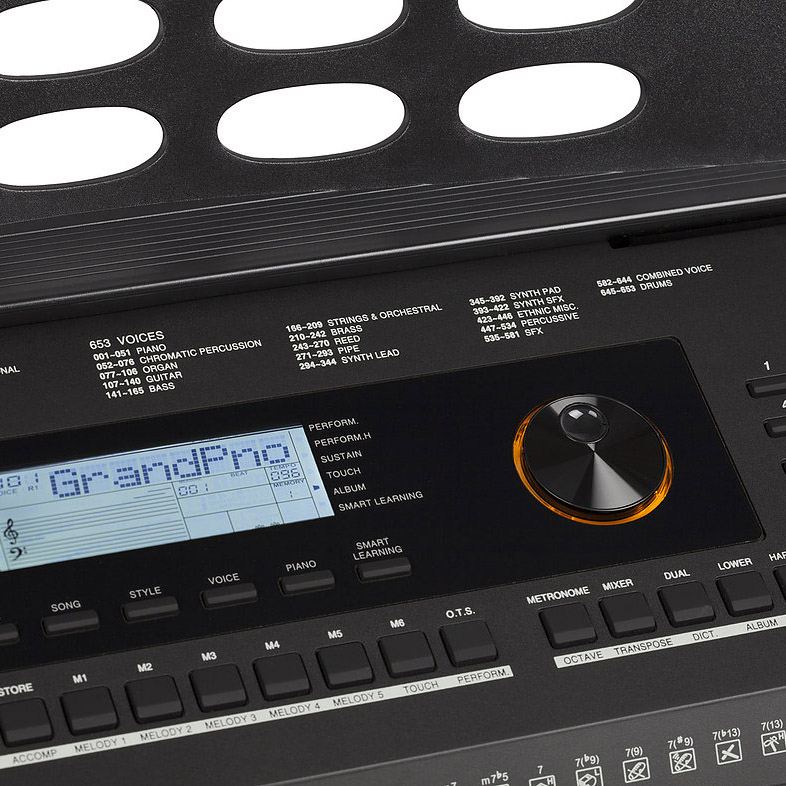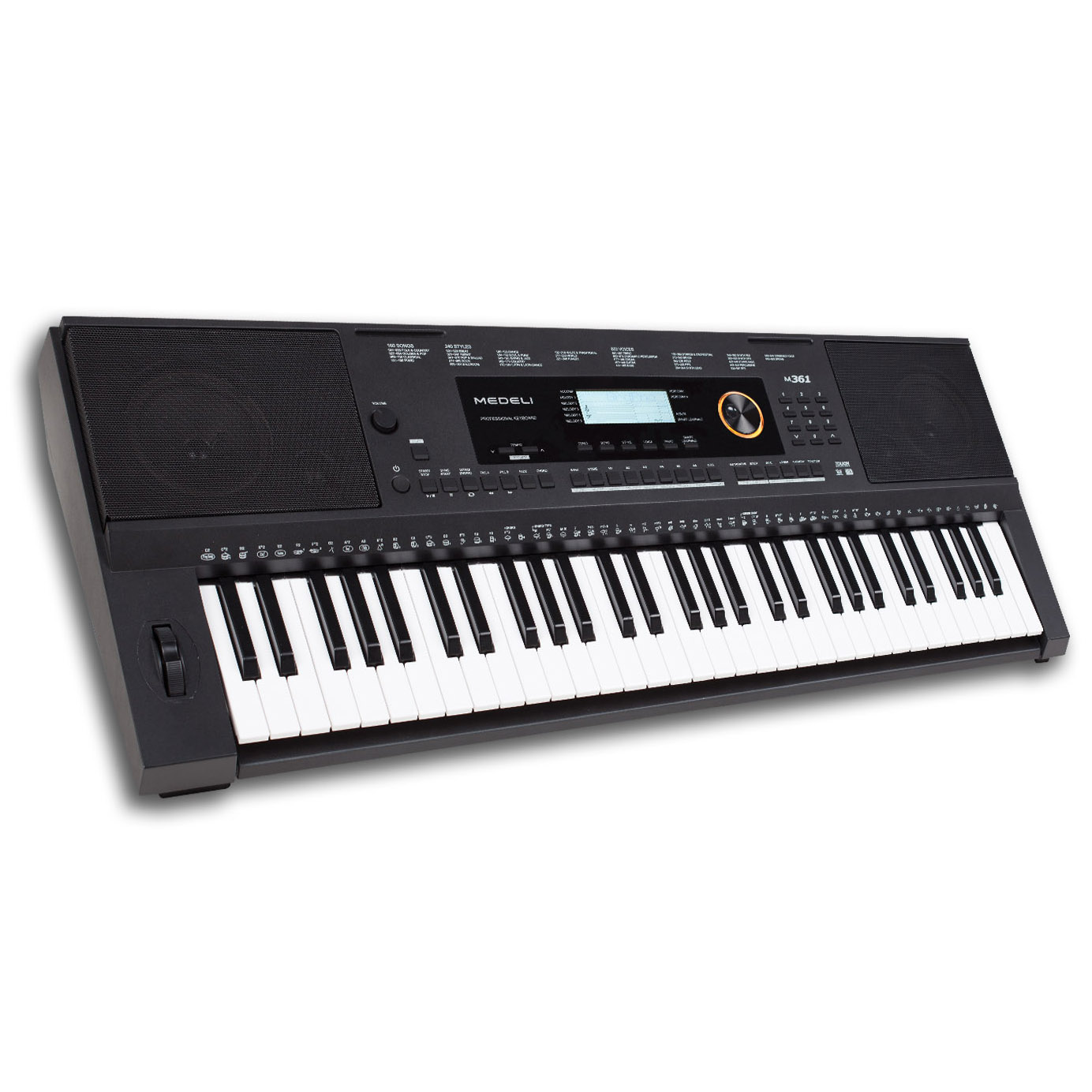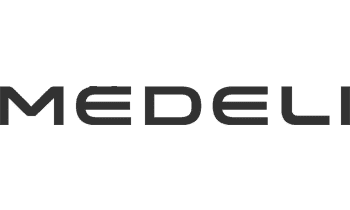 ---
$279
PRICE DROPPED FROM $350
---
---
---
The Affordable Portable Keyboard to Inspire Your Music Life
When you have a burning ambition to be a musician, learning to play a keyboard is an ideal first step. Created by Roland, a brand that's acclaimed by professionals around the world for its reliability, quality, and expression, the MEDELI M361 is the perfect first instrument for any aspiring young player. The high-quality piano sounds are well suited for musical skill development, where traditional tones are always required. Going further, this keyboard also offers alternative onboard sounds, including a variety of ethnic sounds for performing local music styles anywhere in the world. Even solo practice is inspiring with the MEDELI M361— the built-in arranger let you play along with full musical accompaniment, preparing you for your first band or orchestra experience.
Pro Onboard Piano Tones Keep You Inspired And Improving.
There's nothing more discouraging for a first-time pianist than flat tone and lifeless feel. But when a young player has professional tones and a responsive keyboard at their fingertips, the buzz will keep them inspired and keen to progress. Despite its affordable price, the MEDELI M361 comes with an onboard selection of the same rich, responsive tones that you'll find in our renowned digital pianos and synths, which are used daily by top professional performers around the world. The traditional piano tones are ideal for music learning and practicing. And with further tone settings that suit classical, pop, rock, jazz, and ethnic music, you can perform any style with clarity, confidence, and expression.
Arranger Features Make Practice Immersive And Fun.
While solo practice on a traditional acoustic piano can feel isolating and dull, you'll always look forward to sitting down at the MEDELI M361, thanks its engaging arranger feature. Even if you've never performed with other musicians, you'll quickly gain confidence by playing along with dynamic, full-band sounds simply by playing melody with the right hand and chords with the left. It's the fun way to boost your sense of rhythm and technique—without the grind of regimented practice.
Play Ethnic Music Styles From Around the World.
If you need to play traditional music in your region, the MEDELI M361 includes a variety of ethnic instrument sounds and numerous music styles for accompaniment. Sounds and styles from Indonesia, Vietnam, and Brazil are available, and you can easily store favorite combinations for instant recall.
Portable Design, Onboard Speakers, And Battery Operation Let You Make Music Anywhere.
When you want to pop over to a friend's house for a quick musical jam, the last thing you want is to struggle carrying a bulky, heavy instrument. While an 88-key digital piano typically weighs over 15 kg and takes a lot of effort to transport, the Roland E-X20A sets you free. With its manageable size and portable 5 kg weight, it's a breeze to move this keyboard around your home, and equally easy to stow in a car or carry on public transport. And with battery operation and onboard speakers, you have the freedom to get out and entertain at a garden party, perform on the street, or practice in the park.
61-key (touch response)
Display: Backlit LCD
Polyphony: 128 (max)
Voices: 653
Split: YES
Styles: 240 preset; 10 user
Style Creator: PC software
O.T.S. : YES
Sequencer: 10 user song (5 melody + 1 accomp.)
Demo Song: 8
Music Library: 160 preset songs; Intelligent Learning System
Dimensions: LWH 956 x 360 x 133 mm
Weight: 5.3 kgs