Medeli DP760K Digital Piano with Arranger
This digital piano is designed for home education, on stage performance and music composing.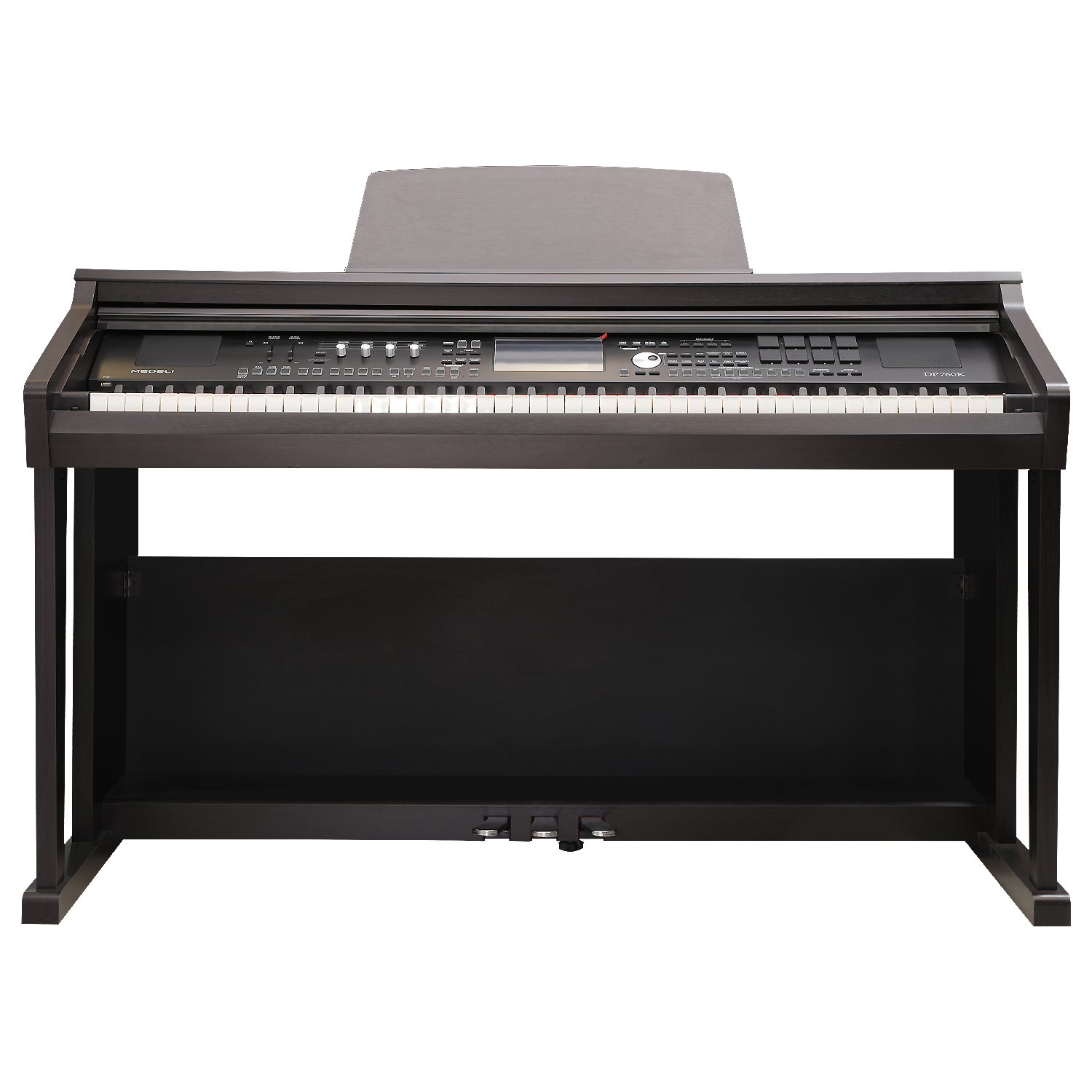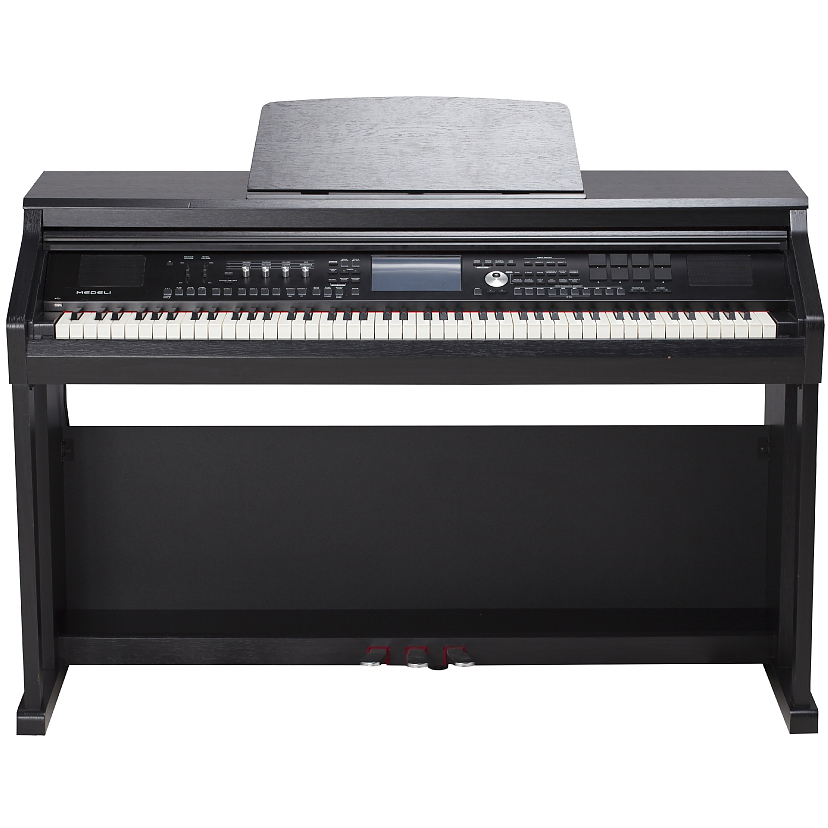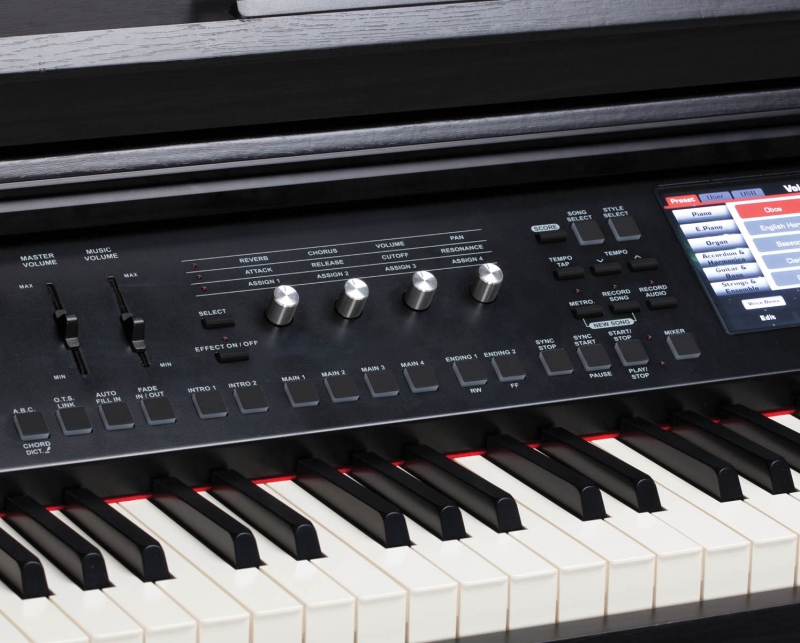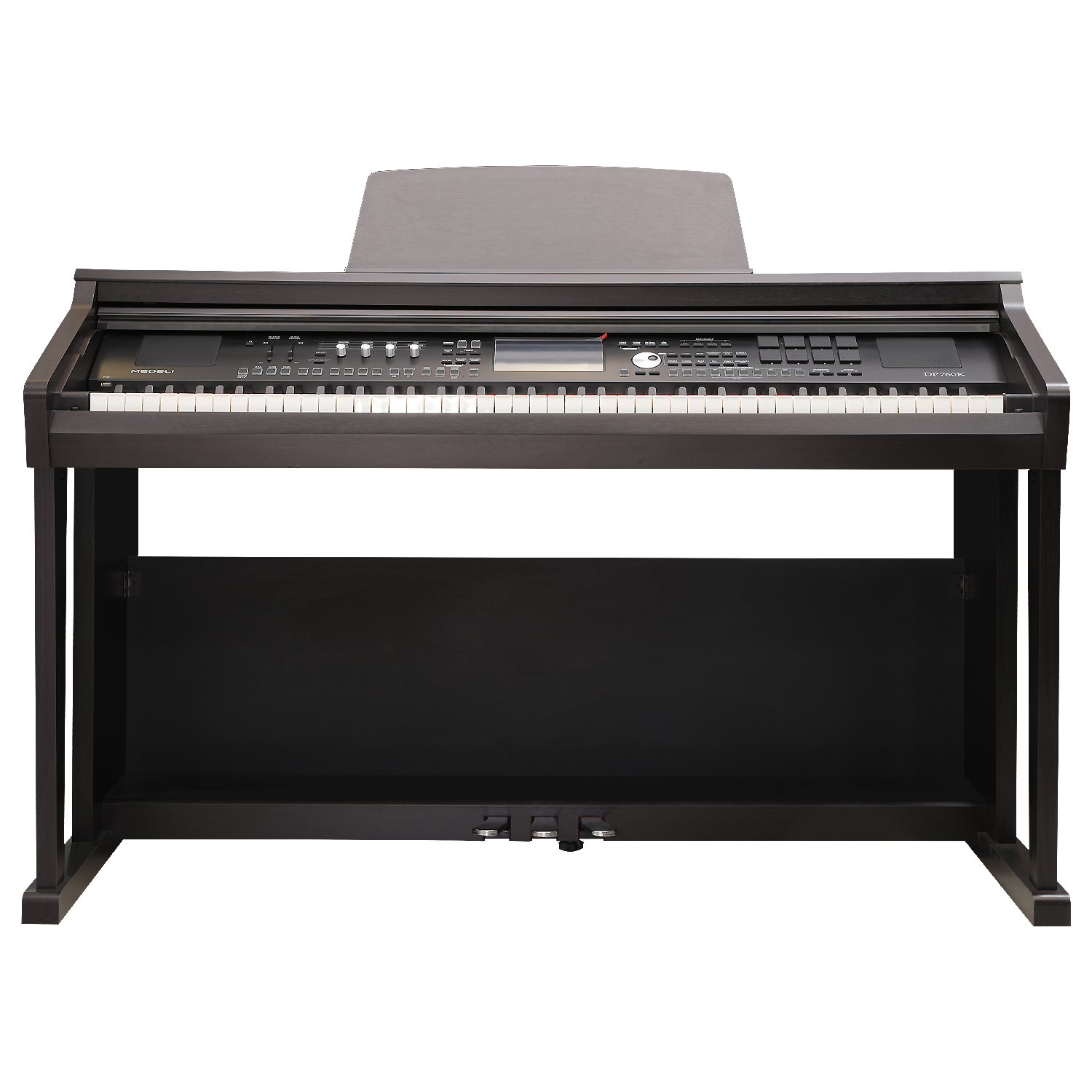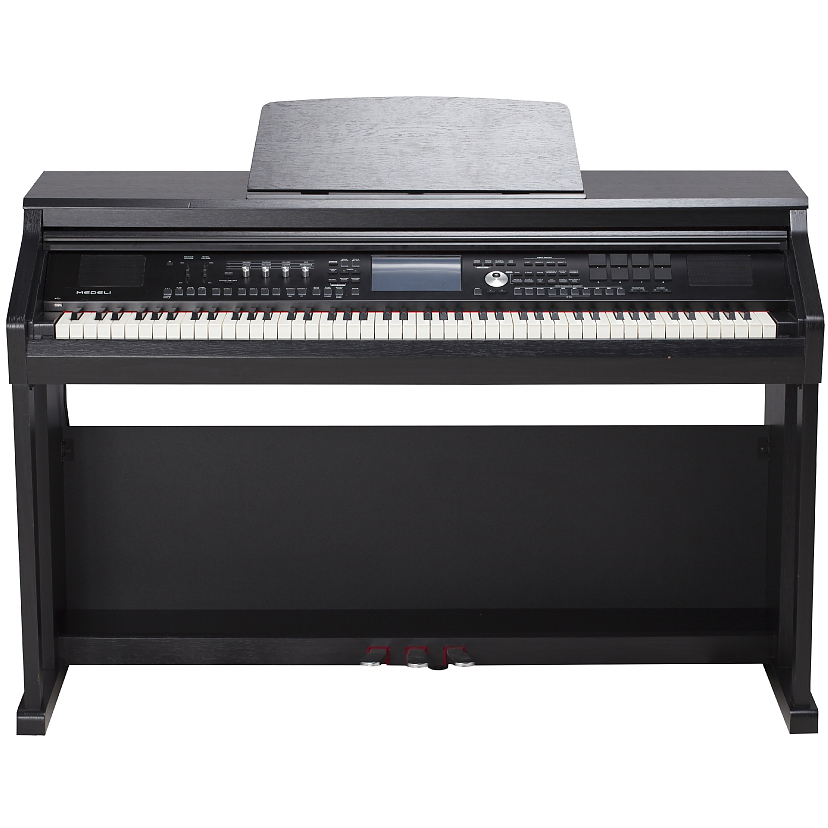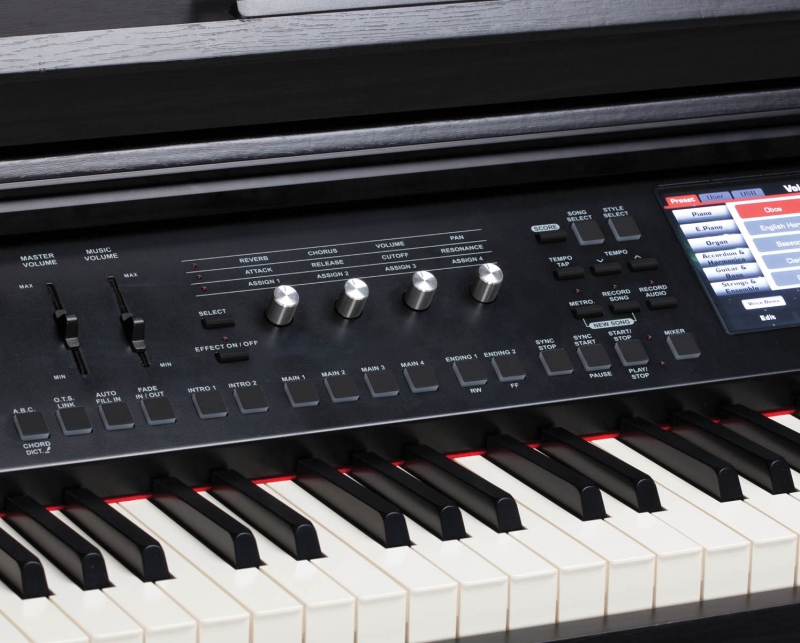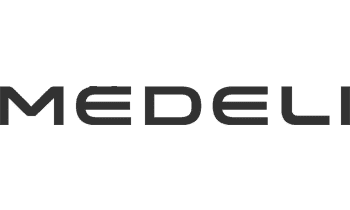 ---
$2995
PRICE DROPPED FROM $4500
---
---
---
DP760K is All About big Sound, Delicate Voice and Perfect Touch
Using Medeli's A5 processor, DP760K is equipped with 128 polyphony and a stunning new sound library of 672 voices. The 240 styles on board will take you to a new music horizon, bringing you from big band jazz in the 50s to dubstep in the millenium. The keybed topped with an ivory touch, offers 3 sensor configuration, where notes will be detected accurately even without full release. It helps player to play fast, repeated notes and nothing will be missed.
Perfect for Piano Beginners and Seasoned Players alike
Being able to share your music easily is one of the the key aspect every player desires. With DP760K, you can record and playback in MP3 format, save the music on the massive external USB drive and also transfer the music wirelessly to your phone via bluetooth. The USB audio jack allows connectivity to any computer, tablets and mobile devices, where DP760K would be transformed into a home stereo, playing your favorite music from your device.
88 keys (hammer-weighted) and 8 multipads.
Display: 7" TFT?800 x 480 color touch screen
Polyphony: 128
Voice: 672 (including 256 GM2 instrument voices and 17 drum kits)
Effect: Reverb, Chorus, Master EQ, Arpeggio, Harmony, Chopper
Style: 240
Style Control: STYLE SELECT, START/STOP, SYNC STOP, SYNC START, INTRO A, INTRO B, MAIN A, MAIN B, MAIN C, MAIN D, ENDING A, ENDING B, A.B.C., AUTO FILL IN, O.T.S. LINK, FADE IN/OUT
Song: 10 Preset Songs
Song Control: SONG SELECT, PLAY/STOP, PAUSE, RW, FF
Score: Display the Music Notation
Record: MIDI Recorder and USB Audio Recorder
Demo: 4
Tempo: 30-280, Tap Tempo
Performance Memory: 10 (BANK) x 6 (M1-M6), FREEZE, STORE
Multi Pad: 8
Other Control: MASTER VOLUME SLIDER, SELECT, 4 KNOBS, EFFECT, ON/OFF, GLOBAL SETTING, MIXER, VOICE DIRECT, BUTTONS, DATA DIAL, +, -, PART ON/OFF BUTTONS, EXIT, SUSTAIN, TRANSPOSE+, TRANSPOSE-, OCTAVE+, OCTAVE-, O.T.S., MODULATION, PITCH BEND
USB Device: Save the user data (Ex: User voices, User Song, User Memory, etc.); Play the User Song (Format: SMF/WAV/MP3/WMA)
Connectors: MIC IN, DC IN, Headphones, AUX. IN, AUX. OUT, Soft Pedal, Sustain Pedal, Sostenuto Pedal, USB, MIDI IN, MIDI OUT, MIDI THRU, USB PORT
Speaker: 40W x 2, 70W x 2
Dimensions: 1398mm(L)x645mm(W)x923mm(H)
Weight: 69Kg