Marshall Headphones Major II
Marshall has made the hinges and headband more flexible, so the headphones are more comfortable to wear.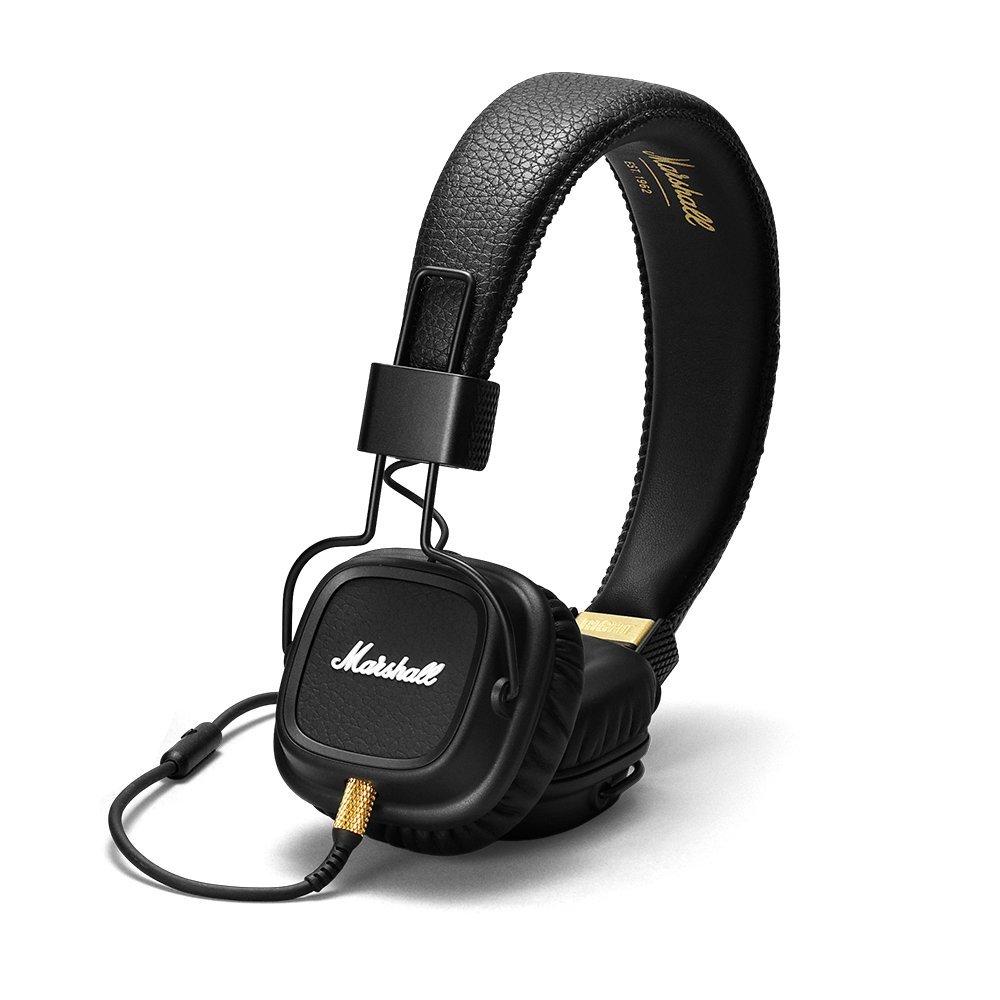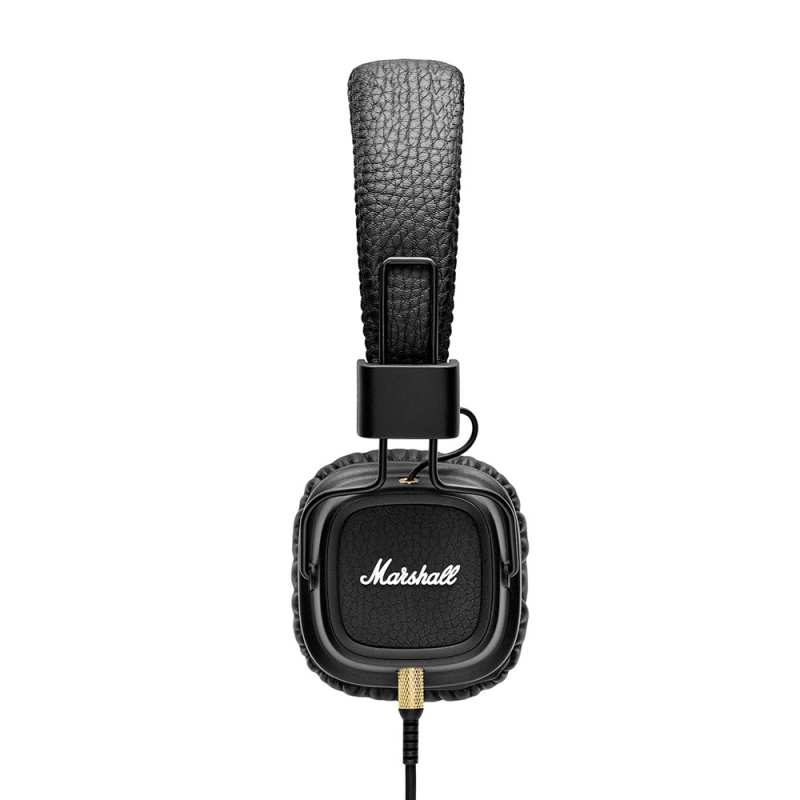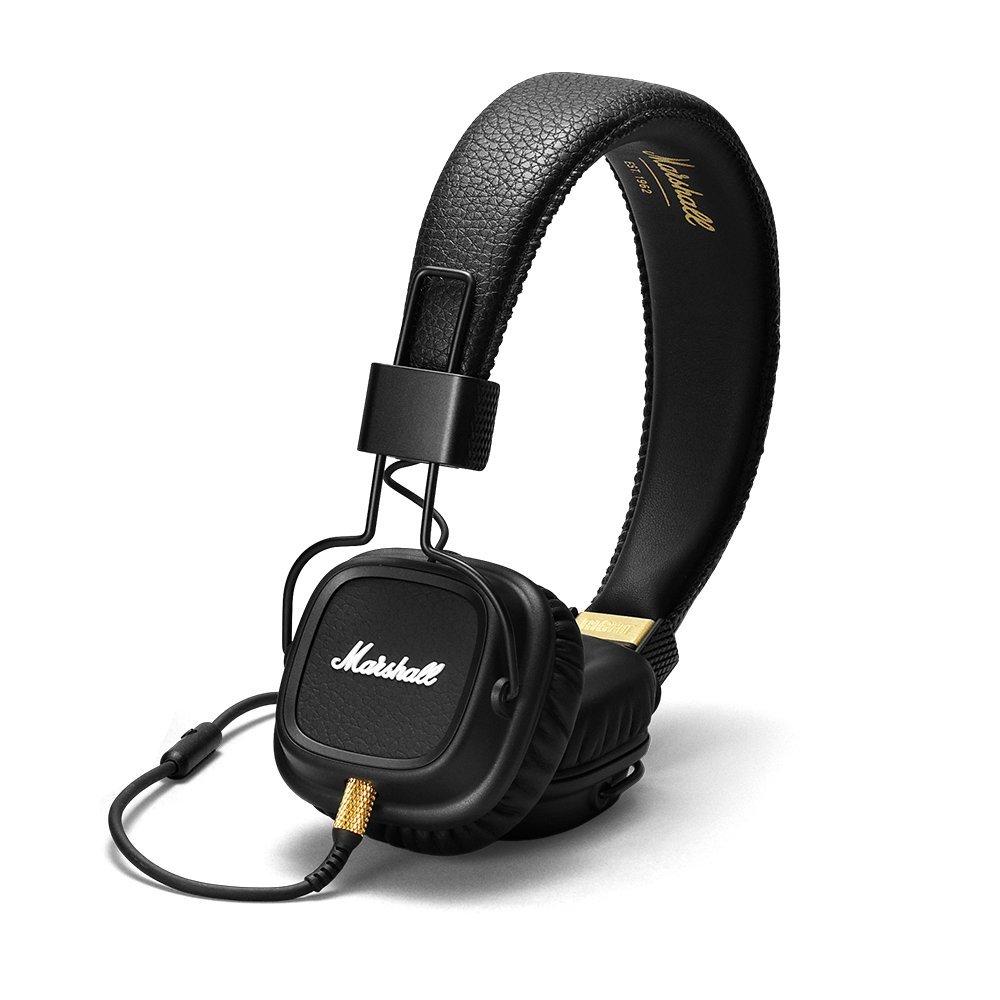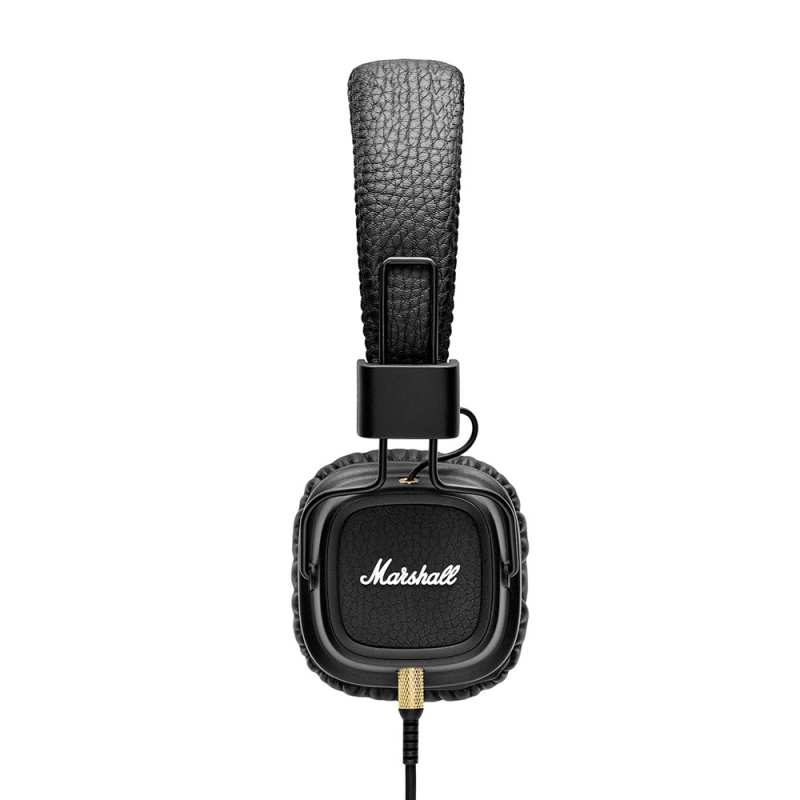 Headphones major ll
The affordable, comfortable Marshall Major II on-ear headphones offer improved bass performance and better clarity than the original Major model. The headphones fold inward and have a detachable cable with a one-button inline remote and microphone.it looks similar to the original Major, but this new model is significantly improved, with a better design and sound.The Major II headphones also sound better than the first model, with improved bass response and increased detail. They're fairly warm and forgiving; they work well with a variety of music, but maintain a decent amount of clarity.
On-Ear Headphones
Marshall says Major II's vinyl finish is more durable, and while I can't tell how it will hold up over time, the new model does look and feel a little swankier and sturdier than the original Major and is closer in build quality to the special-edition Major 50 FX that we also liked.
Manufacturer Color: Black
Model: major ll
Sound quality:has passive noise reduction
sound pressure level:99dB/mW
Impedance:64 Ohms
Driver unit size :40mm
has a 3.5mm male connector
has an in-line control panel
warranty period:1