M-audio Ultimate pack 1
Pro recording is made simple with full pack - including Cubase LE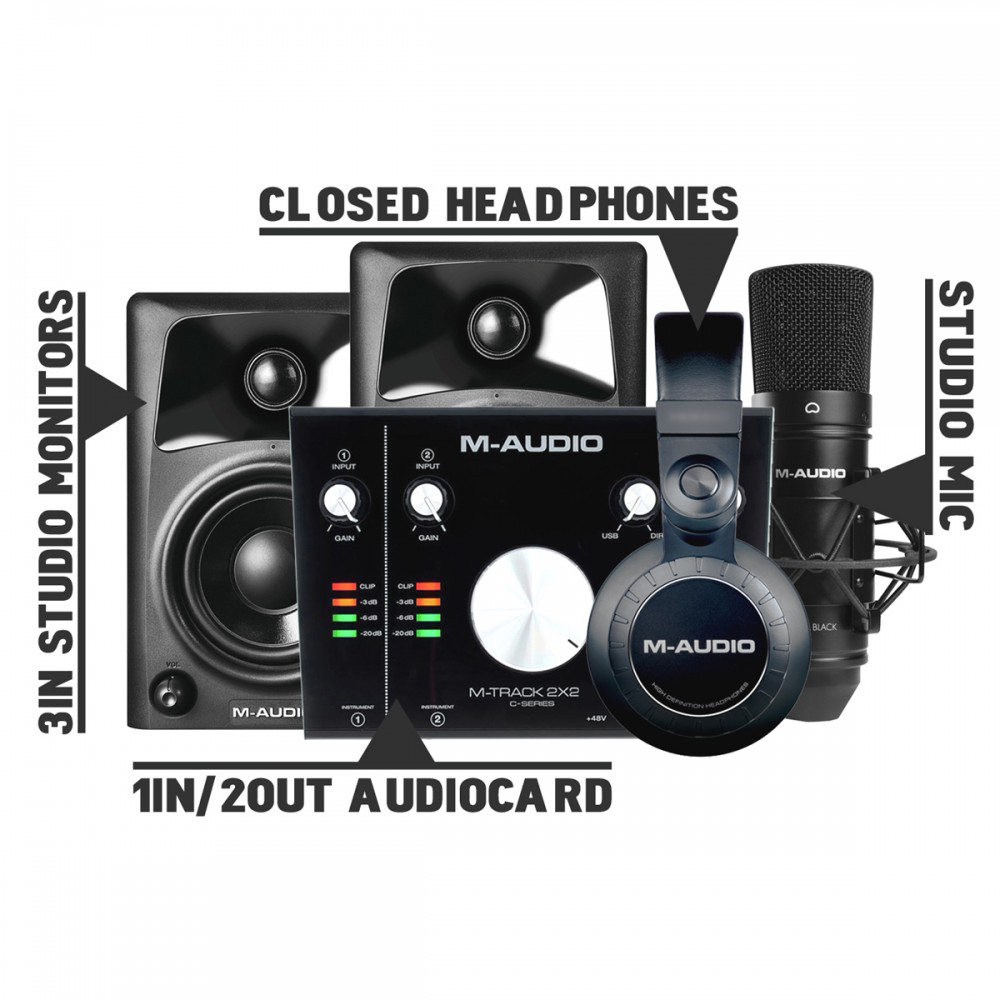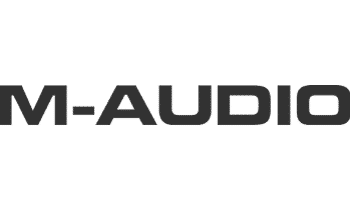 ---
$444
PRICE DROPPED FROM $1000
---
---
---
Enter the world of studio-based recording with the M-Track 2X2 Vocal Studio Pro—the ultimate all-in-one solution for computer recording projects. Combining the critically acclaimed M-Track 2X2 interface, HDH40 headphones, a Nova Black condenser microphone, XLR cable and the premium C-Series Software Suite, laying down vocal tracks, recording electric and acoustic instruments and adding voice-overs to multimedia projects has never been easier. With the M-Track 2X2 Vocal Studio Pro, the combination of high-performance hardware and easy-to-use software results in pro-grade audio capture for every recording scenario.
Upgrade your sound with the AV32 monitor speakers from M-Audio.
The acoustically-inert MDF cabinets eliminate clarity-robbing resonances. Onboard amplification provides 10 Watts of power per channel. The two-way design features an optimized bass reflex design and OptImage IV waveguides to deliver extended bass and crystal-clear highs.
Offering both a 1/8-inch stereo jack and RCA inputs, the AV32 speakers are compatible with all your gear, including your tablet, computer, or mobile device. The convenient headphone output allows you to work privately at any hour. Ideal for producing all kinds of media, the AV32 monitors are also perfect for gaming, watching videos, and listening to music. Cables are included.

Software included:
1- Cubase LE
2- Strike is a dynamic drum and arranger instrument
3- Xpand!2 is a multi-timbral workstation offering four active sound slots, or parts, per patch
4- Mini Grand is a simple to use yet powerful virtual piano instrument with seven different acoustic piano sounds