Hercules DJ DJControl Starlight Portable 2-channel DJ Controller
2-channel Bus-powered DJ Controller with USB Audio Interface, 24-bit/44.1kHz Sound Quality, 2 Jog Wheels with Beatmatching/Vinyl Modes, 8 Backlit Pads, Separate Transport Keys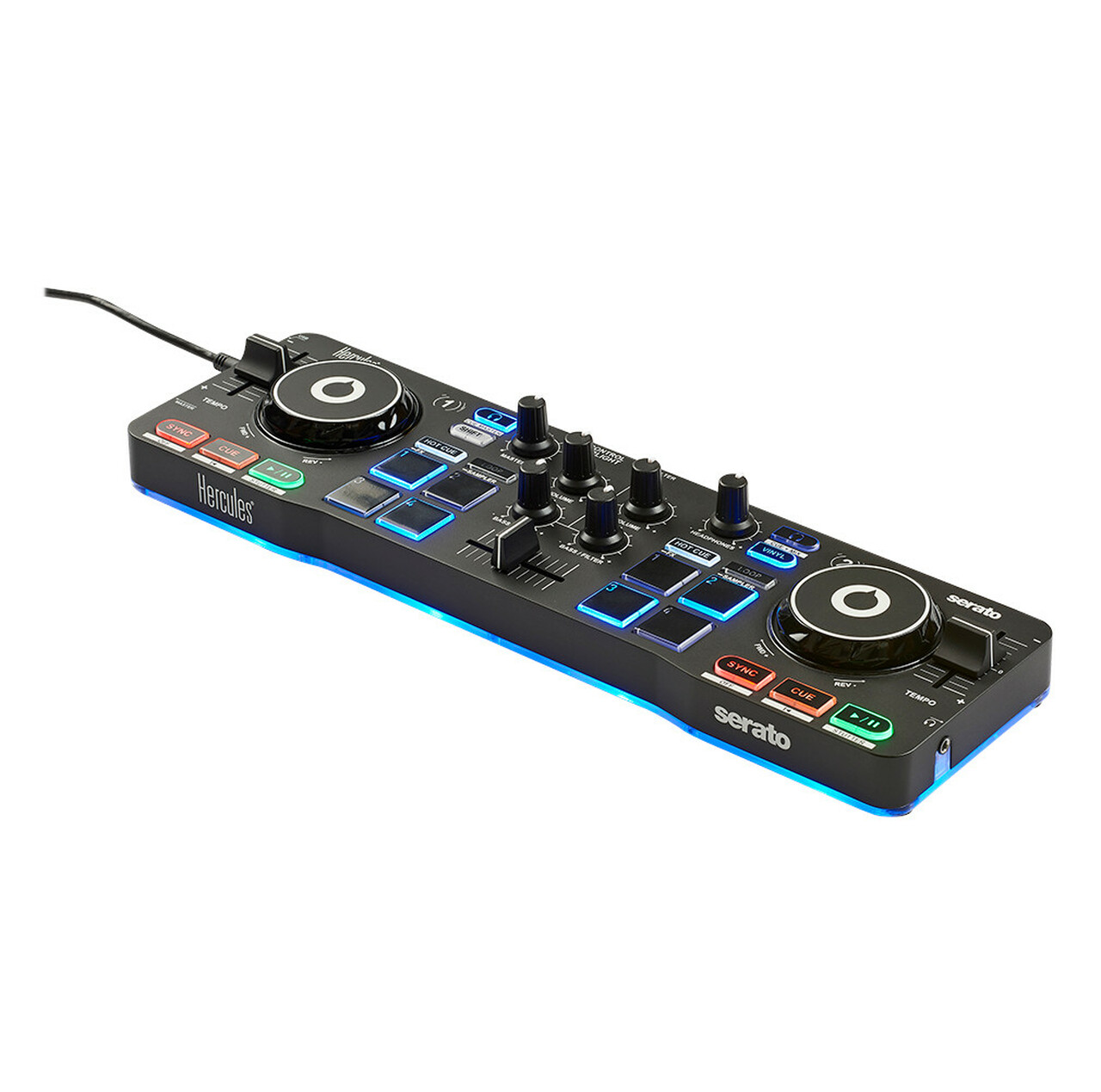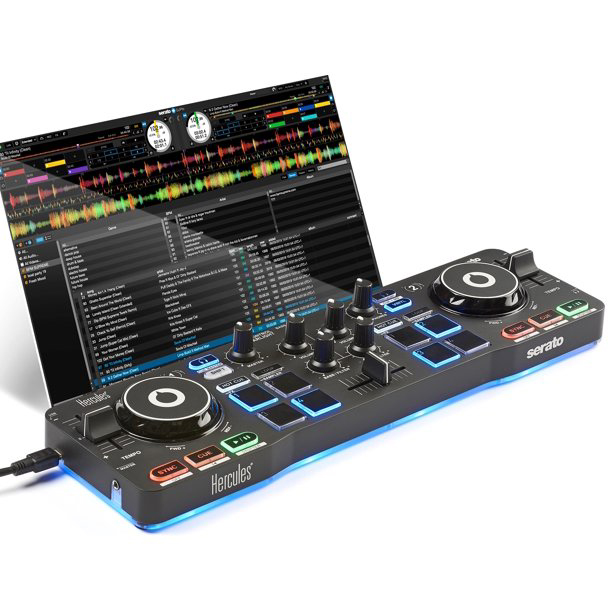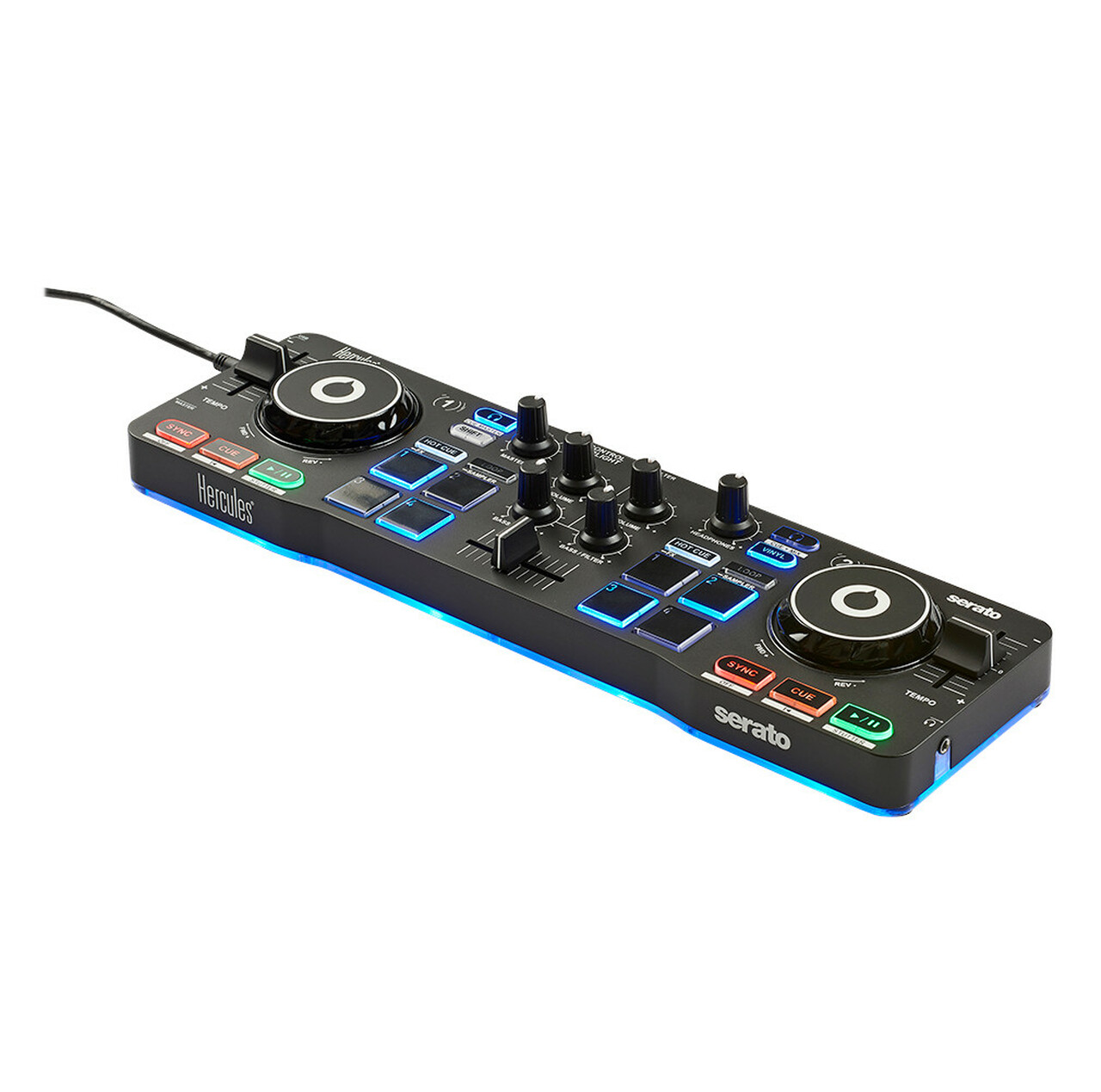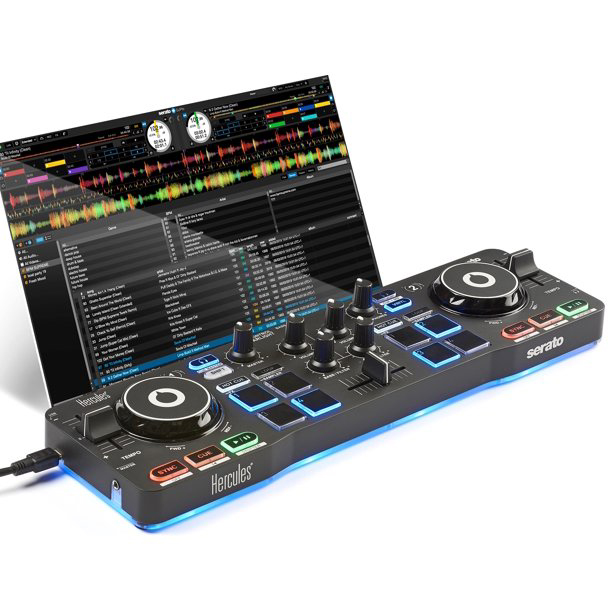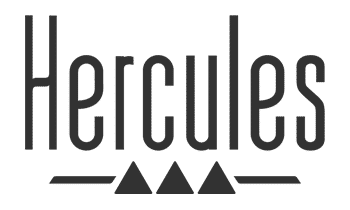 ---
$99
PRICE DROPPED FROM $175
---
---
---
Mix and Scratch Anywhere
If you have the Hercules DJ DJControl Starlight and your laptop, you have everything you need to mix and scratch. While it's clearly aimed at beginners, this 2-channel DJ controller also makes a great portable rig for experienced digital DJs. The DJControl Starlight includes all the right features, including two ultra-smooth jog wheels, four backlit pads per deck, two Bass/Filter knobs, separate volume controls for each channel, and a crossfader, while its built-in audio interface enables headphone pre-listening so you can play your mix on speakers. The jog wheels include both beatmatching and vinyl modes, while the pads feature four performance-essential modes. To top it off, the DJControl Starlight includes RGB backlighting that adds fun and flash to your performance. This portable DJ controller is a party in a box!
Contains all the features you need and leaves out the ones you don't
While the DJControl Starlight is an über-portable DJ controller, it has all the right features. Its two super-responsive jog wheels boast both beatmatching and vinyl modes, while eight backlit pads offer four modes: hot-cue, loop, FX, and sampler. Each channel includes a combination low EQ and highpass/lowpass filter for polishing your sound and separate volume controls for balancing your levels. There are also master output and headphones volume knobs, plus buttons for cueing your channels or the master mix. As far as connectivity goes, you get a master output and headphones output via 1/8-inch stereo jacks, along with a mini-USB port for connecting to your laptop. If you're new to the world of DJing.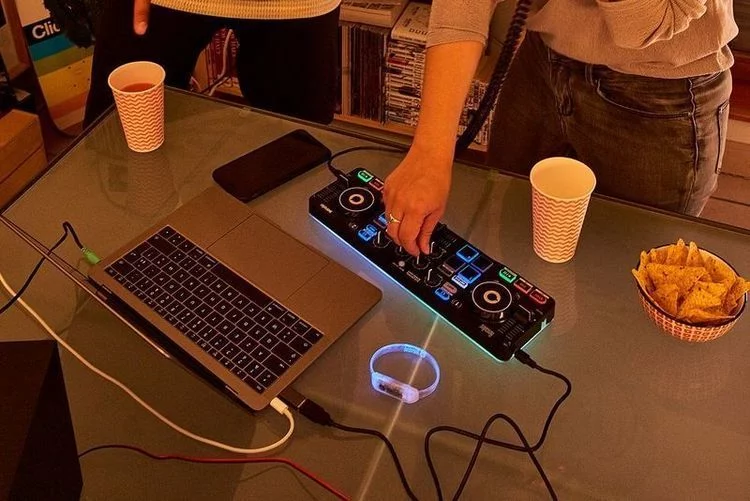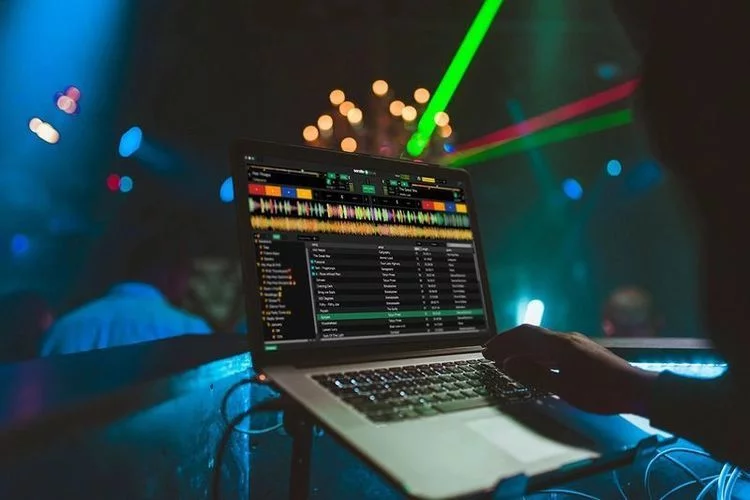 Serato DJ Lite a great DJ software for beginners
These days, you can't get into digital DJing without picking up on the buzz surrounding Serato DJ, and Serato DJ Lite gets your hands on this amazing system for free when you pick up a Hercules DJ DJControl Starlight. Whether you're emulating traditional turntable DJing or taking advantage of the extreme flexibility of your high-tech DJ controller, Serato DJ provides you with the best in-the-box DJing experience you could ask for. A few of the things that have drawn many of the DJs to Serato DJ include its customizable layout and comprehensive toolset. In other words, you can tweak the layout to fit your style, and there's no shortage of tricks you can pull off with Serato DJ.
Mobile 2-channel bus-powered DJ controller
2 jog wheels with beatmatching and vinyl modes
4 backlit pads per deck offer hot-cue, loop, FX, and sampler modes
Dual combination Bass/Filter controls for polishing your sound
Separate volume controls for balancing your levels
Master output and headphones volume knobs for adjusting your overall levels
Buttons for cueing your channels or the master mix
Global crossfader mixes the sound of the decks by increasing one side and dropping the other
Master output and headphones output via 1/8-inch stereo jacks
Mini-USB port for connecting to your laptop
Multicolor RGB backlighting adds fun and flash to your performance
Includes Serato DJ Lite software — a great DJ software for beginners