Denon DJ SC Live 2 Standalone DJ Controller
All-in-one 2-deck DJ Controller with 6inch Jog Wheels, 7inch Touchscreen, Multi-gesture Support, 8 Performance Pads, 4 Sweep FX, 13 BPM FX, Wi-Fi Connectivity, Onboard Speakers, SD Input, 2 USB-A Ports, USB-B Port, XLR Out, RCA Out, 1/4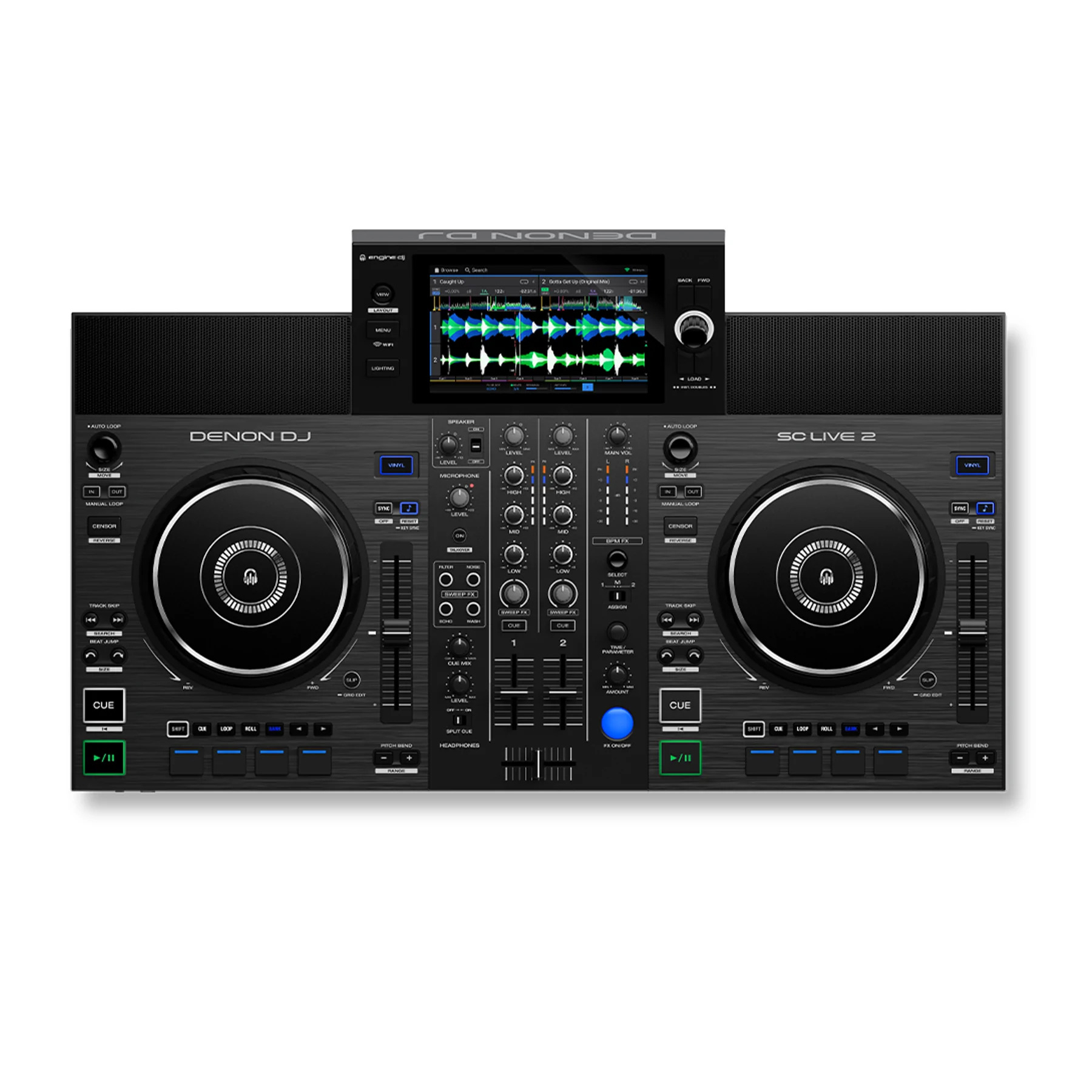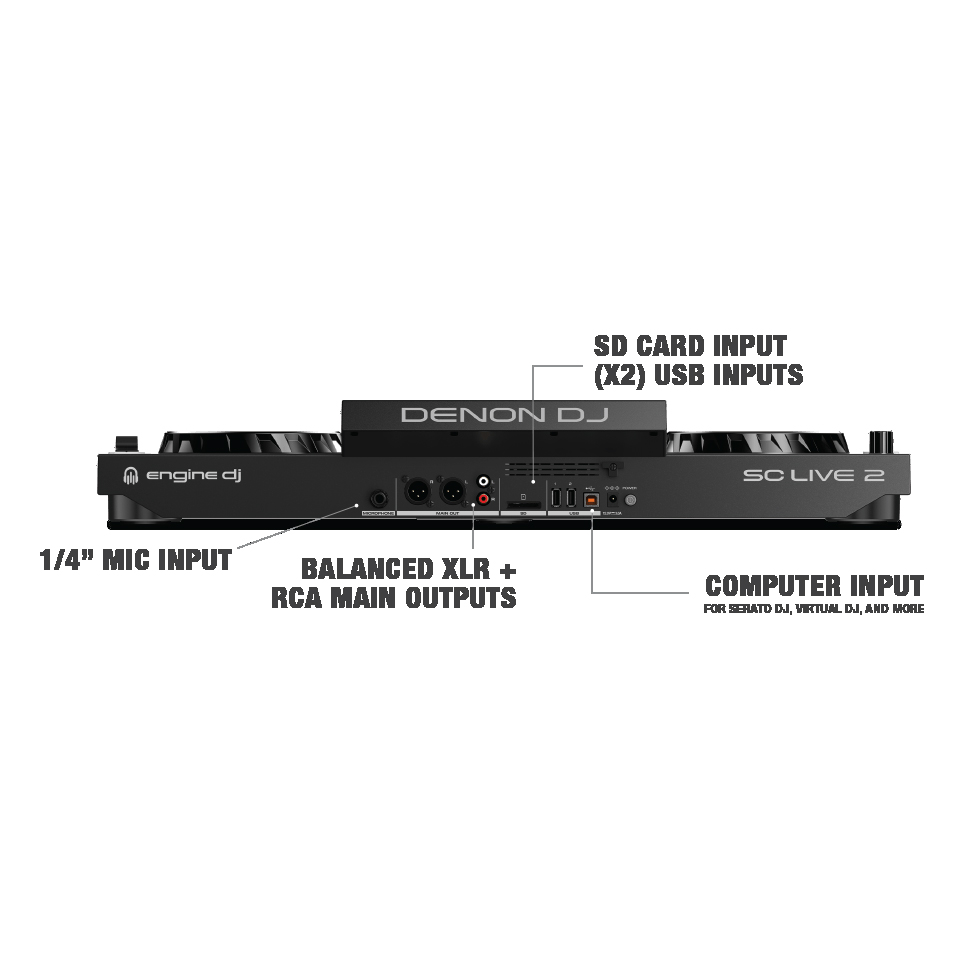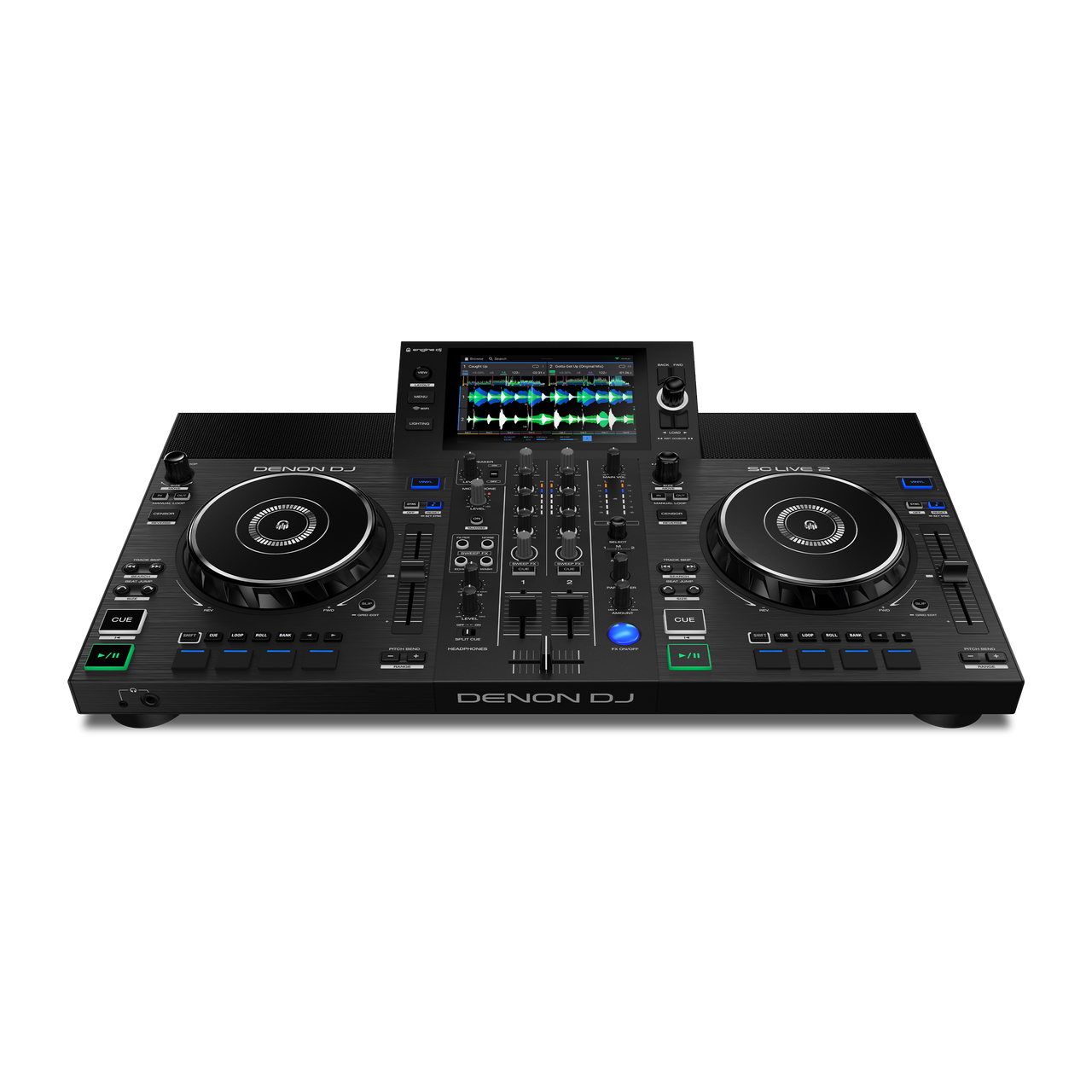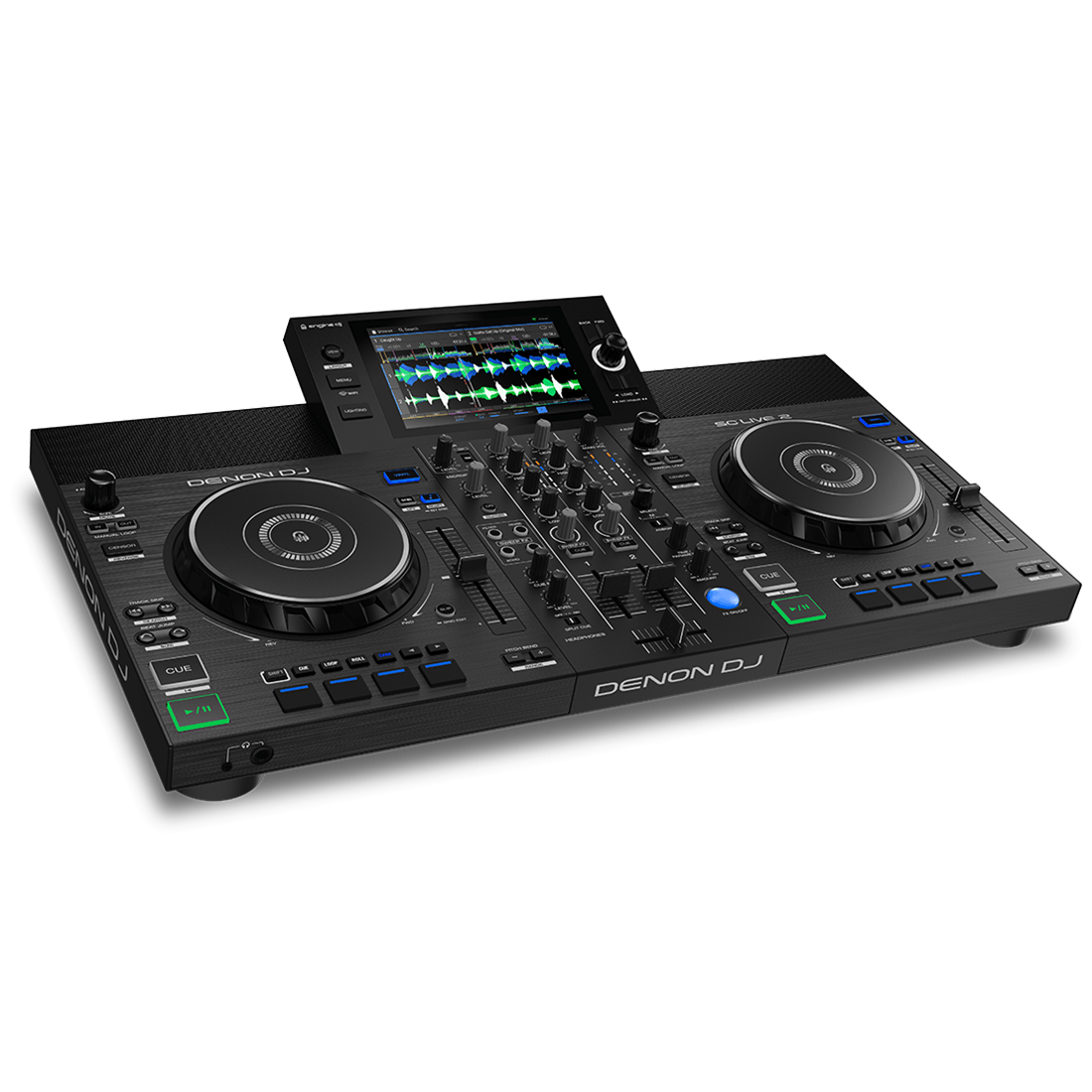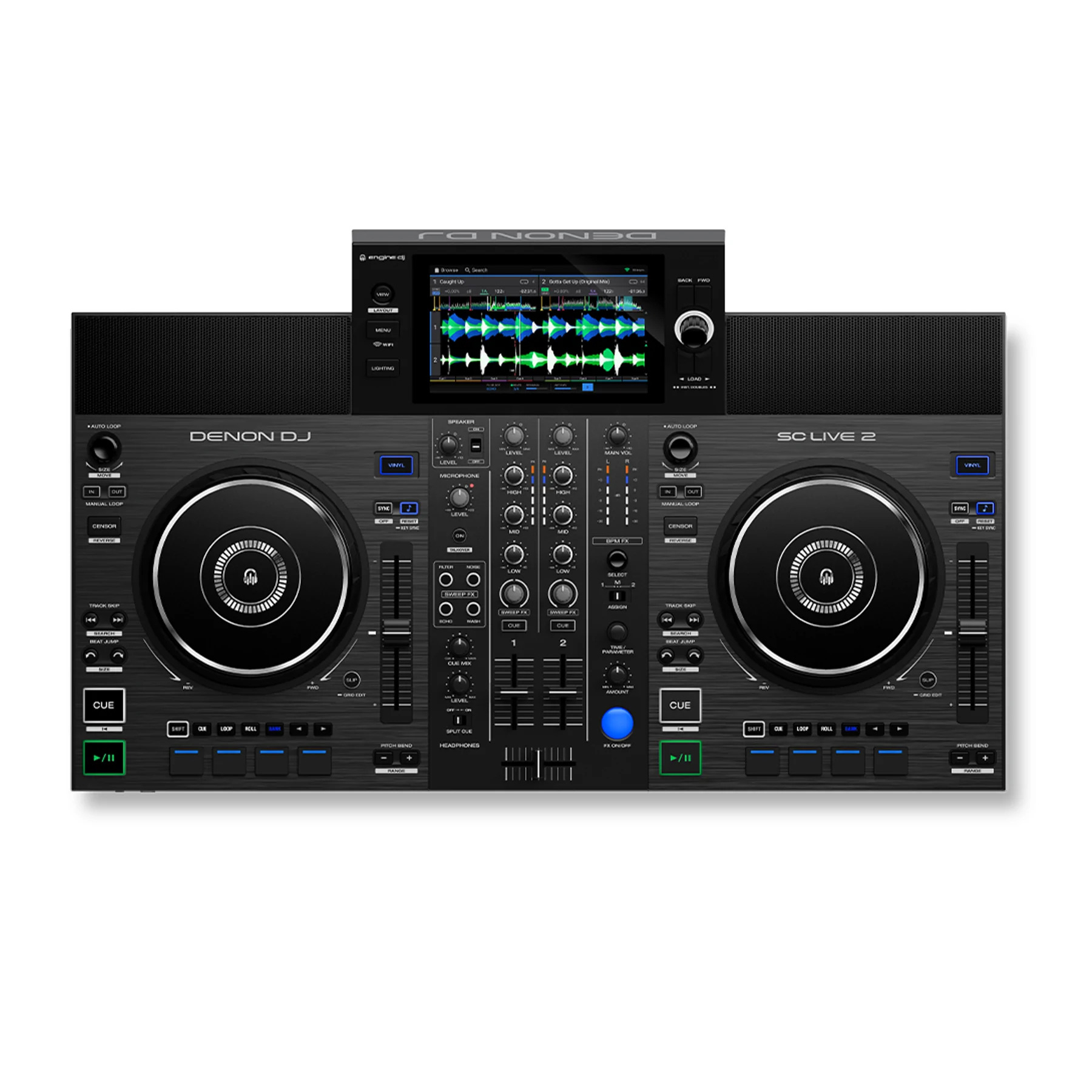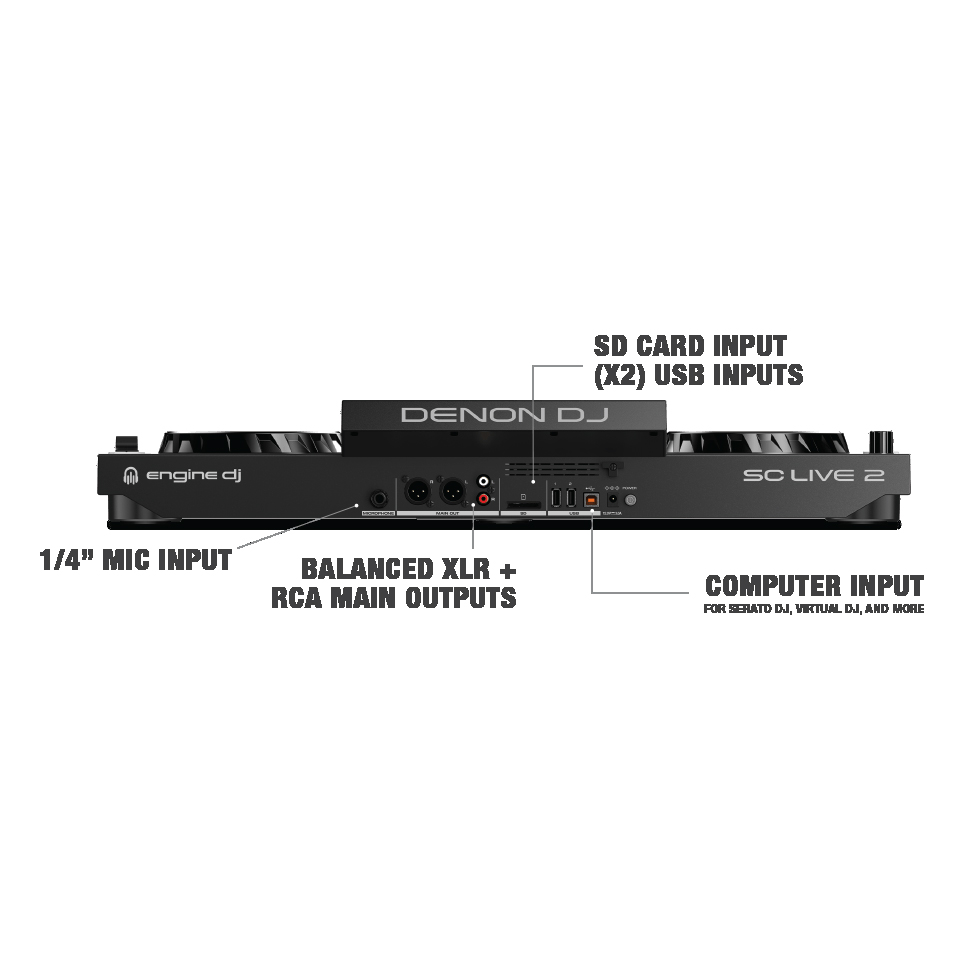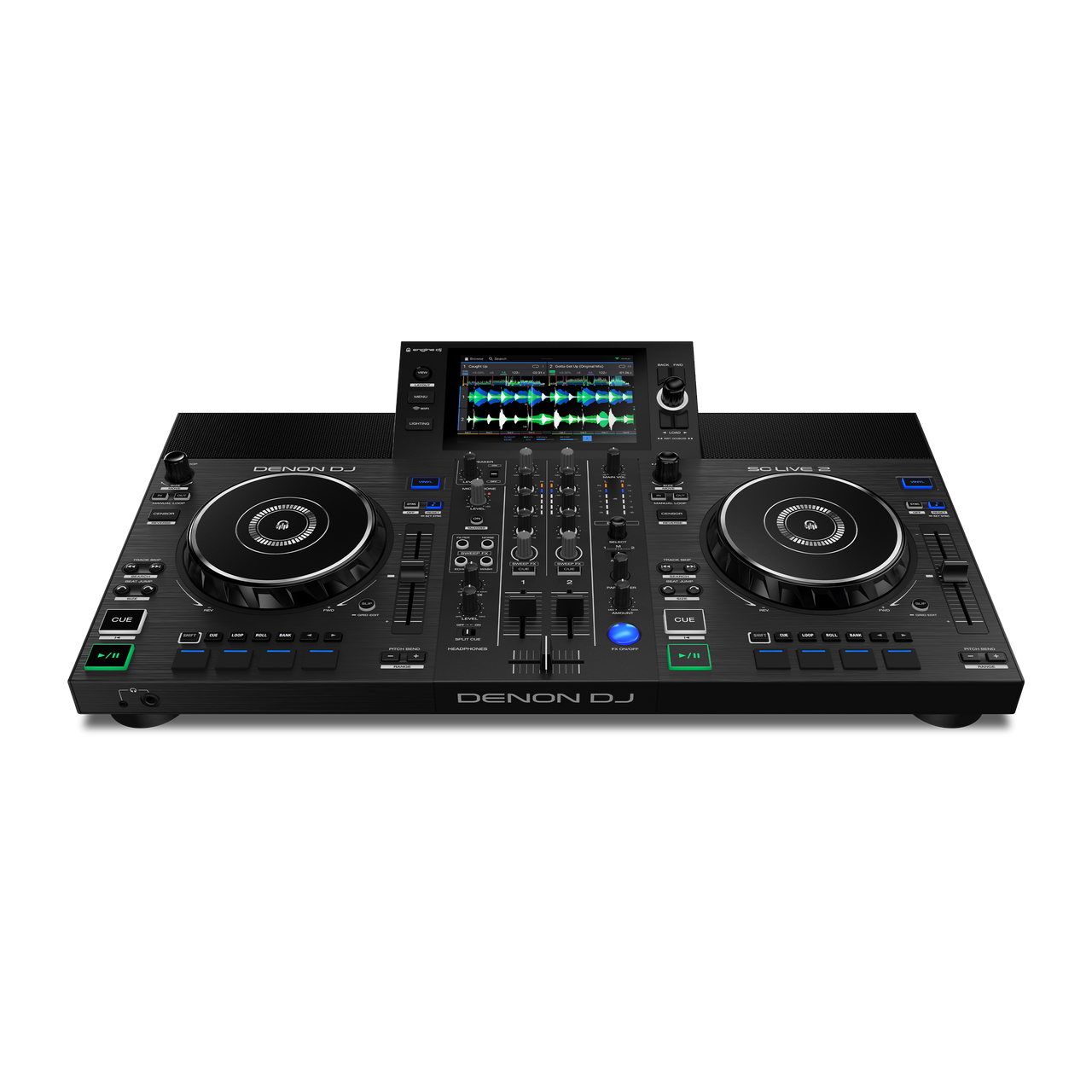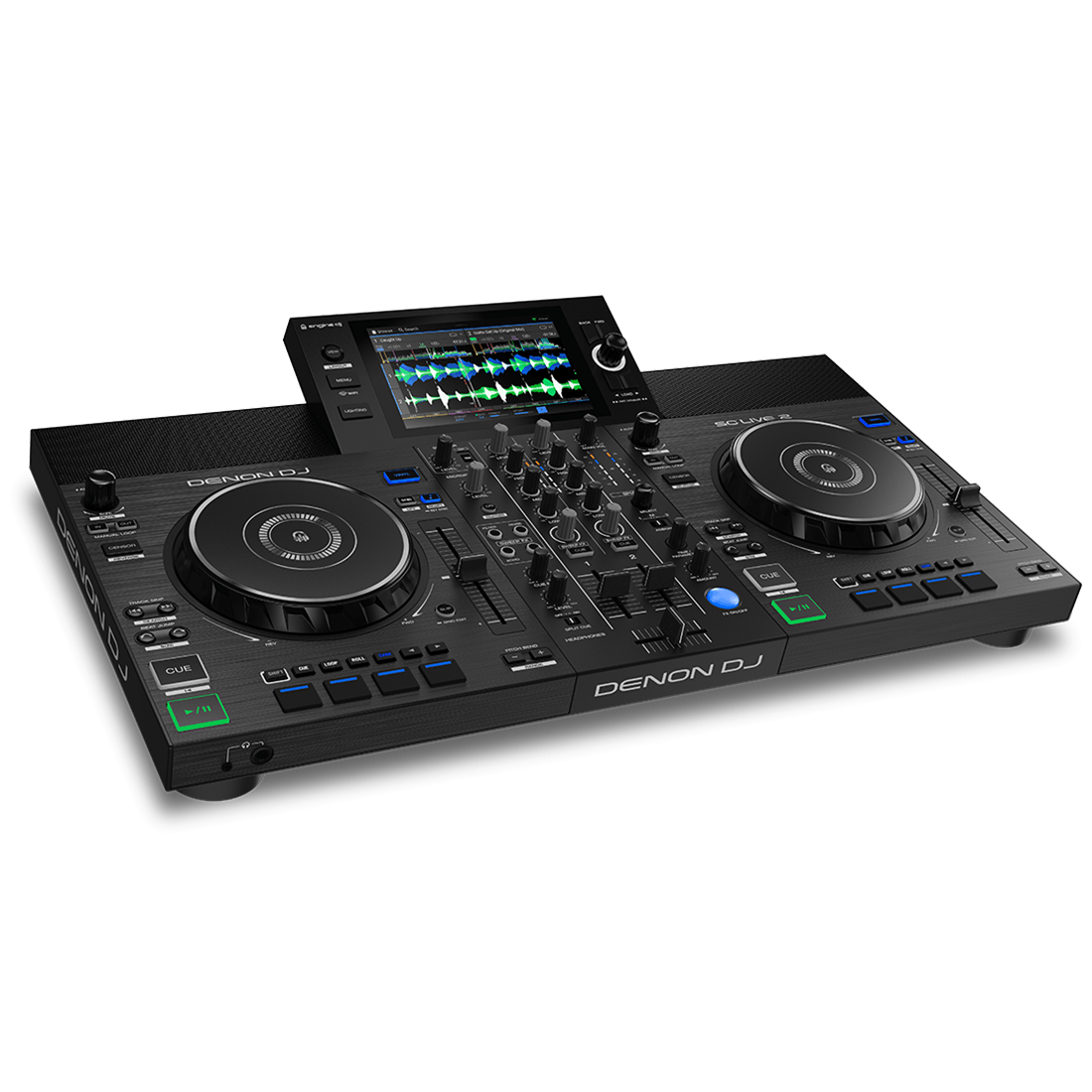 Unlimited Performance, Total Control
Denon's SC Live series of DJ controllers masterfully blend a club-ready, all-in-one unit with a powerful suite of connectivity and performance tools to deliver a bona fide DJ device that is fully capable of autonomous operation, thanks to the Engine DJ OS. Highly responsive, 6-inch jog wheels are accompanied by eight versatile performance pads and a host of effects, letting you craft and weave tracks for an uncompromising aural display. Intuitive workflow features include Wi-Fi connectivity and a vivid, 7-inch multi-gesture touchscreen, visualizing waveforms and information in real time. The SC Live controllers feature a specially designed chipset to seamlessly incorporate reliable access to over 100 million high-fidelity, lossless tracks from Amazon Music. Accommodating interoperative opportunities let you seamlessly move between laptop-free and Computer Mode with 1:1 software integration for Serato DJ Pro (license included) or Virtual DJ (license not included). Couple all of this with the integrated lighting engine and the pro performance pros agree: the Denon SC Live DJ controller is perfect for performance on any stage.
Premiere audio fidelity
Denon's Engine DJ operating system undergirds its robust performance potential. Pair this with the onboard Wi-Fi connectivity and exclusive Amazon Music chipset, and you've got blazing access to over 100 million lossless tracks, transcending genres to accommodate any venue. Not into Amazon? The SC Live natively supports Beatport, Beatsource, Dropbox, SoundCloud Go+, and Tidal for internet-accessible streaming. Dedicated 3-band EQ controls for each channel are accompanied by versatile cue, pan, and mix parameters to blend tracks and FX for stunning performances anywhere, thanks to the robust onboard speakers.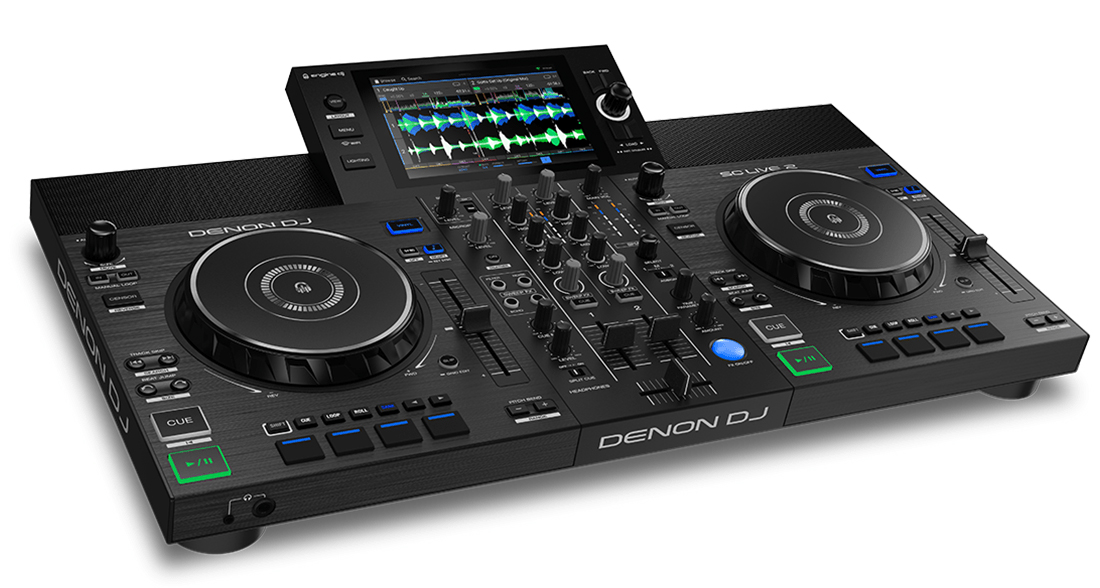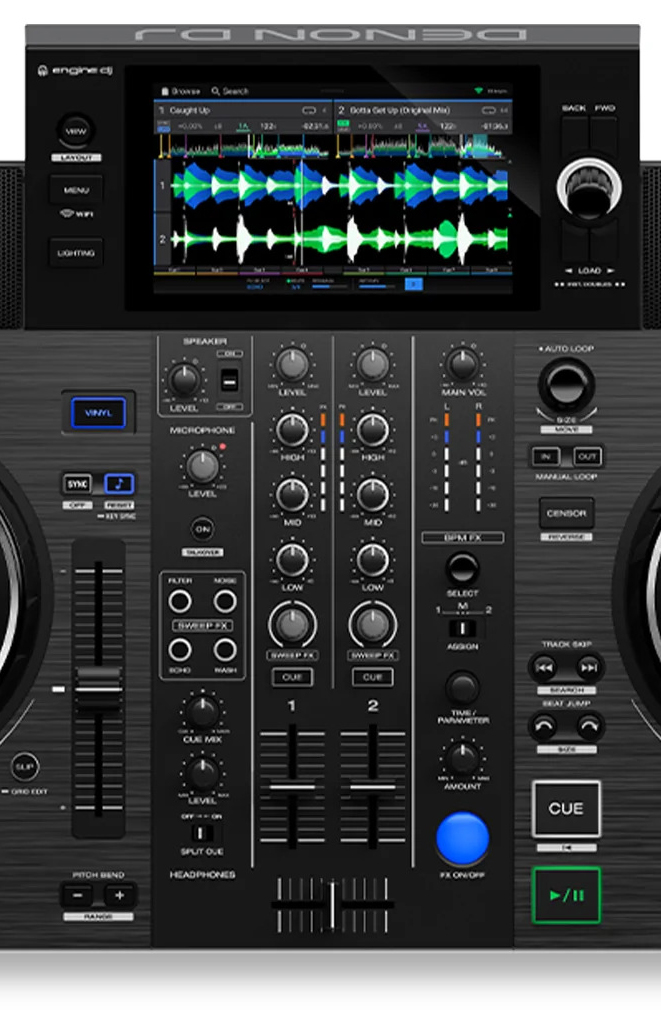 Smooth operator
SC Live controllers spare no effort in providing unbridled DJ capabilities that are just as potent if you want to go laptop-free. Switch gears to "Computer Mode" to use the included Serato DJ Pro license, ensuring detailed, 1:1 software integration to use the SC Live with the full Serato suite of tools. The SC Live series are also designed for use with Virtual DJ (license not included), with the high-definition touchscreen for accessing information and performance tools for either program. Each deck is allotted four performance pads that can be used to access a total of eight functions for each pad, each of which are independently assignable for Hot Cue, Roll, Auto Loop, Manual Loop, and more.
Responsive, reactive playback
Armed with two 6-inch jog wheels, the SC Live affords precision performance with scratch and back cueing, as well as a vinyl mode and slip cue that are easily toggled. Pitch and tempo changes can be accomplished via range-selectable pitch bend buttons or the tempo slider, available for each deck. A user-friendly interface lets you painlessly manage tracks and playback tools, featuring four sweep FX and 13 bpm FX for a perfectly personalized performance. Use the dedicated key- and tempo-sync buttons as well as looping, beat jump, and track skip features to dial in tracks and transitions with ease. Obtain real-time visual feedback with the 7-inch, high-definition display, loaded with multi-gesture touch support.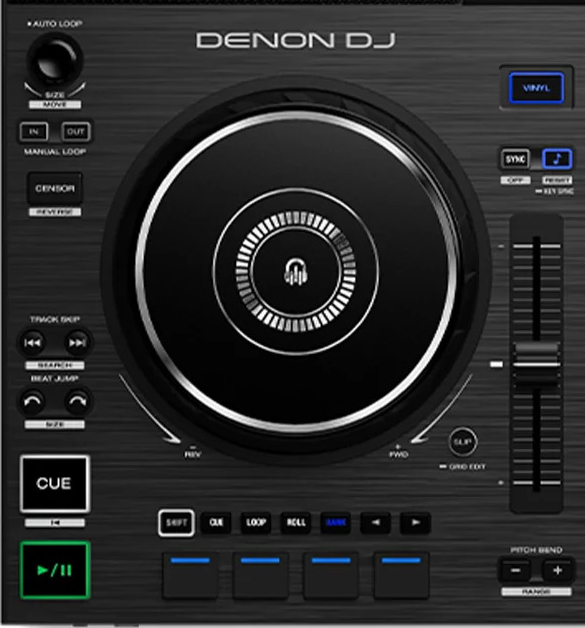 Plug in at any stage
As the curator of the crowd, reliable connectivity is a must. The SC Live is outfitted with a 1/4-inch microphone input, dedicated talkover toggle, and volume adjustment, letting you communicate easily without the risk of disrupting your performance. The ins and outs allow for painless use in any performance. Front-loaded headphone jacks are available in both 3.5-milimeter and 1/4-inch varieties, accommodating your headphones of choice while preventing wires from getting tangled, mid-show. Dedicated XLR and RCA outputs ensure connectivity in most systems without compromising audio quality. Two USB-A ports are accompanied by a USB-B port and an SD card slot, letting you connect to your tunes or your computer on your terms.
Standalone design enables unbridled, 2-channel DJ performance without the need for a laptop or computer connection
6-inch jog wheels are highly responsive for precision playback
Vinyl mode is easily toggled for lifelike scratching and back cueing
7-inch high-definition display supports multi-touch gestures while providing real-time visual feedback and access to FX tools
Streamlined UI includes backlit buttons and ergonomically placed knobs for uninhibited mixing
Per-deck playback management includes 3-band EQ, pitch bend range, tempo sliders, and volume control
Tempo- and key-based sync tools accommodate multiple styles of mixing
Wi-Fi connectivity provides direct access to Amazon Music, Beatport, Beatsource, Dropbox, SoundCloud Go+, and Tidal
Specially designed chipset gives you over 100 million lossless tracks for simultaneous streaming from Amazon Music Unlimited
Engine DJ OS architectures affords powerful performance tools without the need for a computer
Assignable performance pads allow up to 8 FX tools per deck across 4 sweep FX and 13 bpm FX
"Computer Mode" provides versatile performance options with Serato DJ Pro (license included) or Virtual DJ (license not included)
Integrated lighting engine enables full audiovisual creative control
Flexible I/O suite includes XLR and RCA out, 2 USB-A ports, USB-B port, SD card slot, 1/4-inch microphone input, and dual 1/4-inch and 3.5mm front-loaded headphone output