Denon DJ X1850 Prime 4-Channel DJ Mixer with Effects and Serato Compatibility
4-ch Digital DJ Mixer, with 4 Switchable Phono/Line Channels, 2 Mic Inputs, 5-port LAN Hub, 24-bit/96kHz USB Audio Interface, and Serato Compatibility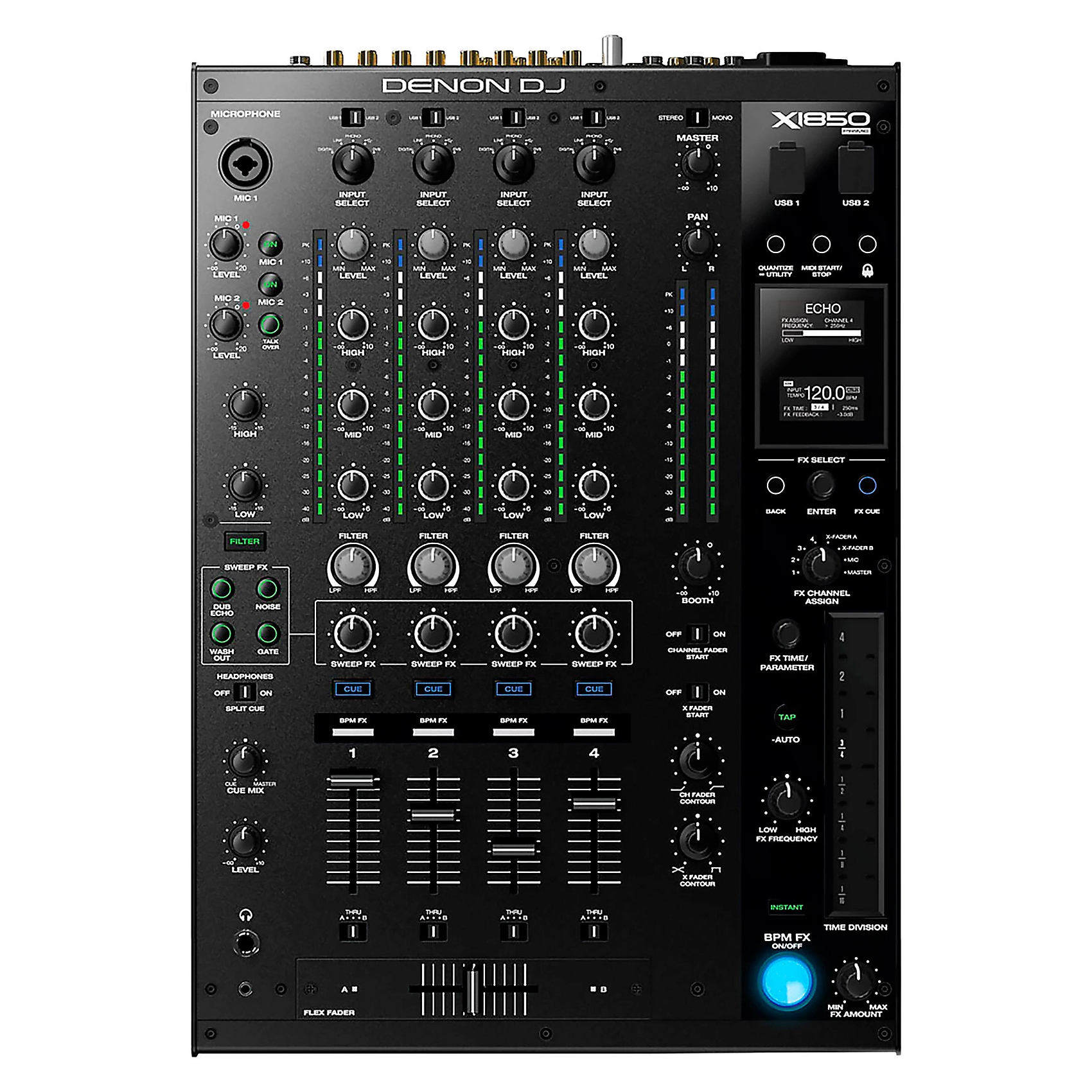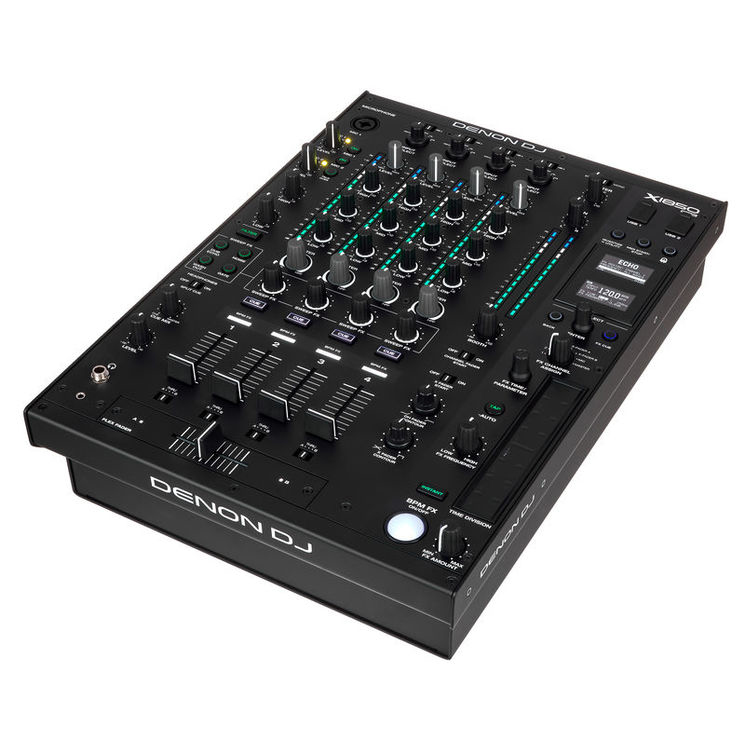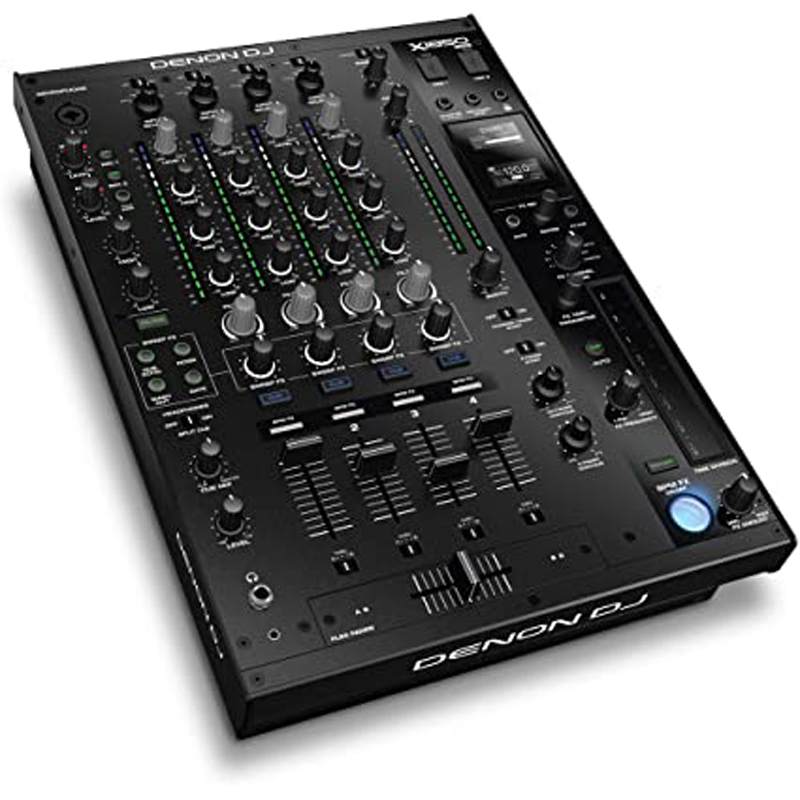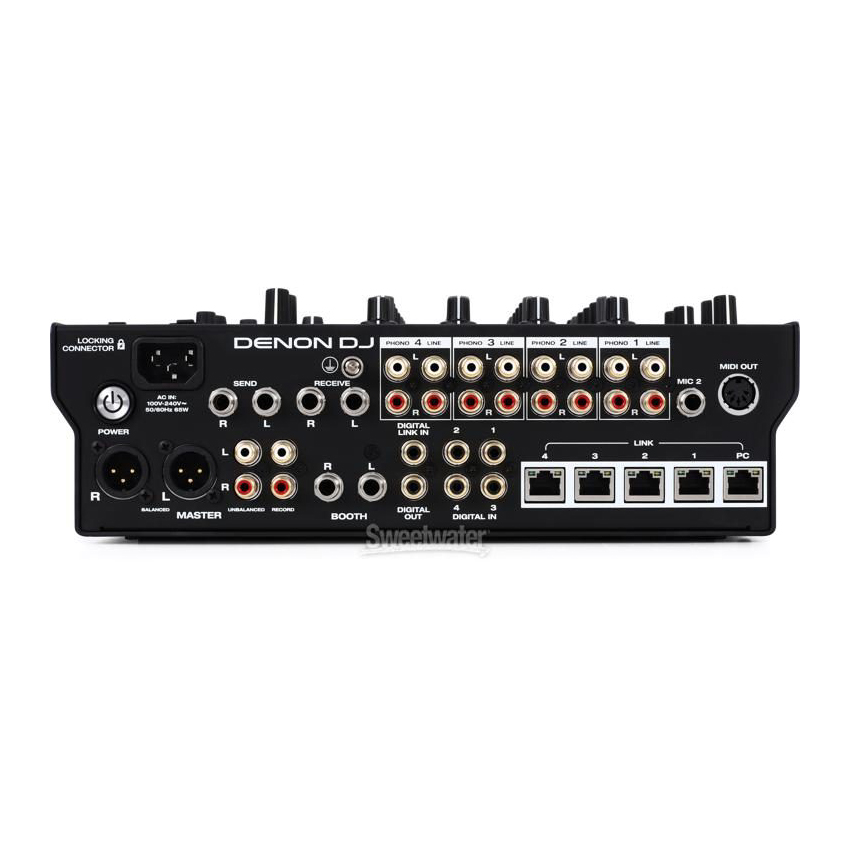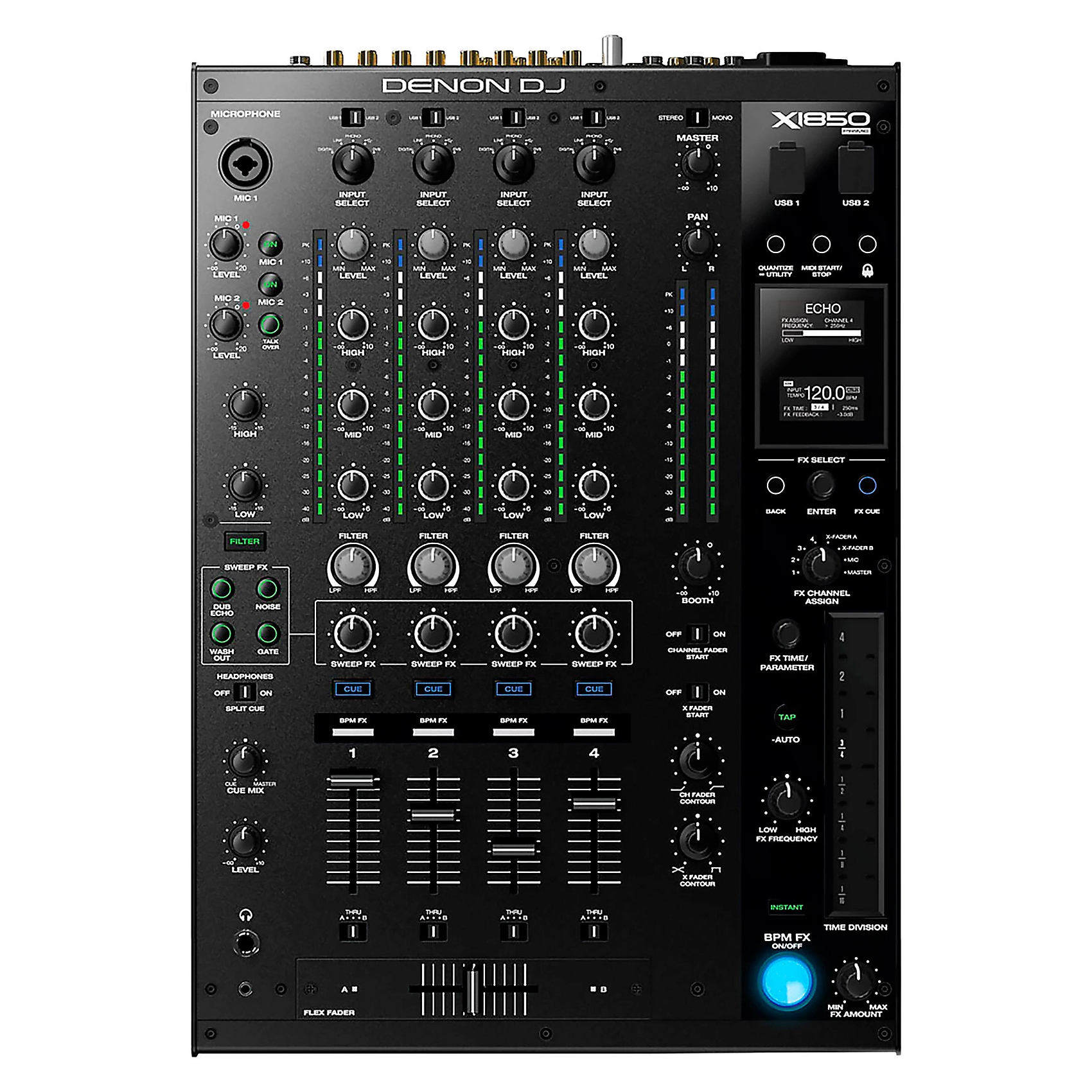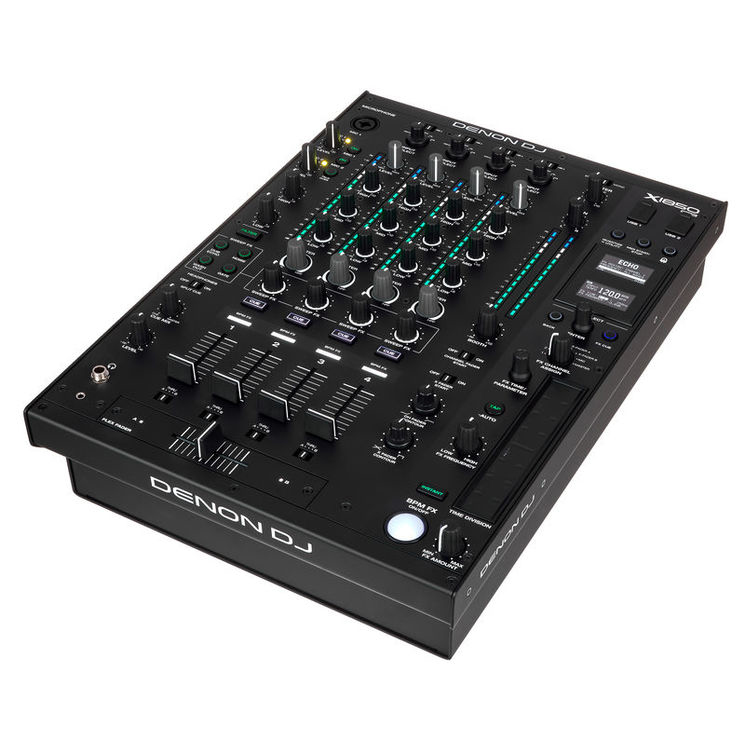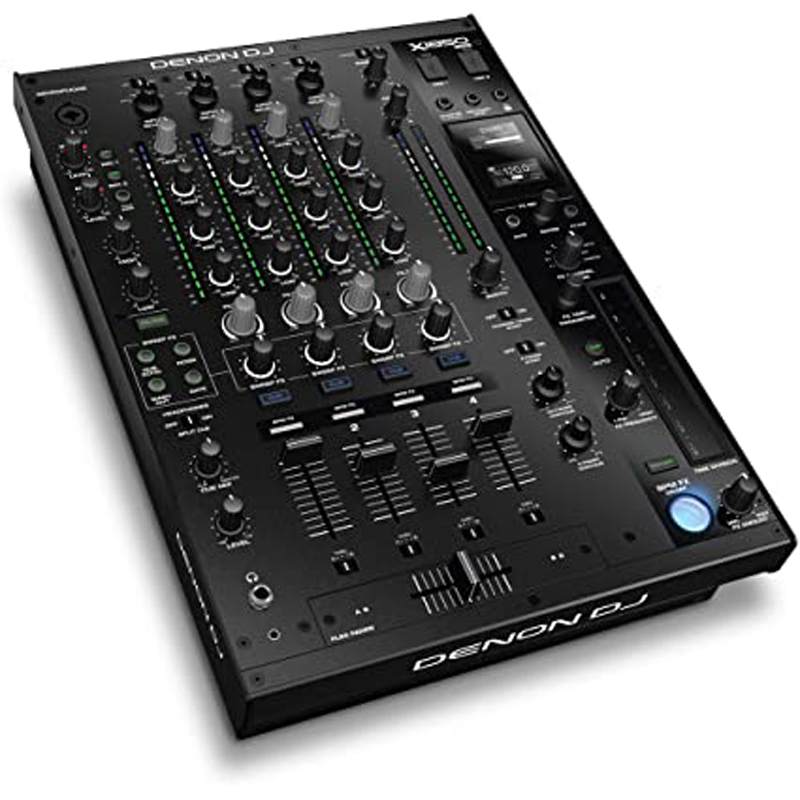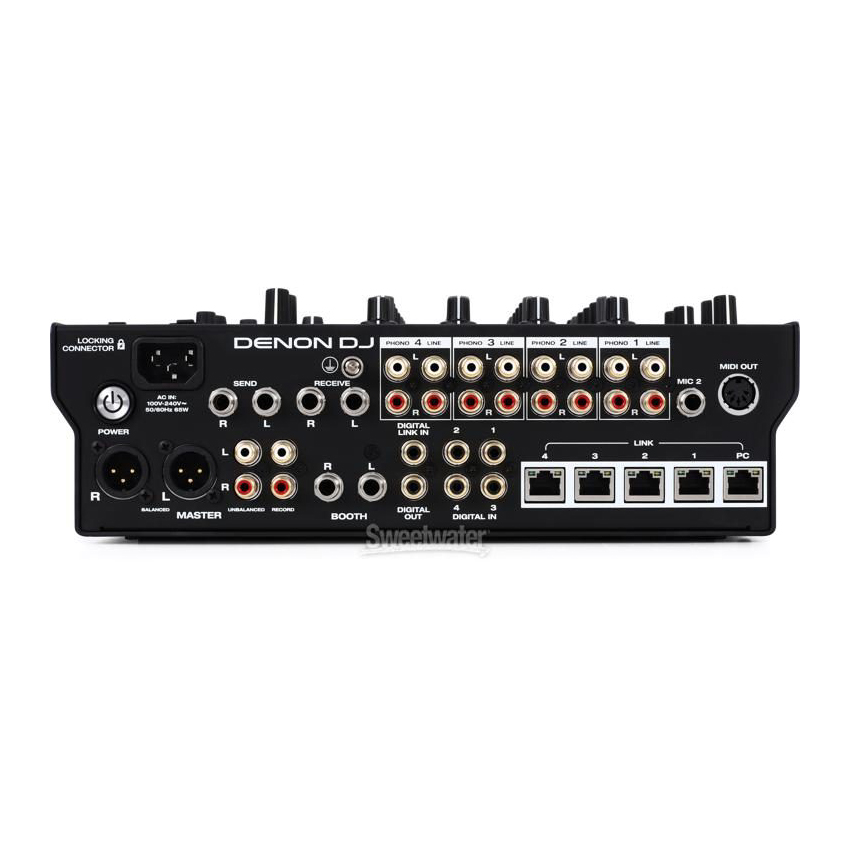 DENON DJ
---
$1299
PRICE DROPPED FROM $1399
---
---
---
Command the Club with This Versatile DJ Mixer
The Denon DJ X1850 Prime DJ mixer is ready for duty in any club application, combining a top-quality 24-bit/96kHz USB audio interface with loads of connectivity options, 16 built-in effects, MIDI sync for external instruments, and much more. A five-port LAN hub is ready for SC media players, as well as syncing your lighting and video via StagelinQ — super convenient. DJ handoffs are easy and smooth thanks to dual USB ports, and a slew of analog and digital inputs are available to accommodate practically any signal flow. Whether you're an in-demand DJ or a club owner, the Denon DJ X1850 Prime DJ mixer is ready to perform.
The versatility working DJs need
There are two great reasons to pick up a Denon DJ X1850 Prime 4-channel DJ mixer: you're a club owner, or you demand the best possible sound from your DJ rig. Either way, you're not going to be disappointed. We're talking about all the I/O you could ask for, from phono to digital. You can assign the X1850 Prime's two USB ports independently to each channel, which lets you set up smooth handoffs between DJs — a real bonus for any club mixer. Want effects? You've got effects to spare, with Sweep FX controls for each channel, and an FX Quantize control that makes it easy to dial in time-synced effects. A ribbon controller even lets you manipulate time divisions on the fly, which is excellent for setting up transitions.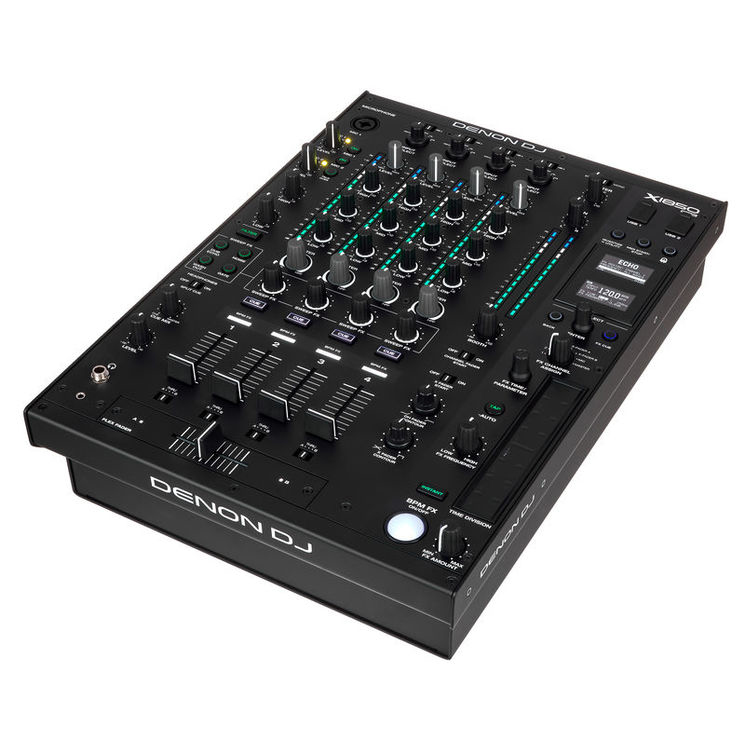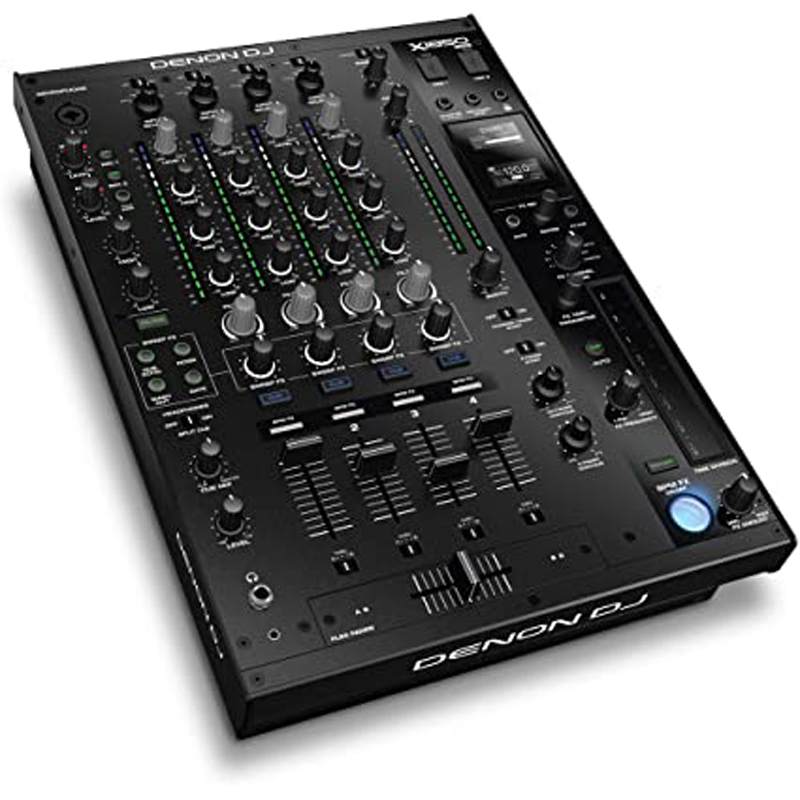 Superior sound sculpting and hands-on control
When it comes to basic mixing, you have to love the dual-mode, 3-band EQs. Choose Classic mode for traditional melodic frequency bands or Isolation mode for total band kills, which offers a fun way to mix tracks together. There's a highpass/lowpass resonant filter on each channel as well.
Versatile connectivity options
If you take a closer look at the I/O, then you'll see why the X1850 Prime is such a workhorse DJ mixer. All four stereo input channels offer phono, line, and even S/PDIF inputs. While we're at it, take note of the balanced main outs, stereo send/return loop, and other routing options. Seriously, the X1850 Prime has all your connections covered. There's even a 5-port Ethernet hub, which lets you link up to four systems, or even sync your video and lighting show via the ShowlinQ Event protocol. Finally, there's the fact that the Denon DJ DJ X1850 Prime mixer is freakishly tough, thanks to all-metal construction.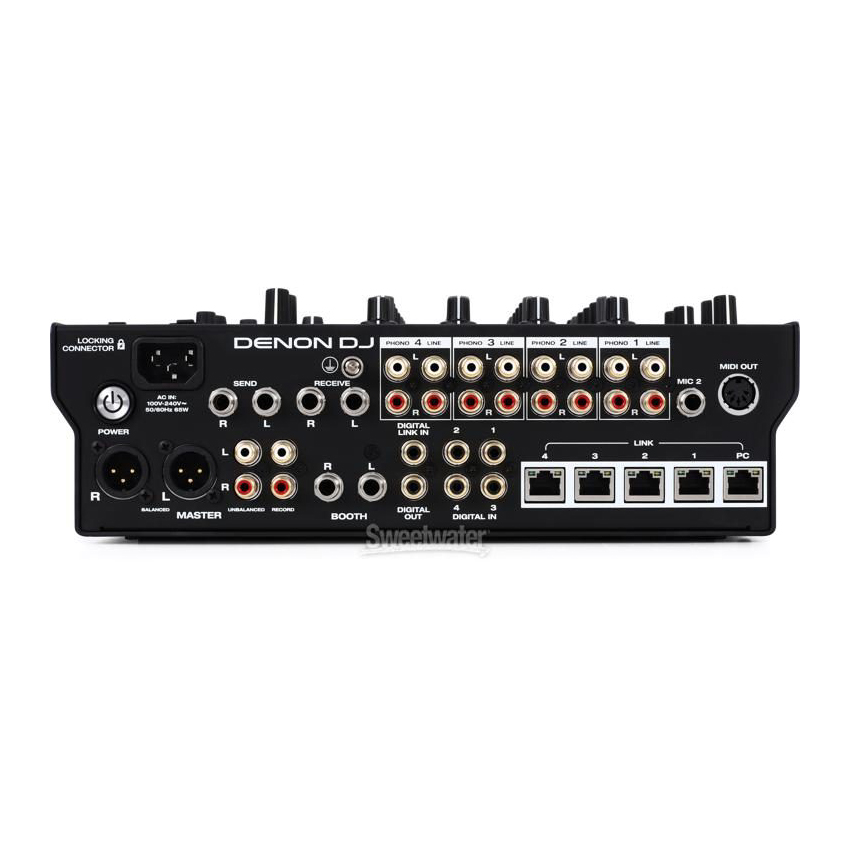 Club-grade 4-channel digital DJ mixer with extensive analog and digital I/O
24-bit/96kHz digital processing and I/O delivers studio-grade audio
BPM FX section with FX Quantize control makes it easy to build up effects-laden transitions
3-band channel EQs include Classic or Isolation modes for maximum flexibility
Denon DJ Flex-fader delivers smooth and effortless crossfading
Adjustable fader curves and Fader Start functions available for all faders
Connect 2 computers at once via dual-assignable USB ports for easy changeovers
Dedicated Sweep FX and BPM FX knobs on each channel make adding effects easy
Microphone inputs include 2-band EQs and Talk Over ducking effect
Easy-to-read OLED screen makes precision control easy, even in dark clubs
5-port LAN hub lets you network four compatible devices together
Built tough enough to hold up to brutal club environments