Blue Microphones enCore 300
Handheld Condenser Microphone with Cardioid Pickup Pattern and Reinforced Chassis - Black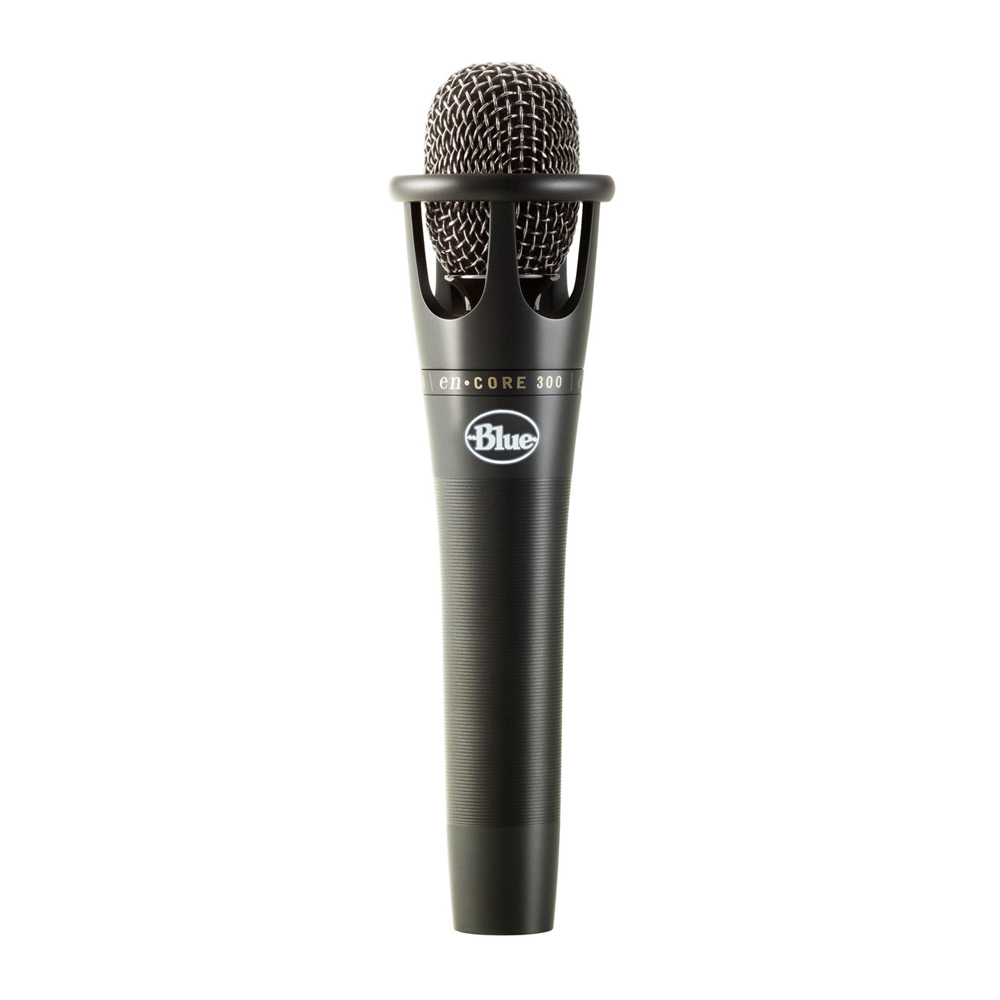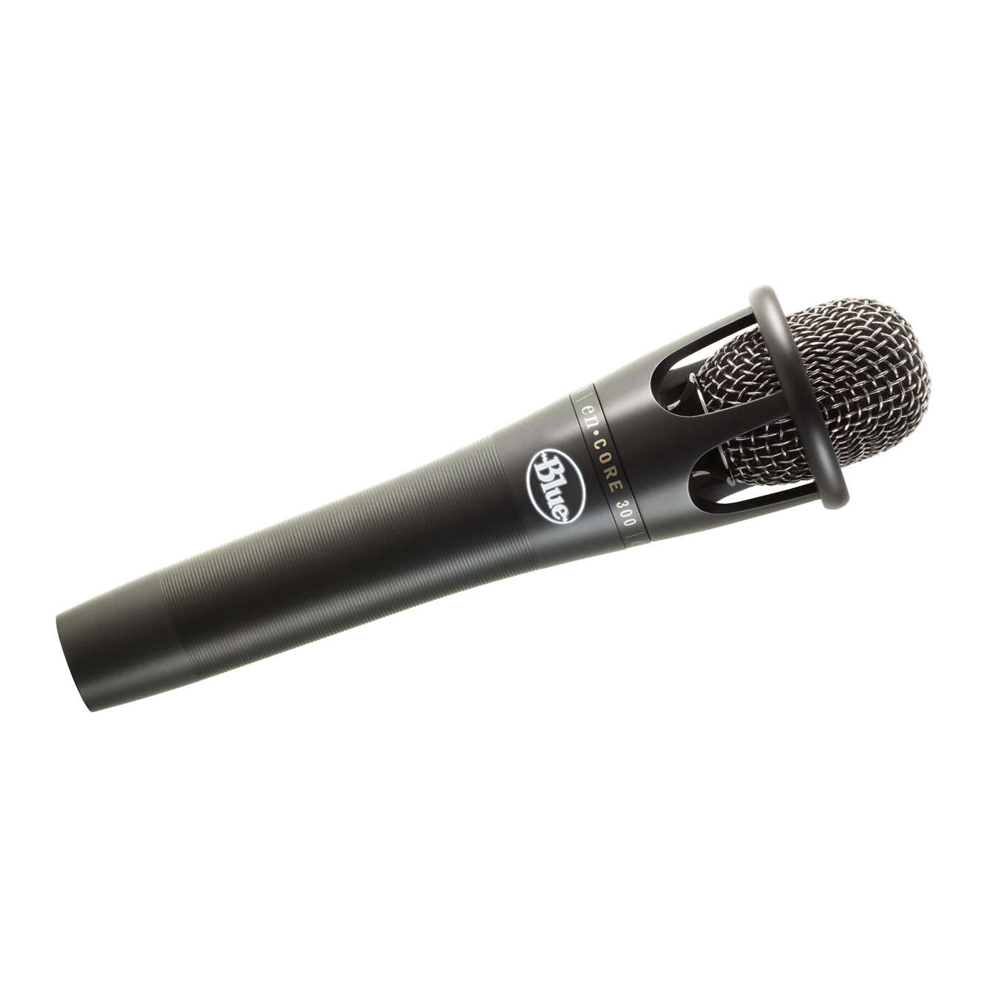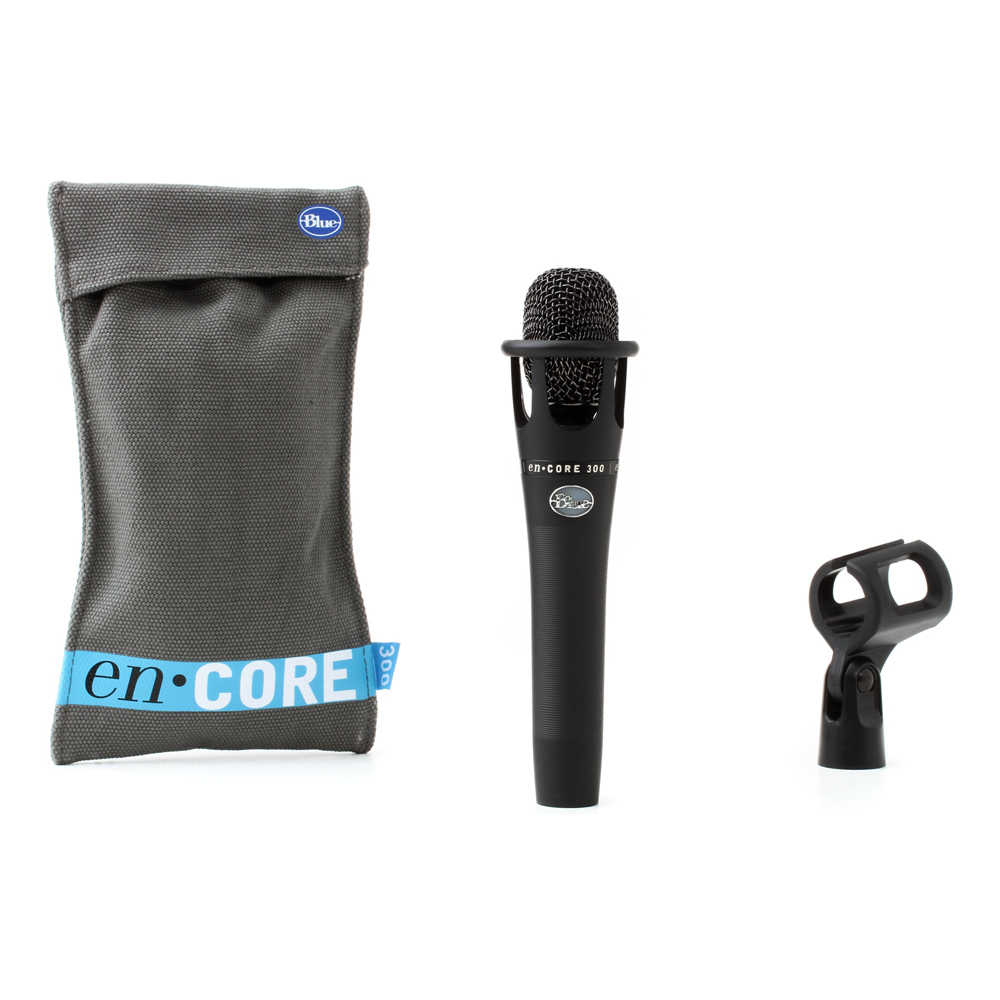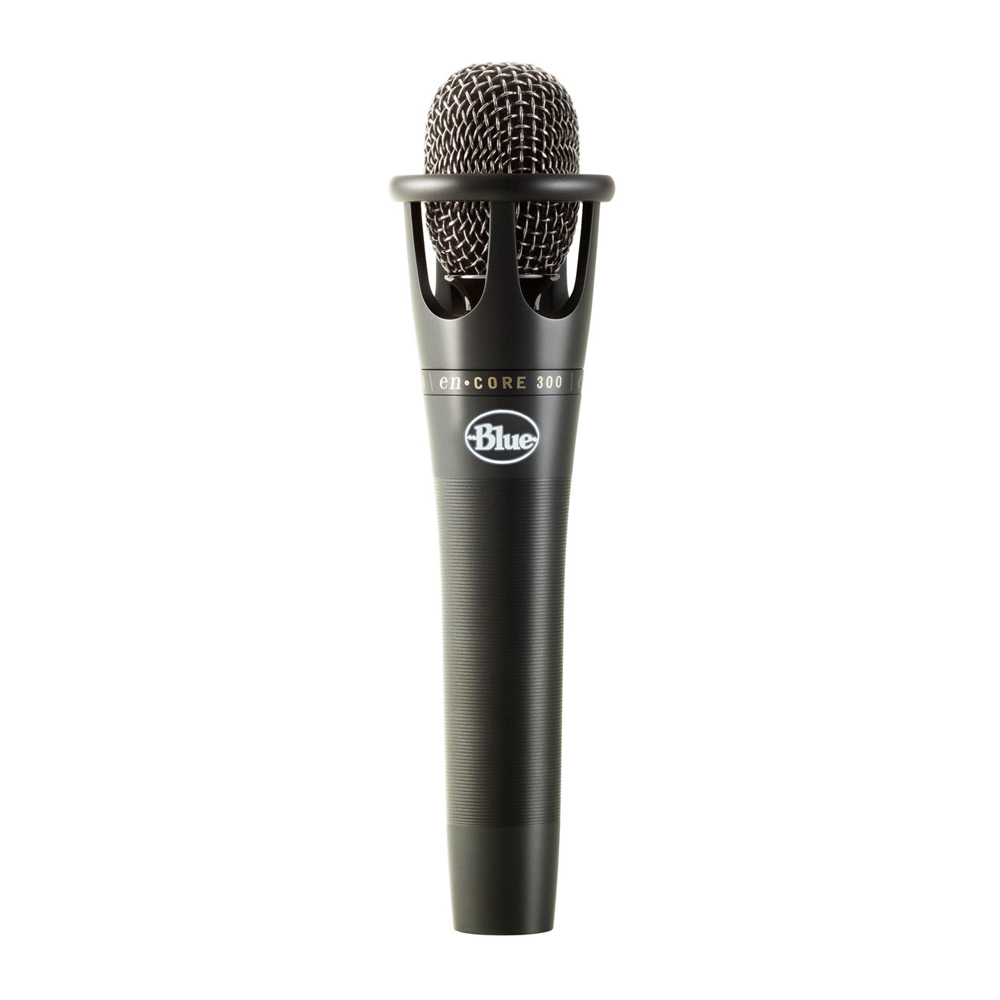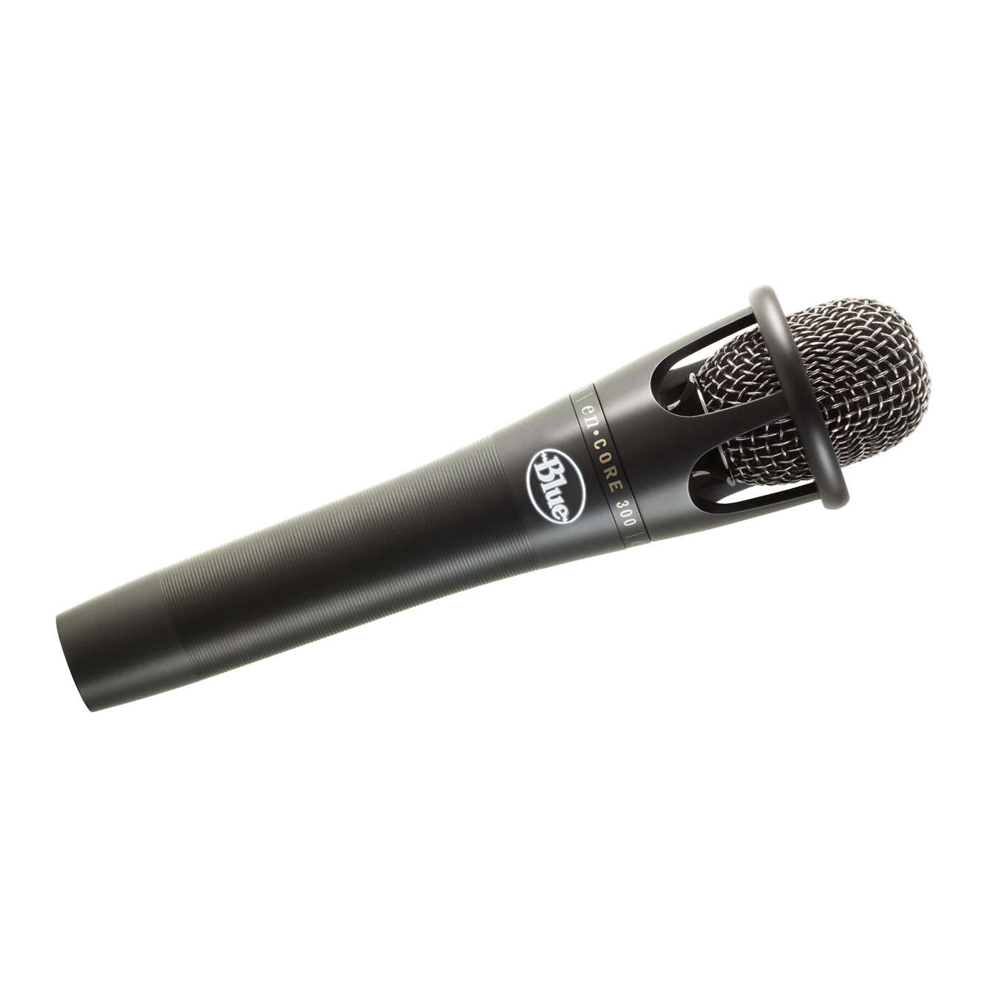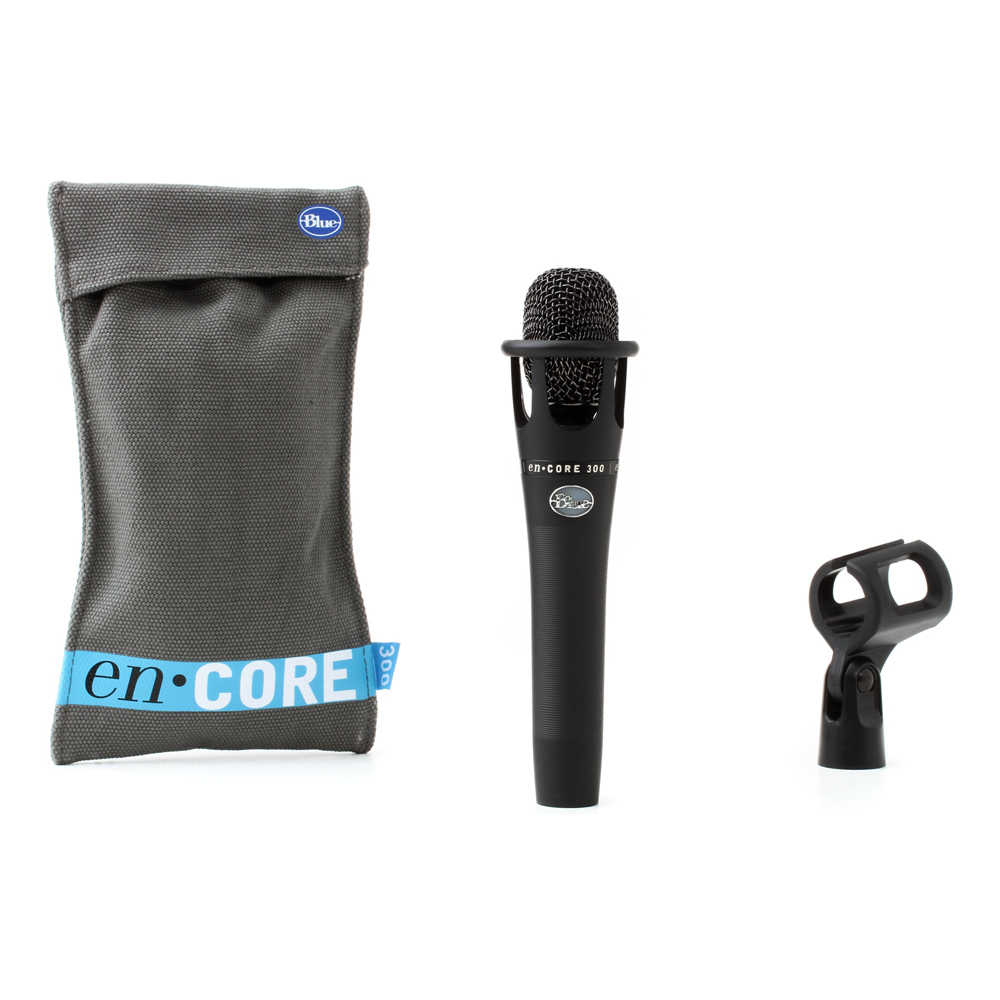 BLUE MICROPHONES
---
$299
PRICE DROPPED FROM $353
---
---
---
Take This Amazing Blue Mic to the Stage!
The enCORE 300 Black takes Blue's proven studio quality straight to the stage! This distinctive-looking handheld microphone features a premium, hand-tuned condenser capsule that gives you very clear, open, and detailed performance for vocals — and its cardioid pickup pattern is very effective at rejecting feedback and outside noise bleed. The combination of this amazing capsule, a proprietary phantom power circuit, and a durable reinforced chassis makes the enCORE 300 Black a stage-ready condenser mic that you can count on to deliver the goods.
Get Blue quality in a studio-grade handheld condenser
Everything Blue Microphones has learned from years of building top-shelf recording microphones has gone into the enCORE 300 Black, a studio-grade handheld condenser designed to deliver exceptional all-around performance. This mic's proprietary phantom power circuit was specially tuned by Blue's engineers to deliver consistent tone and minimal noise.
Perfect for stage, studio, and broadcast applications
Coupled with Blue's proprietary phantom power circuit, the enCORE 300 Black is an incredibly versatile tool for live performance as well as studio and broadcasting applications. It provides remarkably consistent tone and low noise in any setup. Its reinforced chassis design provides vault-like protection for its capsule while promoting maximum airflow for a smooth, open sound. Beyond that, its floating capsule mount ensures excellent isolation from handling noise. Stage-ready, heavy-gauge barrel construction and a hardened metal-plated finish guarantee your enCORE mic will deliver over the long haul.
Hand-tuned condenser capsule gives you very clear, open, and detailed performance on vocals
Cardioid pickup pattern is very effective at rejecting feedback and outside noise bleed
Reinforced chassis design protects the capsule while promoting maximum airflow for a smooth, open sound
Proprietary phantom power circuit delivers consistent tone and minimal noise
Floating capsule mount ensures excellent isolation from handling noise
Stage-ready, heavy-gauge barrel construction and a hardened metal-plated finish