Alesis Turbo Mesh Electronic Drum Set
5-piece Electronic Drum Set with 8" Snare, 3 x 8" Toms, Kick Controller, 2 x 10" Cymbals, Hi-hat with Foot Controller, and Turbo Mesh Sound Module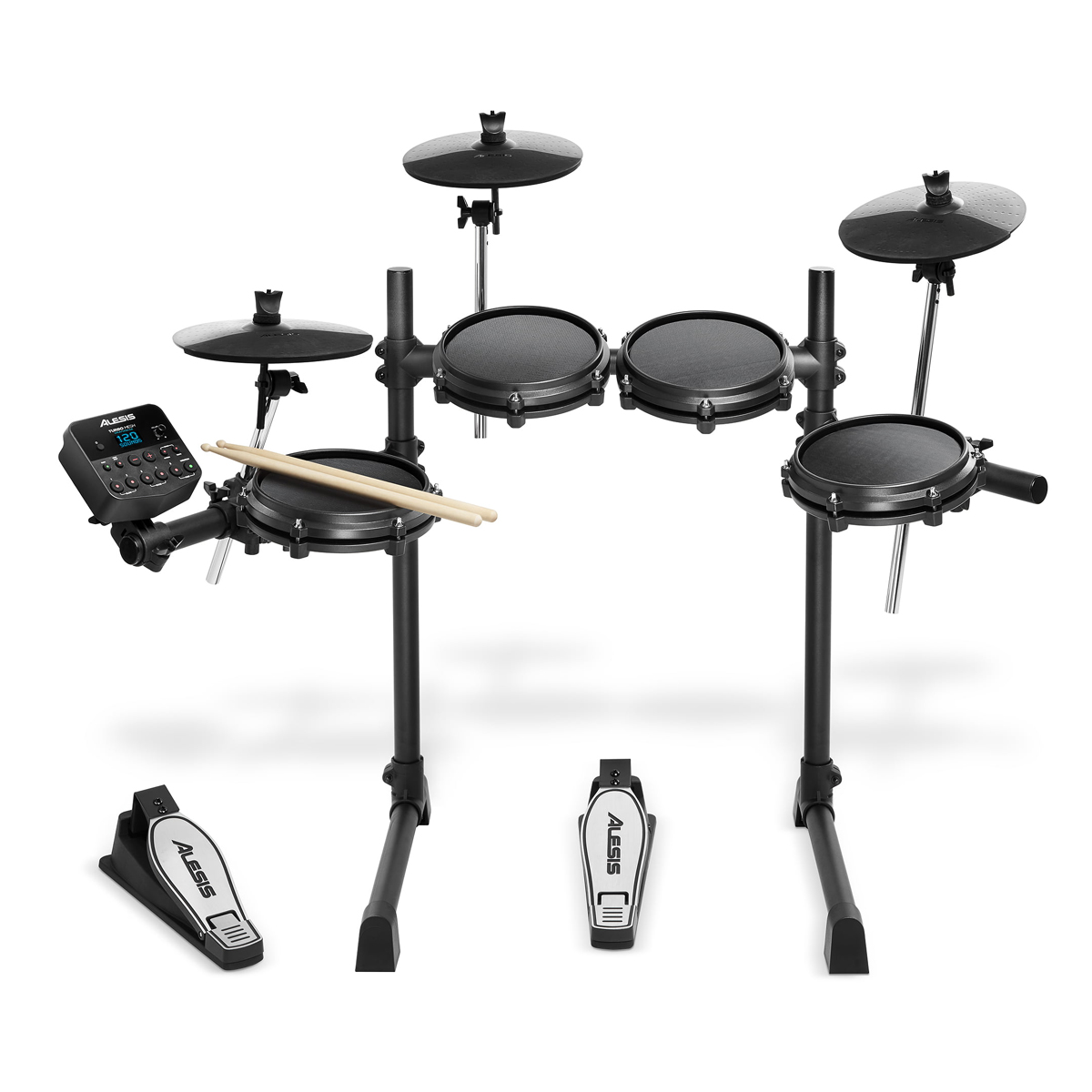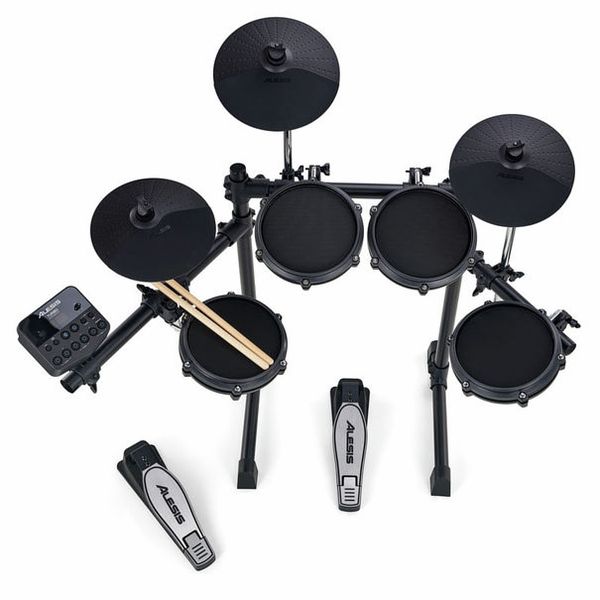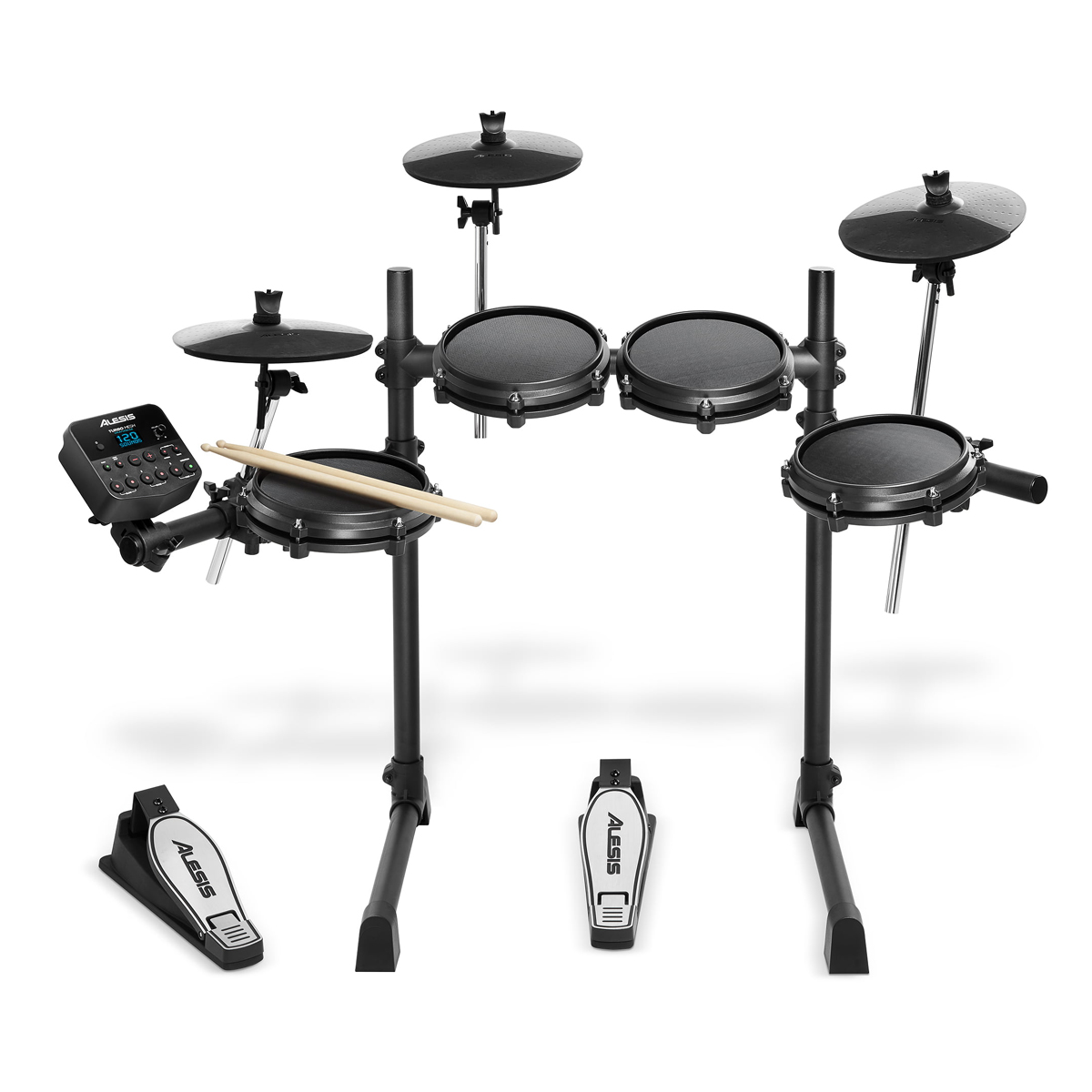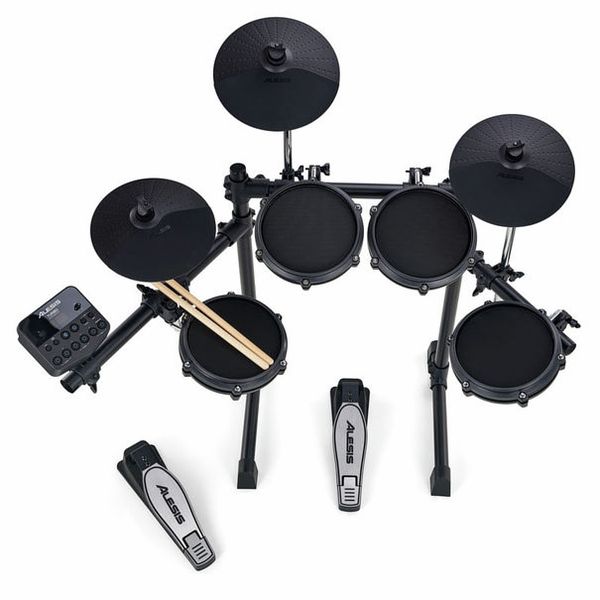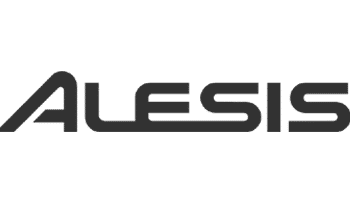 ---
$555
PRICE DROPPED FROM $650
---
---
---
5-piece Electronic Drum Set with Mesh Heads and Steel Stand
It's unbelievable what $300 gets you today. The Alesis Turbo Mesh Kit is a complete electronic drum set with mesh heads, MIDI over USB, and integrated practice tools that retails for just shy of three notes. And whether you're in the market for a whisper-quiet practice kit that tucks into the tiniest corner office, a responsive virtual instrument controller for your studio, or just a killer entry point to the world of electronic drums and percussion, you simply can't go wrong with the Turbo Mesh Kit from Sweetwater. We found the tuneable 8" mesh pads and 10" cymbals to be fast and responsive plugged into the included module or interfaced with a DAW. The steel rack stand and pad mounts are rugged, lightweight, and easy to set up. Best of all, the whole kit folds down to the size of a card table when you need to reclaim the space.
All the options you want !
The Turbo Mesh Kit's 8" mesh snare and toms transition naturally from a whispered piano to a mighty fortissimo, while its smooth-action bass controller gives you the feeling of control, dynamics, and impact underfoot. Add to these a stable 10" crash, an expressive 10" ride, and a fast-action 10" hi-hat with foot controller, and, with the Turbo Mesh Kit from Sweetwater, you'll have no trouble finding your footing in the eDrum world of music creation.

Tuneable mesh heads
Whether you come from a drum set or marching background, or even if you're just starting out, you'll get the response you're after in the Alesis Turbo Mesh Kit. The tunable, tightly woven mesh heads allow players to customize rebound and sensitivity for a custom playing response. The heads themselves are significantly quieter than traditional drum pads, permitting after-hours practice that won't bother your neighbors or loved ones.

Folding steel stand
The Turbo Mesh Kit's quality steel rack stand folds up neatly for convenient bedroom storage.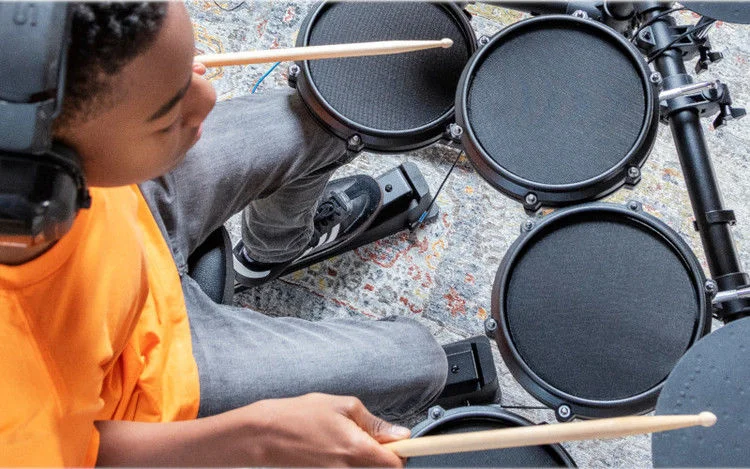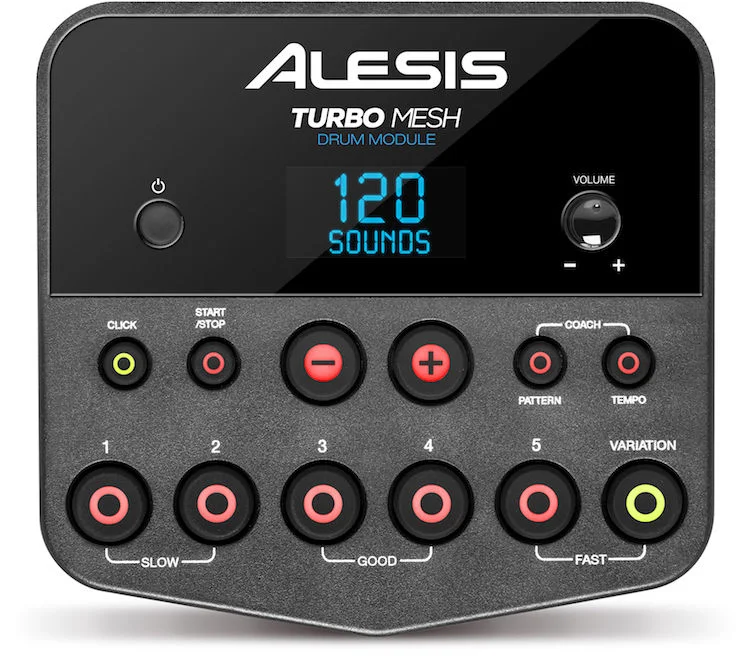 10 kits. 120 sounds.
Garage rock to metal, jazz to hip-hop, the Alesis Turbo Mesh Kit has you covered for sounds. Switch between 10 full drum sets using the convenient onboard buttons, or create your own grooves using the module's 120 built-in sounds.

Perfect for practice and recording
Whether you're grooving along to its 30 play-along tracks or controlling virtual instruments in your computer via USB/MIDI, the Turbo Mesh Kit is an unforgettable entry point to a world of creative drumming freedom.
Aux input for phone jams

Got a song in your heart that insists on coming out? Learning songs for a performance? The Turbo Mesh Kit's 1/8" input lets you plug in a phone, tablet, or laptop and jam along.
Alesis Turbo Mesh Kit 5-piece Electronic Drum Set Features:

Tunable mesh heads provide a custom playing experience
Lightweight steel rack stand folds for storage
10 preset kits; 120 drum, cymbal, and percussion sounds
MIDI over USB for triggering virtual instruments in a DAW
8" single-zone snare (1x) and tom (3x) pads
10" crash cymbal, 10" ride, and 10" hi-hat with foot controller
Expressive kick controller included
Jam along to 30 backing tracks, or music on your own laptop/mobile device
Accessories: cables, power supply, drum key, and drumsticks