Alesis Harmony 54 54-key Portable Arranger Keyboard
54-key Keyboard with 300 Sounds, 300 Rhythms, 40 Demo Songs, Built-in Speakers, and Microphone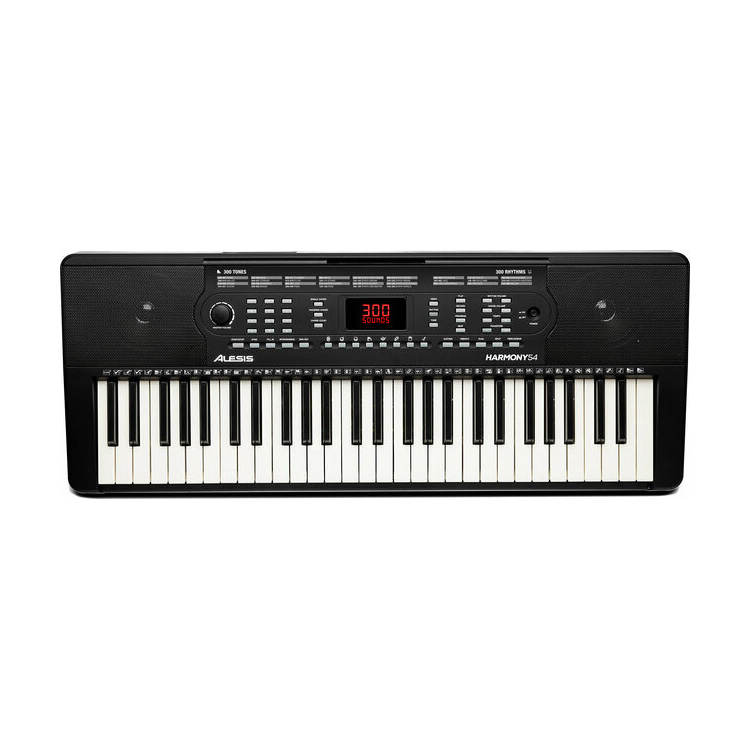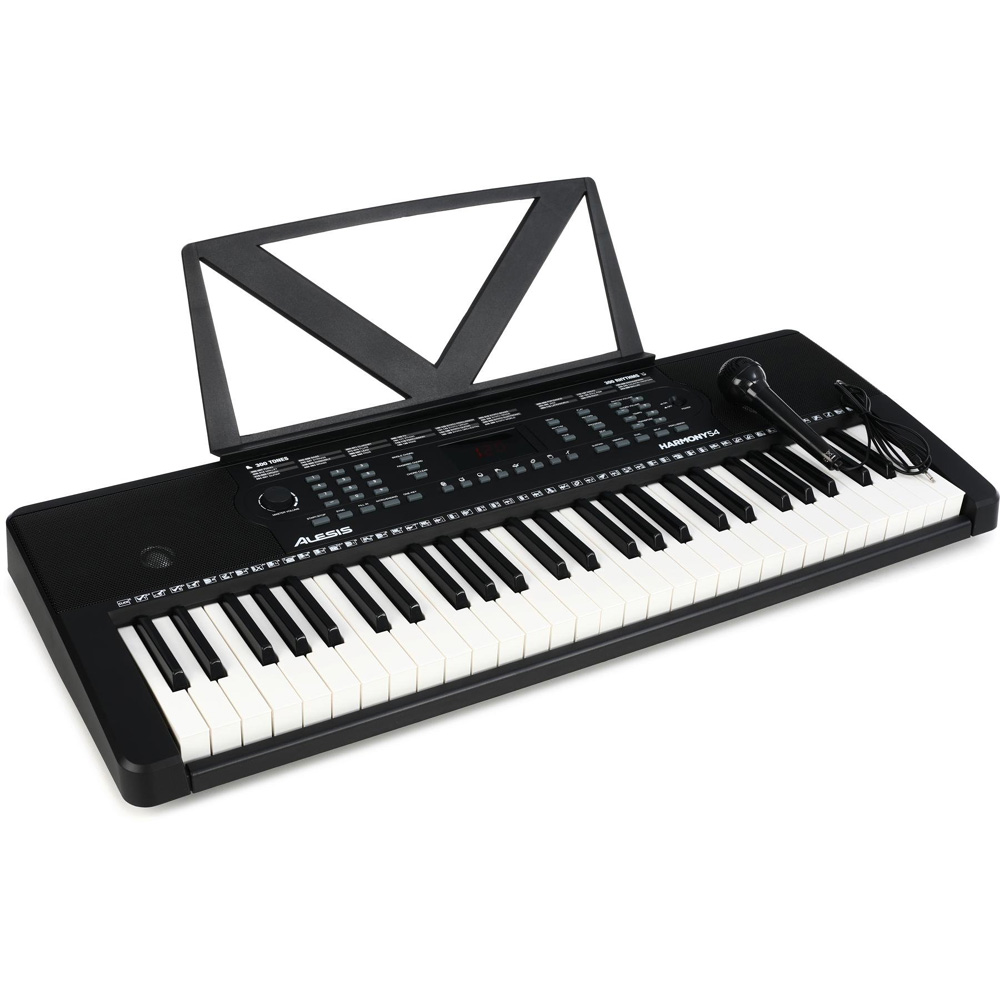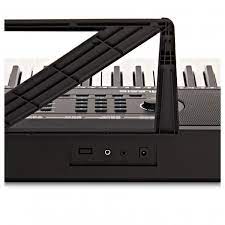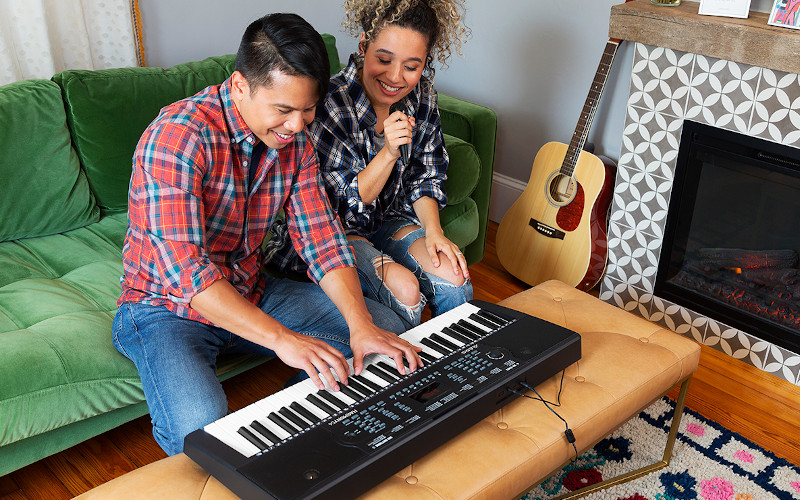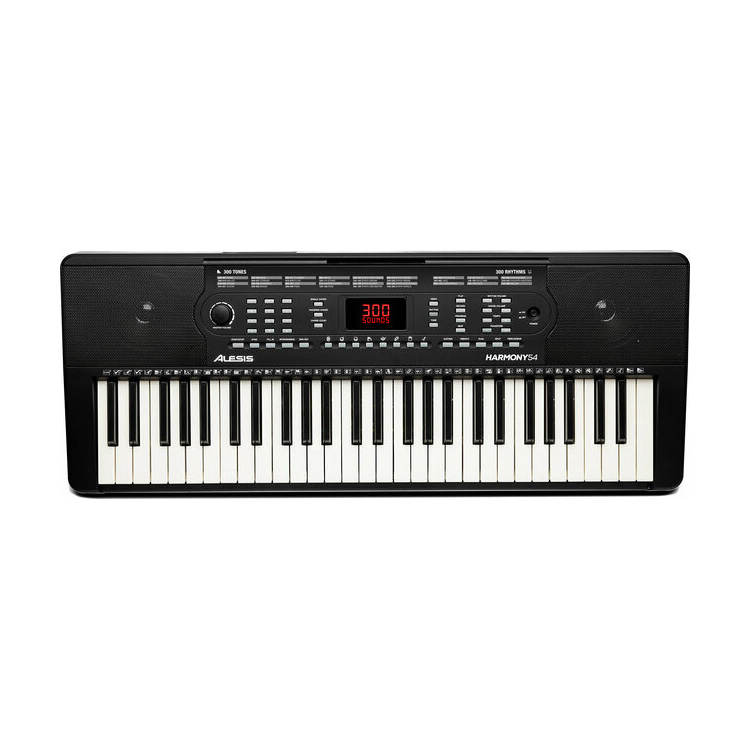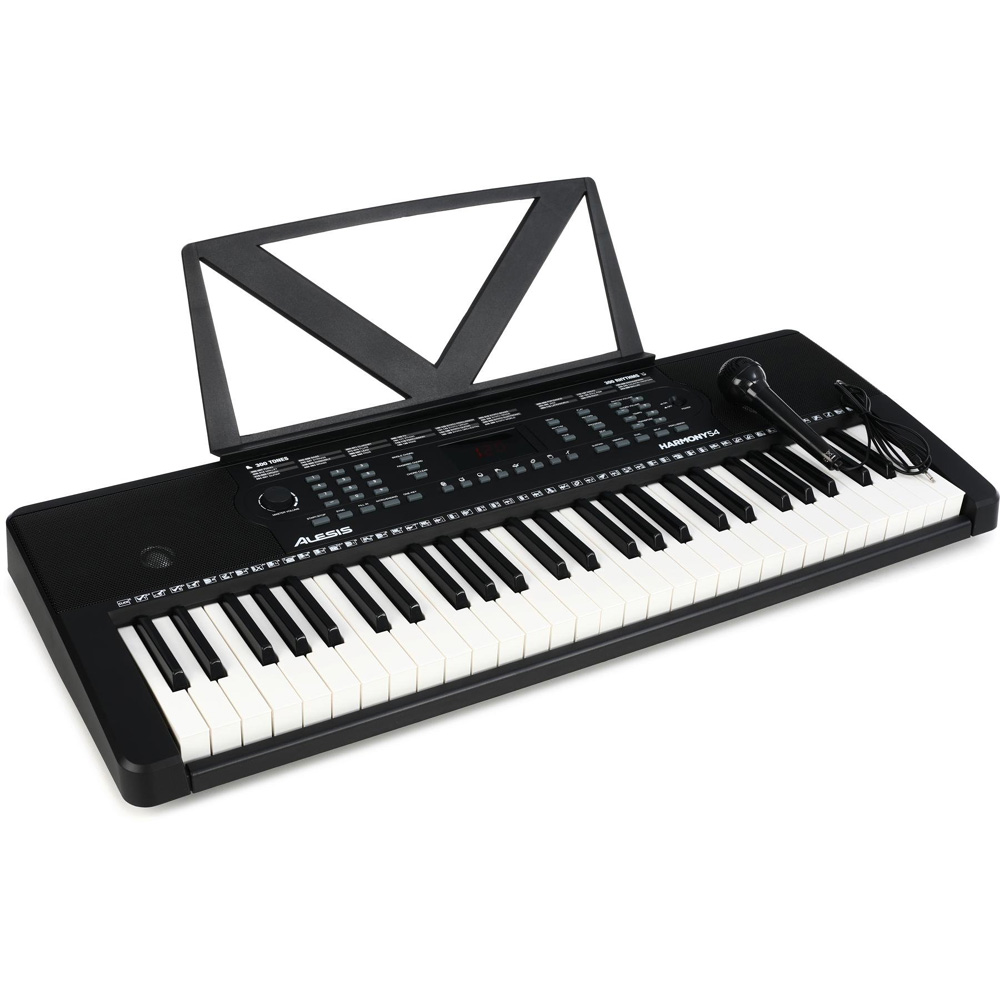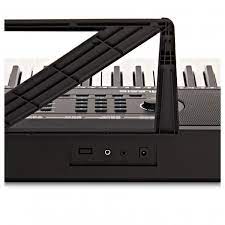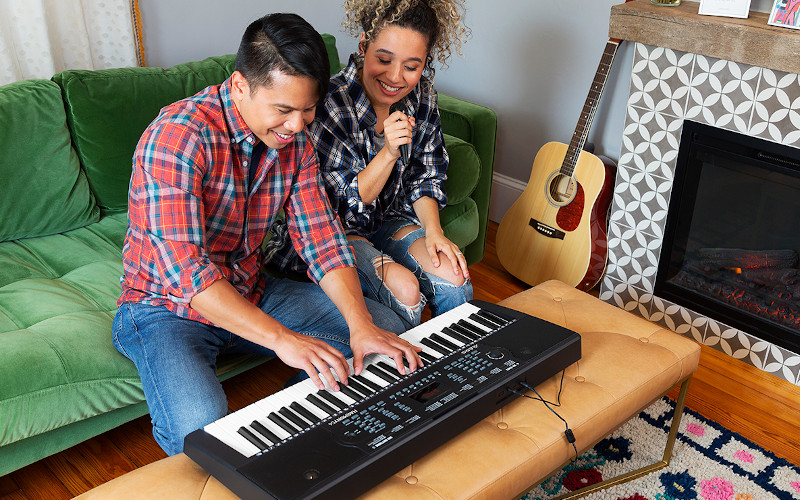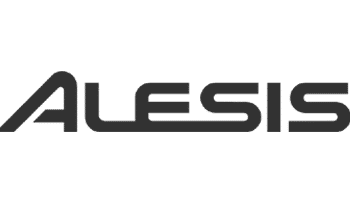 ---
$169
PRICE DROPPED FROM $200
---
---
---
Explore Hundreds of Sounds and Rhythms with Alesis
Packed to the gills with interesting sounds and features, the Alesis Harmony 54 is a great option for anyone who wants to learn to play piano. It's equipped with 54 full-size piano keys and has 300 sounds and 300 rhythms to play with. The Harmony 54 comes with built-in speakers and a microphone for belting out your favorite tunes. And for times when noise is a concern, the headphone jack mutes the speakers so you can practice in private. Alesis wants to help you grow as a player, so they threw in three months of Skoove Premium and two months of lessons from TakeLessons. The Alesis Harmony 54 makes it easy for players of all ages to learn how to play piano.
Packed with impressive sounds and features
When we tested the Alesis Harmony 54 at Sweetwater, we were nothing but impressed. Specifically, our team of testers couldn't get enough of the pre-loaded sounds, rhythms, and songs it puts at your fingertips. There are a total of 300 sounds that encompass every corner of music from piano to percussion. It also features 300 rhythms to play along with. From Waltz to Western, the Alesis Harmony 54 is ready to play along to any mood!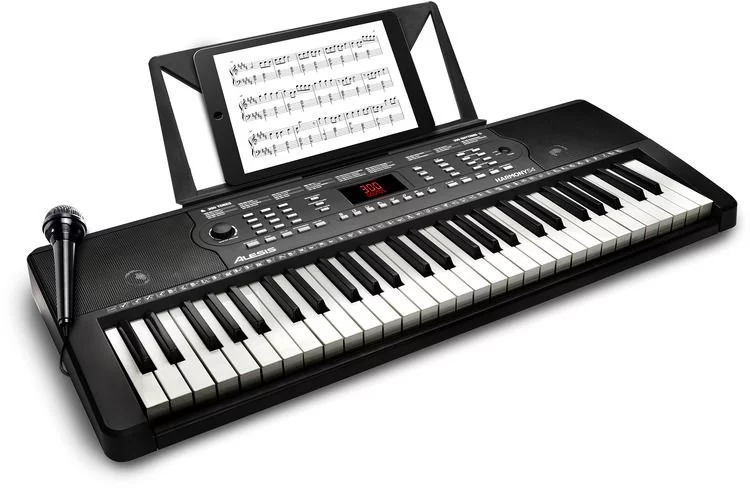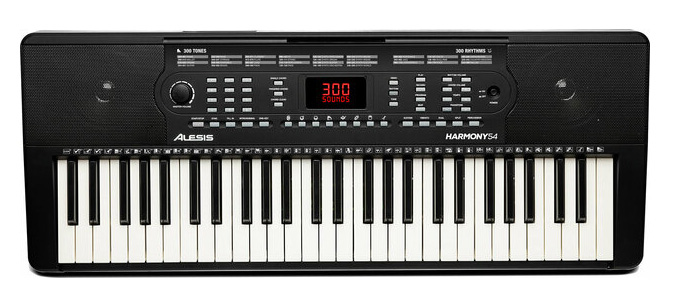 Includes three months of Skoove Premium
For beginning players, the Harmony 54 includes three months of Skoove Premium, a browser-based, interactive piano instructional site that features in-depth online courses that not only meet your learning needs based on experience but also give you personal feedback as you develop. A large catalog is at your fingertips, featuring everything from current chart hits to classical music. There are even experienced musicians on hand to provide one-on-one support and answer questions you may have as you learn. In addition, new lessons are added each month, allowing you to branch out as you grow your skills.
Also includes two months of classes from TakeLessons
In addition to three months of Skoove Premium, the Alesis Harmony 54 comes with two months of free live video lessons from TakeLessons. You'll learn fast with live classes and expert human teachers. Raise your hand, ask questions, and interact with your teachers and other class members. Learning music has never been so much fun! Take as many classes as you want during your two free months — each month, there are hundreds of to pick from.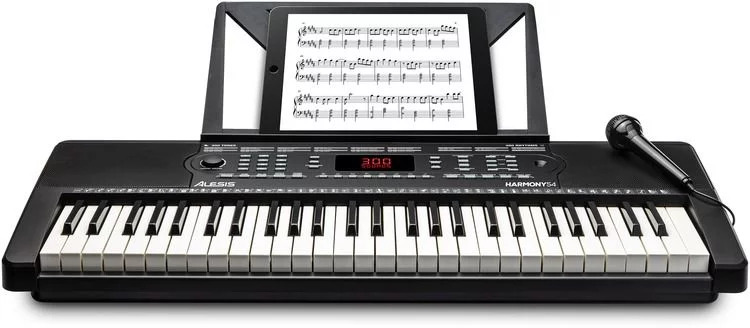 Piano style keys lend a realistic playing feel
300 sounds and 300 rhythms give you plenty of sonic textures to explore
40 demo songs give you built-in accompaniment
One-Key feature plays an entire demo song with a single touch
Includes a microphone for singing along to songs
1/8-inch headphone jack mutes the speakers for quiet practice
Music rest holds sheet music or tablets
Skoove Premium and TakeLessons help you get started with piano practice