Alesis Prestige Artist 88-Key Digital Piano with Graded Hammer-Action Keys
88-key Digital Piano with Hammer-action Keyboard, 30 Voices, 256-voice Polyphony, Arpeggiator, Lesson Mode, Recording, Metronome, and Sustain Pedal.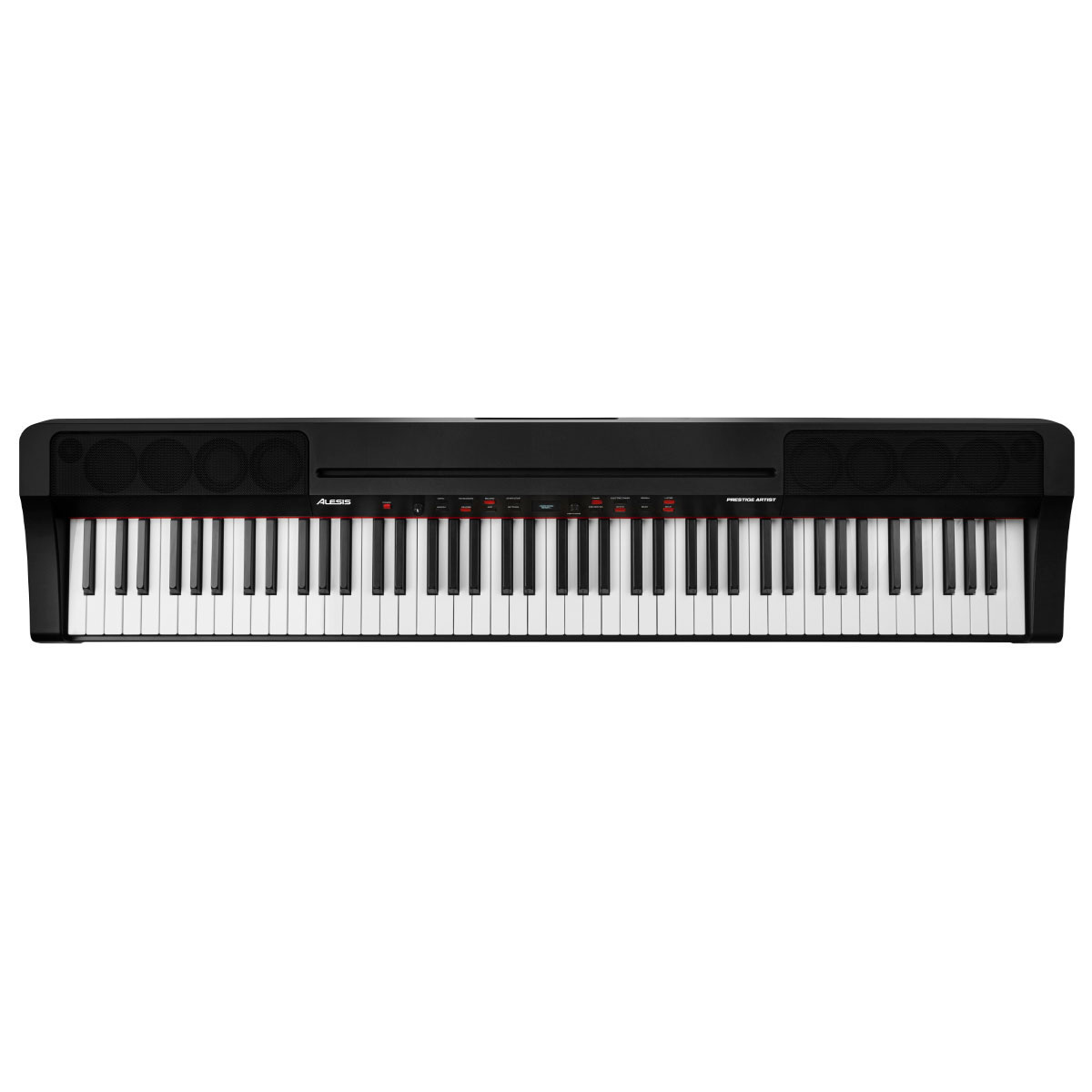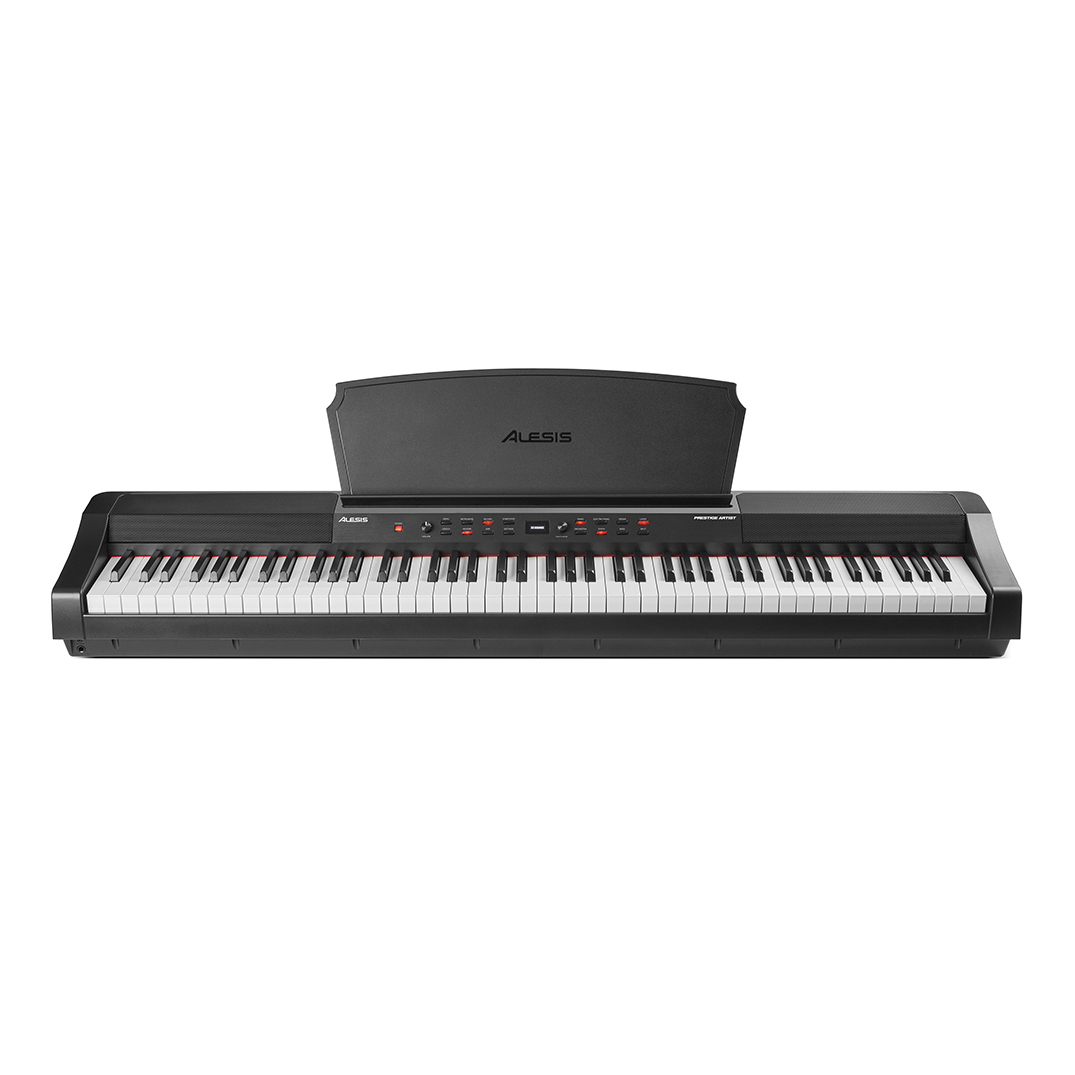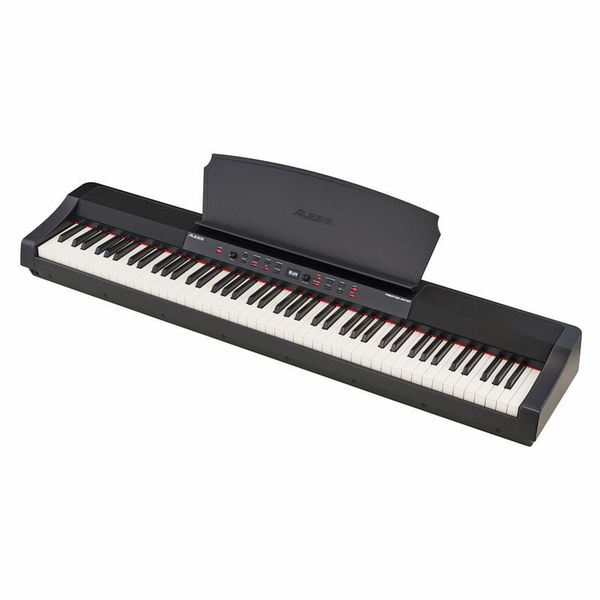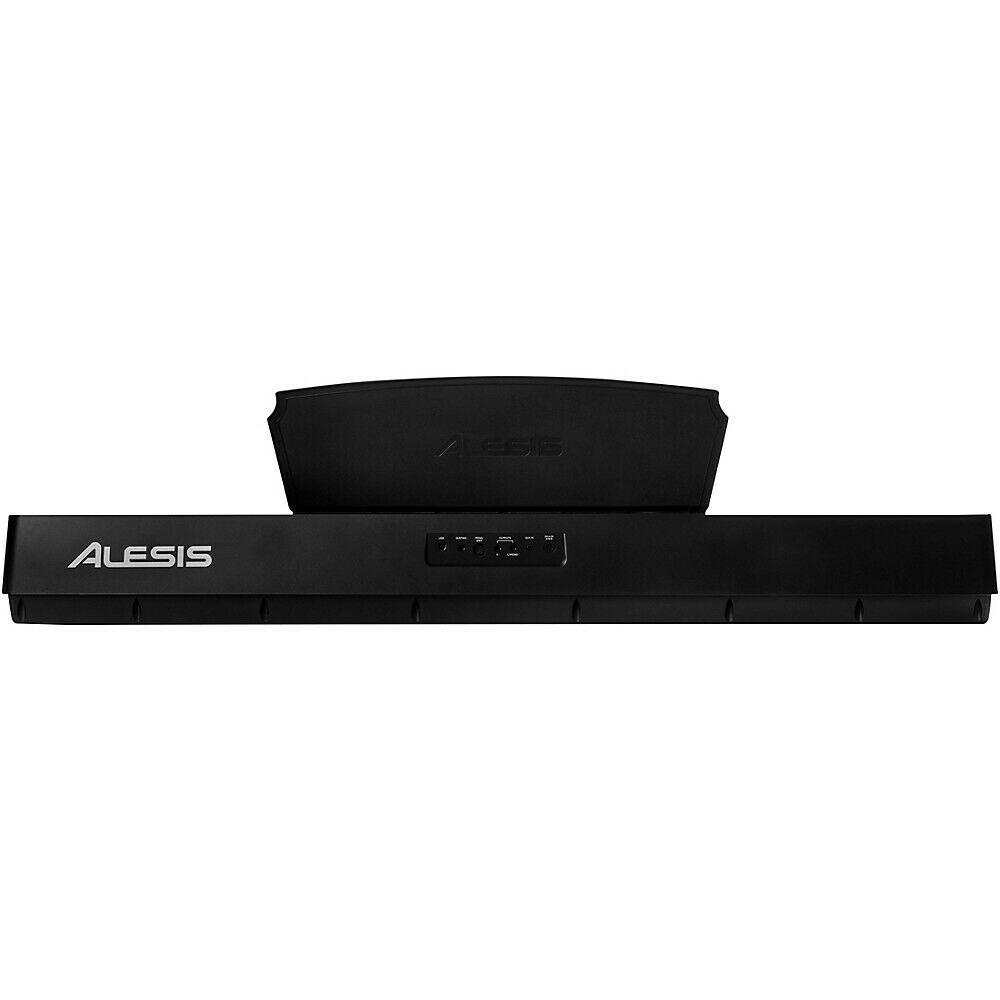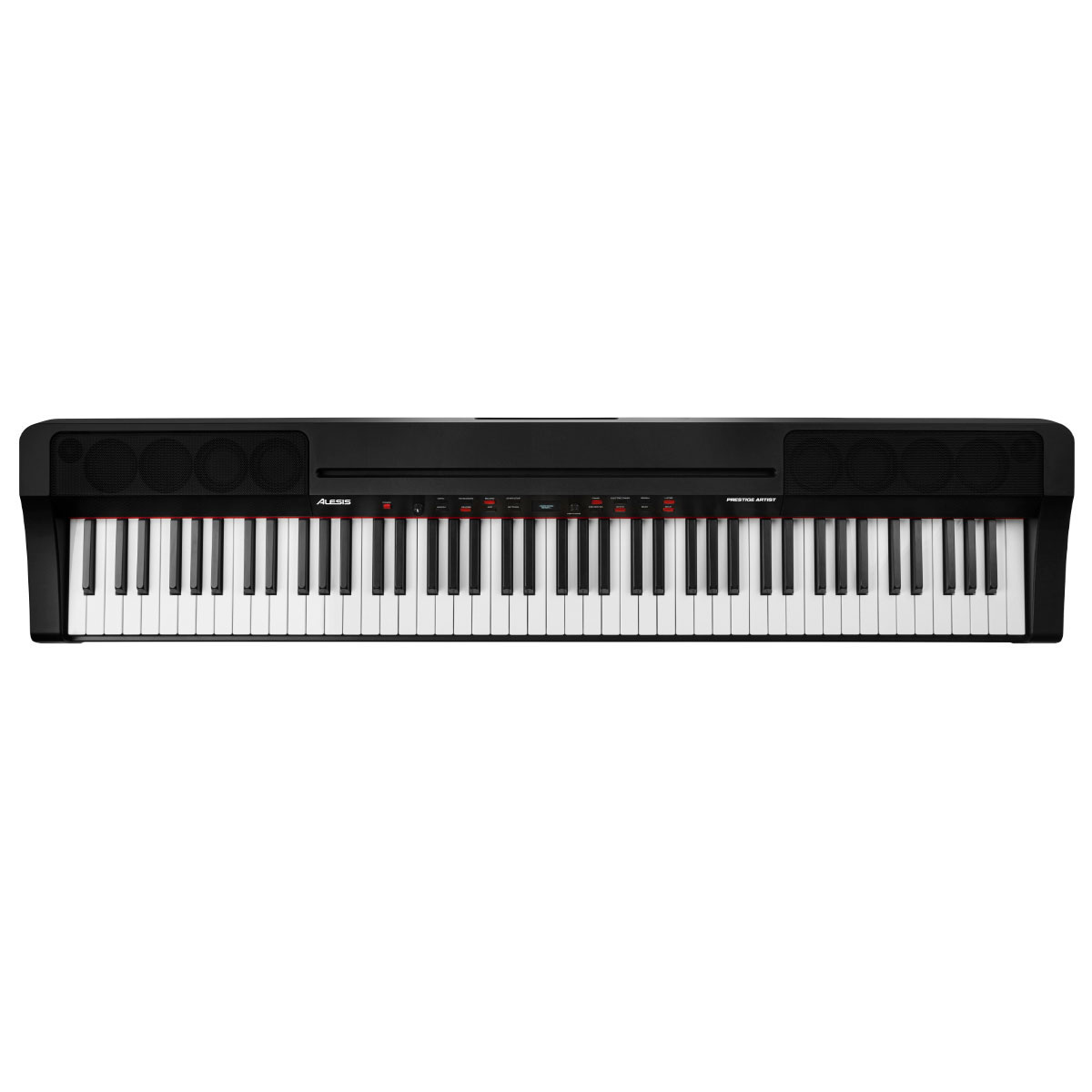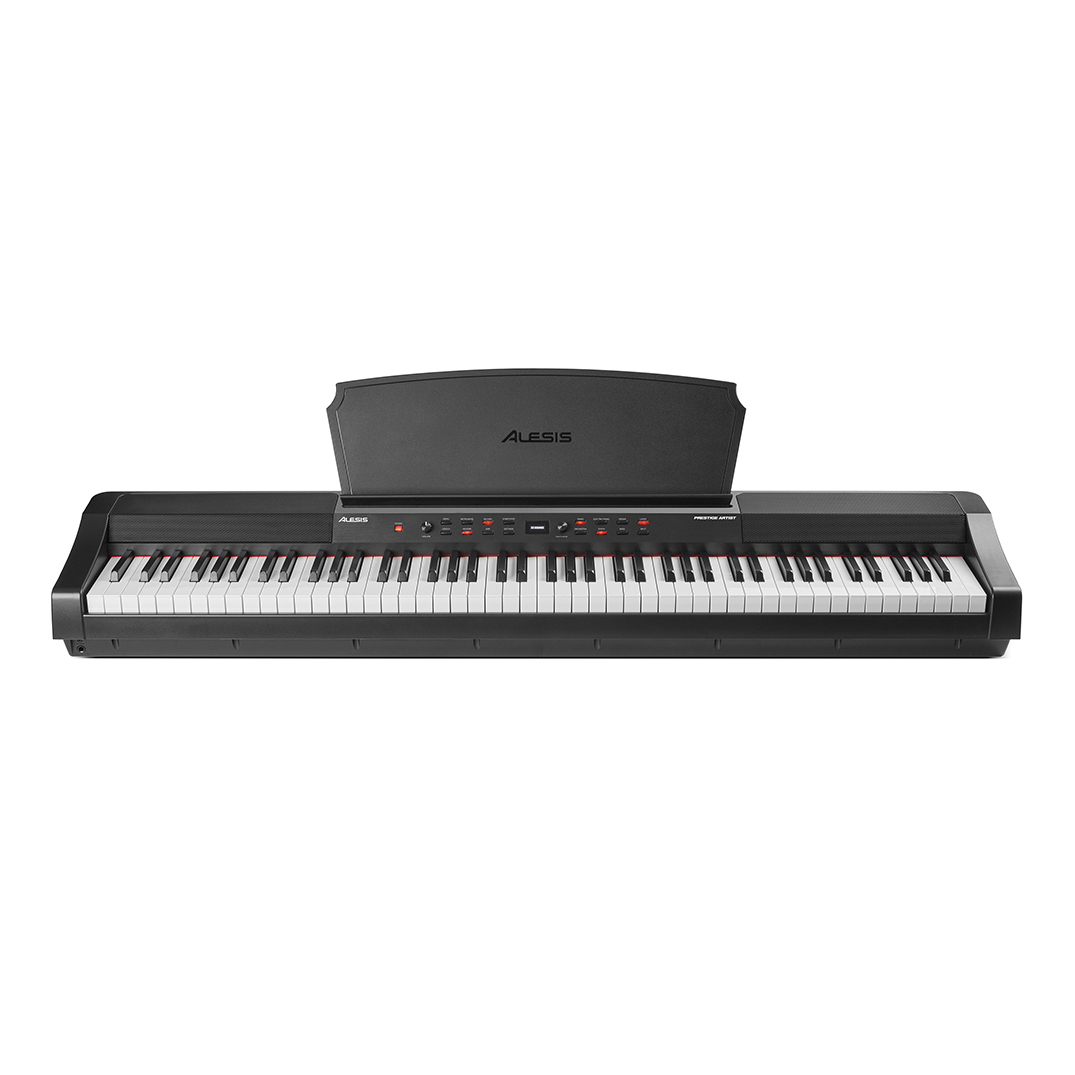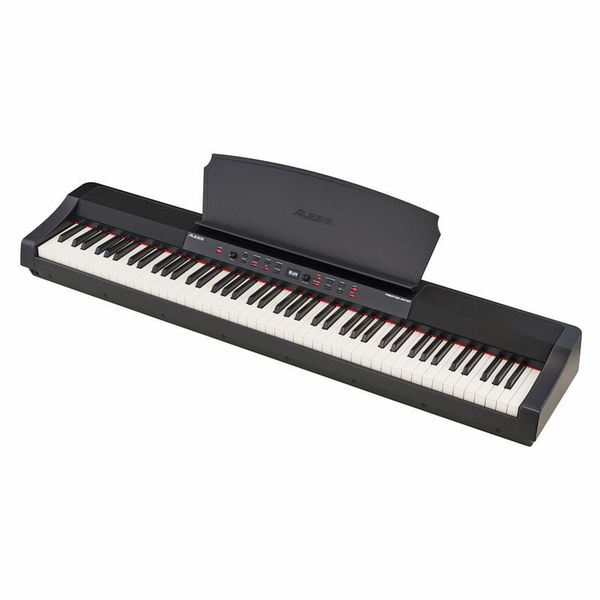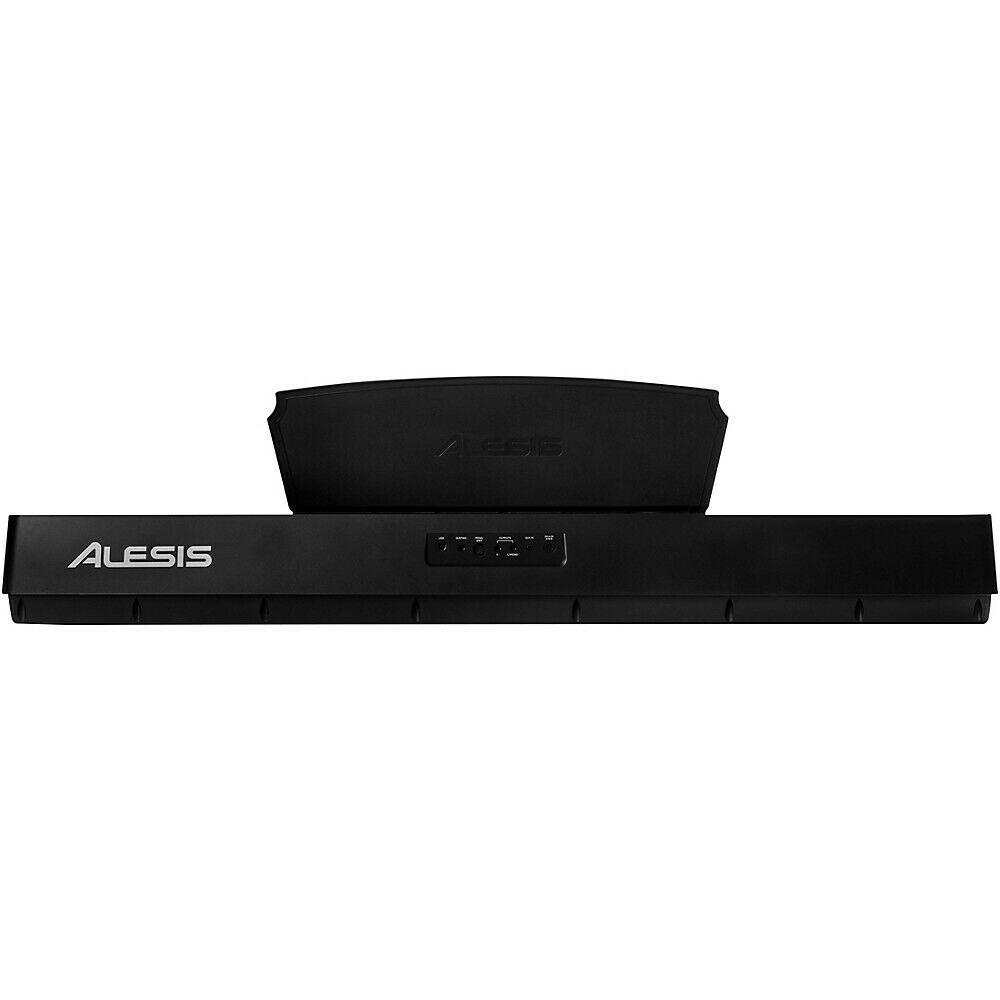 Pro-level Digital Piano for Rehearsal and Live Performances
Whether you're a fledgling performer or a seasoned veteran, the Alesis Prestige Artist 88-key Digital Piano is a fantastic tool for both the practice room and the concert stage. Beginners and anyone looking to brush up on their playing chops are sure to benefit from the Prestige Artist's powerful learning features, with a Lesson Mode giving teachers and students simultaneous access to the keys and a Recording Mode for tracking and listening back to the nuances of your playing. After you've honed your skills, the Prestige Artist's 30 voices and 256-voice polyphony make great companions on the concert stage, made even better by Layer and Split Modes to combine and separate voices, respectively. A phenomenal arpeggiator adds hefty flavor to your own arrangements with all of your settings clearly on display via the OLED screen. Sweetwater keyboardists love that the Prestige Artist also comes with a sustain pedal and a handy music rest, two required accessories for pianists of all skill levels.
Powerful tools to take you from beginner to master pianist
The Prestige Artist boasts plenty of onboard features to take your playing from "Chopsticks" to Chopin in the blink of an eye. With Lesson Mode engaged, the Prestige Artist splits all 88 of its keys into two identical zones, making it easy for students and teachers to watch each other and play together without needing to take turns at the helm. Once you've mastered your lessons and pieces, Record Mode comes into play, recording your performance and playing it back through the Prestige Artist's onboard speakers with crystal-clear detail. Perhaps best of all is the Prestige Artist's metronome, an invaluable tool when learning the ropes of your instrument and nailing critical aspects like rhythm and timing.
Everything needed for stellar live performances
Once you're ready to hit the stage, the Prestige Artist has you covered with everything needed to dazzle and delight audiences. There are 30 unique voices that cover a wide array of keyboard instruments for many different play styles, with Layer Mode to combine any two voices in unison and Split Mode to play them separately. There's even a high-quality reverb onboard the Prestige Artist, with five different types to find the perfect amount of wash for your playing. And thanks to its 256-voice polyphony, you'll never run out of notes for even the most technically demanding of piano pieces.
88-key digital piano that's great for learning and performing alike
Premium hammer-action keyboard with adjustable touch response provides a lifelike playing experience
Keyboard can be divided into 2 zones with the same pitch and voice, making it ideal for lessons
30 onboard voices can be split or layered to add spice to your performance
256-voice polyphony ensures there's always room for more notes
Onboard reverb adds depth and dynamism to your playing
Top-quality arpeggiator adds additional flavor to your arrangements
Great-sounding integrated speakers
Built-in metronome for developing rhythm and timing
Record Mode enables you to record and play back your performance
OLED screen clearly displays all of your settings
Headphone output mutes the internal speakers for private practice
Includes sustain pedal, music rest, and power adapter