Warm Audio WA-14 Large-diaphragm Condenser Microphone
Large-diaphragm Condenser Microphone with 3 Switchable Polar Patterns and 10dB/20dB Pad - Black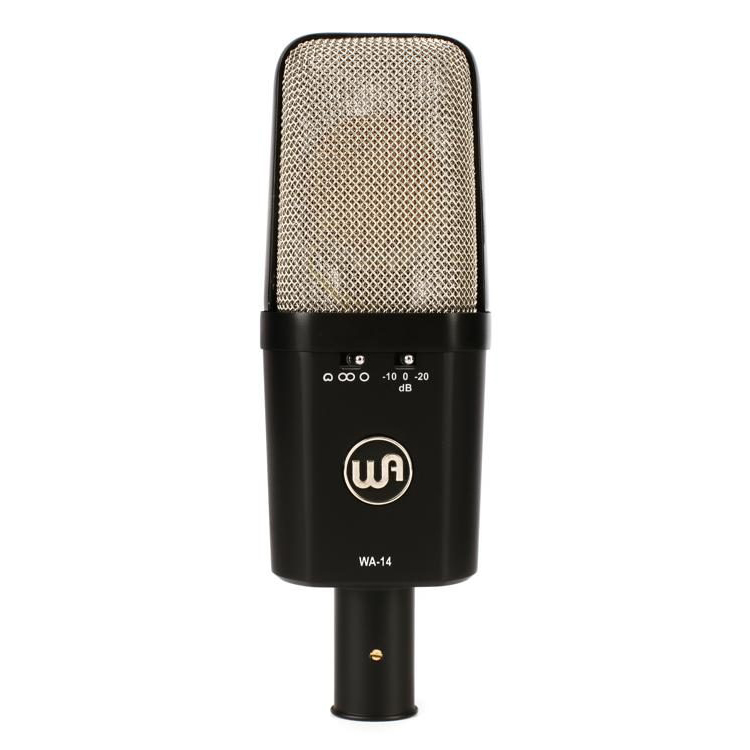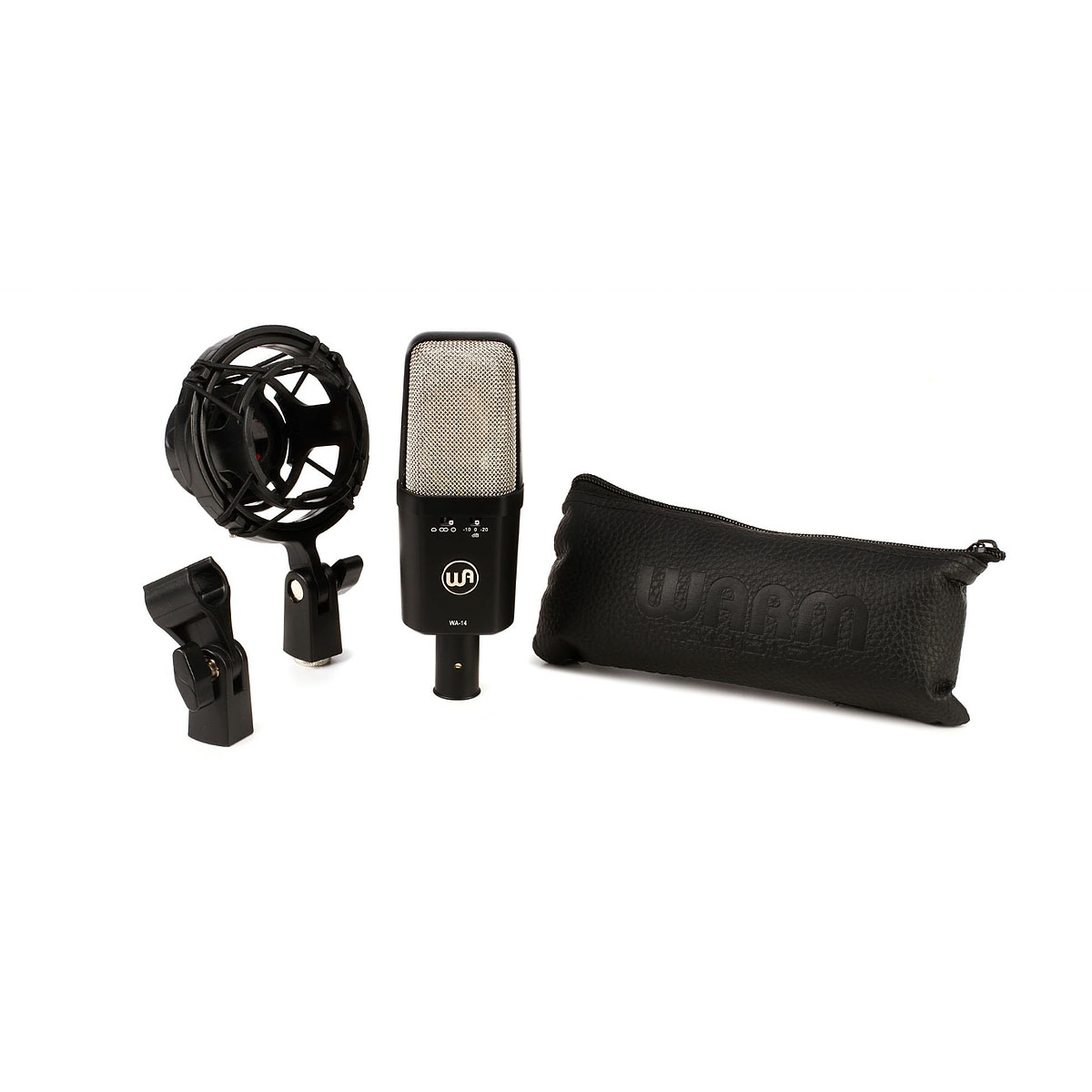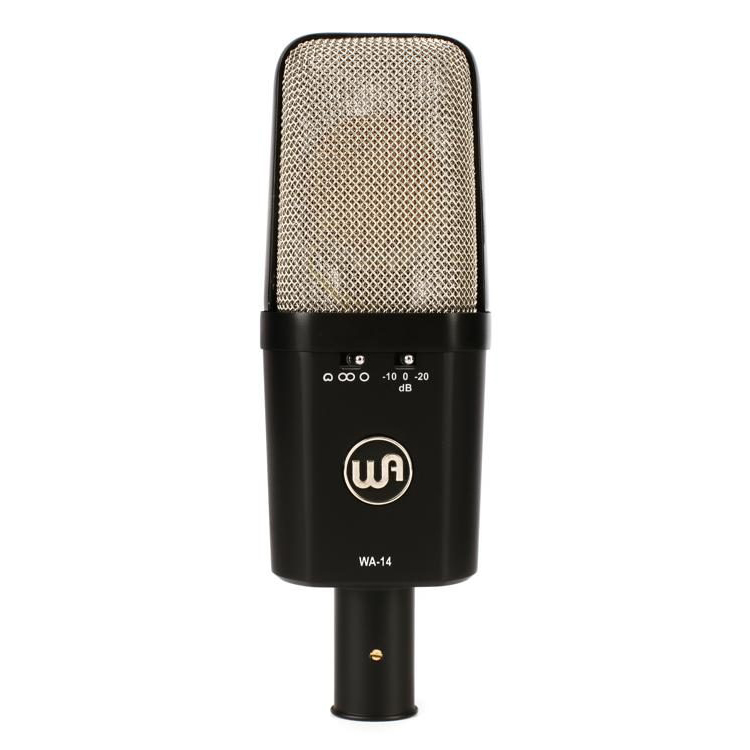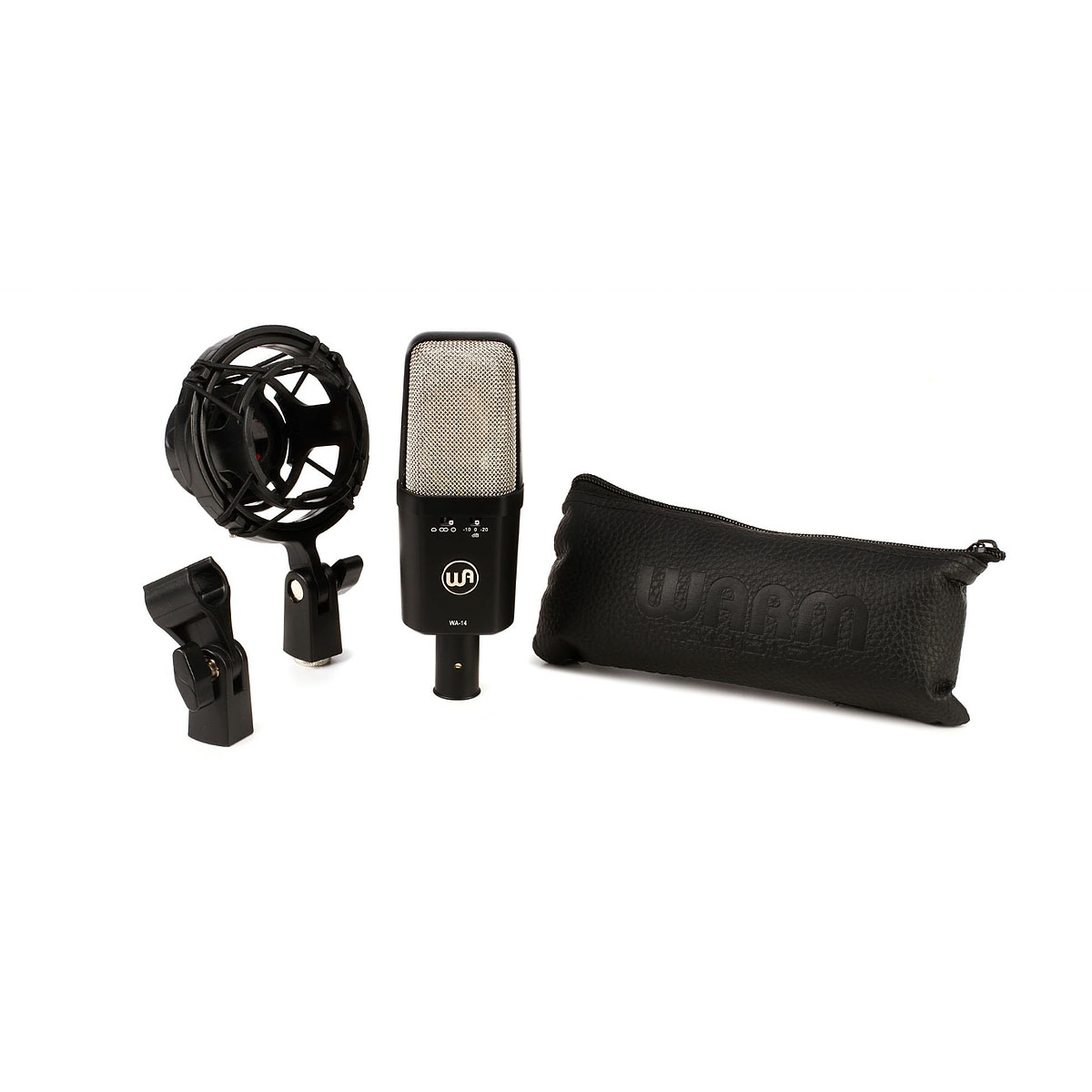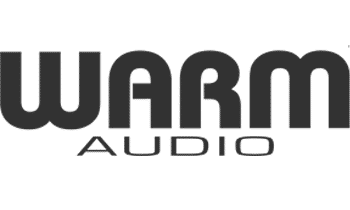 ---
$499
PRICE DROPPED FROM $779
---
---
---
Another Modern Classic Mic From Warm
Their acclaimed compressors and preamps have famously upset the pro audio price/performance ratio. When Warm Audio turned their attention to microphones, they set high targets: the most iconic large-diaphragm FET condenser mics in history. Behold the WA-14. It's based on a studio classic. Flash back to any top recording facility in the late 1970s. You'll see its venerable progenitor everywhere. On pianos, acoustic guitars, overheads, vocals, brass, percussion. Warm Audio closely followed this timeless design when they engineered their own LK-12-B-60V Lens Kondensator for the WA-14. Stellar performance, top-shelf parts, and amazing value: that's the Warm formula and the WA-14 nails it again.
What can the WA-14 do for you?
Every studio needs at least one pair of high-quality large-diaphragm condenser mics, and the Warm Audio WA-14 is designed after a legendary one. You can use the WA-14 on anything — with world-class results. It makes vocals shimmer. It makes pianos sit gorgeous in the track. It's a must-have for acoustic guitars. It's also an ideal choice for vibraphone, marimba, strings, and woodwinds. Its three polar patterns — cardioid, omni, and figure-8 — further increase the WA-14's impressive versatility, letting you experiment with stereo capture techniques such as Spaced Pair (A/B), X-Y (including Blumlein), ORTF array, and Mid-Side (MS). With this mic, you can do no wrong.
Quality components make the Warm difference
Warm Audio doesn't cut corners on components, but they do order parts and build in quantity, which keeps costs down and delivers amazing value. The WA-14 is built with premium components such as the LK-12-B-60V Lens Kondensator (a high-quality reproduction of the coveted vintage CK12 capsule) and a genuine USA-made Cinemag output transformer. It features an all-discrete signal path with tantalum, polystyrene, and WIMA capacitors. Premium parts and meticulous design deliver a superior-sounding microphone — one that doesn't cost a fortune. Give the WA-14 an audition in your studio: you will hear what we're talking about.
Large diaphragm condenser microphone with classic circuit topology
Cardioid, figure-8 and omnidirectional polar patterns
LK-12-B-60V Lens Kondensator CK12 capsule
Custom CineMag USA transformer
all-discrete signal path with tantalum, polystyrene, and WIMA capacitors
Frequency range: 20Hz-20kHz
10dB/20dB switchable output pad
Impedance: 150 ohms
Requires 48V phantom power
Includes shockmount