Stagg SUW 12L
Easy to use, clear and natural-sounding wireless system providing up to 6 hours of usage time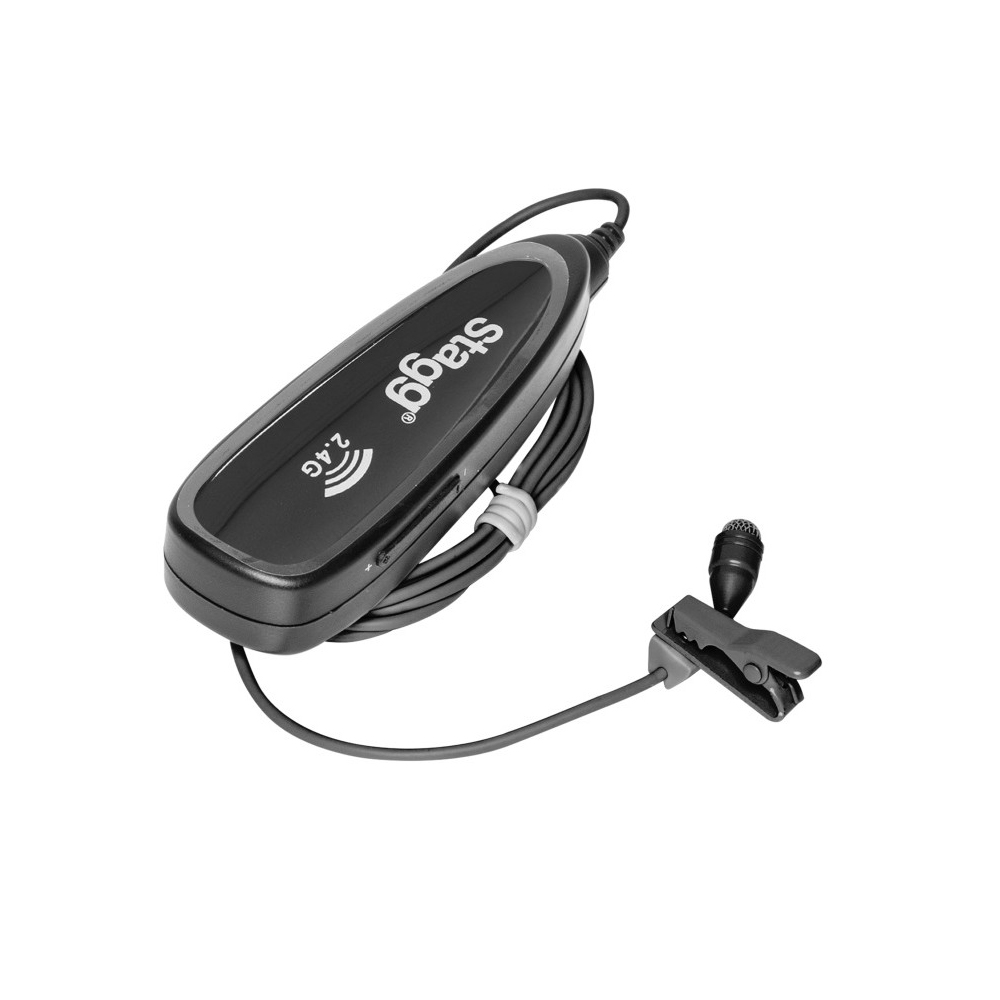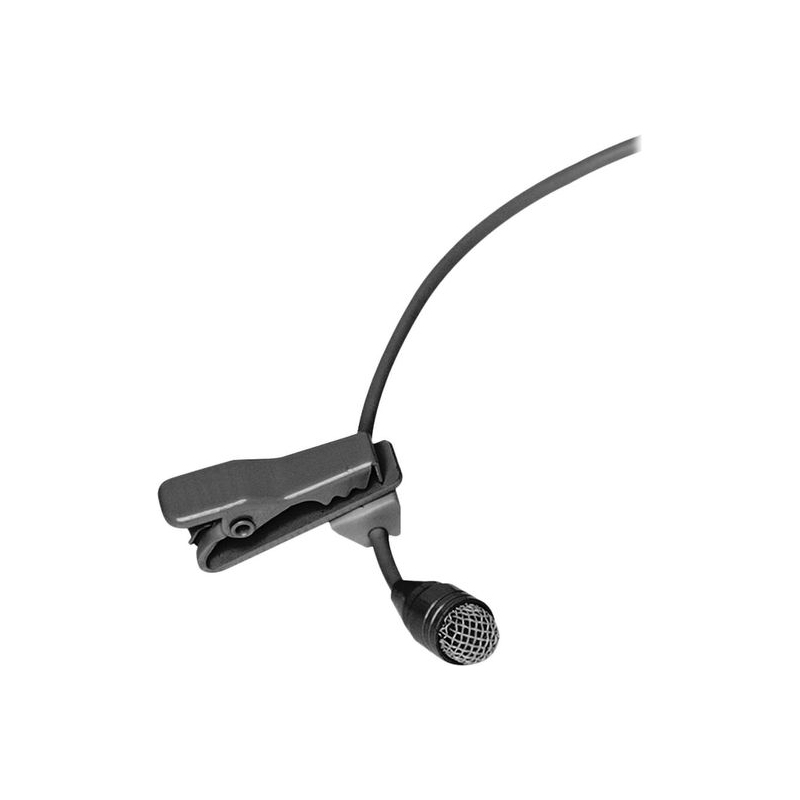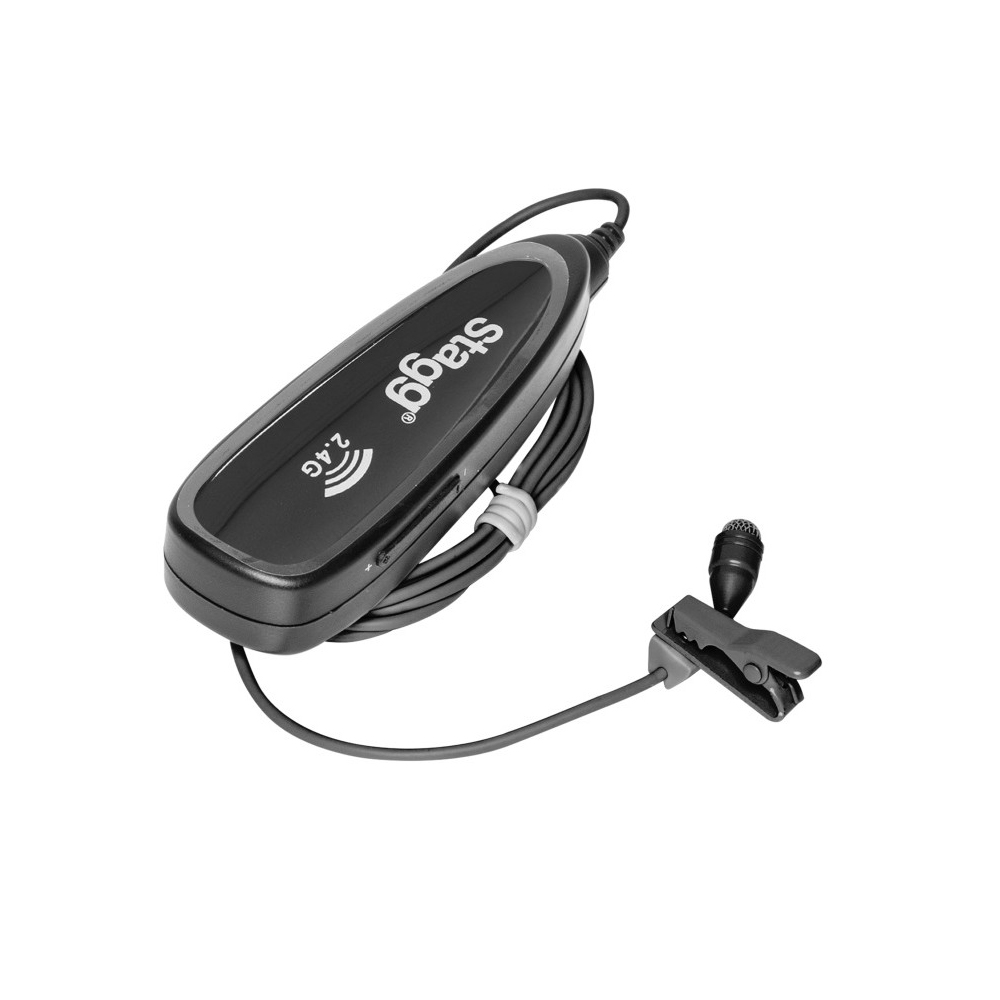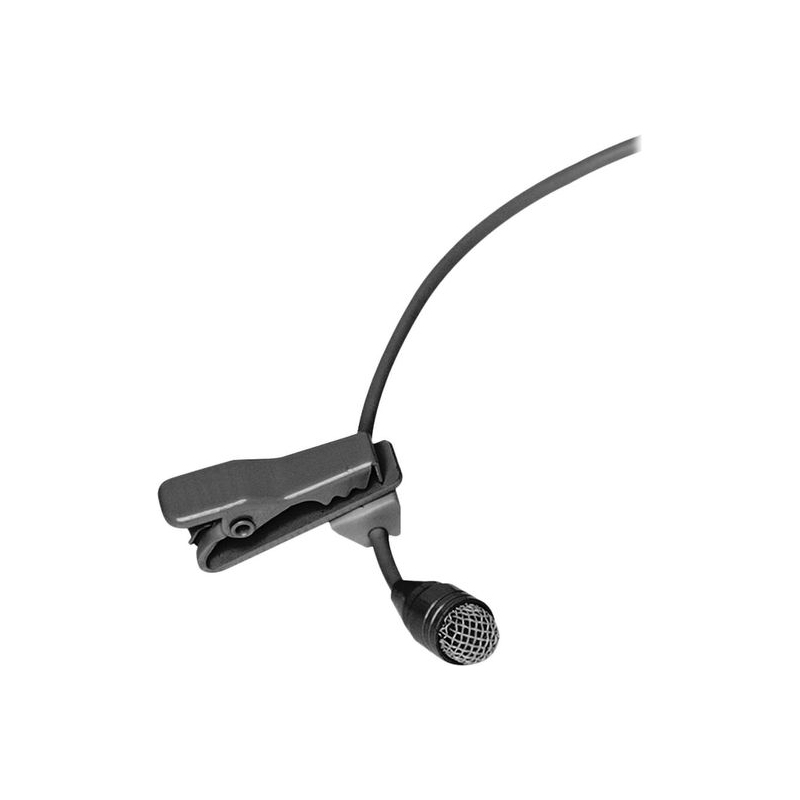 Wireless Lavalier Microphone Set
It offers a surprisingly high level of audio quality, with crisp and detailed, highly intelligible sound and very low ambient noise. Automatic frequency scanning and the ability to use up to four systems at once makes it very user-friendly. Furthermore, the ultra compact transmitter is very unobtrusive, unlike a bulky beltpack. Finally, the ultra compact receiver will plug directly into a mixer or recording device, making this a great option for AV applications as well as live situations.
Condenser Microphone
It is a brilliant system for the price, with unrivalled versatility to span a wide range of applications.
Transmitter and Receiver
Wireless lavalier microphone set with exceptionally compact pocket transmitter.
Frequency range: 2.4 GHZ
Frequency response: 20 Hz
20 KHz (+- 3 dB)
Output impedance: 2200 ohms
Pairing method: Automatic
Microphone type: Condenser
Microphone directivity: Unidirectional
Microphone diameter: 9.7 x 5.2 mm (0.4 x 0.2")
Microphone sensitivity: - 47 dB (+- 2dB)
Signal to noise ration: > 63 dB
Power supply: Rechargeable lithium battery
Power consumption: < 70 mA at 0 dBm
Operating voltage: 2.0 - 10 V DC
Operational distance: 25 metres (82 feet)
Operational time: Up to 6 hours
Included: 6.35 mm (1/4") audio adapter plug, microphone clamp, windscreens and double charger cord