IK iRig Mic Lav mobile phone bundle
The chainable mobile lavalier with built-in monitoring capability for all mobile devices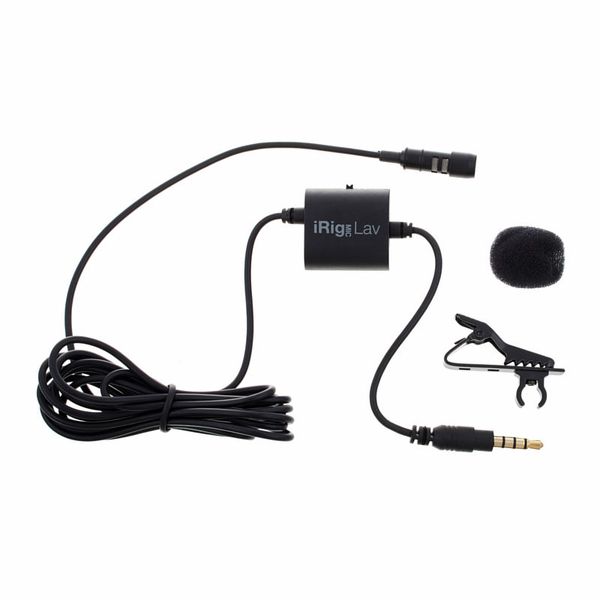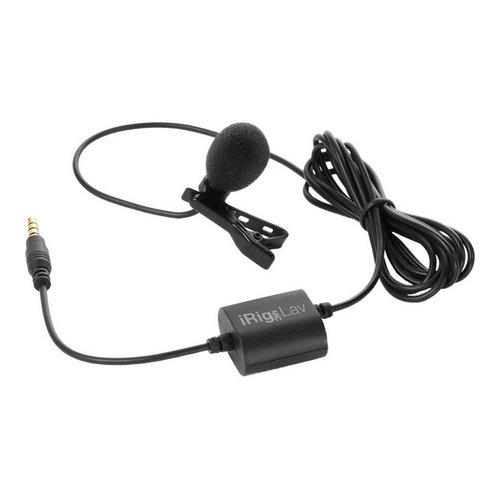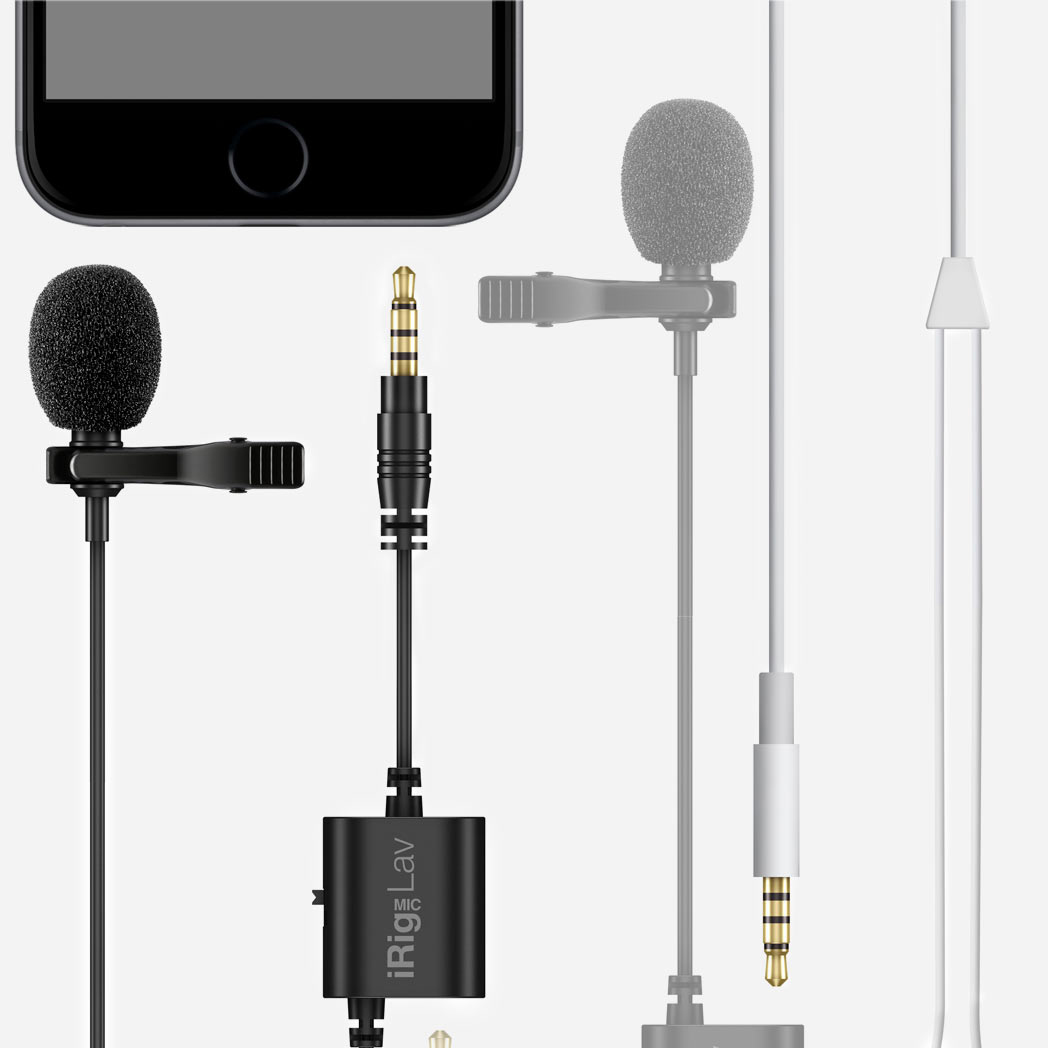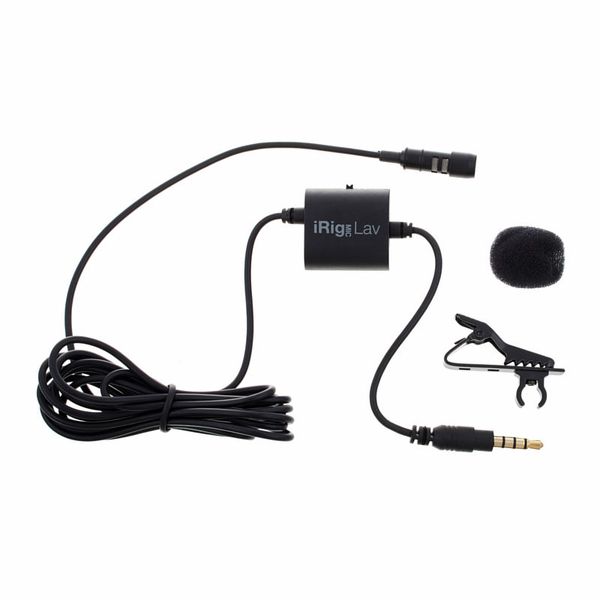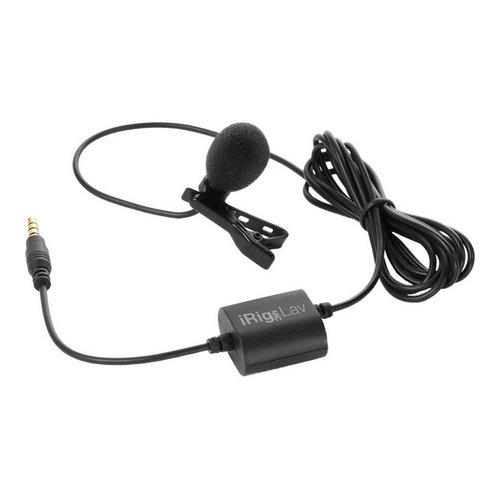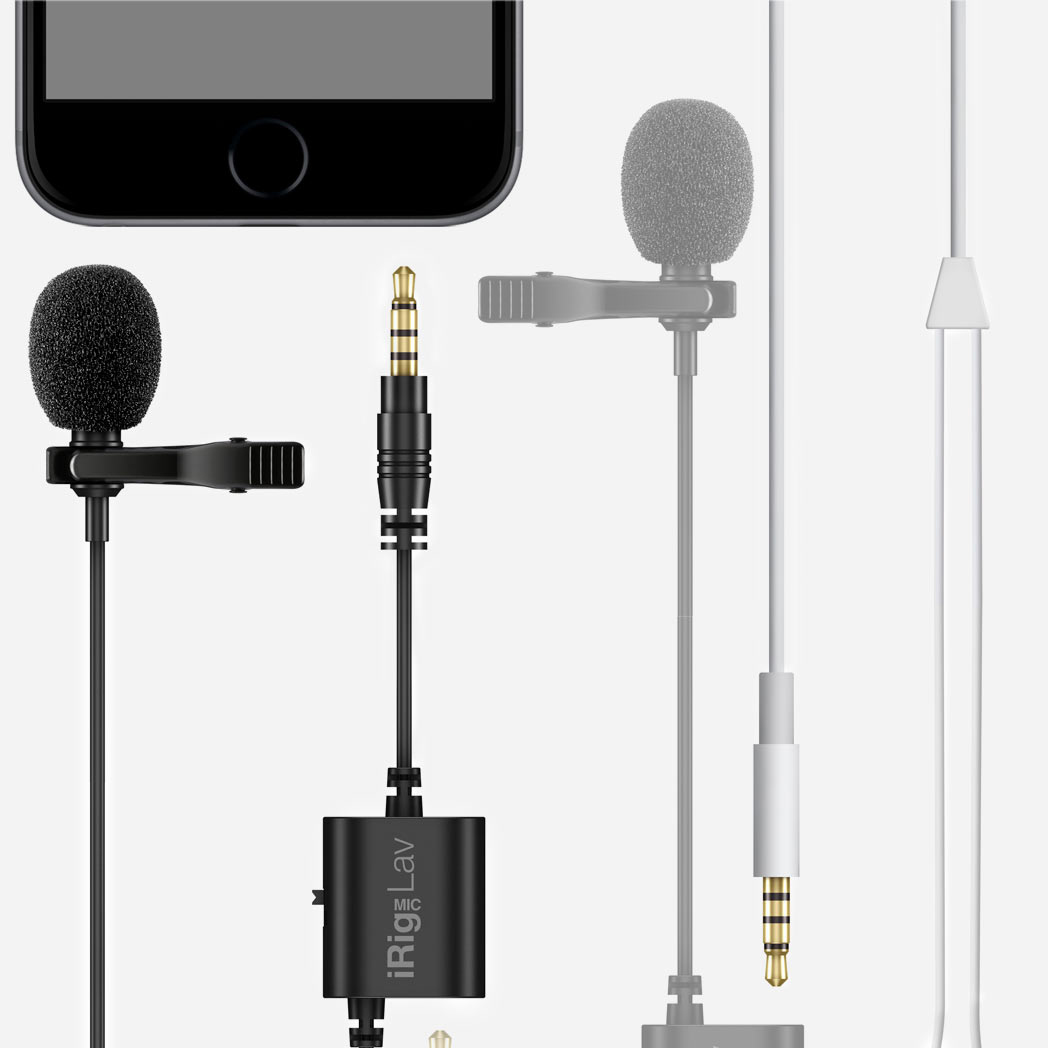 A complete solution for live mobile recording
You're a visionary videographer, an intrepid journalist, a dedicated podcaster. And when you're out in the field, you want to be able to record high-quality audio for your projects with the hands-free convenience of a lavalier microphone, and you want to do it without breaking the bank.rnrnThat's where iRig Mic Lav comes in, it's an ultra-affordable and compact professional-quality mobile lavalier microphone for iPhone, iPad, iPod touch and Android.
Portable performance
iRig Mic Lav gives you the power to record great sounding audio anytime and anywhere. Designed to meet the exacting demands of broadcast professionals, its omnidirectional condenser capsule lets you capture a 30Hz - 16kHz frequency range of crystal-clear audio from all directions. It comes with a foam pop filter to eliminate vocal plosives, wind noises and other unwanted sounds. And like all good lavalier microphones, it comes with a durable mounting clip that you can easy mount on a t-shirt, lapel or other material for dependable and secure hands-free recording. Just clip it on, and you'll be ready to go.
Chainable power
There's a saying that goes something like, "two heads are better than one."
The same can be said for microphones — when you're out in the field, sometimes you need to record more than one person.

iRig Mic Lav lets you chain and record with up to two iRig Mic Lav's on the same device thanks to the same dual-purpose 1/8" TRRS port used for headphone monitoring.

Simply set the toggle switch to "input," and then plug a second iRig Mic Lav in to record with two microphones.

To monitor a dual iRig Mic Lav setup, you just need to set the switch on the second iRig Mic Lav's jack to "monitor," and then you'll be able to plug in your headphones.
Professional mobile lavalier microphone for all devices
High-quality omnidirectional condenser capsule
Includes foam pop shield and durable mounting clip
1/8" TRRS jack connects to iPhone, iPad, iPod touch, Android
Combo 1/8" TRRS port can be used for headphone monitoring/line out to powered speaker
Combo 1/8" TRRS port can be used for chaining up to two iRig Mic Lavs to the same device
Compatible with any audio app that accepts audio from headset input
Comes with a suite of powerful recording apps
150cm/66" cable