Blackstar FLY 3 Acoustic - 3-watt 1x3INCH Combo Amp
3-watt, Solid-state, 1x3" Battery-powered Acoustic Amplifier with Shape Select, Bass and Treble Controls, Echo Effect, MP3/Line Input, and Headphone/Speaker-emulated Output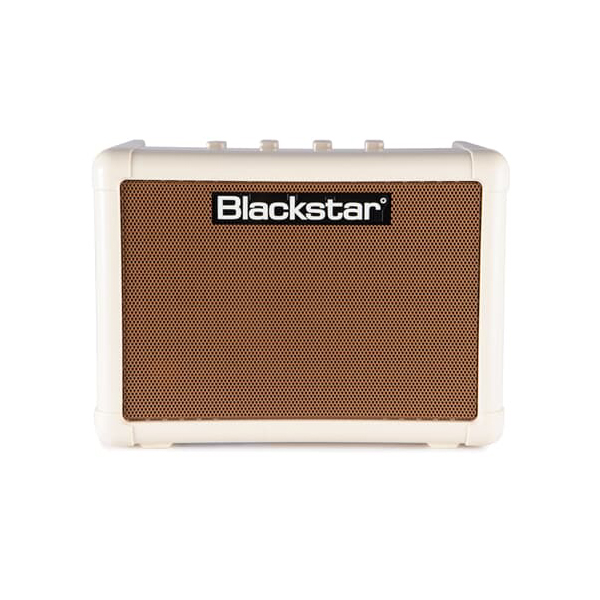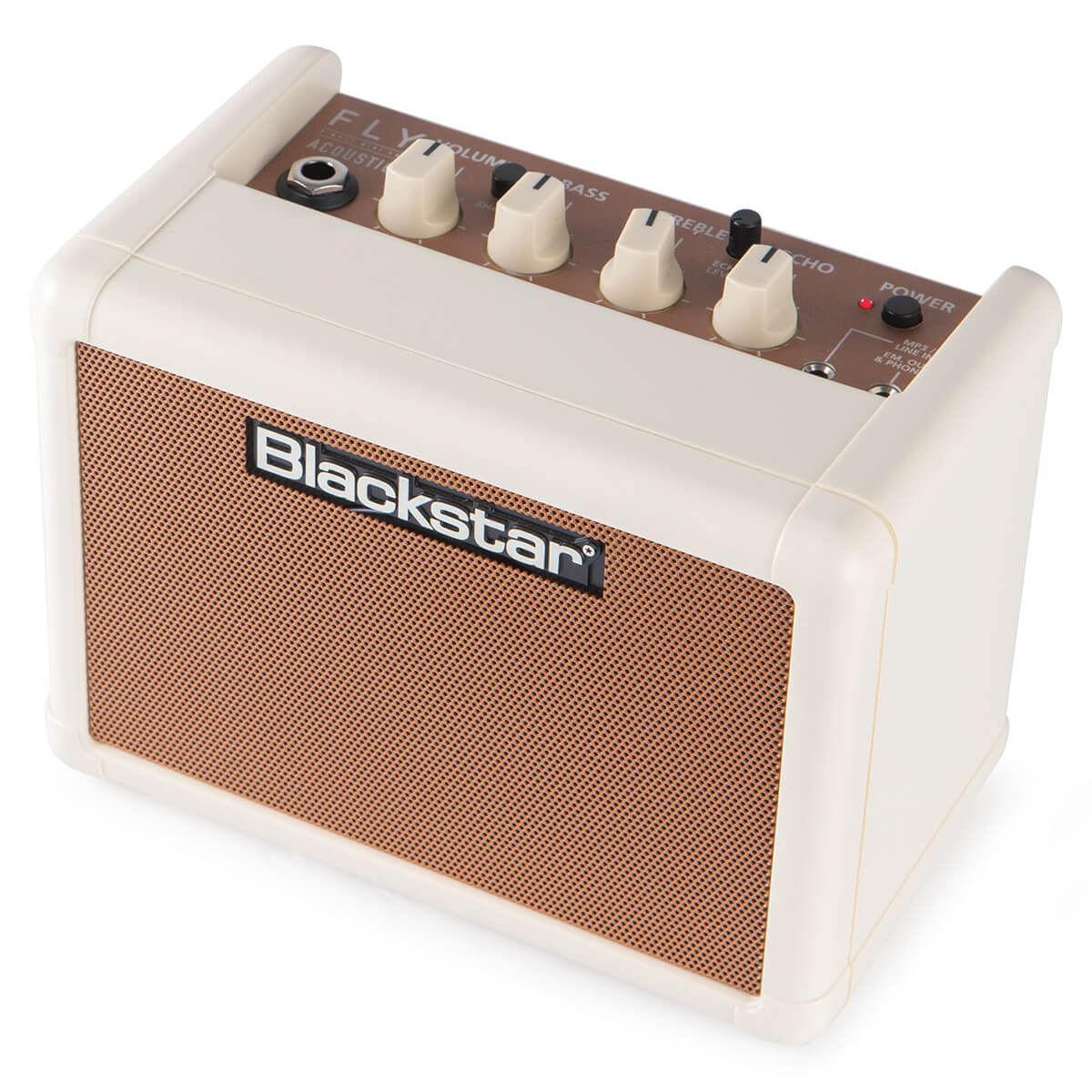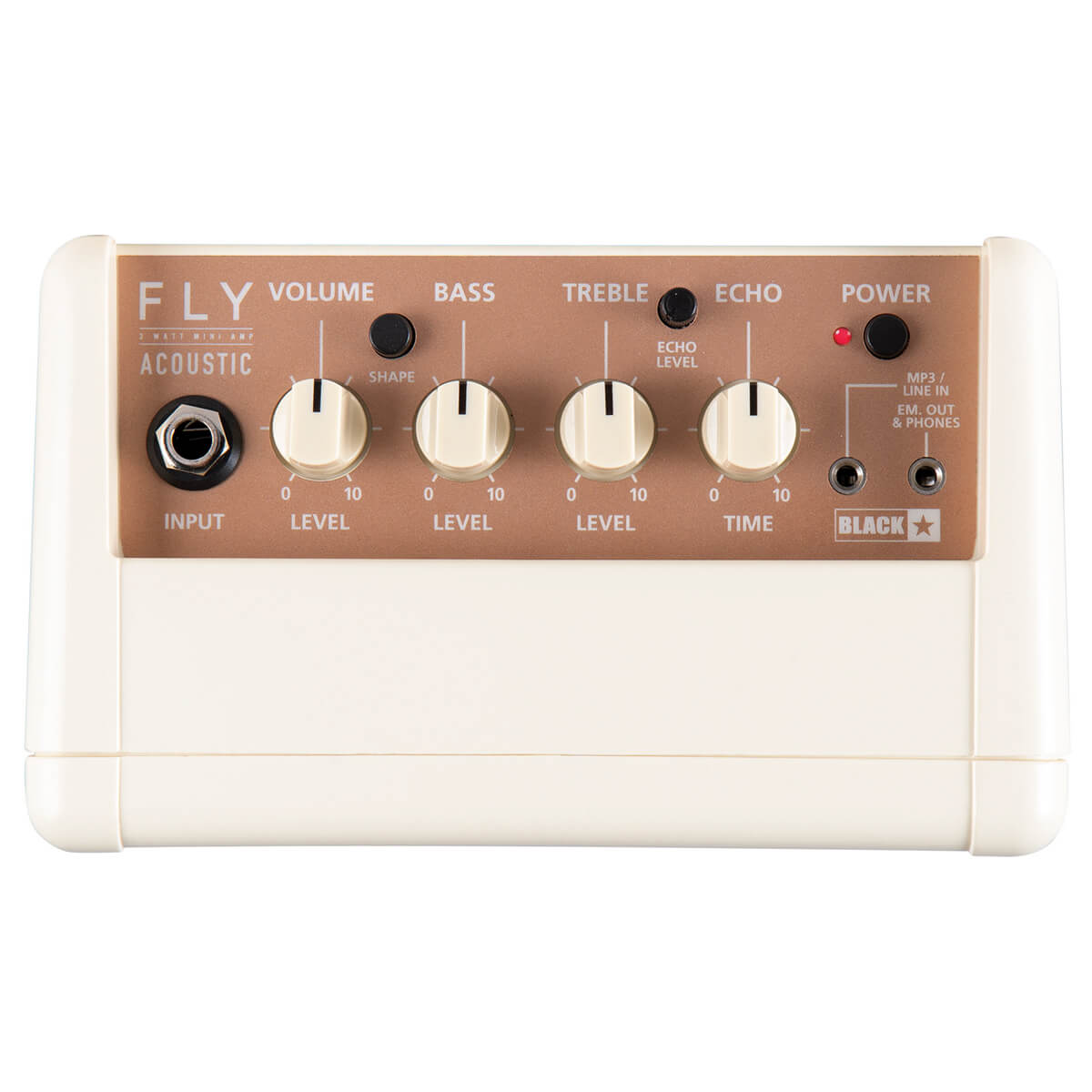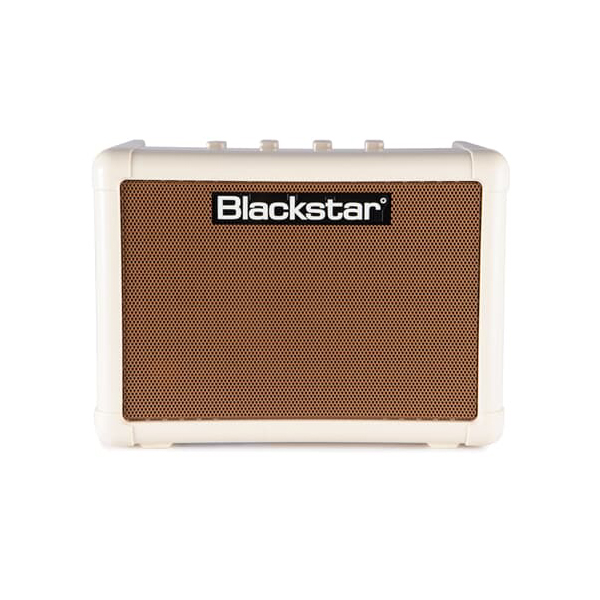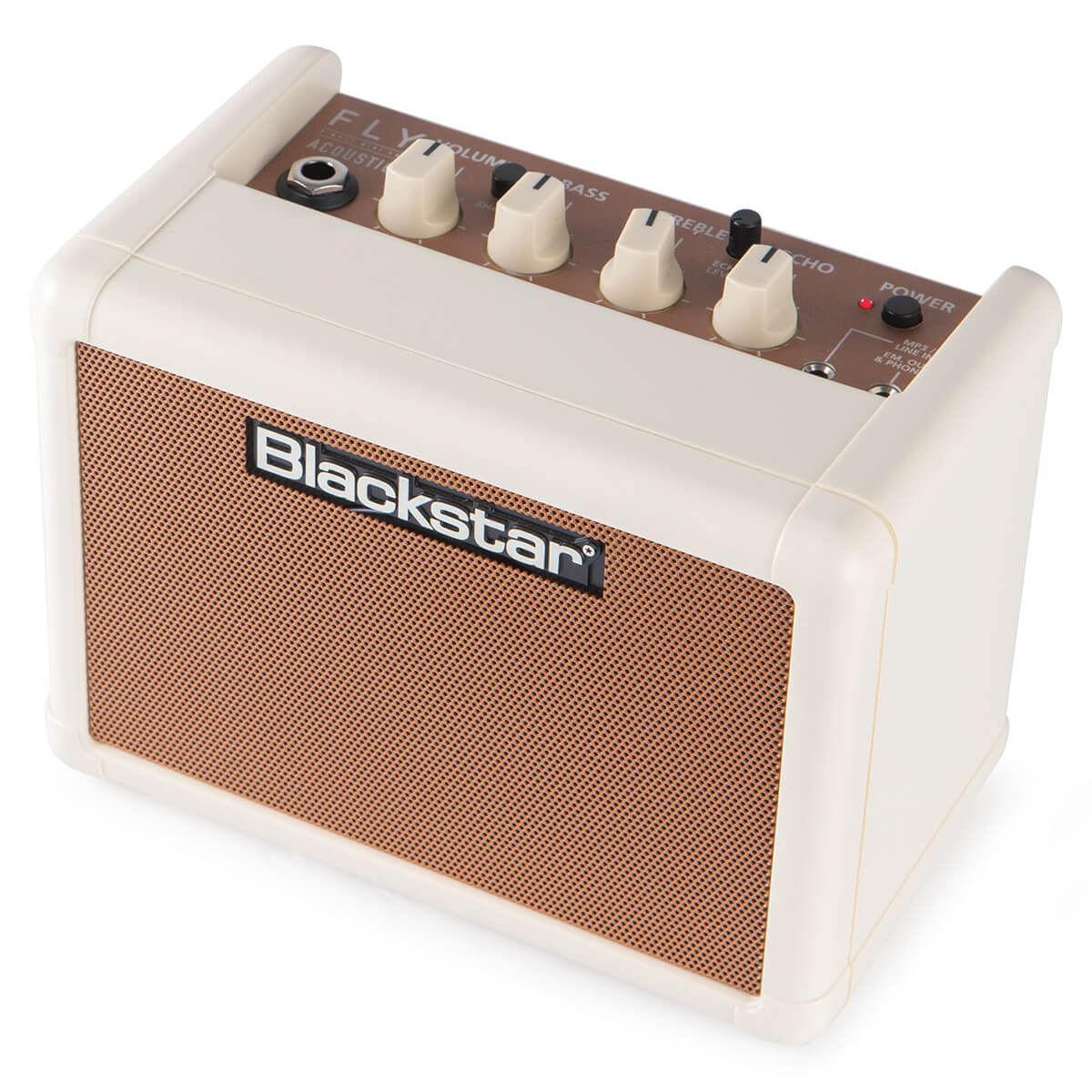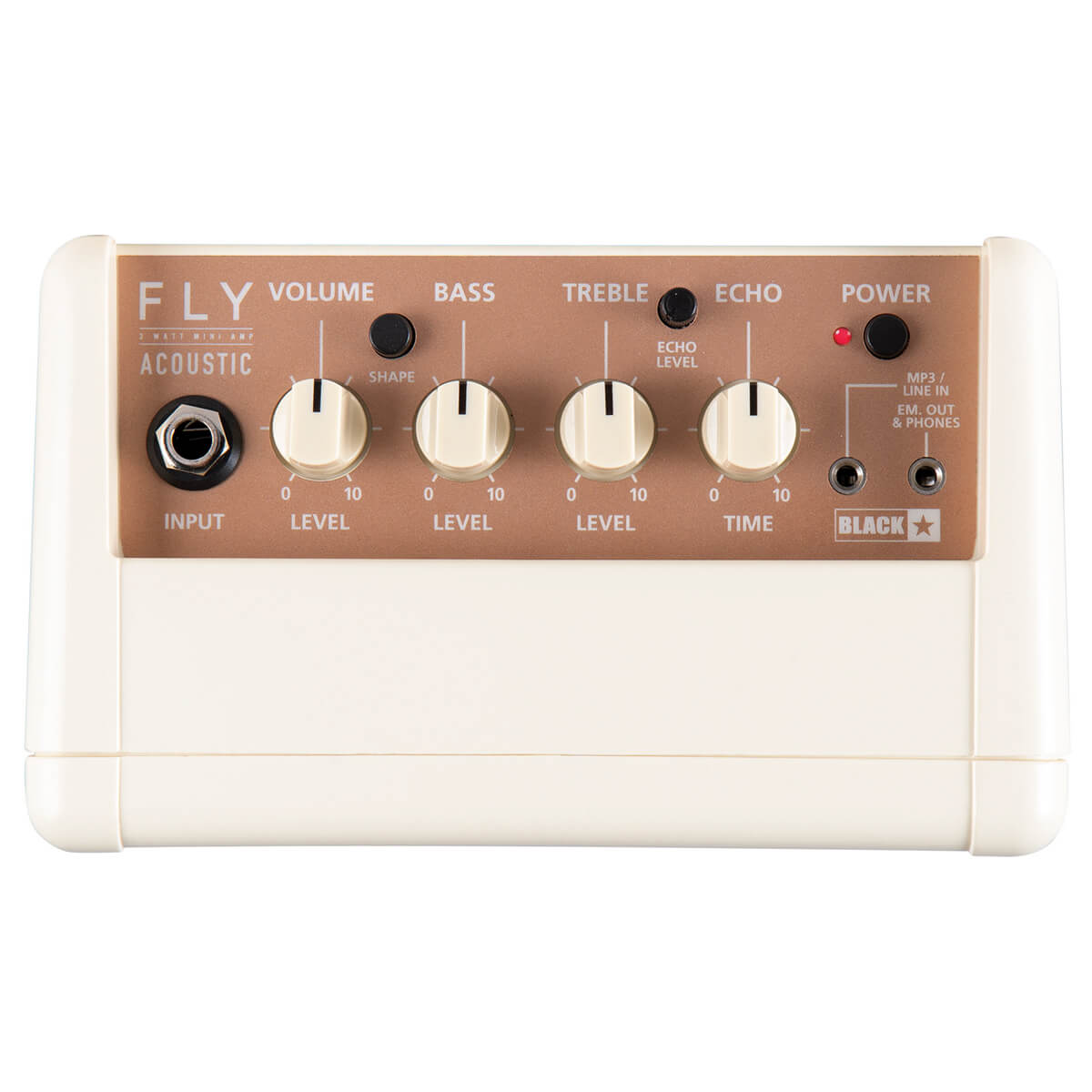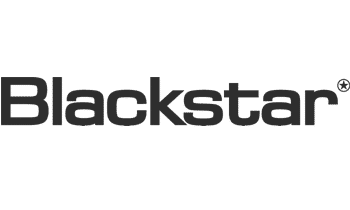 ---
$115
PRICE DROPPED FROM $200
---
---
---
An Acoustic Amp That You Can Take Anywhere
Whether you play guitar, ukulele, mandolin, or another acoustic instrument, the Blackstar FLY 3 Acoustic delivers amazing sound when you're out and about. This 3-watt, battery-powered acoustic amplifier has wonderful features like echo and a flexible shape select switch, giving you all kinds of tonal choices. And with an MP3/Line-in jack, the Fly 3 Acoustic can be connected to your MP3 player, mobile phone, laptop, or tablet so you can jam along to your favorite tunes.
A portable 3-watt acoustic amplifier
The Blackstar FLY 3 Acoustic is a feature-rich portable acoustic amplifier. Experience top-notch sound quality with acoustic-electric guitars, ukuleles, mandolins, and more. Dial in a flat response or a mid-cut with low- and high-end boost with the shape select switch. Give your playing a sleek, polished sound with a built-in echo effect. Plus, you can combine the FLY 3 Acoustic with a FLY Acoustic 103 (sold separately) for a 6-watt setup with a full-bodied stereo effect.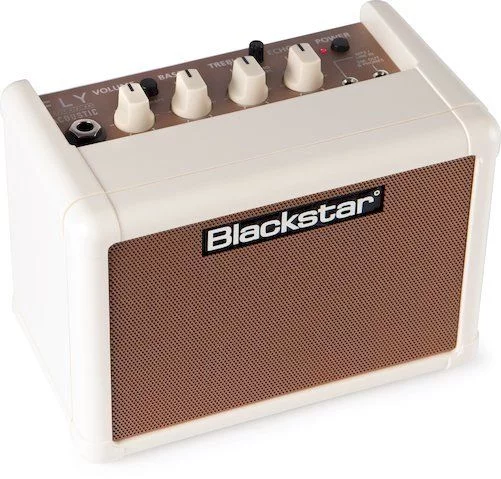 Enjoy your favorite music anywhere
The Blackstar FLY 3 Acoustic makes a killer battery-powered multimedia speaker. Stream your favorite tunes from a smartphone, tablet, laptop, or any device that can connect via the MP3/line-in jack. You can even plug in your A/E guitar and jam along with your favorite songs on Spotify, Pandora, or YouTube! You'll find many guitarists here at Sweetwater out and about with their FLY 3 Acoustic — they're a lot of fun!
Cool ultra-portable mini amp for acoustic-electric guitars, ukuleles, mandolins, and more
Shape select switch gives you extra tonal choices
Echo effect adds dimension to your playing
MP3/line-in for jamming along or listening to music
Emulated line out for silent practice or recording
1 x 3" speaker delivers true Blackstar tones
Battery-powered design lets you take it anywhere
Uses 6 AA batteries or optional power supply (sold separately)
Provides up to 55 hours of battery life under normal playing conditions