ESI uniK 08 plus 8inches studio monitors
professional-quality 2-way bi-amped monitor developed for professional audio engineers and producers looking for high-performance sound reproduction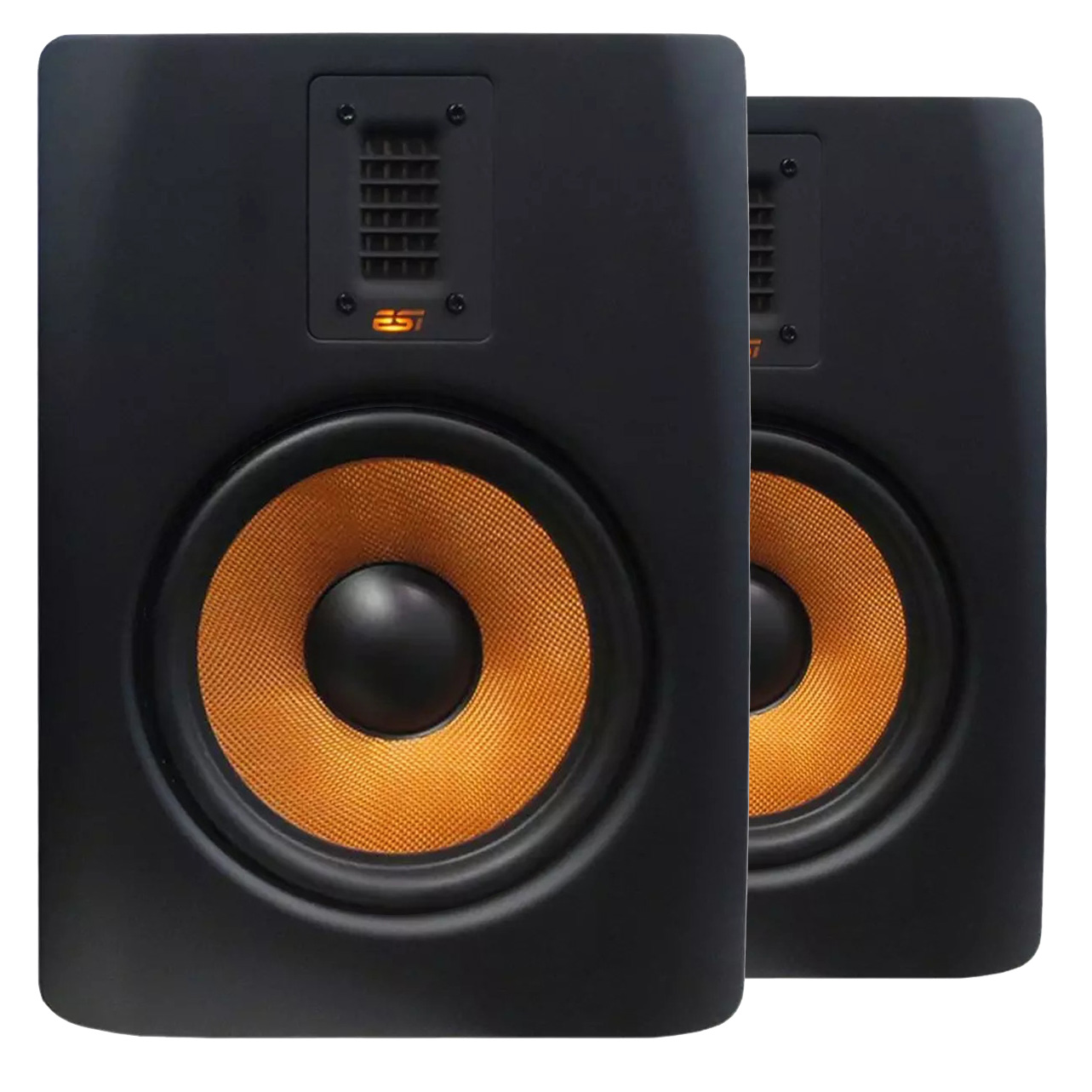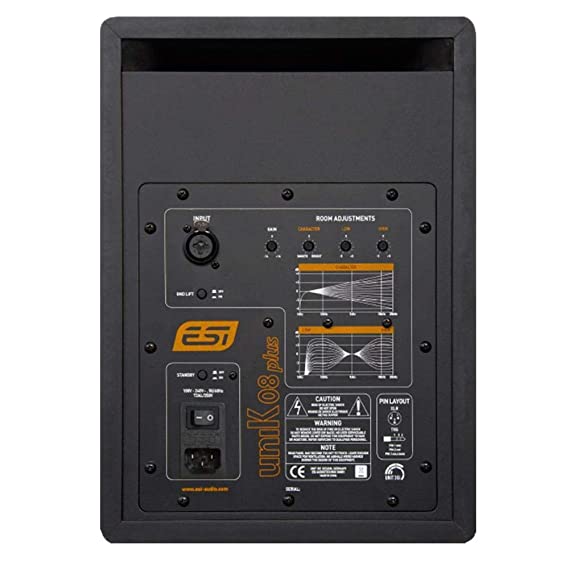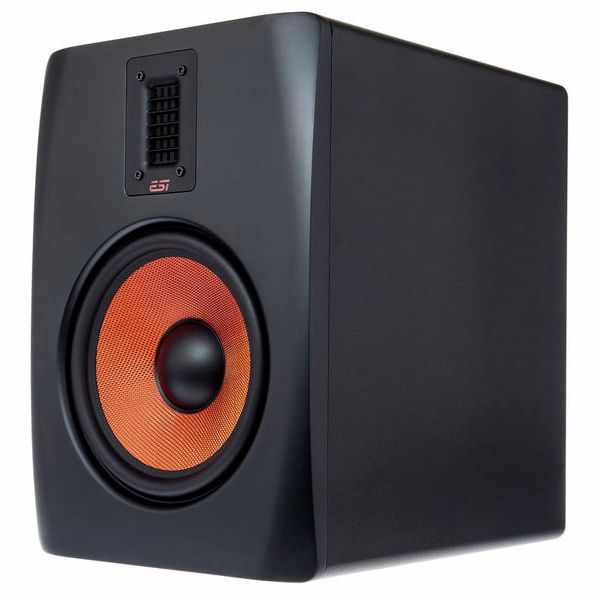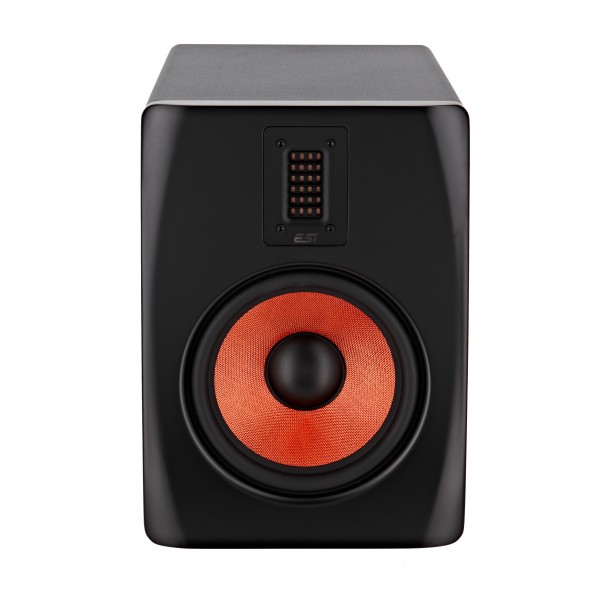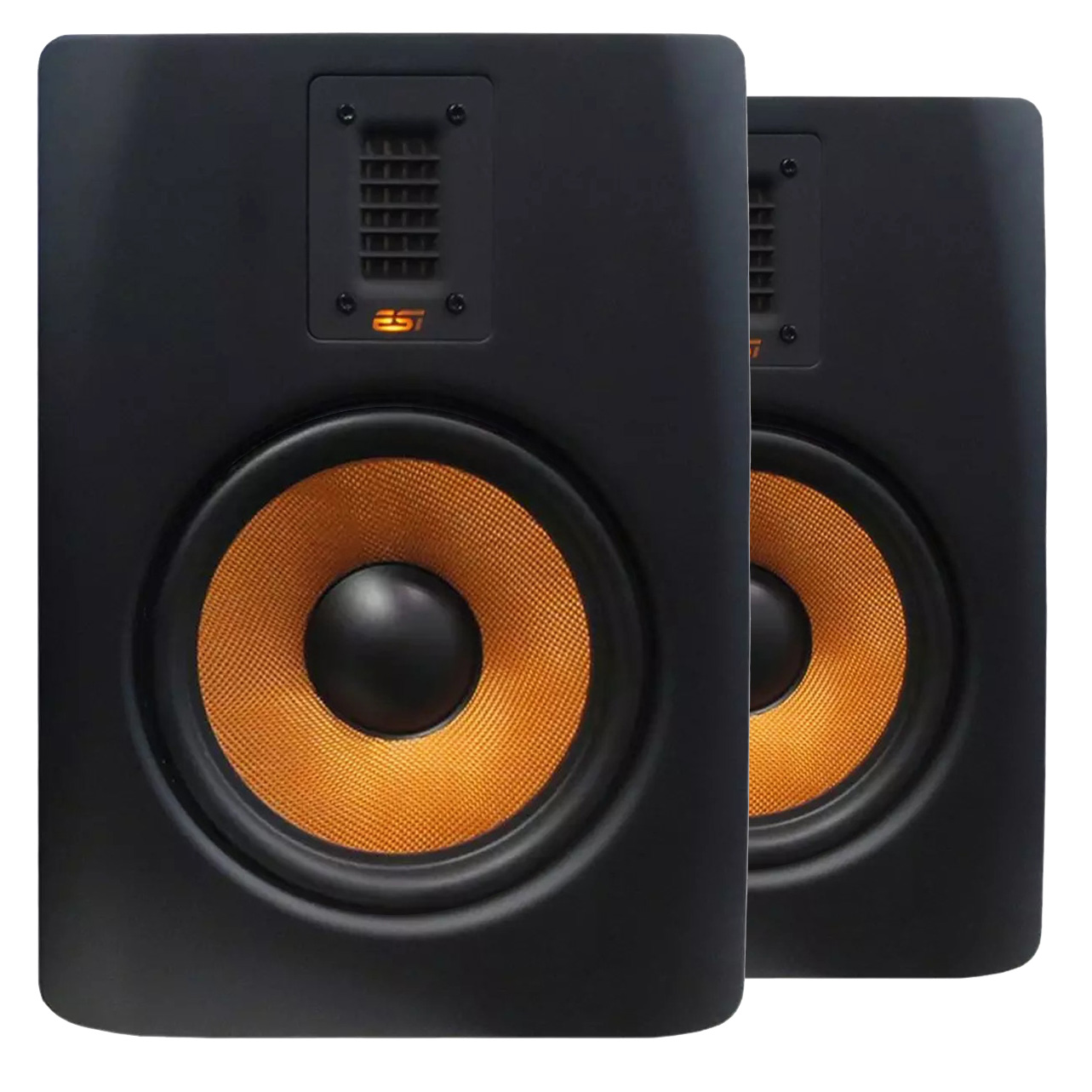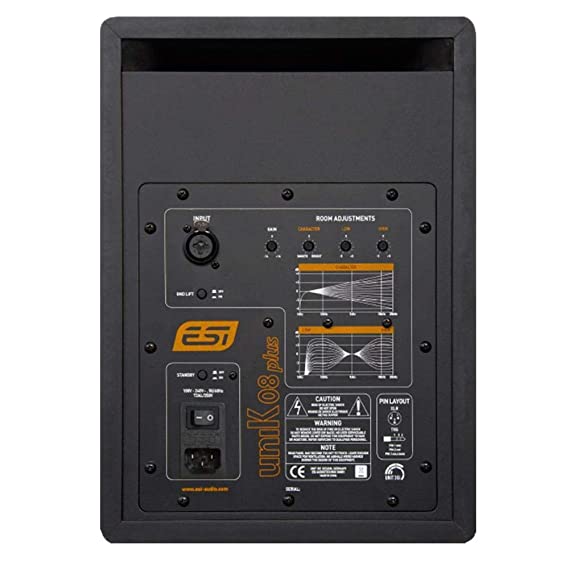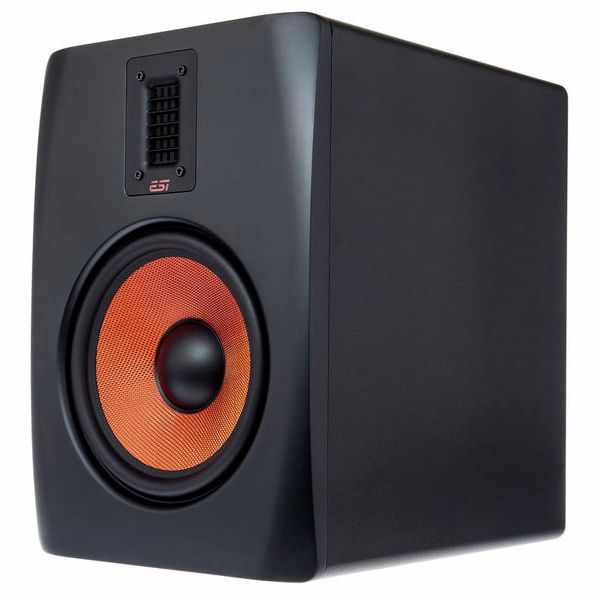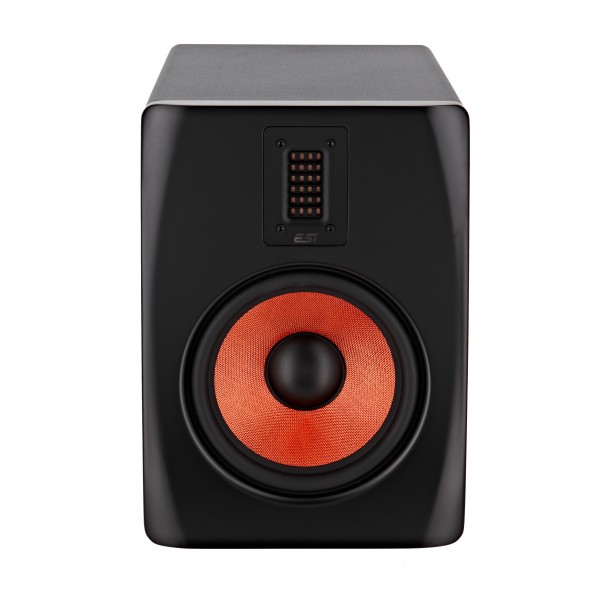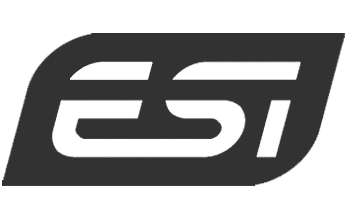 ---
OOPS! SOLD OUT
---
---
An affordable priced high quality studio near field monitors
The monitor utilizes a 1.9 x 1.0" low-mass magnetostatic tweeter and an 8" Kevlar curved-cone woofer, which combine to provide a flat frequency response of 37 Hz to 25 kHz with an SPL output of 105 dB (peak 108 dB). The tweeter features an upgraded design with low moving mass for extended frequency, fast transient response, and high sound resolution, while the matching woofer's Kevlar composite cone offers high stiffness, ensuring better piston motion and exceptional low-end sound reproduction. The built-in crossover ensures a proper phase response and safe power limiting for each of the drivers.
What makes these monitors best
Designed for use with balanced and unbalanced signals, the monitor offers a combo XLR-1/4" input connector. The two amplifiers provide 70W to the tweeter and 70W to the woofer. The rear of the enclosure offers a character control knob with a range of smooth to bright, plus a high-frequency control (10 kHz) and low frequency control (100 Hz). Other features include a dedicated ground lift, standby mode for energy saving, and flexible rubber feet that are discretely height adjustable and help decouple the enclosure, reduce vibrations, and precisely direct the sound to the optimum position. Additionally, the monitor includes a bass port plug, which is inserted into the rear vent port when placing the monitor against a wall or in a corner. The uniK 08+ ships with a power cord.
Bi-amp 2-way powered speaker system
Active studio monitor speaker
HF Driver: 1.9 x 1.0" low-mass magnetostatic tweeter 1.9 x 1.0"
LF Driver: 8" Kevlar curved cone (magnetic shielding type)
Output Power: 140 W (HF: 70 W, LF: 70 W)
Frequency Response: 37 Hz - 25 kHz
Input Impedance: 27.2 kOhm (balanced) / 13.6 kOhm (unbalanced)
Crossover Point: 3.2 kHz
SPL: 105 dB, peak 108 dB
Input Connectors: XLR / TRS 1/4" combo connector, (balanced / unbalanced)
Gain Control: -14 to +14 dB
Room Adjustments Control:
Rear bass-reflex ventilation, optimized for near field application
Bass Port Plug: Changes the open bass reflex to a closed system for smaller rooms or wall/corner placement
Ground lift switch
Standby function, can be turned on and off
Indicator: multi-color LED on front panel, power on orange, standby red
Feet: 4 pieces rubberized, separately adjustable height