Universal Audio SD-1 Standard Dynamic Microphone - White
Dynamic Microphone with Low-cut and Articulation Switches, Internal Shockmount, and Included Software - White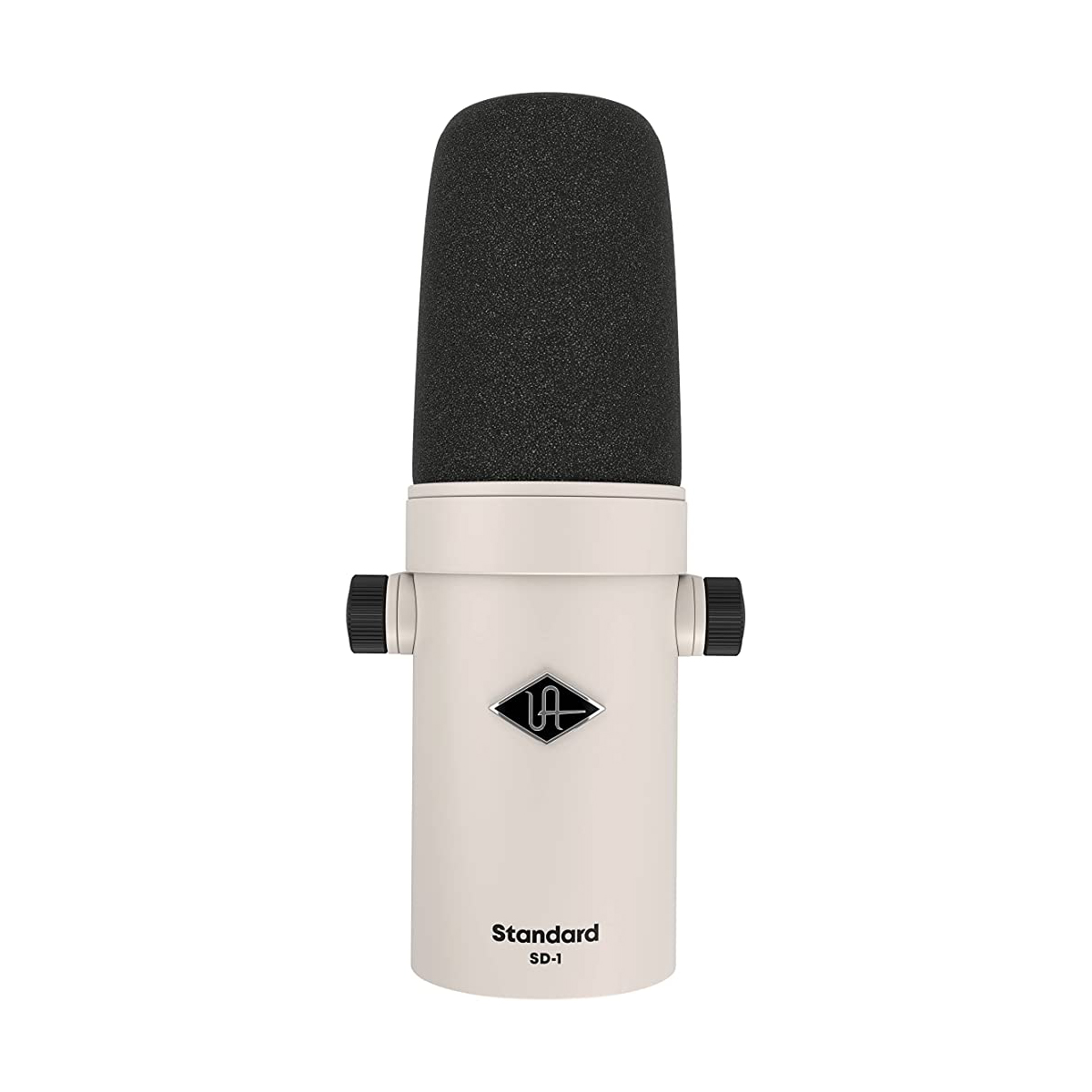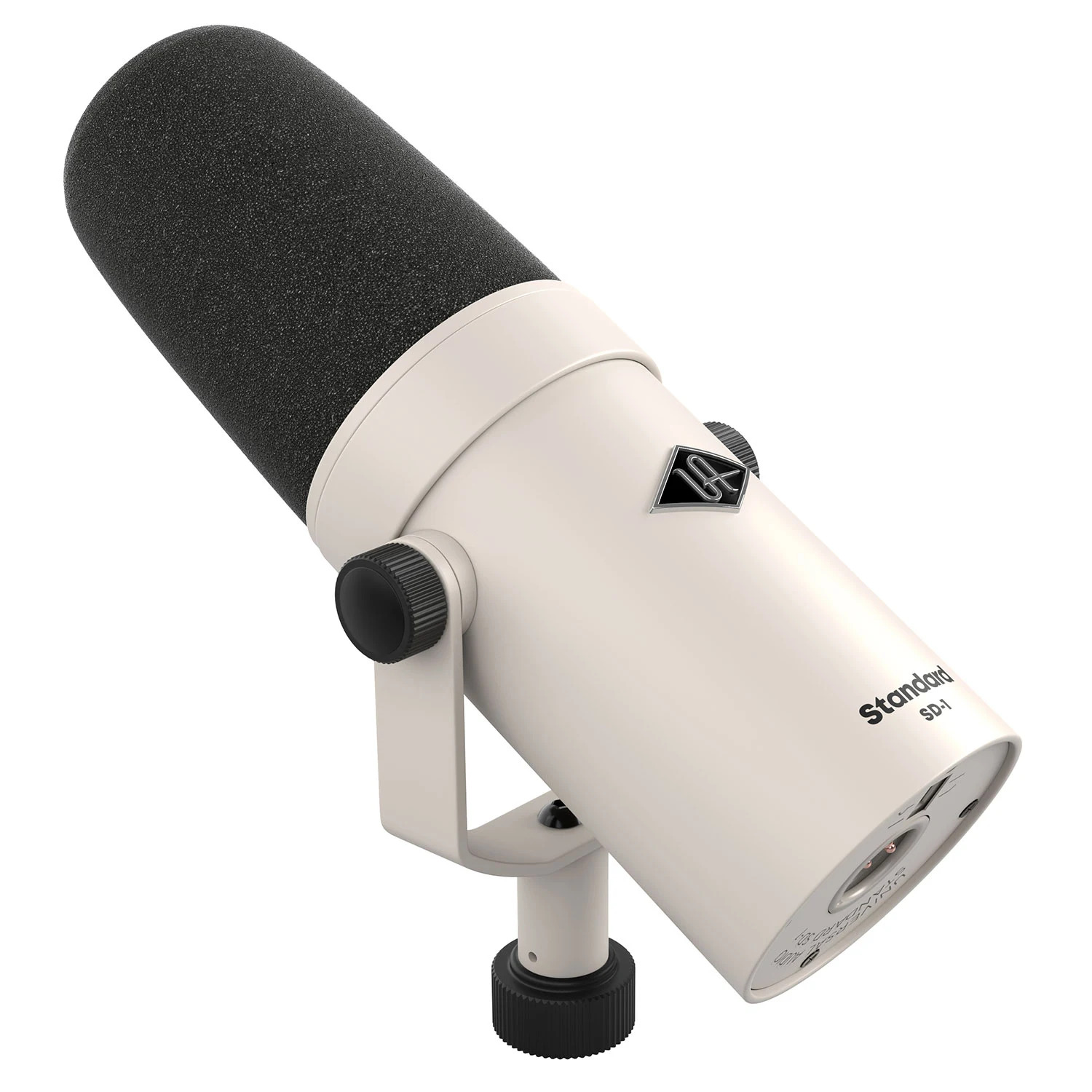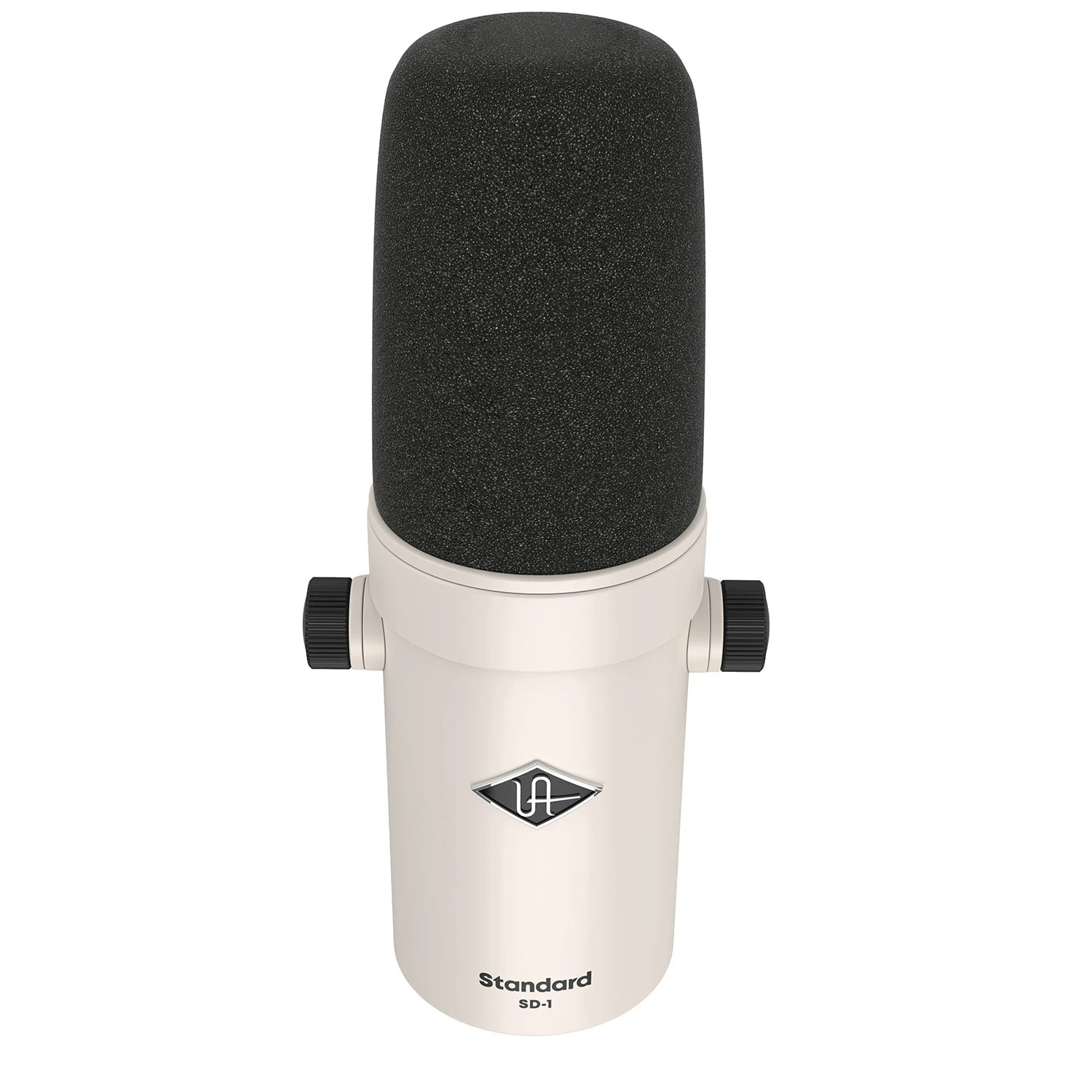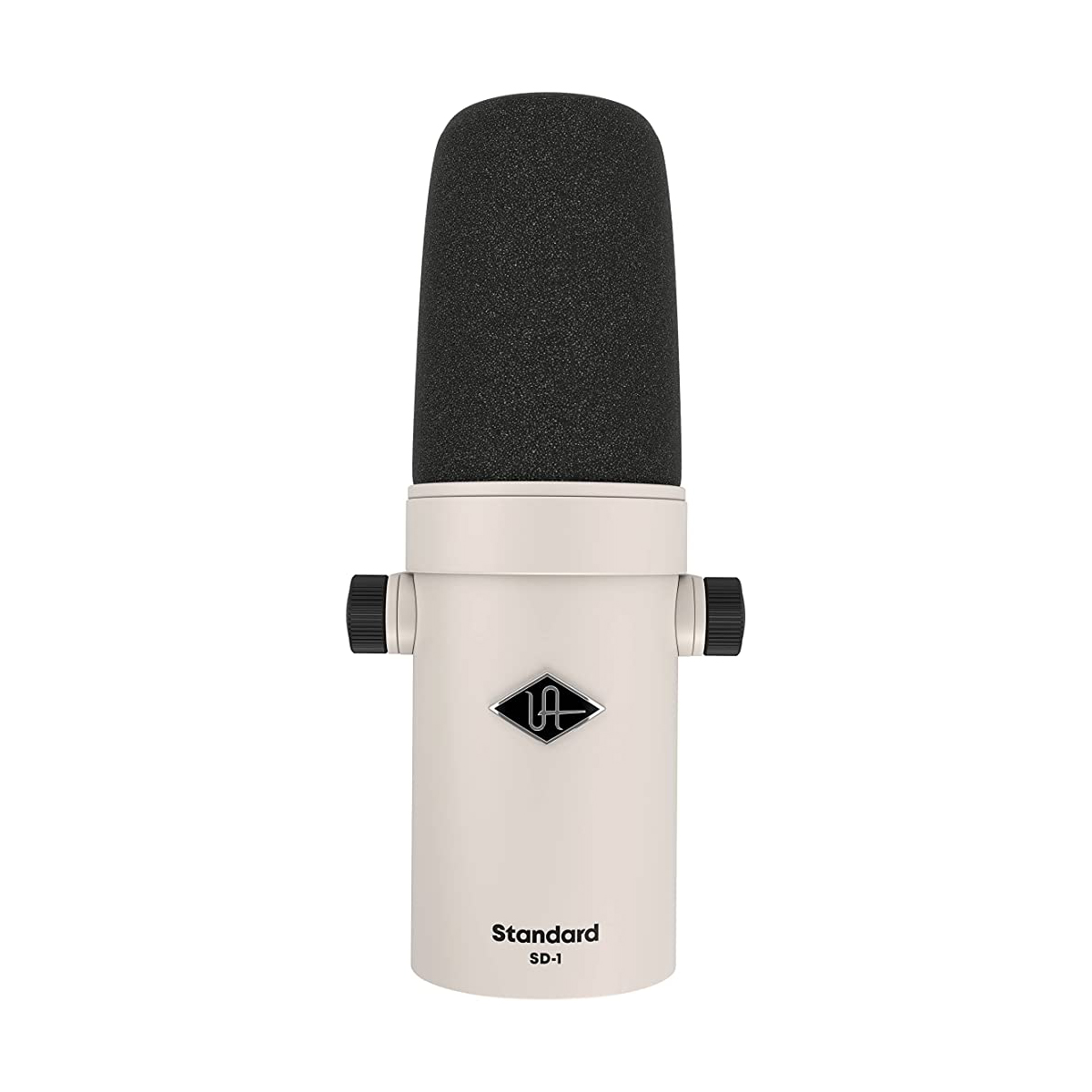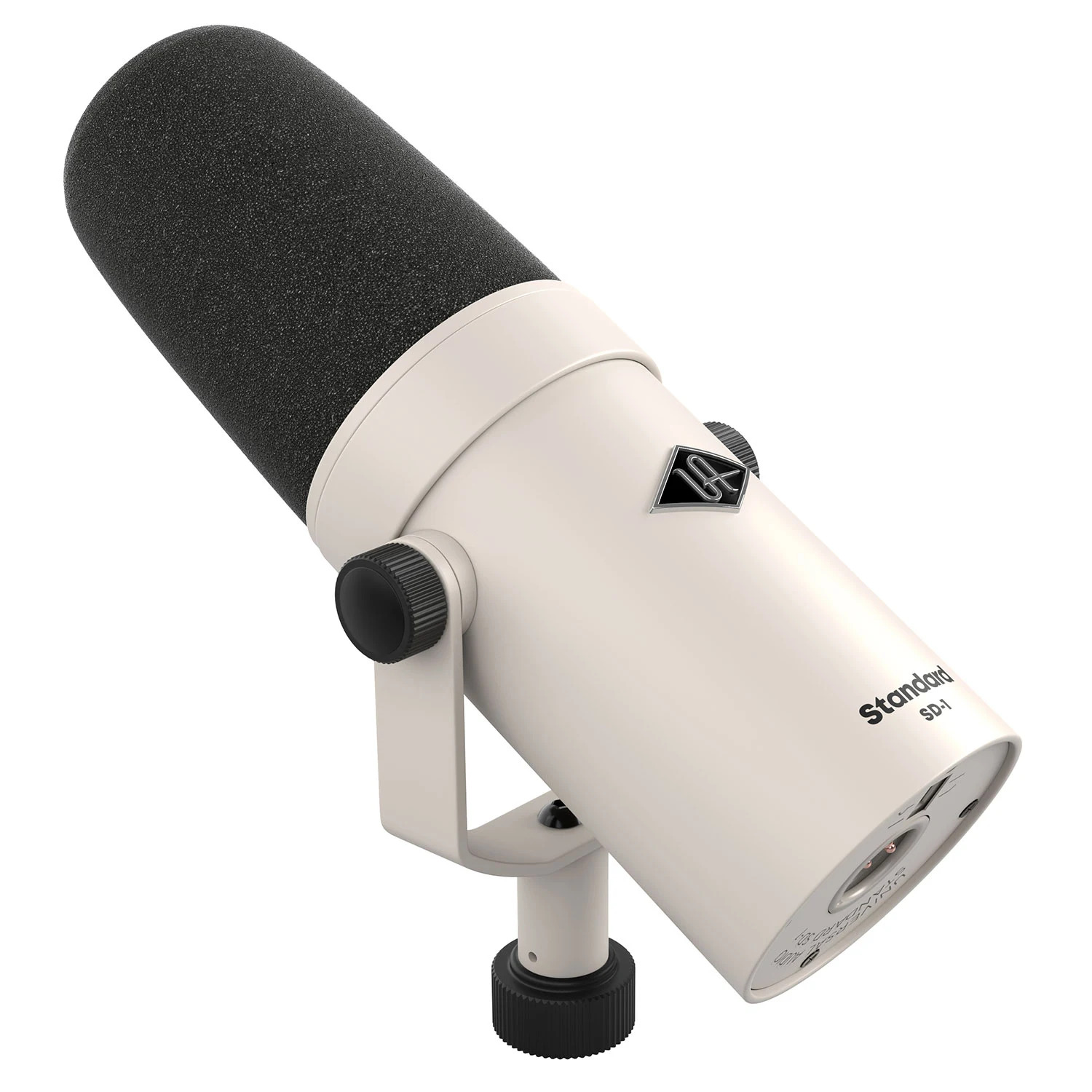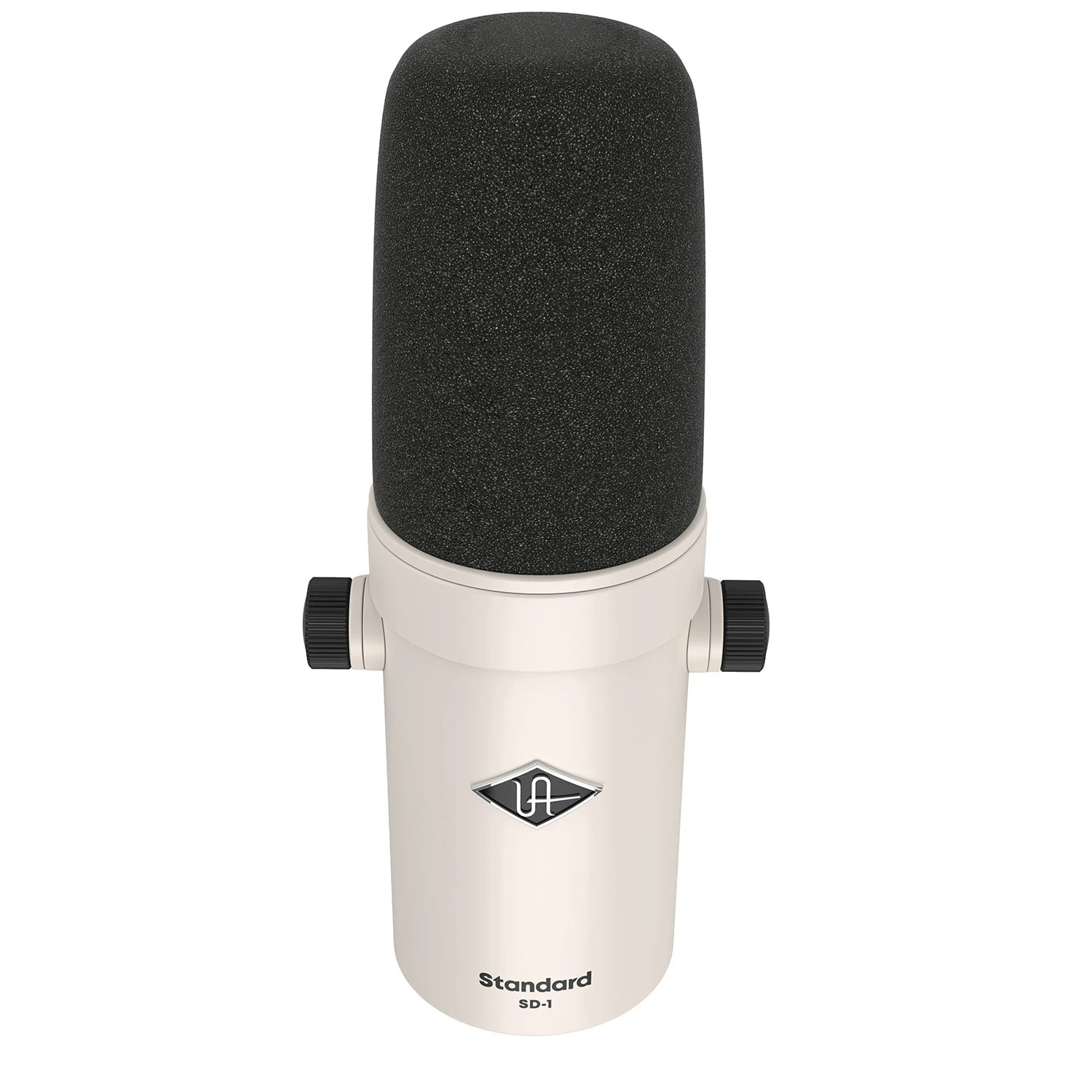 Setting a New Standard for Podcast Microphones
Record stellar vocals, podcast episodes, and more with Universal Audio's SD-1 Standard Dynamic Microphone. UA's flagship dynamic microphone, the SD-1, boasts a flat frequency response and captures a rich, natural sound that's dynamite on close-miked vocals and instruments. Here , our team members have taken advantage of the SD-1's cardioid polar pattern to participate in Zoom calls from home without any background noise bleeding through. This microphone also includes UA-designed Apollo Channel Strip Presets with settings for any source imaginable. Complete with its low-cut and articulation boost switches, the Universal Audio SD-1 Standard Dynamic Microphone makes it easier than ever to capture top-notch audio from any source.
An important notification
The Universal Audio SD-1 requires a Universal Audio Apollo audio interface to access Apollo Channel Strip Presets. Please call your Sweetwater Sales Engineer to make sure your interface is compatible.
Get polished results right away with Apollo Channel Strip Presets
The design team at Universal Audio didn't just aim to emulate the world's most popular podcasting microphone, they designed the SD-1 to firmly surpass it. How so? By including a selection of Apollo Channel Strip Presets with your purchase. Use the SD-1 with a compatible Universal Audio Apollo interface, and you get instant access to radio-ready EQ and compression settings for broadcasting, vocals, and guitar. If you're ready to up the production value of your projects, pick up a Universal Audio SD-1 Standard Dynamic Microphone.
Sculpt your sound at the source
The SD-1 comes with two passive switches mounted to the back of the microphone. The selectable low-cut switch cuts rumble below 200Hz out of the equation. Turn on the articulation boost switch, and you'll be rewarded with a satisfying bump between 3–5kHz. Use them together or separately to achieve clear and present recordings like never before. The SD-1 offers the perfect sound for any source.
Universal Audio's flagship dialogue microphone
Classic dynamic design is ideal for close-miked vocals and instruments
Cardioid polar pattern focuses on your voice
Internal shockmount and built-in windscreen keep distracting noises to a minimum
Low-cut switch cuts rumble for greater clarity
Articulation boost switch enhances presence
Included Apollo Channel Strip presets help you sound your best with a single click
Sleek design looks great on camera