Stagg US20 Flower
Traditional soprano ukulele with flower design, in black nylon gigbag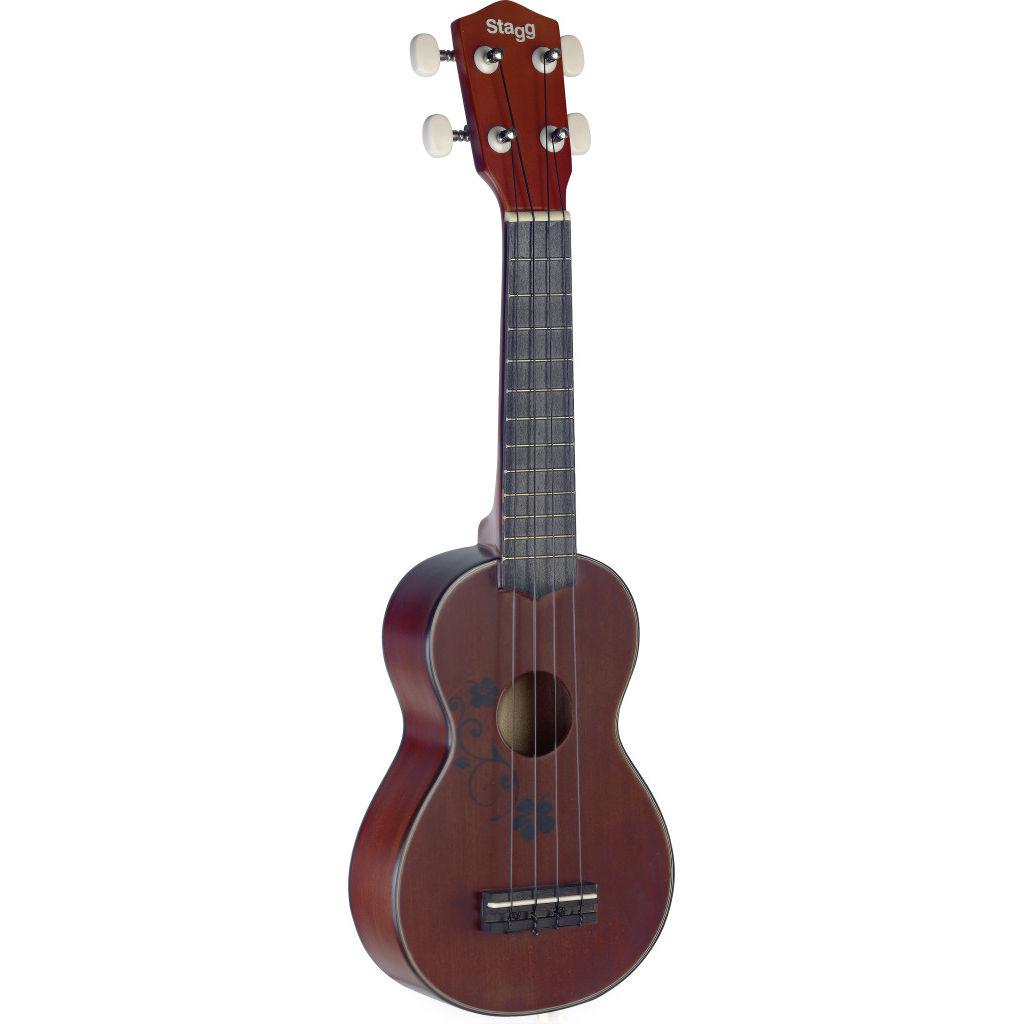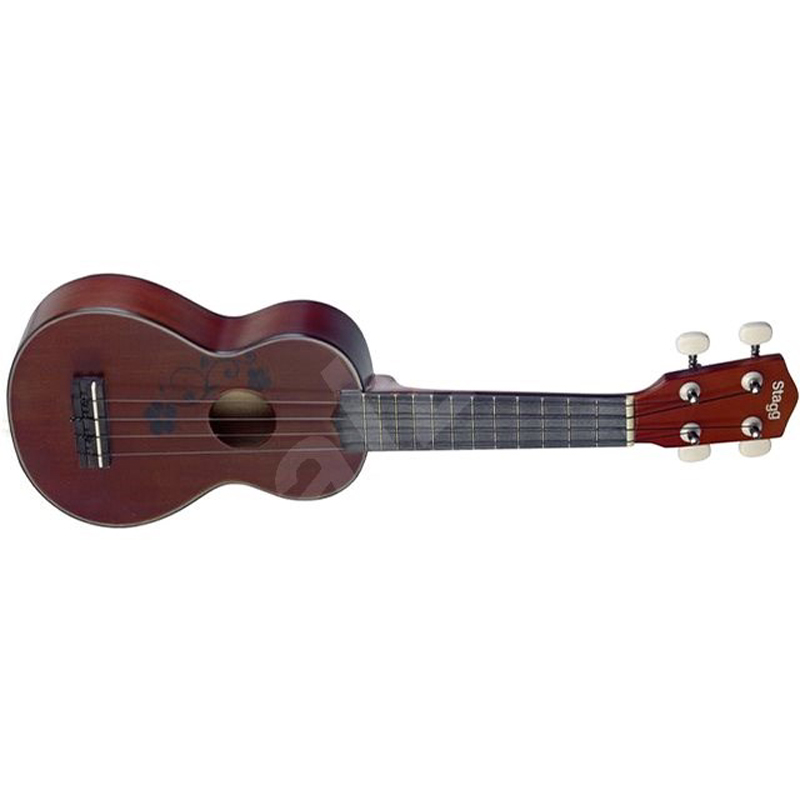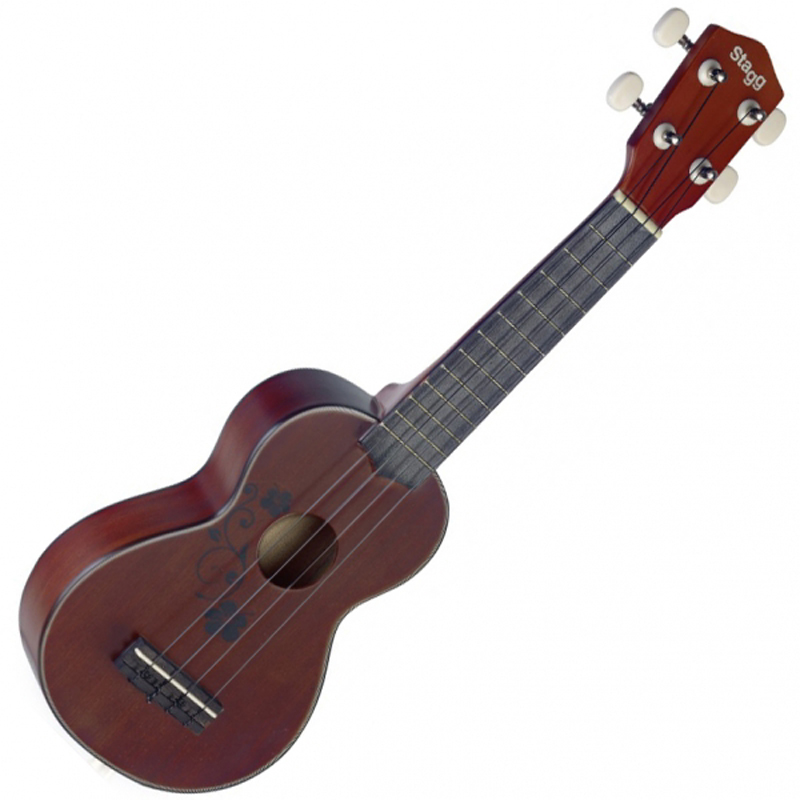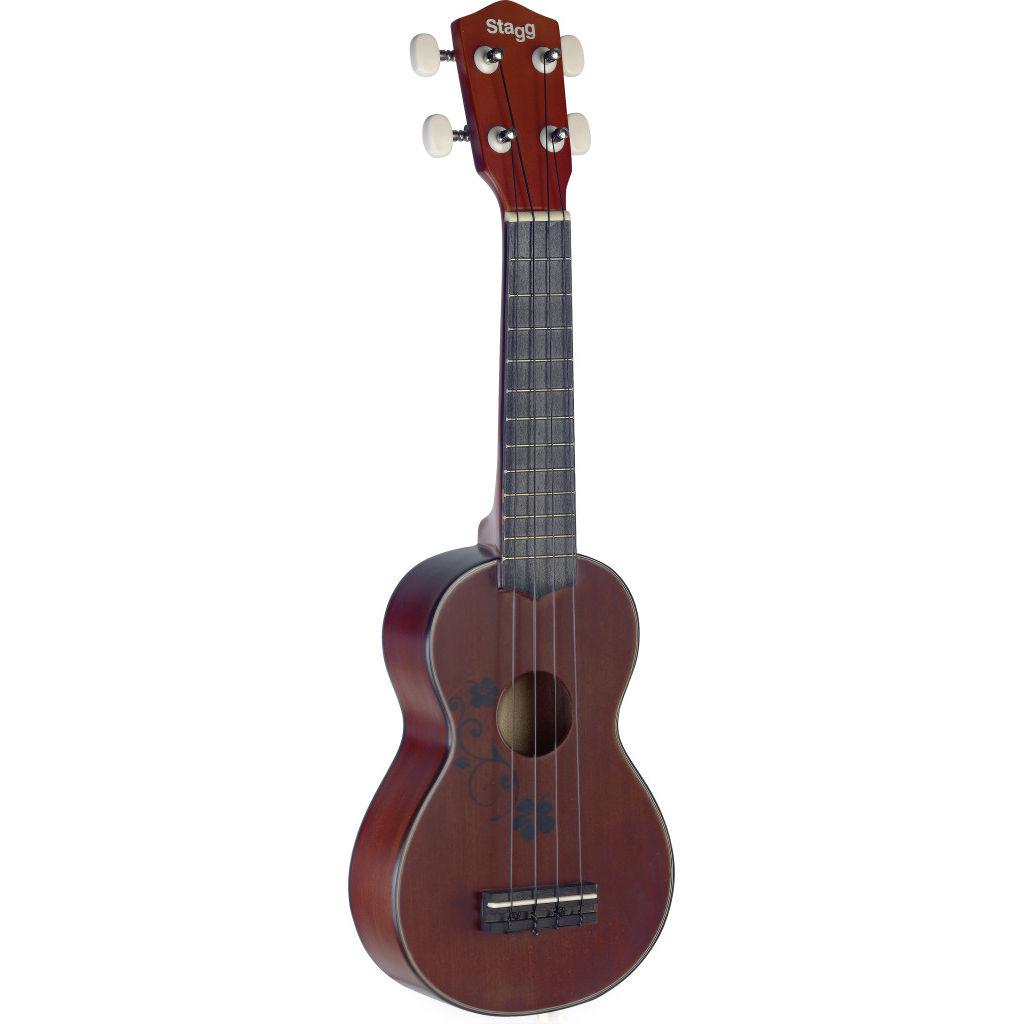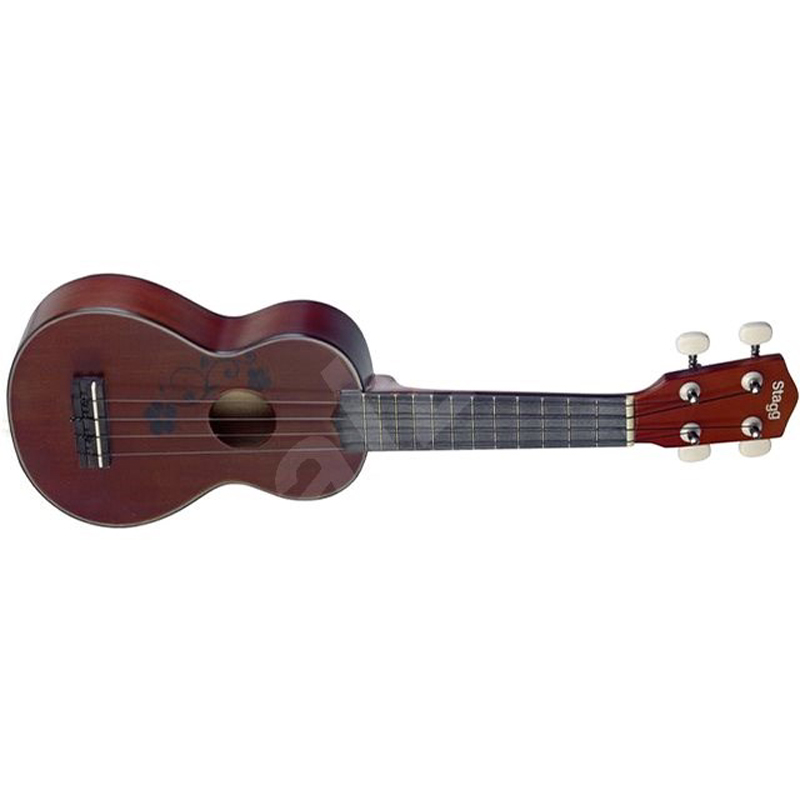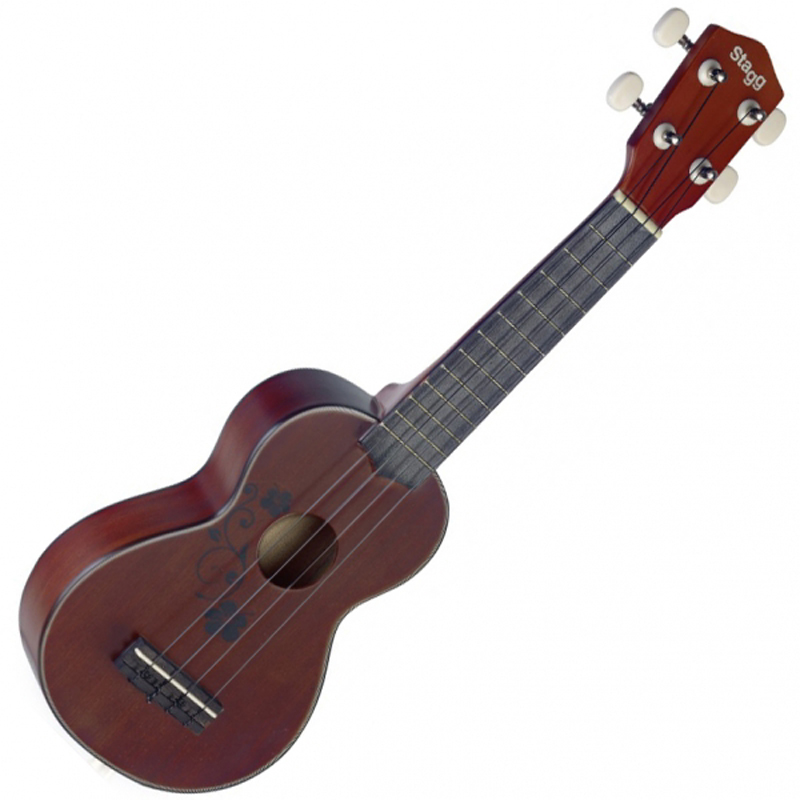 This ukulele from Stagg might be exactly what you're looking for
The design of the ukulele is the sopranos, and it crafts beautiful audial atmospheres. If you choose this instrument, count on a mensura of 349 mm. The total number of frets on this instrument is 12. It makes beautiful sound with its 4 strings made using nylon. With its design, the Stagg US20, Flower ukulele is perfectly suited for right-handed people. The body will be the perfect choice if you prefer one without a cutout. Easy care and good durability ensures that the layered body is perfect for new players. Its colour is brown. The packaging also includes case.
An extra features
This Soprano ukulele Design perfect for right-handed people ,it is four string Ukulele , its Strings made of nylon,Beautiful brown colour.rn.
Top:Nato
Back & sides:Nato
Neck:Sepetir
Headstock:Nato
Fingerboard & bridge:Ebonized maple
Tuners:Geared pegs with plastic knobs
White/black/white binding on top & back of body
Scale length:349mm, 13.74in.
Fingerboard dim. 177mm, (7 in.), 12 frets
Neck & head:300mm, (11.7 in.), body: 240mm, (9.5 in.)
Total length:540mm, (21.25 in.)
Tuning:GCEA
Finish:Natural