Stagg SES-30 vintage Ice blue metallic
Ideal design suited for for right-handed people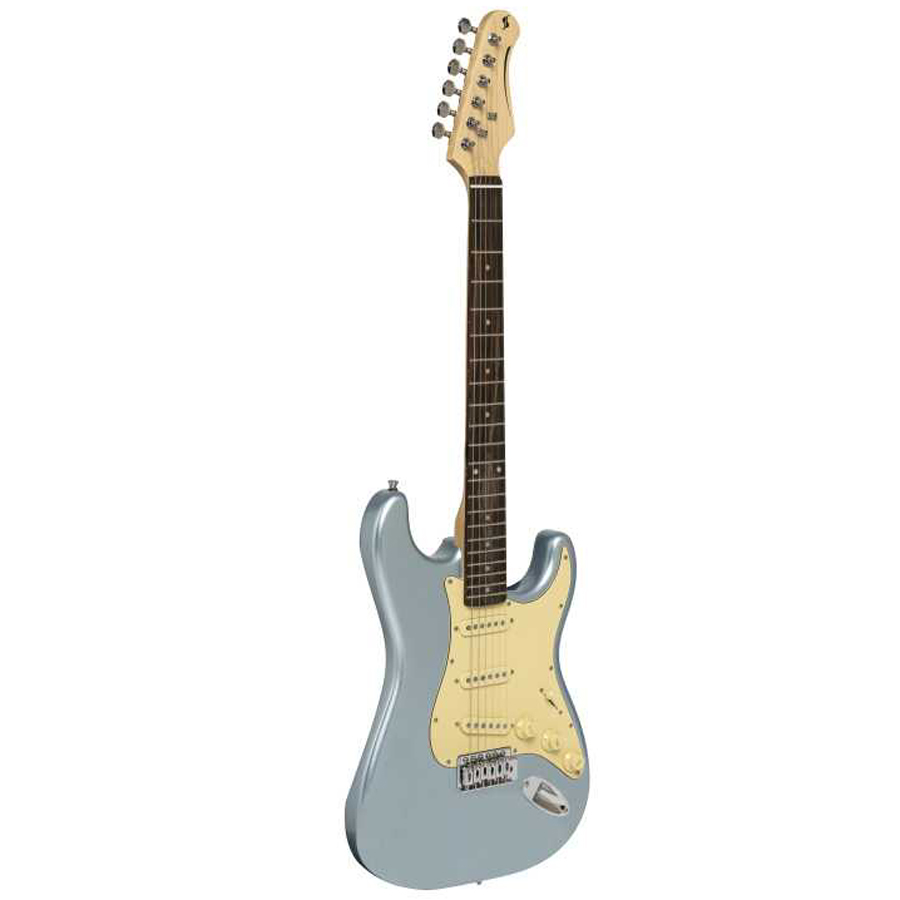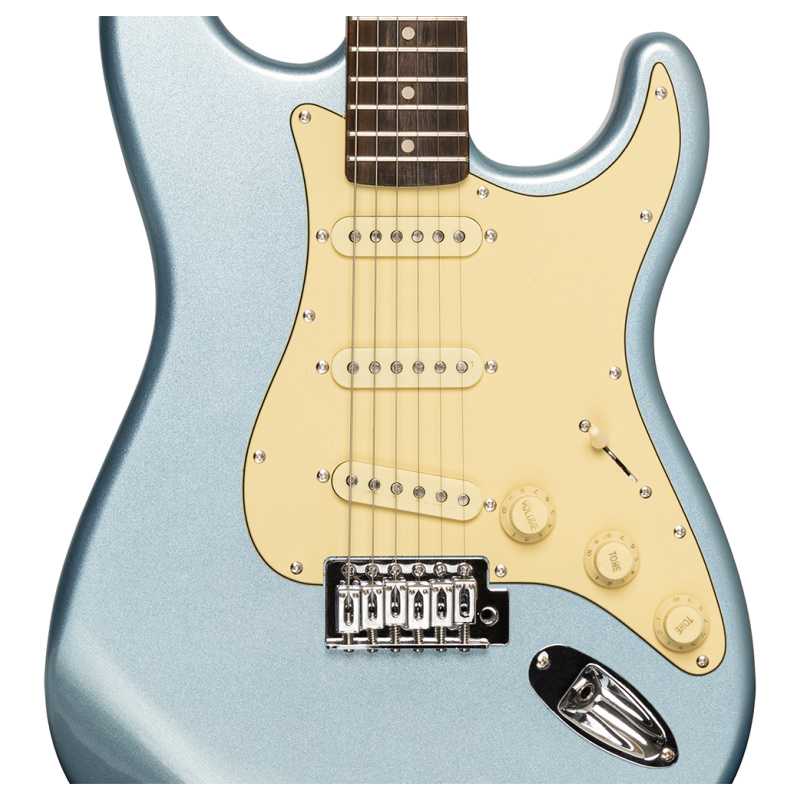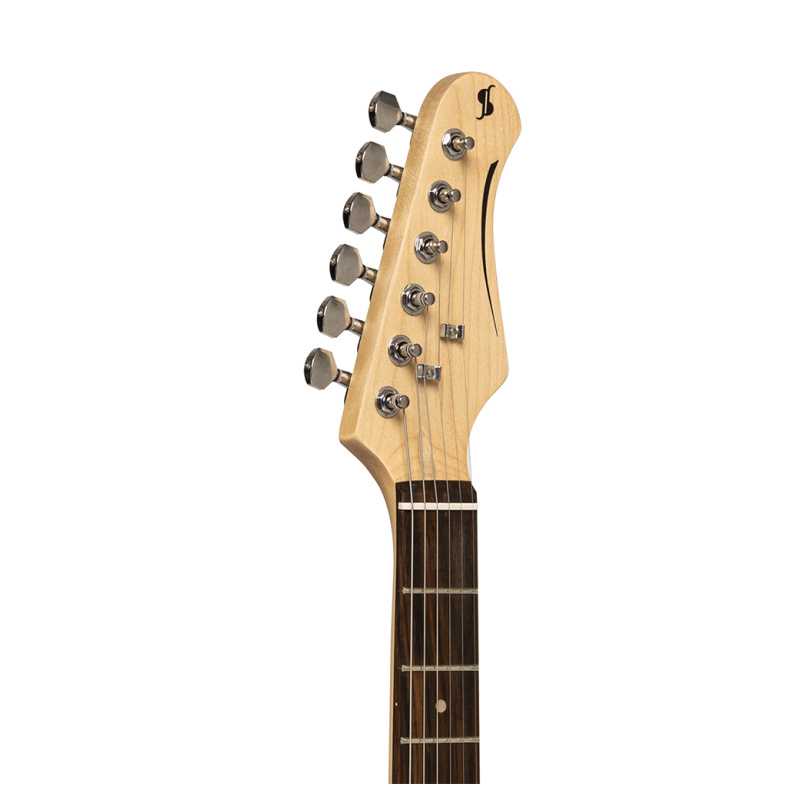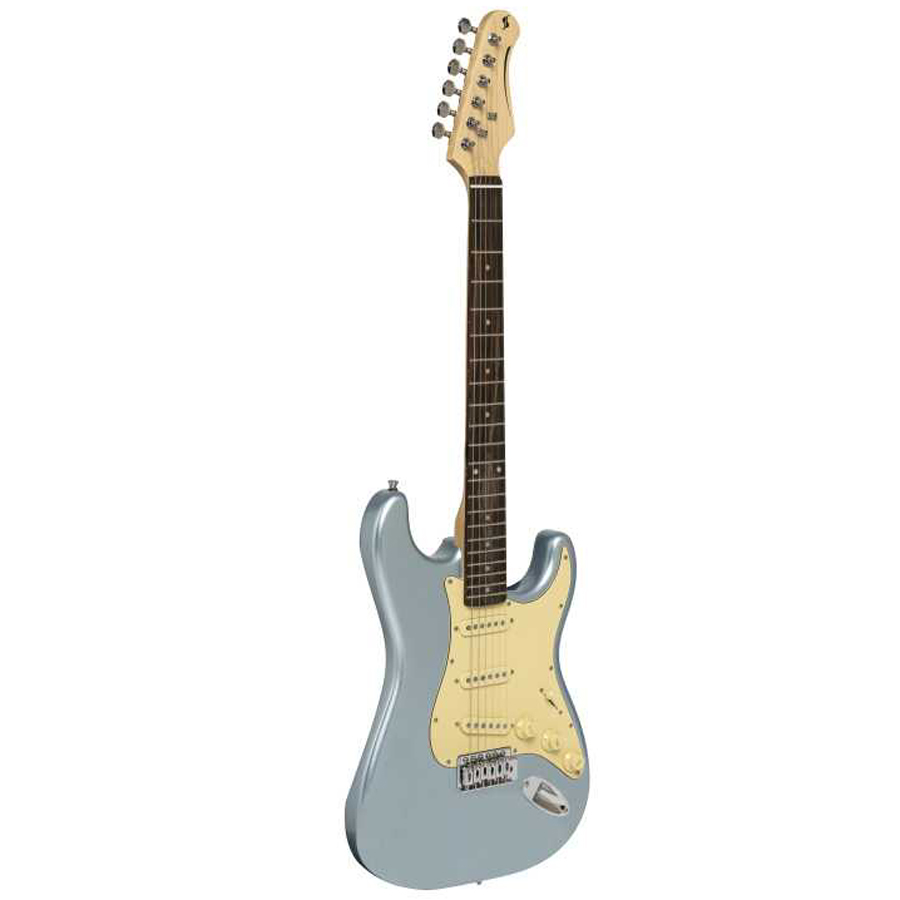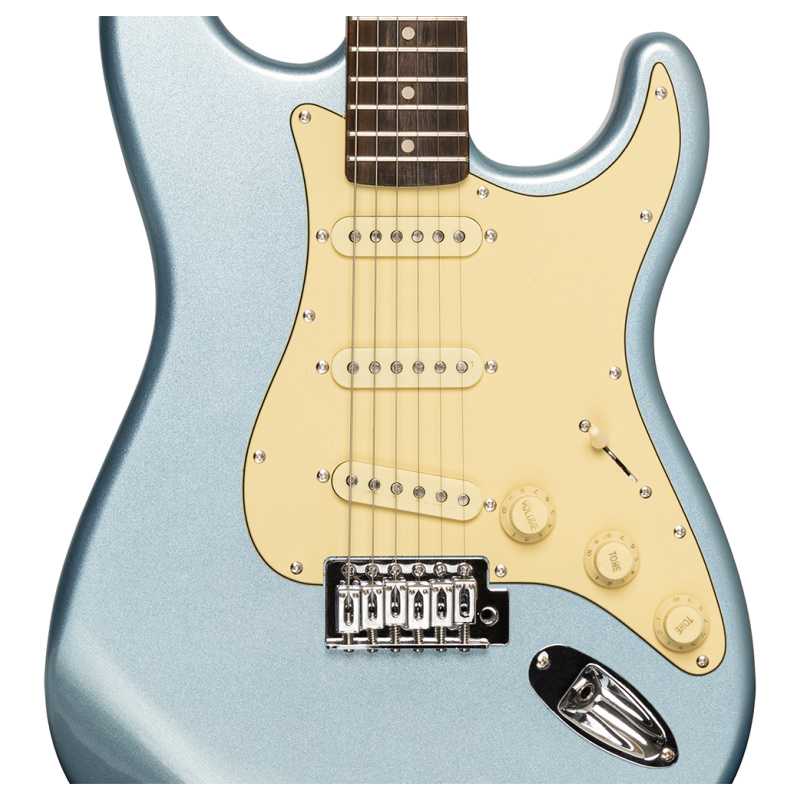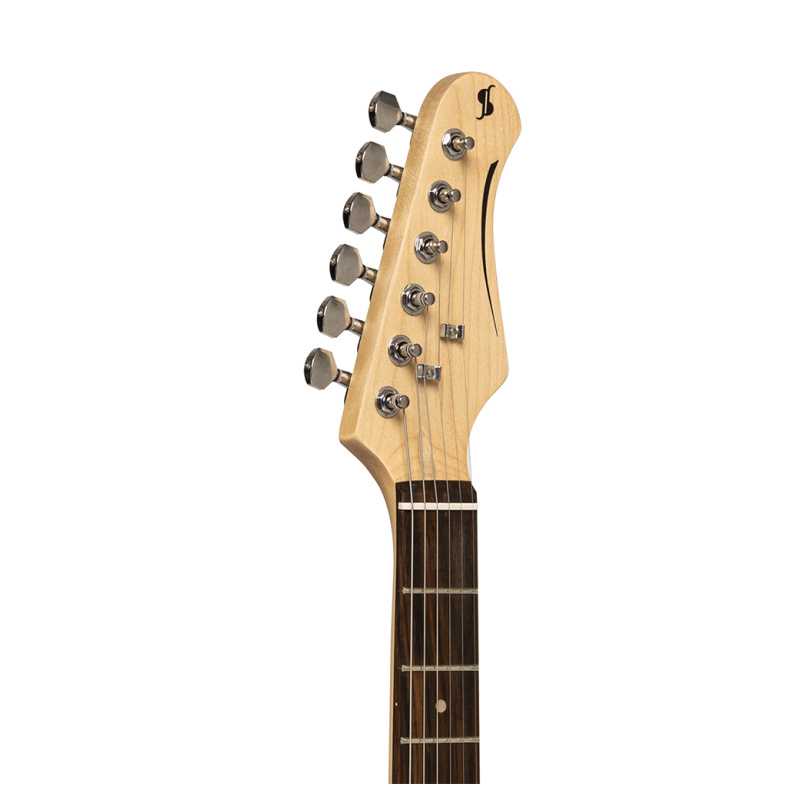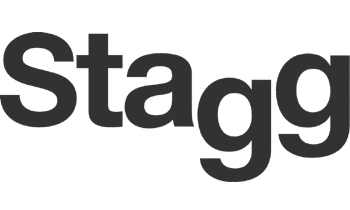 ---
$222
PRICE DROPPED FROM $350
---
---
---
Facny Guitar vintage electric guitar that ROCKS!
The Electric Guitar Stagg will delight with a pleasant sound and add flair to your playing. It's an electric guitar of type Stratocaster, and is great for any type of music you can imagine. If you choose this piece, be aware of its mensura of 648 mm. It's equipped with 21. You'll have the option to play on 6 strings. One important feature is the SC-SC-SC pickup, which has five positions. Experienced players will love the reversible tremolo bridge, which allows one to reduce the pitch of the notes. With its specific build, the Stagg SES-30 IBM electric guitar is great for for right-handed people. The pickguard, a special impact area for your pick, will help keep your guitar from getting scratched up.
Stagg Electric Guitar Design
Paulownia is the basic material of the body, which guarantees pleasant sound. The neck is made of maple. The fingerboard of the Stagg is made of maple. This model looks amazing thanks to the matte surface finish. The colouration of the Stagg SES-30 IBM electric guitar is blue. Nickel hardware also contributes to the guitar's interesting design.
Stagg electric guitar mensura = 648 mm
You'll be able to play on a total of 21 frets
The neck is made of maple
The fingerboard is made using maple
Guitar hardware: nickel
Body of paulownia
Stagg SES-30 IBM pickup: SC-SC-SC
Switch type: 5-position
Tremolo reversible allows for more musical freedom
Cool matte finish
Pickguard keeps your guitar safe from scratches