Stagg PTU-C8 Automatic Chromatic Pedal Tuner
With Easy to Read LED Display and Bypass Output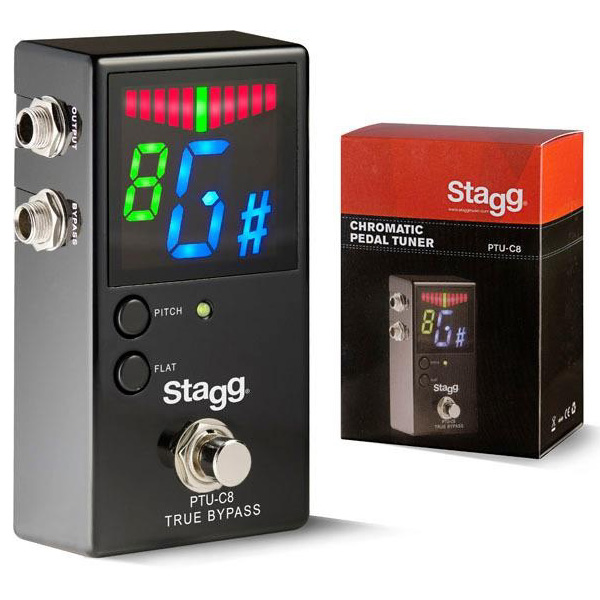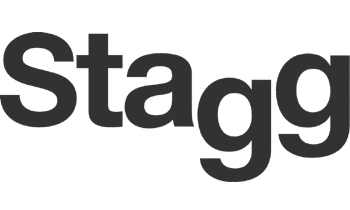 ---
$45
PRICE DROPPED FROM $79
---
---
---
Auto-Chromatic Tuner Pedal For Guitar
Building a pedalboard for your guitar/bass and looking to buy that one piece of kit that no guitarist is without. Look no further than the PTU-C8, a well made Chromatic tuner pedal with large multicolour display that is easily visible in all environments.
It Features
A case/bag protects your guitar from impact, scratches and other influences;It is designed for bass guitar, has two outer pockets for accessories, two shoulder straps under zippered and two solid ear;The material is solid reinforced with nylon reinforcement of 20 mm.
Pedal auto-chromatic tuner
For guitar, bass, and other instruments -
Robust housing made of cast metal with sturdy foot switch and indicator on / off LED
Large digital LED display, 39 segments
Indicating the note and its octave, visual measurement tuning
The height of the tuning fork and the state of transposition
6.3mm jacks 3: input "instrument
Output "tuner"
Output "true bypass" (the original signal remains intact to the amp)
Power supply: 9V battery or external DC adapter
Tuning Range: The 0 (27,5Hz) to C 8 (4.186Hz)
Note: A, A #, B, C, C #, D, D #, E, F, F #, G, G #
Accuracy: +/- 1 cent
Adjusting the pitch: 436
445Hz (1Hz steps)
Transposition: b, bb, bbb
Dimensions (W * D * H): 75x180x51 mm
Weight: 300g (battery included)