M-audio Ctrl 49 keyboard
49-key USB/MIDI Keyboard Controller with Aftertouch, 9 Faders, 8 Buttons, 8 Rotary Encoders, 8 Performance Pads, 4.3" Color Display, and Bundled Software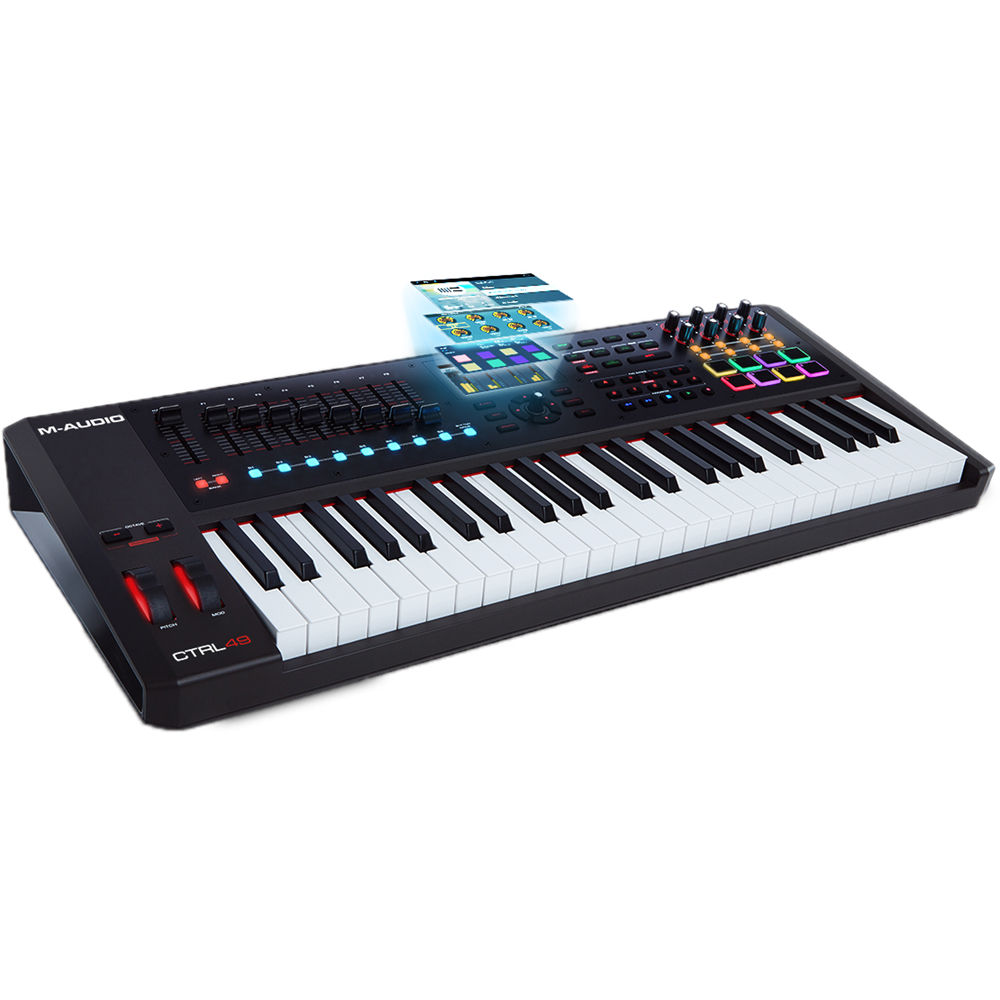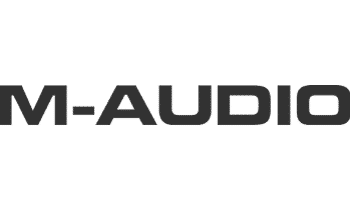 ---
$425
PRICE DROPPED FROM $750
---
---
---
Your Total Integration Controller
If you have a DAW-based workflow with a keyboard controller for input, you're probably tired of having to constantly reach for your mouse. Well, those days are over. The M-Audio CTRL49 operates as one with your DAW and plug-ins. At Ragtime, we've rarely seen tighter controller integration. A high-end 49-key USB/MIDI controller, the CTRL49 lets you harness the power of VST instruments and effects plug-ins with its console-like layout of transport controls, faders, buttons, knobs, and performance pads - all under the control of M-Audio's Virtual Instrument Player (VIP) software.
Immediate auto-mapping for a supercharged workflow
The CTRL49's integrated full-color, high-resolution display and hardware controls immediately auto-map to your VST plug-ins as well as DAW channel level, mute, solo, record, select, and transport controls - all without ever reaching for your computer. Let rip on the silky semi-weighted keybed. Lean into a note for some tasty vibrato - you've got aftertouch. Sweep that filter cutoff with an expression pedal. The M-Audio CTRL49 is the controller you've been wanting all along.
M-Audio CTRL49 49-Key USB/MIDI Smart Controller Features:
Integrated high-resolution 4.3" color display with interface buttons

Furnishes real-time feedback of your plug-in parameters

Comes with Virtual Instrument Player software

Lets you load, play, and control your VST plug-ins without reaching for your computer

M-Audio custom 49-note semi-weighted keybed with aftertouch
9 faders and 8 buttons give you immediate control over your DAW
8 x 360-degree rotary encoders
8 velocity- and aftertouch-enabled performance pads with RGB illumination
Dedicated transport control, octave, pad bank, and performance buttons
Time division, pattern arpeggiator, Roll mode, and tap tempo buttons
Footswitch and expression pedal inputs; 5-pin DIN MIDI I/O
Bundled software: Ableton Live Lite, and AIR Creative FX Collection
AIR Creative FX Collection includes:

AIR Vacuum Pro
AIR Loom
AIR Hybrid 3
AIR Xpand!2
AIR Velvet
AIR Transfuser
SONiVOX Eighty Eight Ensemble
Supercharge your workflow with the M-Audio CTRL49!