Eve Audio SC208
CLASS A studio monitors equipped with ribbon twitter and 8 inches a bi-amplifier with a short-term total output of 125W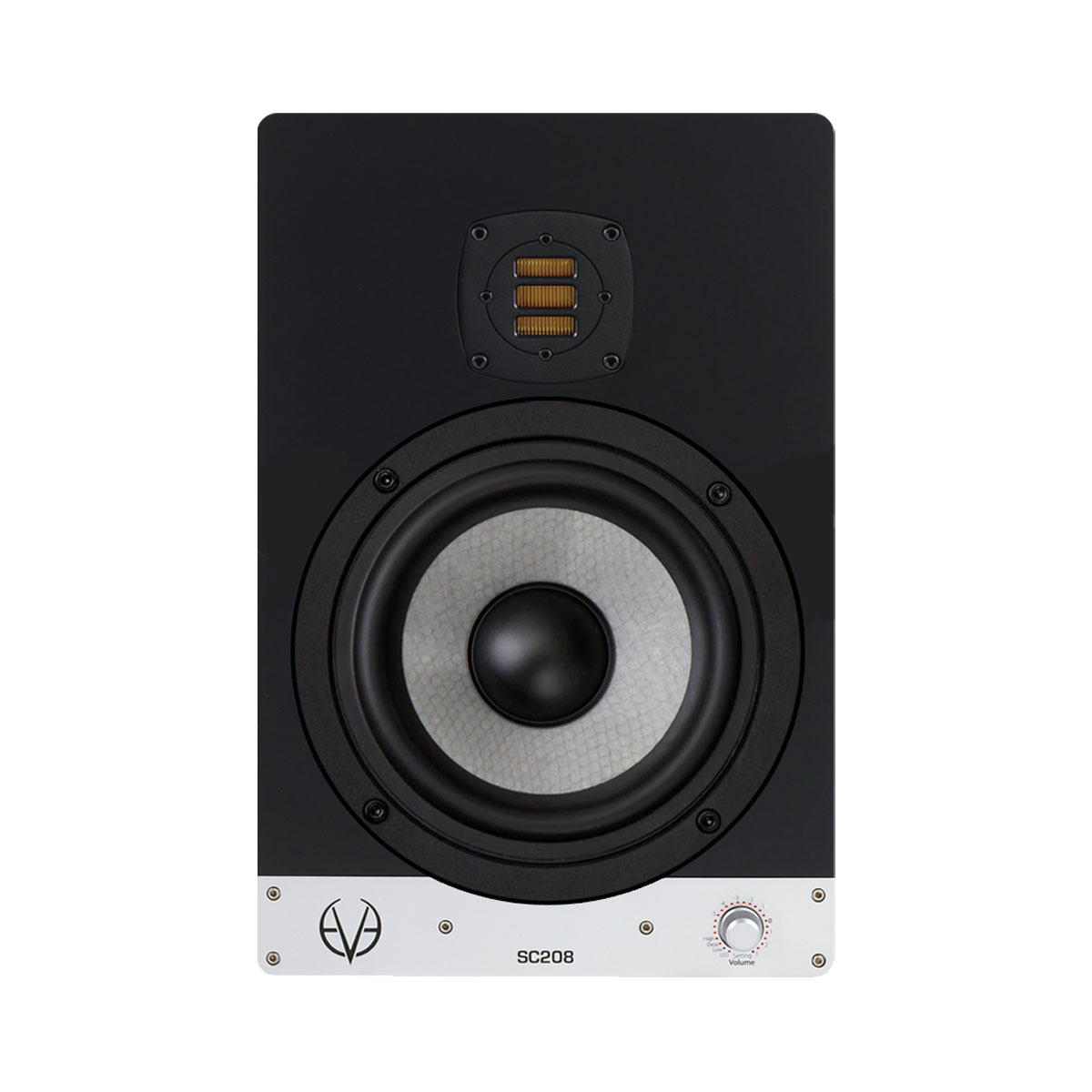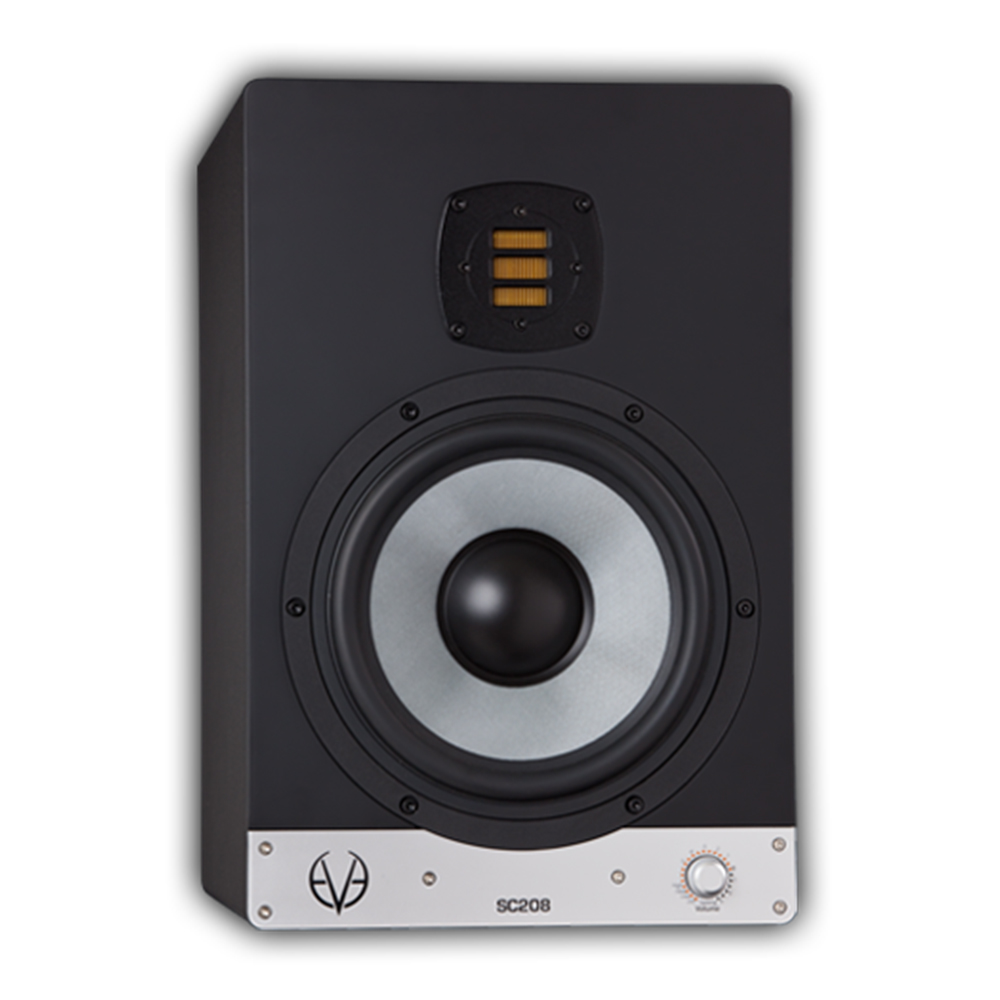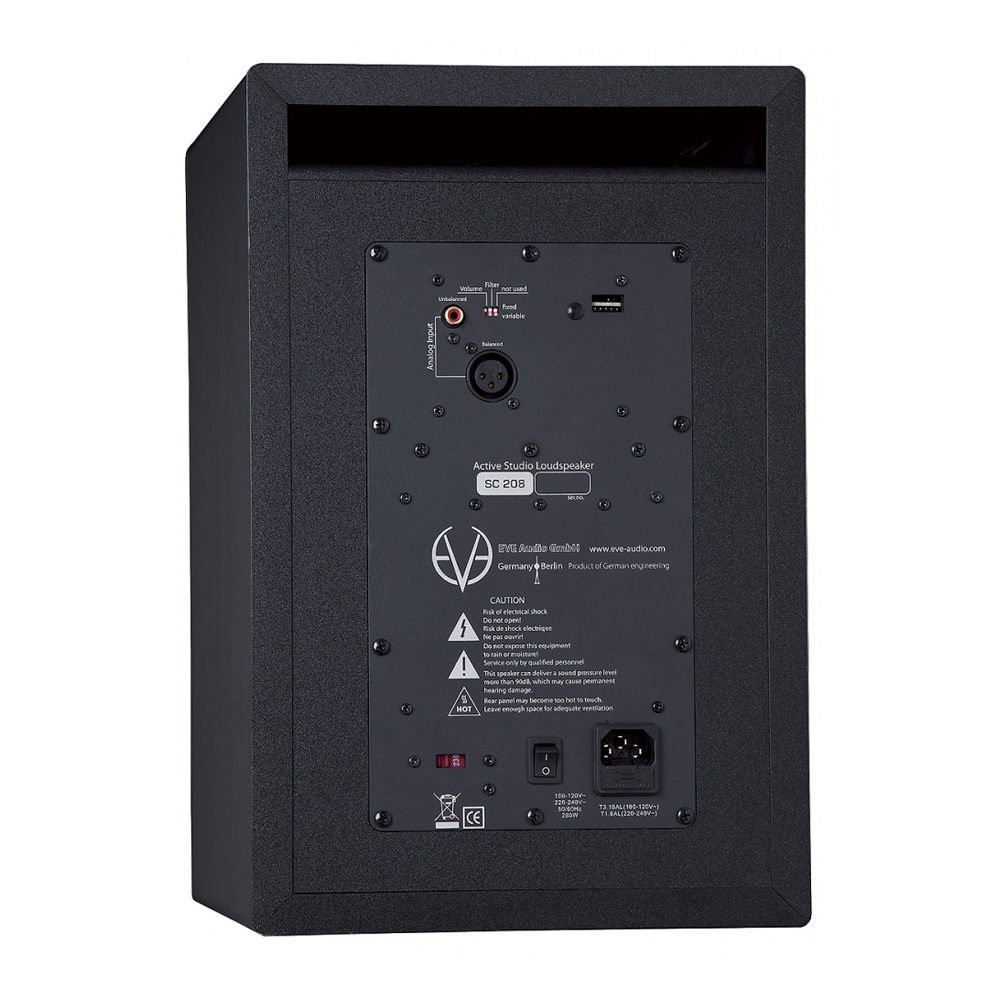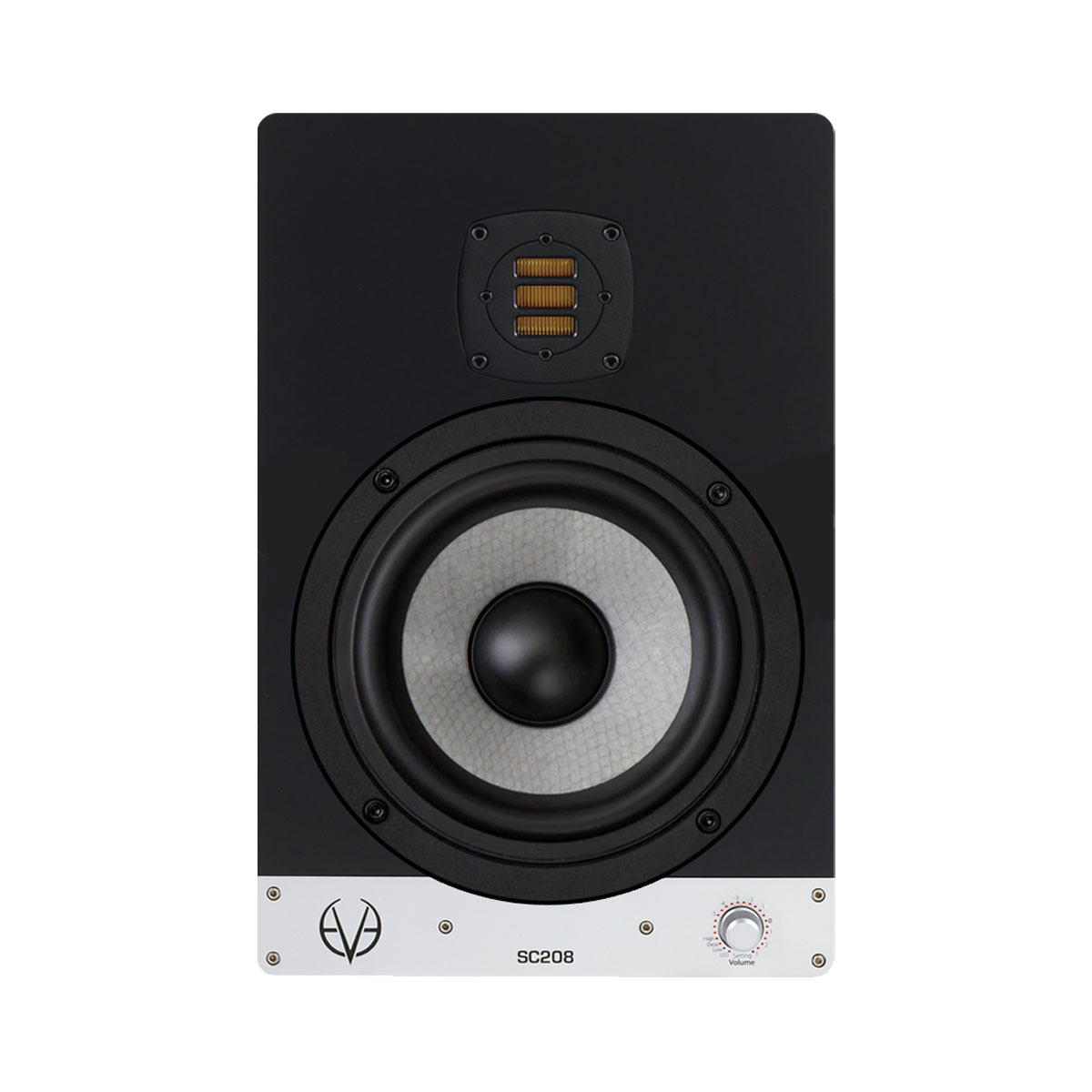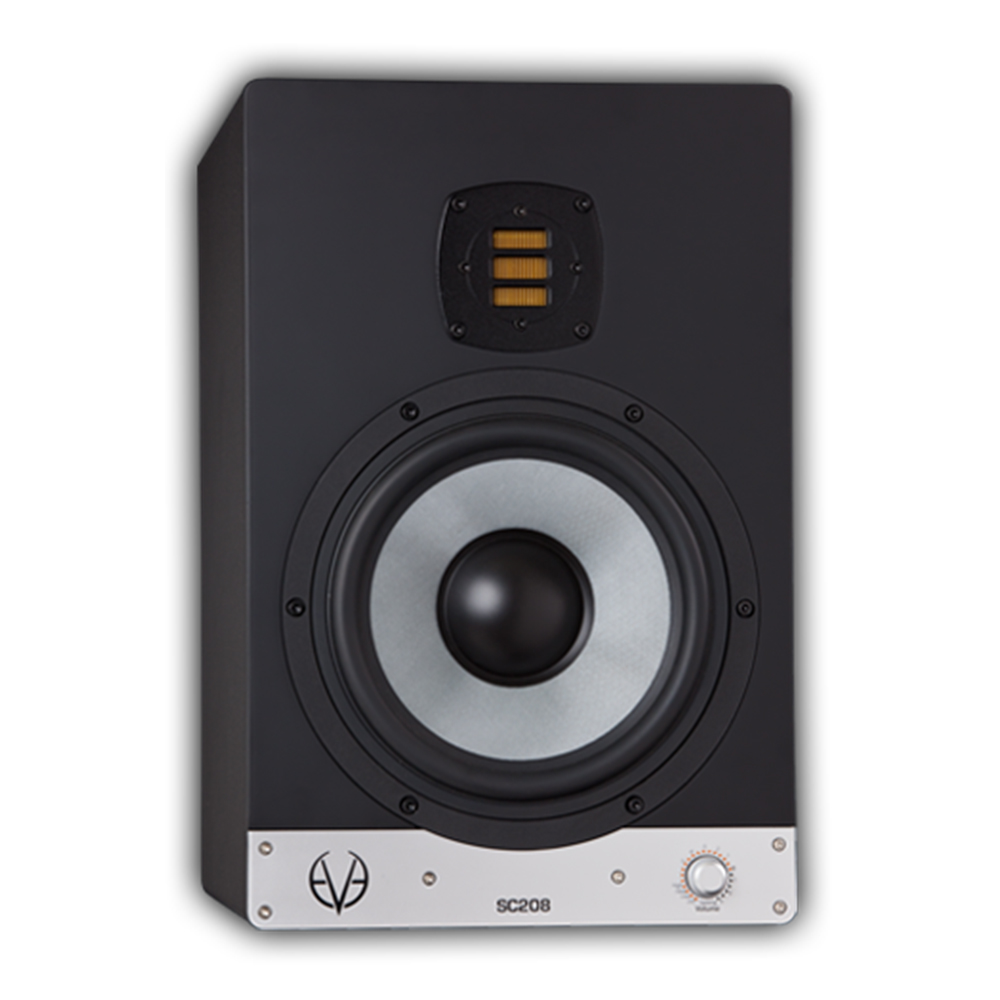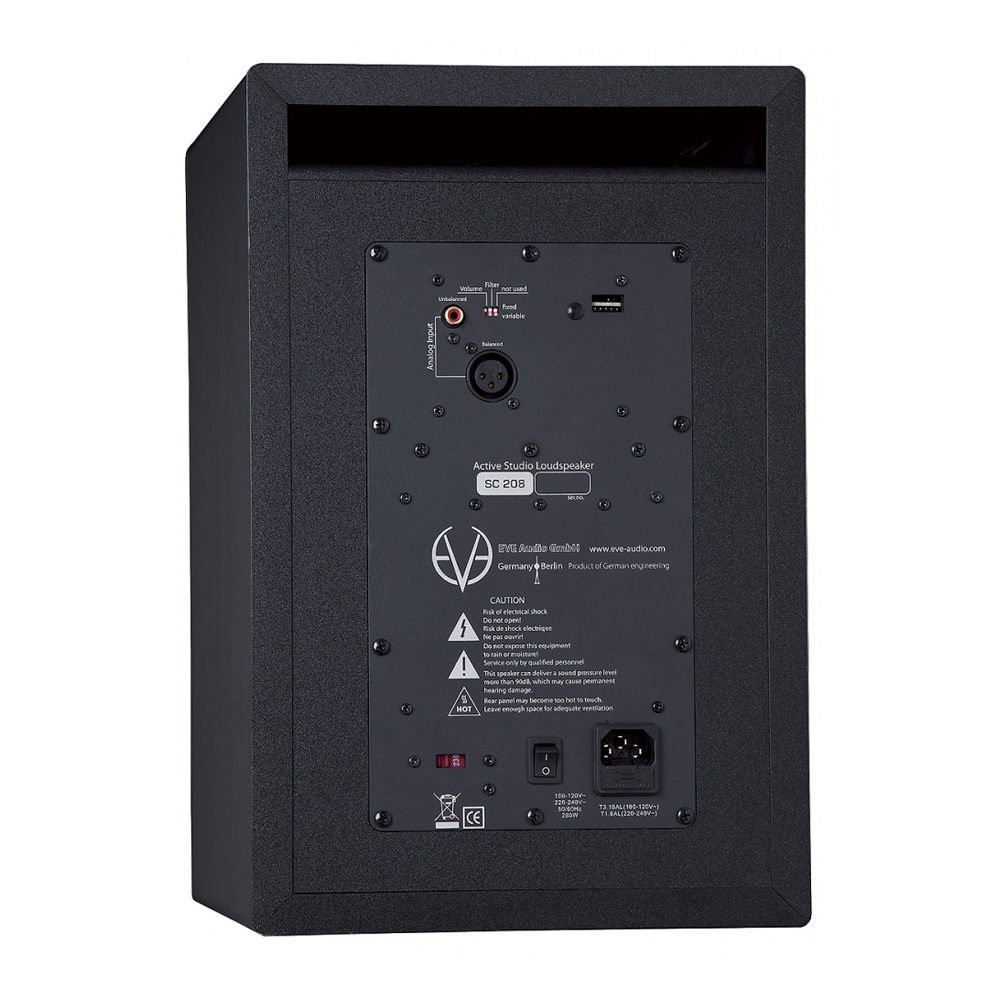 SC208 from EVE Audio
It features the same ease of use and detailed timbre reproduction of all other two-way monitors. But with a larger woofer and more powerful amplifiers, the SC208 will probably be used as a main speaker in a lot of professional and home-studios. If you're looking for a capable and detailed set of above-average size monitors try the SC208. You will probably be surprised.
A two-way Active Studio Monitor
The SC208 from EVE Audio is a two-way active studio monitor for your home or professional studio. Equipped with a bi-amplifier with a short-term total output of 200W for powering its 8" woofer and an AMT RS2 tweeter, the SC208 is designed to offer maximum headroom with minimal distortion.
The SC208's custom-made 8" SilverCone woofer, driven by a 1.5" voice coil, provides bass frequency response down to 36 Hz. This lends to tight and dynamic bass, useful especially if your setup does not include a subwoofer.
The SC208 also features both balanced XLR inputs and unbalanced RCA inputs for flexible connectivity, and a selector knob on the front that gives access to volume control and filter settings to help you tailor your monitors to the way you work.
DSP
One push knob operation gives access to DSP-based volume control and filter settings via high quality A/D converter (24bit/192 kHz) from Burr-Brown
Bass Port Design
Large rear rectangular port with no hard edges for high efficiency on lower frequencies
8" Woofer
AMT RS2 Tweeter
Bi-Amped Design
DSP Based Filters and Volume Control
24-Bit/192 kHz Burr-Brown A/D Converter
Bass Port Design
XLR and RCA Input Connectors
Limiter For Speaker Protection