Boss GT-100 Guitar Multi-effects Pedal
Guitar Multi-effects Pedal with Amplifier Modeling, Simple Editing Interface, 10 Footswitches, Expression Pedal, Analog and Digital I/O, and USB Recording Out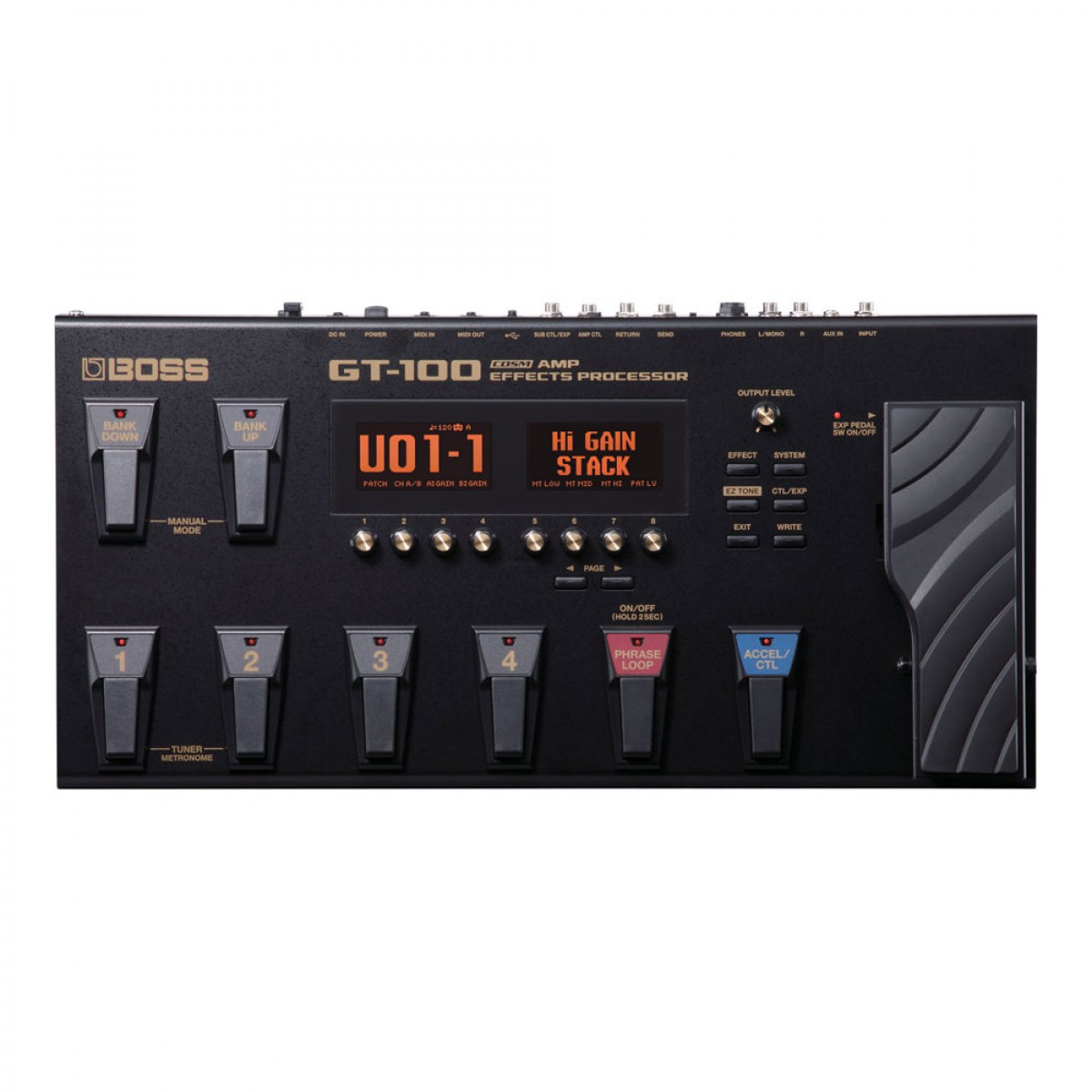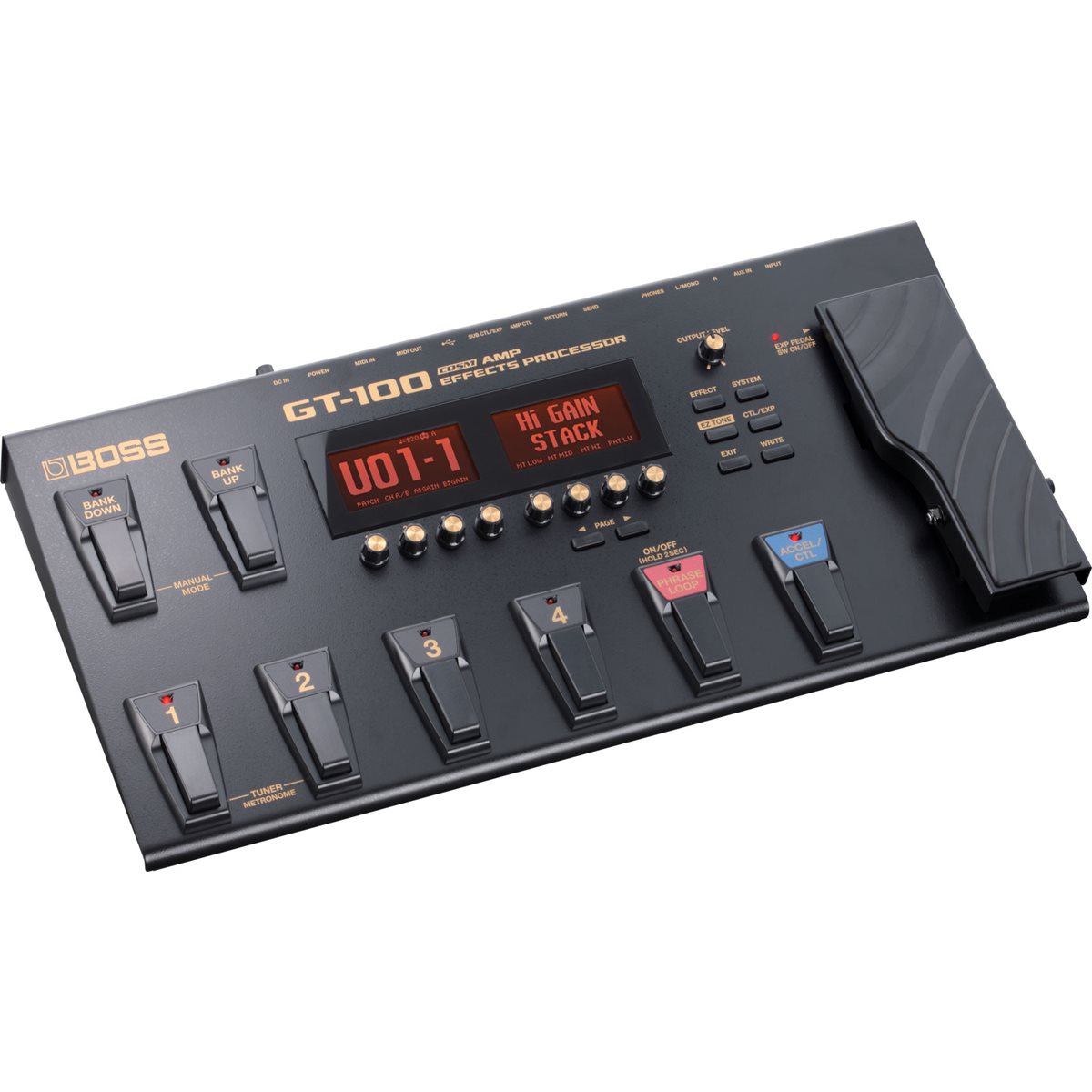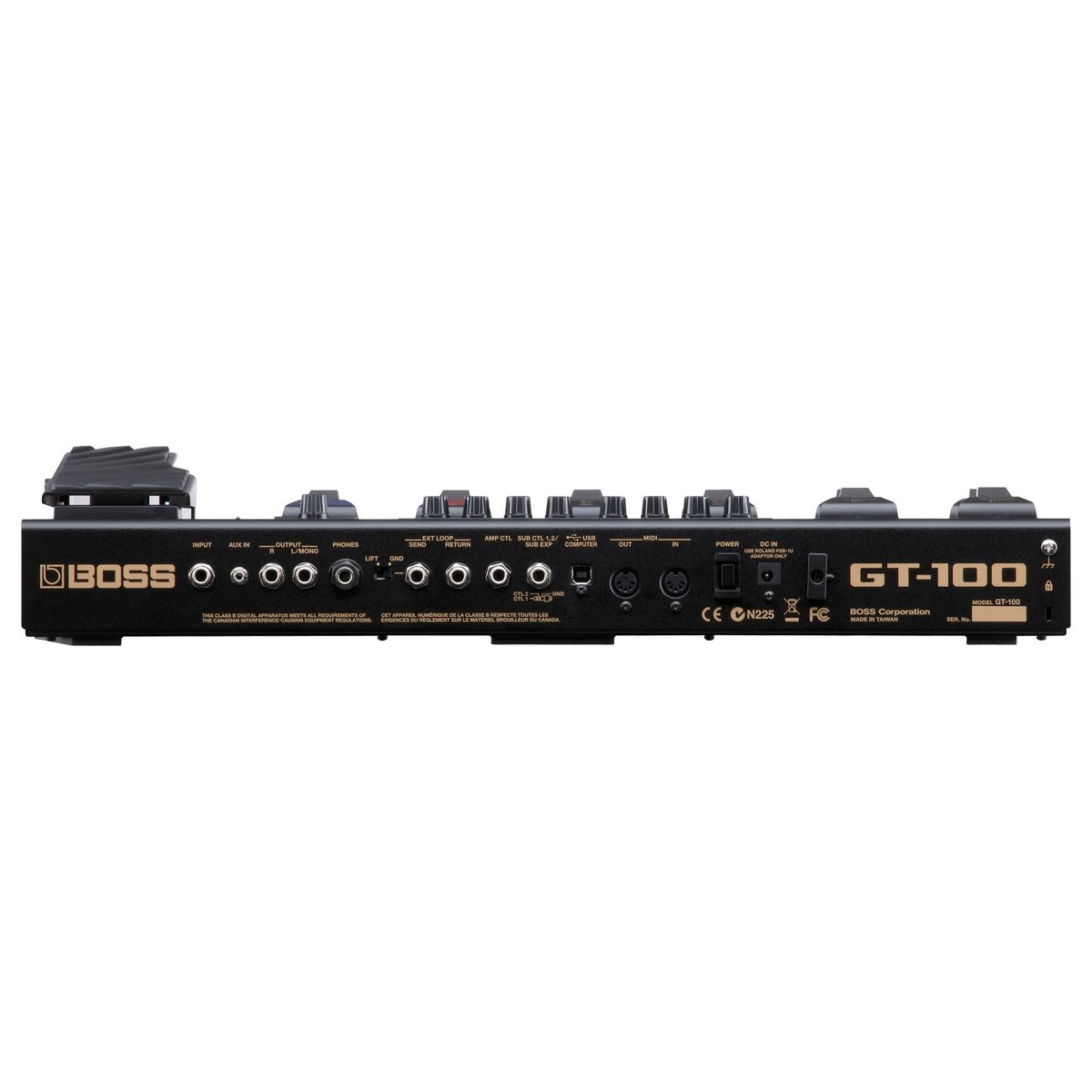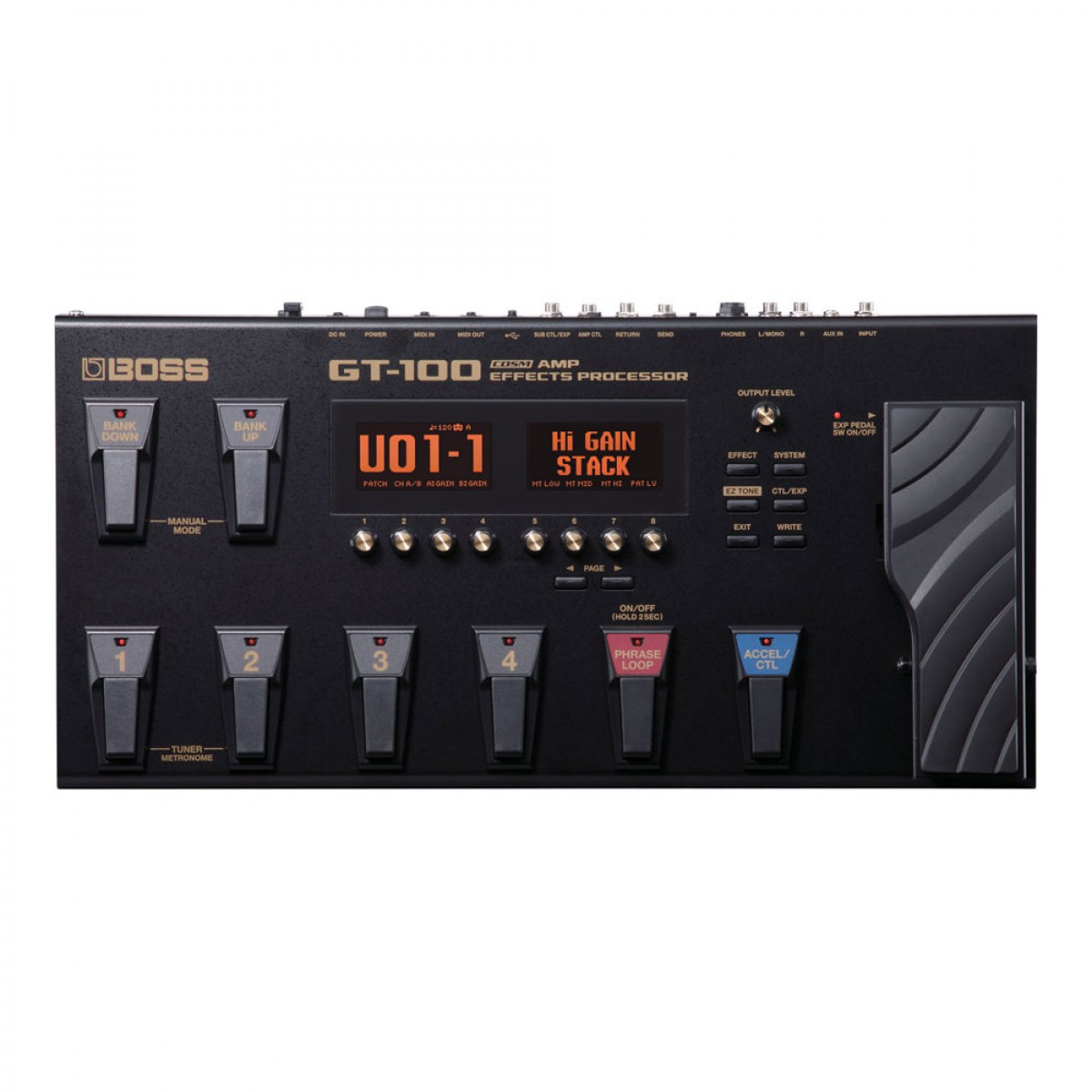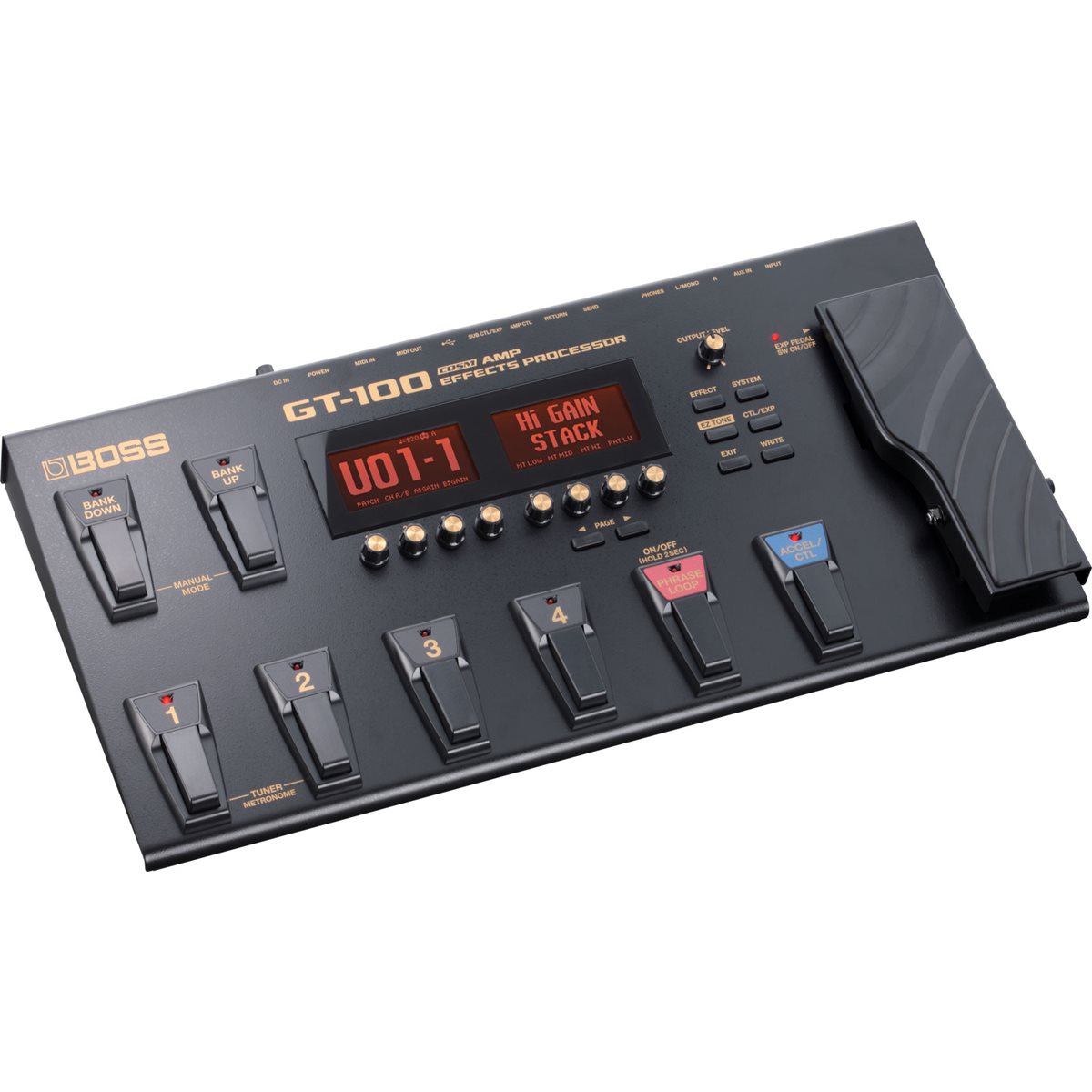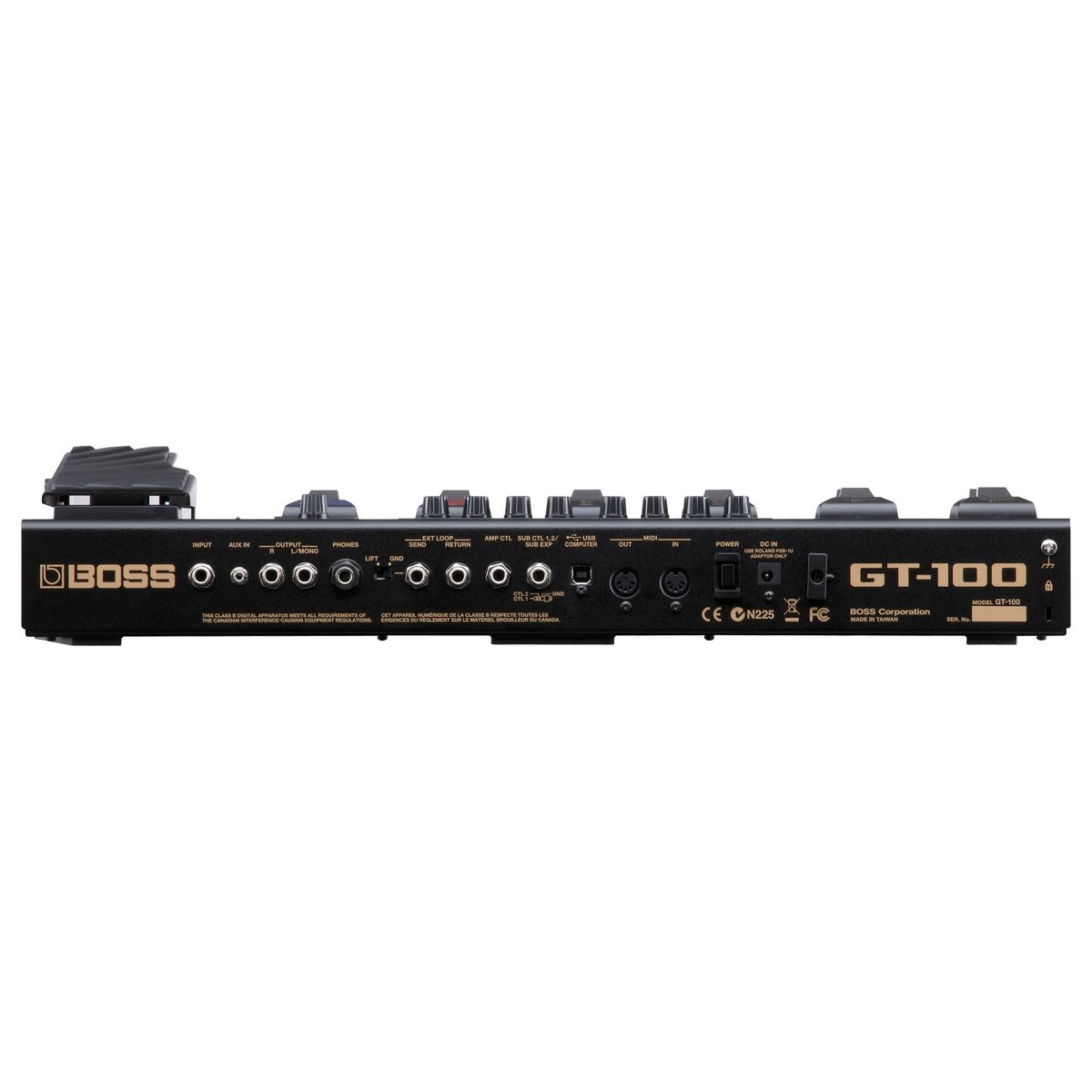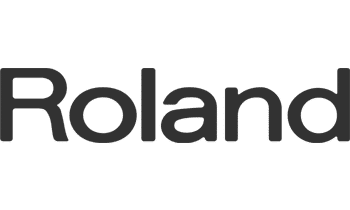 ---
$666
PRICE DROPPED FROM $850
---
---
---
BOSS's Top-tier Multi-effects Unit
Not only is the GT-100 BOSS's most powerful multi-effects unit, but it is one of the most powerful multi-effects and modeling units in the world. You'll find a bevy of fantastic-sounding amplifier and effects models onboard. But it's the GT-100's 32-bit, 96kHz processing that injects each model with a realistic feel that needs to be experienced to be believed. A quick glance at the pedal's rear panel reveals effects loops, MIDI, external control and much more. Add all of that to the BOSS GT-100's USB connection for deep editing and direct recording, and you have an all-in-one tonal solution that is equally adept for live, home, or studio use.
Better sounding, better feeling models
BOSS is definitely upping their game with their GT-1000 multi-effects unit. For the technically inclined among you, this effects powerhouse boasts 32-bit AD/DA and 32-bit/96kHz internal processing, Roland's acclaimed Tube Logic technology, Augmented Impulse Response Dynamics (AIRD) technology, and BOSS's Multi-dimensional processing. That's a lot of firepower driving the tone and feel of each and every amplifier, cabinet impulse response, and effects model onboard. The GT-1000 sounds and feels like the real thing.
Computer-based recording and editing
The BOSS GT-1000 is generating quite a bit of buzz around Sweetwater for its ability to be as comfortable in the studio as it is in a live environment. That's in large part to its USB connectivity. Hook the GT-1000 to your computer and you open up a world of direct recording and deep tonal editing that unleashes the unit's full potential. Becoming a high-quality audio interface, you're able to lay down your best guitar tones quickly and effortlessly.
Powerful rig control
With how easy it is to use, you'll be astounded how much control the GT-1000 gives you over your entire guitar rig. Place the board on the floor and it's a streamlined replacement for your current pedalboard. Its dual effects loops allow you to continue getting the most from your favorite effects pedals as well. The GT-1000's control and expression outputs will manipulate amp channels, tempos, and much more. MIDI switching integrates into your more involved rig. Or send your tone straight to the house for an all-in-one rig replacement.
BOSS GT-1000 Multi-effects Pedal Features:
Powerful multi-effects unit with modeling and rig control
32-bit AD/DA and 32-bit/96kHz internal processing
Roland's acclaimed Tube Logic technology, Augmented Impulse Response Dynamics (AIRD) technolog, BOSS's Multi-dimensional processing
Modeling technology from BOSS's Waza and Katana amplifiers
Wide variety of amplifier and effect models
2 x effects loops integrate your favorite stomps
MIDI I/O
Onboard volume/expression pedal
Control for outboard pedals and amplifiers
2 x XLR stereo outputs
Specifications:
Pedal Type:

Multi-FX

Number of Effects:

116

Effects Types:

Reverb, Delay, Pitch Shifter, Octave, Flanger, Phaser, Tremolo, Vibrato, Harmonist, Chorus, Auto Wah, Compressor and more

Amp Modeling:

Yes

Looper:

Up to 38 seconds

Inputs:

1 x 1/4" (instrument), 2 x 1/4" (return)

Outputs:

2 x 1/4" (main out), 2 x 1/4" (send), 2 x XLR (sub out)

MIDI I/O:

In/Out

USB:

1 x Type B

Bluetooth :

Yes

Headphones:

1 x 1/4"

Other I/O:

3 x 1/4" (control/expression, amp control)

Expression Control:

Built-in

Compatibility:

PC, Android, iOS

Power Source:

9V DC power supply (included)

Power Usage:

1200mA

Height:

2.75"

Width:

18.18"

Depth:

9.76"

Weight:

7.93 lbs.

Manufacturer Part Number:

TBD