Blue Microphones Yeti Pro XLR and USB Condenser Microphone
USB Condenser Microphone with 4 Polar Patterns, PreSonus Studio One Artist DAW Software, iZotope Ozone Elements Processing Suite, and Quick-start Templates - Mac/PC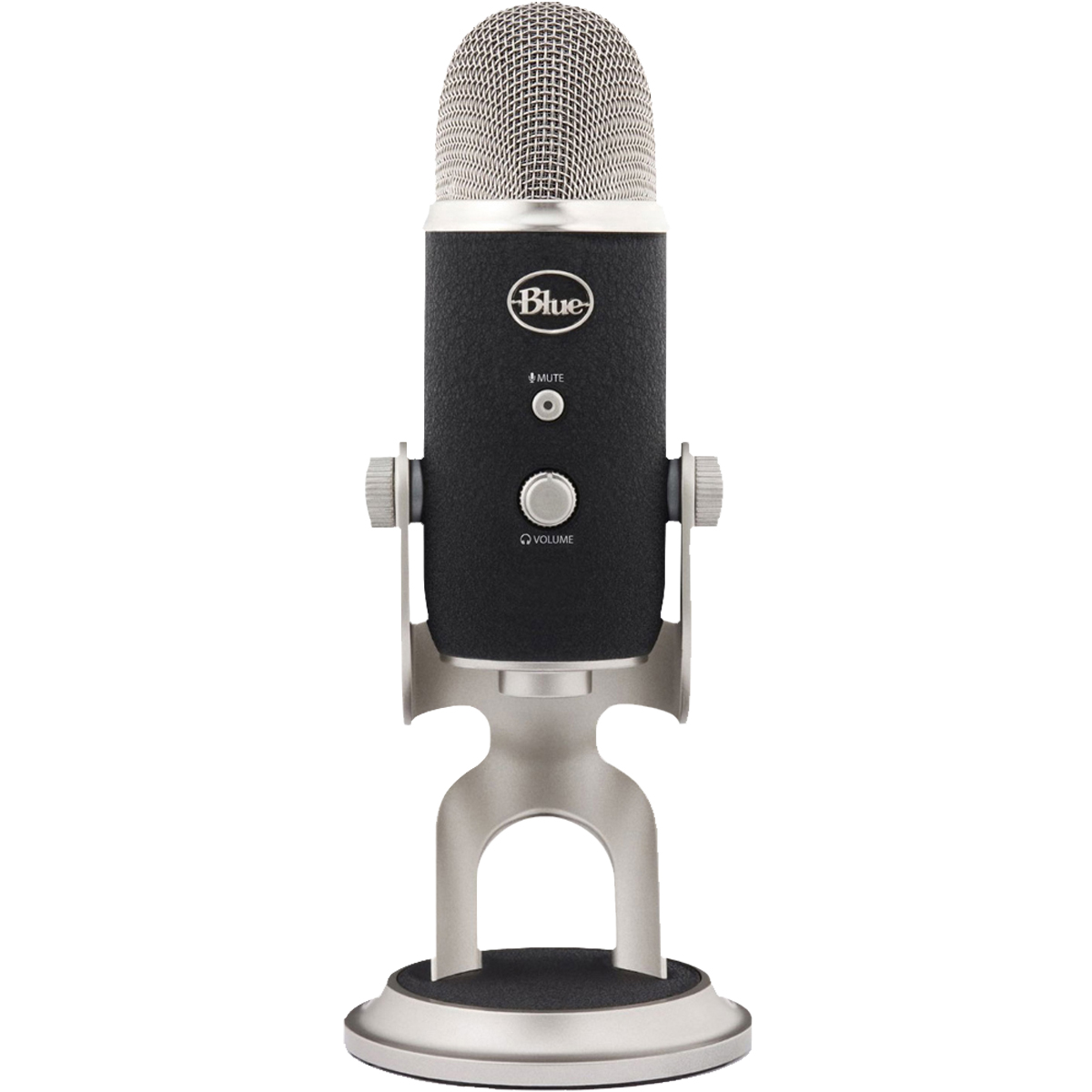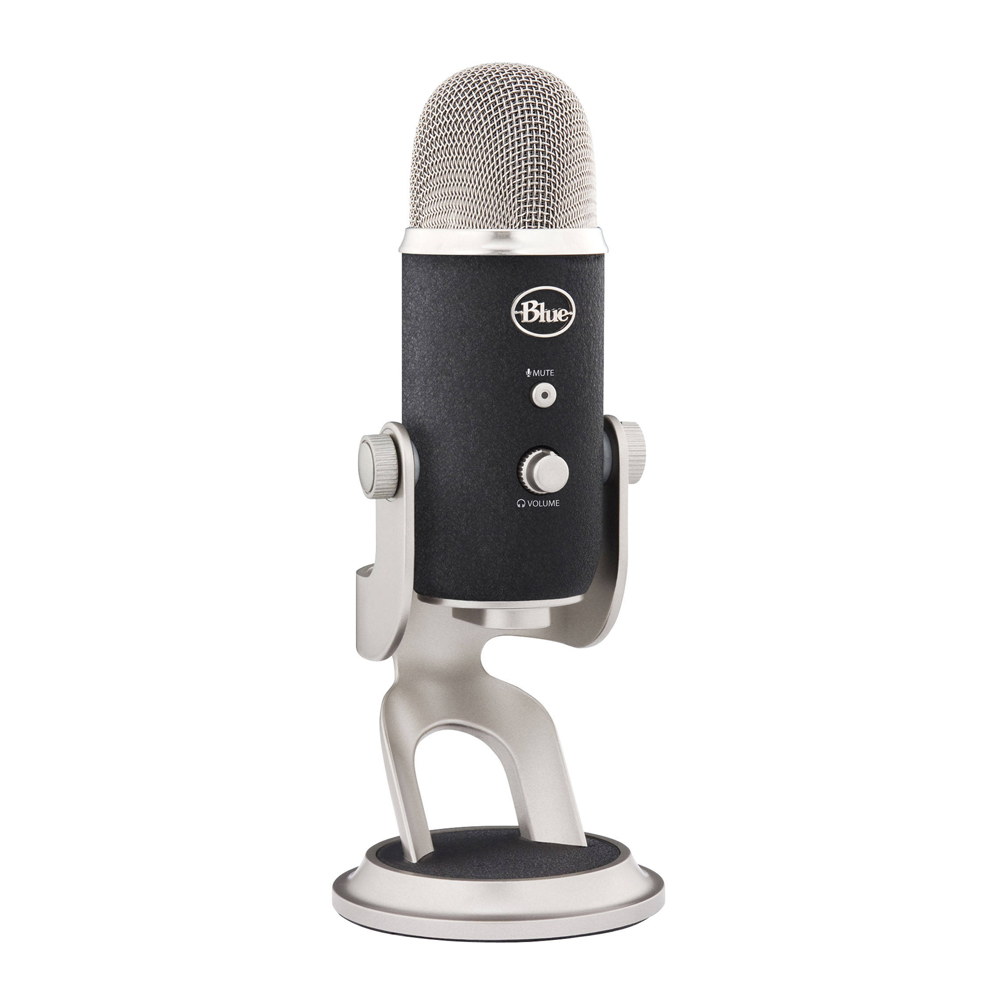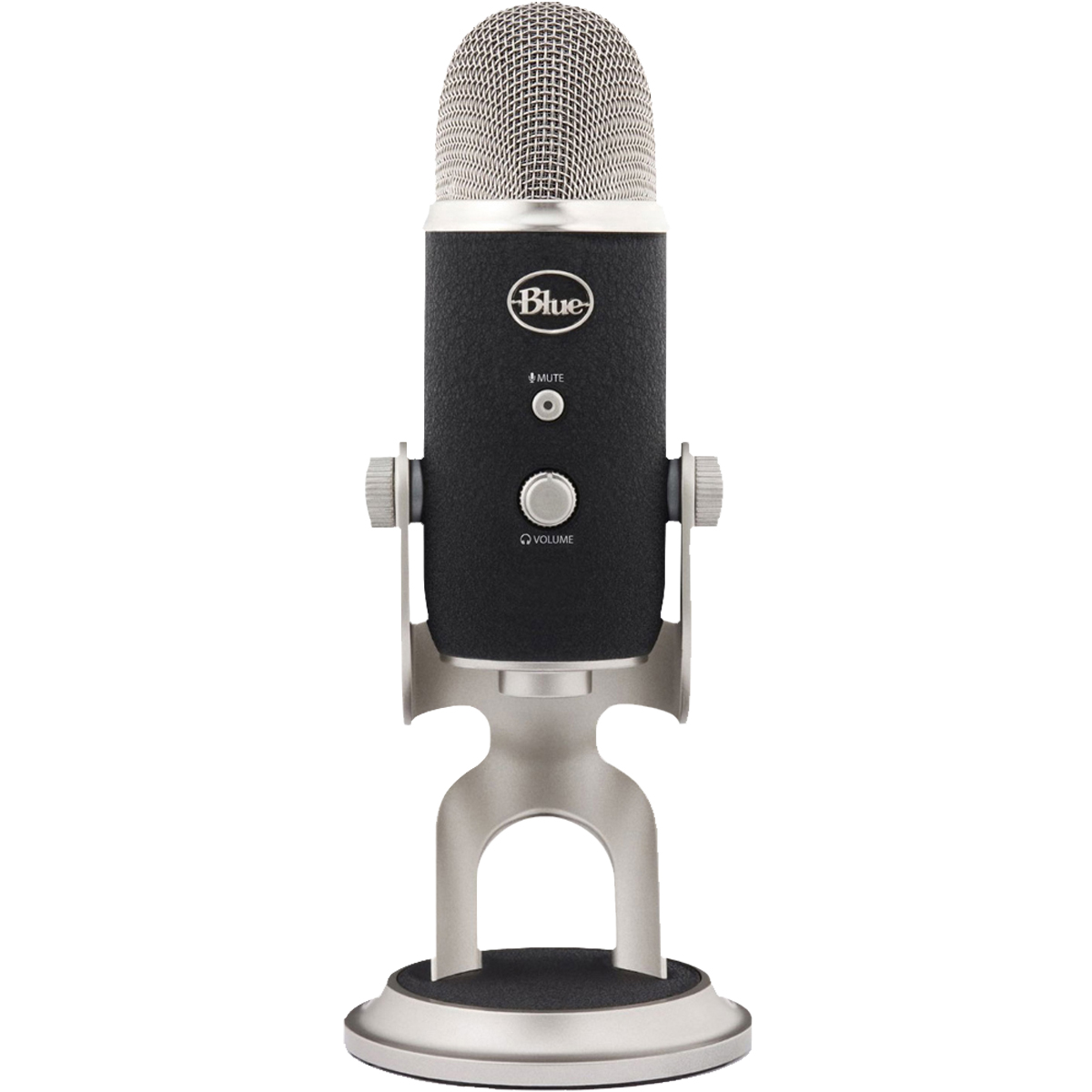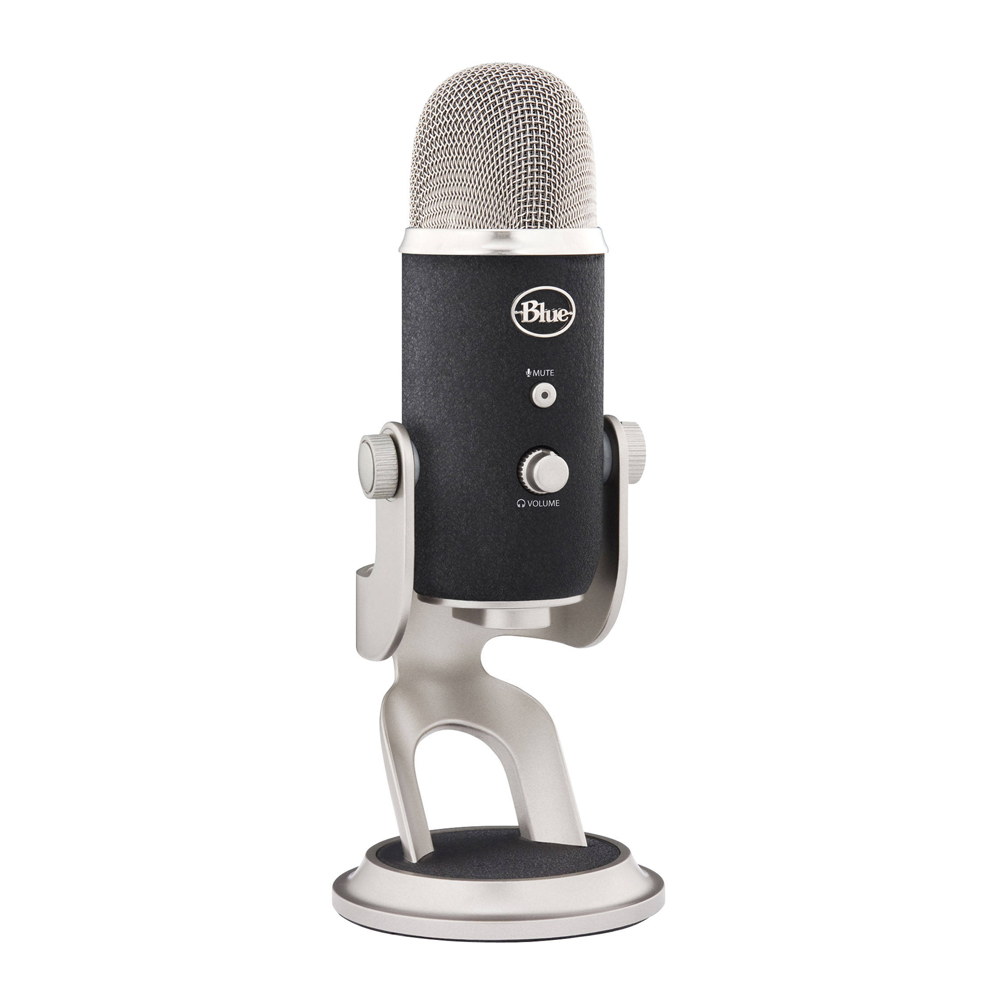 BLUE MICROPHONES
---
$350
PRICE DROPPED FROM $499
---
---
---
Complete Vocal Recording System with Quick-start Templates
The Yeti Pro Studio from Blue Microphones is an easy-to-use all-in-one recording system. Capture great-sounding vocals with the Yeti USB condenser microphone. The Yeti features three proprietary 14mm capsules, providing you with four useful polar patterns. Pipe your voice directly into the included PreSonus Studio One Artist DAW software via a simple USB connection. Then sweeten your vocals with iZotope's Ozone Elements plug-in processing suite. Get up and running in no time with quick-start templates created by Grammy Award-winning audio engineers. The Blue Microphones Yeti Pro Studio is ideal for voice-overs, podcasts, live streaming, and more.
The Yeti Studio captures great-sounding vocals
This Yeti is an incredibly versatile USB microphone. Its innovative triple-capsule array records in stereo, or choose among three other patterns.The Yeti connects right to your computer via USB. Forget about hauling around lots of cables and an audio interface - just connect the Yeti to your Mac or PC and record something awesome. The Yeti also features a built-in headphone jack with its own volume control for easy monitoring, as well as master volume, mute, and mic gain controls.
Record, edit, and more with PreSonus Studio One Artist
If you want to get in on the easy-to-use digital audio workstation you've heard on countless hits, PreSonus Studio One 3 Artist is the way to go. Getting started is a snap. From there, it's easy to find ideal tempo-matched backing tracks, capture inspiring sounds and performances on physical or virtual instruments, mix with pro effects, and even share your music online with your friends and fans. Studio One 3 Artist keeps you inspired and in the flow - focused on your music, not the music-making process.
Sweeten your vocals with iZotope Ozone Elements
iZotope's Nectar Elements combines three sophisticated processors into one easy-to-use plug-in. Optimize your vocal's sound field with Ozone's Imager. Sculpt it to perfection with EQ. Then pump it up to professional levels with its acclaimed Maximizer.
Quick-start templates get you up and running fast
A talented group of Grammy Award-winning audio engineers have crafted quick-start templates especially for the Yeti Pro Studio, making it easy for you to start recording right out of the box. These templates provide you with excellent starting points for podcasting, voice-over, songwriting, vocals, and more. It's really easy to get pro-sounding results out of the Yeti Pro Studio recording system.
USB microphone for convenient plug-and-play capture on Mac and PC
Versatile tri-capsule system for optimizing the sound to sources
Built-in headphone output makes it an all-in-one solution
Custom base for desktop use plus a standard threaded mic stand mount
Can record in stereo, cardioid, omnidirectional, and bidirectional modes
Flexible system makes it like having multiple microphones in one
24-bit/192kHz resolution recording performance
PreSonus Studio One Artist for recording, editing, and more
iZotope Ozone Elements for sweetening your vocals
Templates for podcasting, voice-over, songwriting, vocals, and more