Roli Lighpad block controller
The surface of the Light pad Block is tactile and pressure responsive, letting you shape music through taps, glides, presses, and other intuitive gesture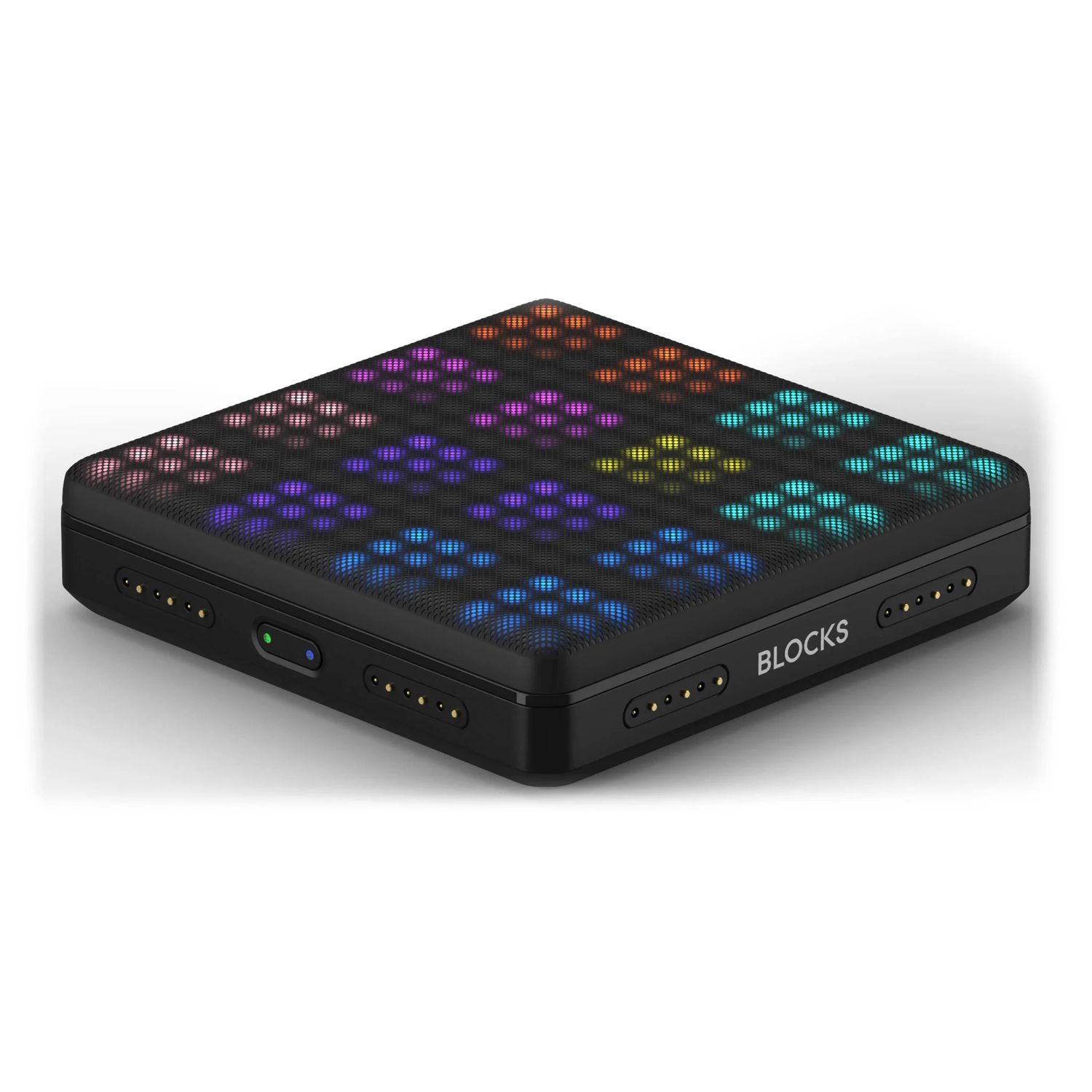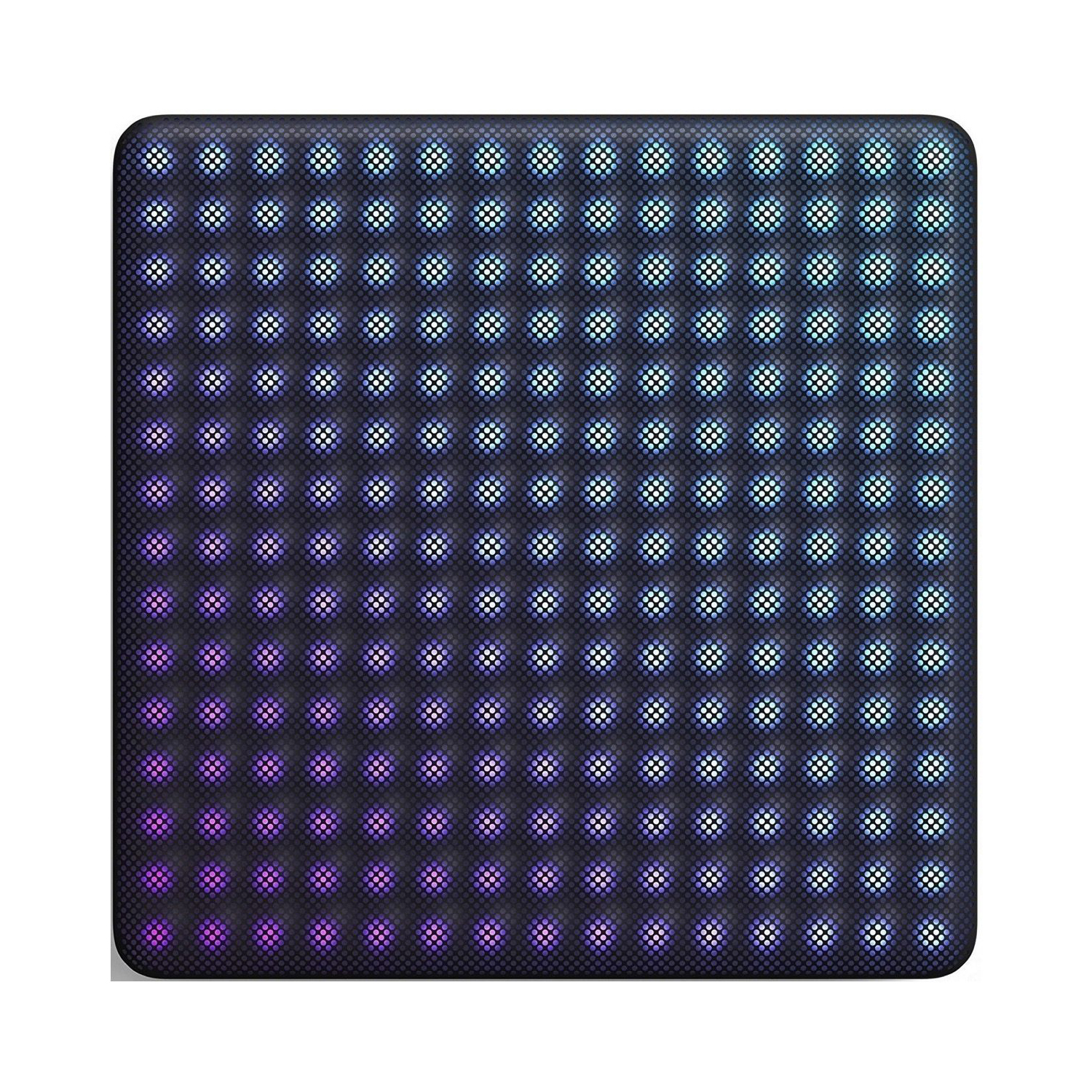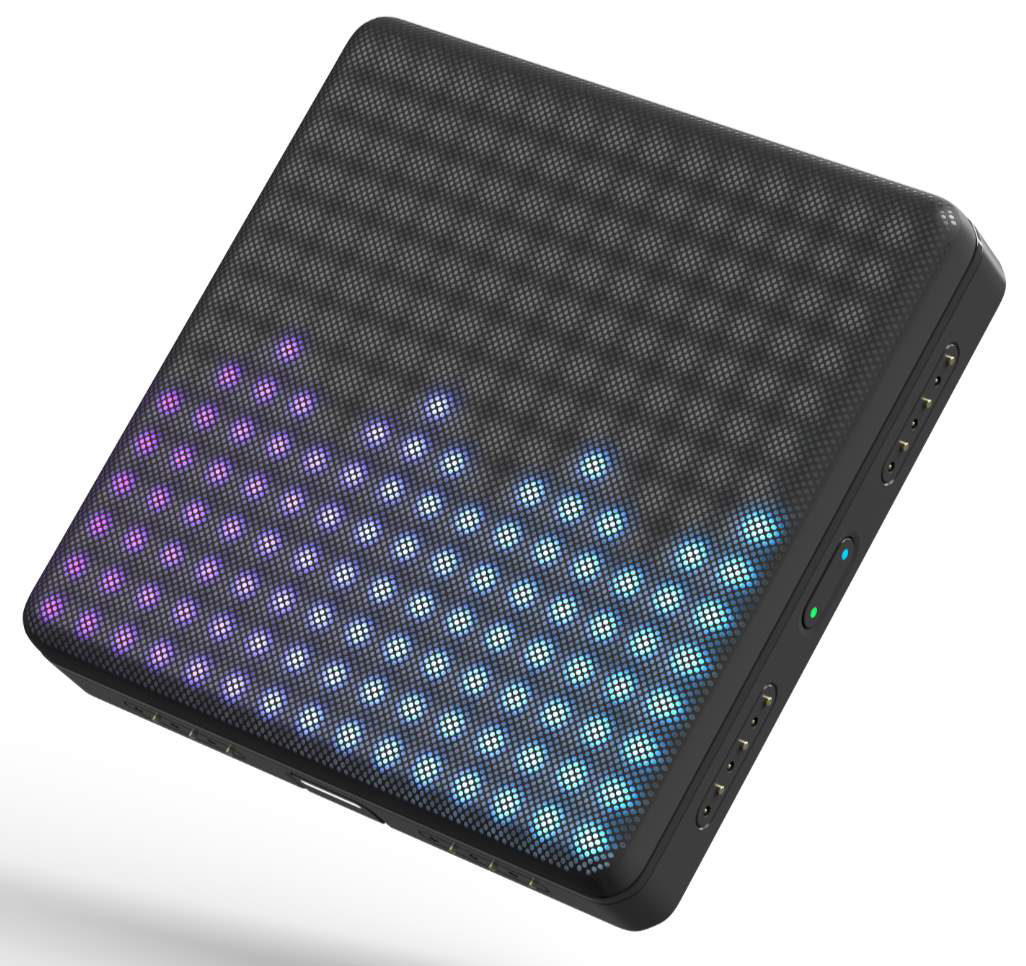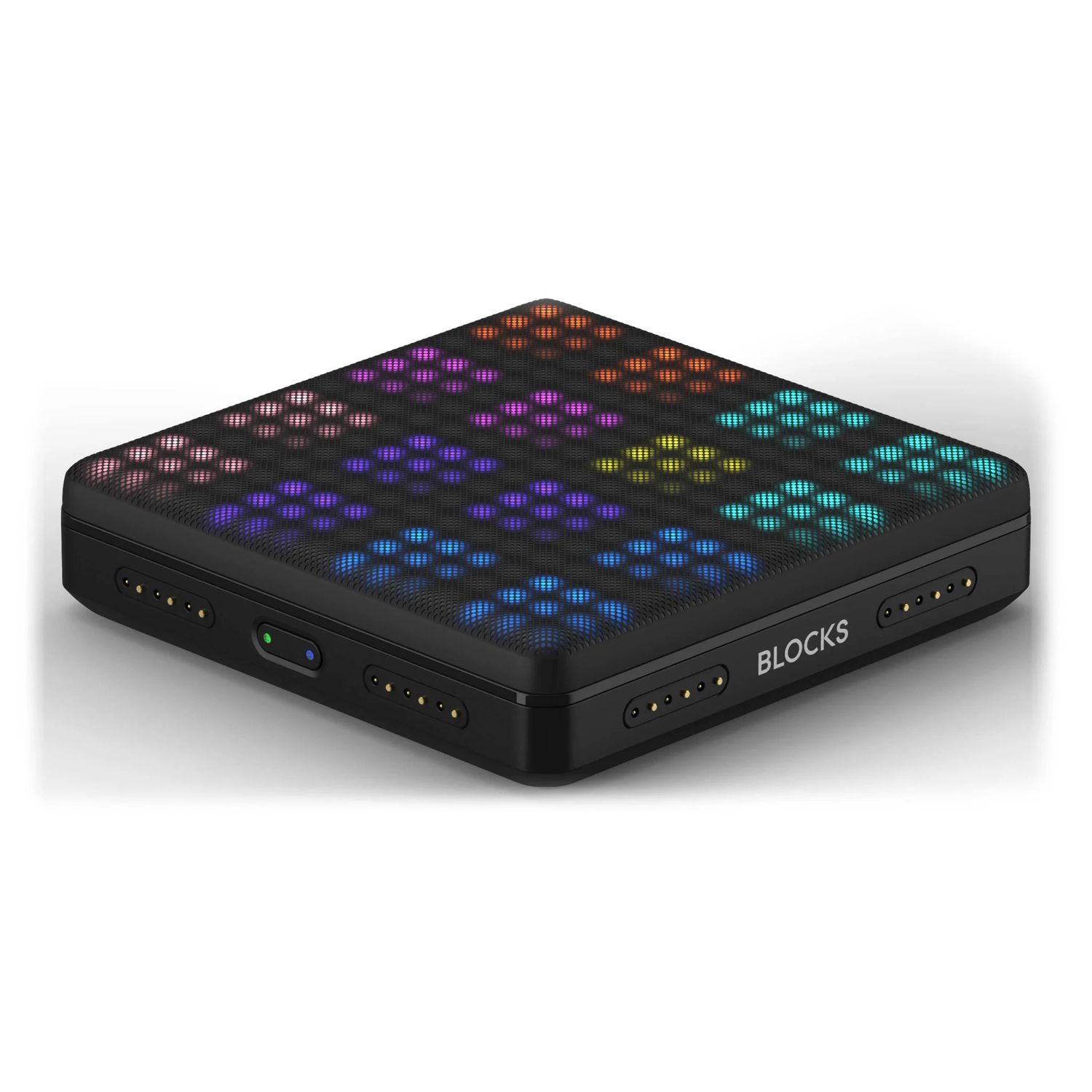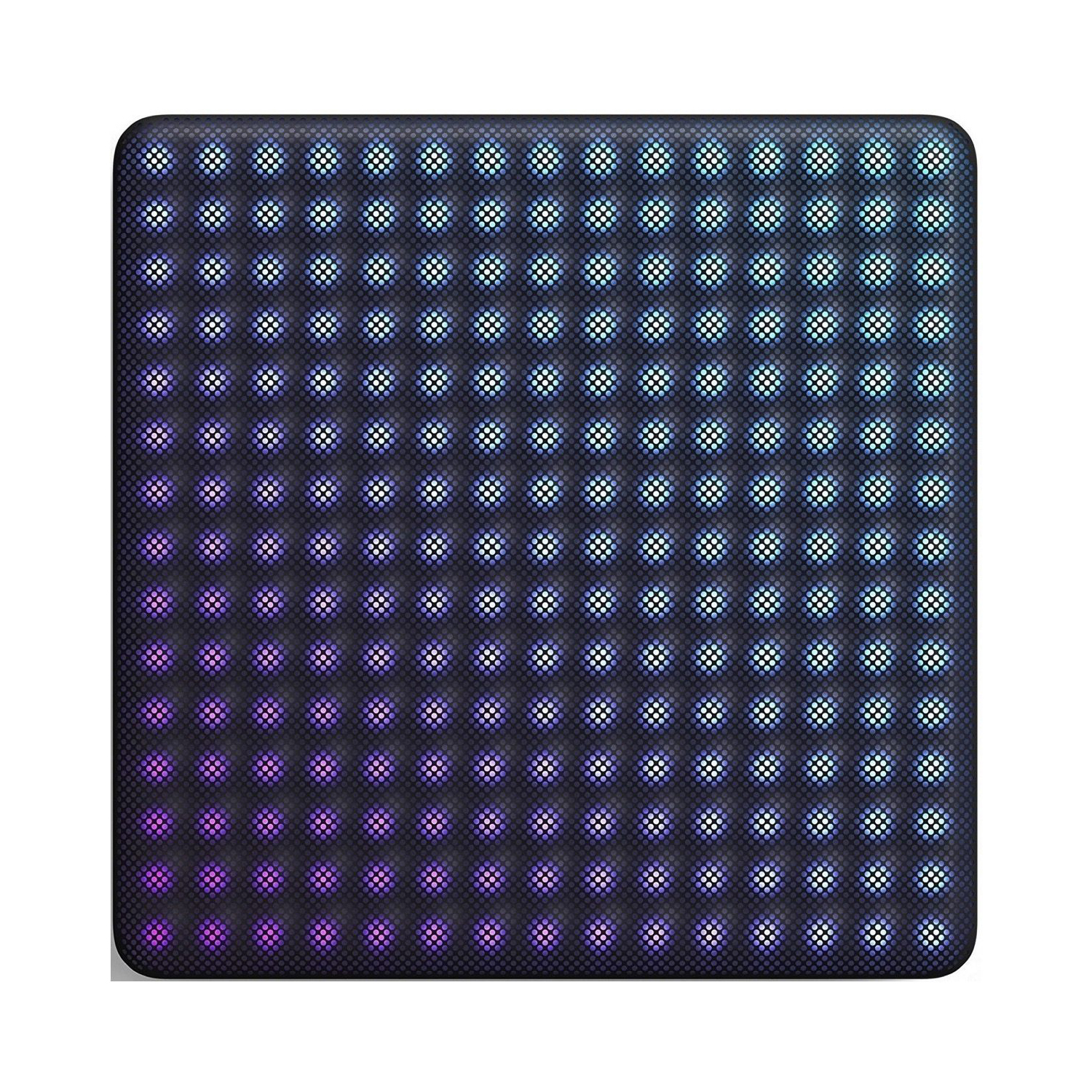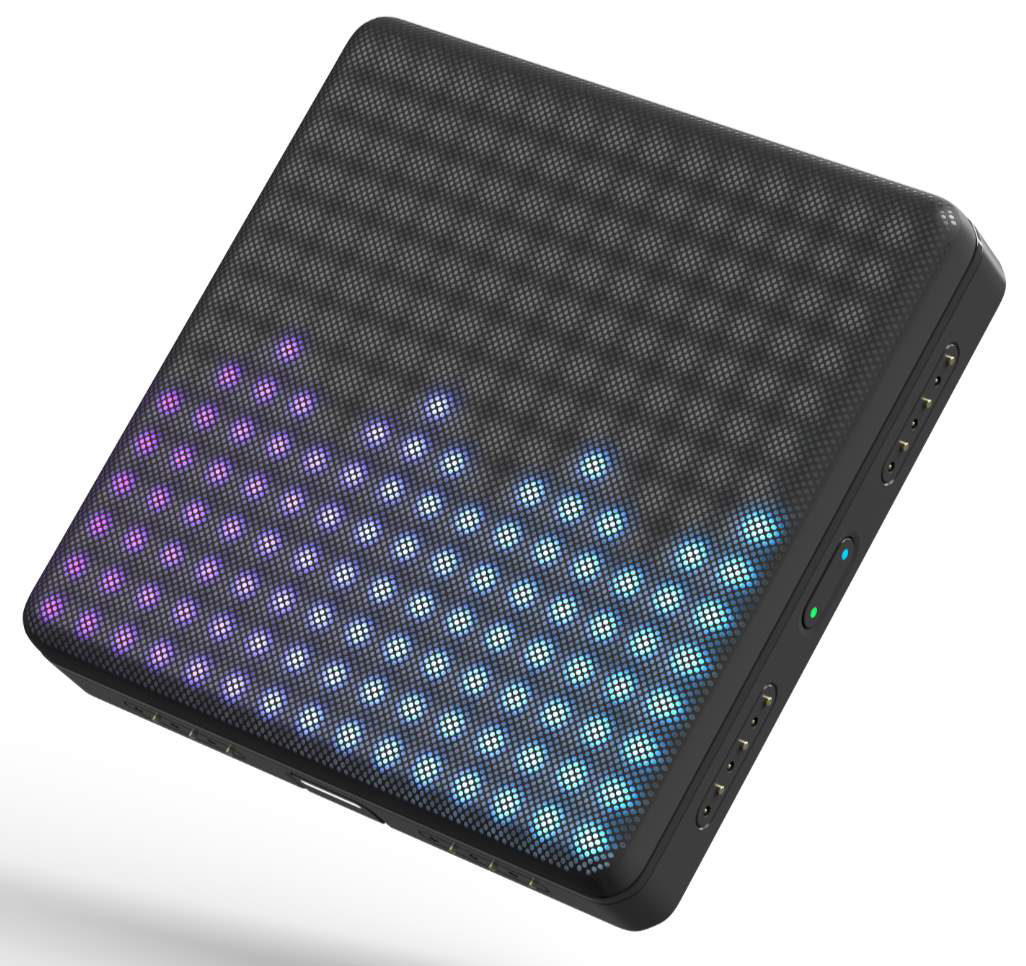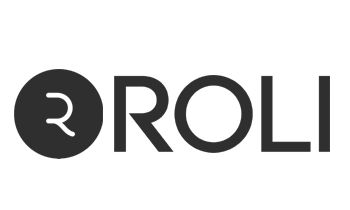 ---
$205
PRICE DROPPED FROM $220
---
---
---
With a futuristic playing surface that can respond to your touch in five different ways
perform. When paired with the NOISE app for iOS you'll have a huge range of sounds to explore, from drums and synths to guitars and orchestral sounds. Or use the ROLI Dashboard software to allow your Lightpad Block to work as a control surface for your favorite DAW software or MIDI rig. The pressure-sensitive silicone surface is incredibly responsive, allowing you to apply pitch bends, glide between notes, and other articulations you simply can't achieve with a traditional keyboard or pad controller. You can even add sets of dedicated performance controls to the ROLI Lightpad Block, with the Loop Block and Live Block modules (sold separately).
The Real advantage
The ROLI Lightpad Block puts expressive control over sounds at your fingertips, and the unique pressure-sensitive surface allows you to play with nuance. Wiggle your finger to apply vibrato, slide your finger to glide between notes, and press harder to open the filter on a synth sound. The colorful square pads on the playing surface can be used to play individual notes, chords, scales, and even arpeggios.

Connected to your iOS device via Bluetooth, the ROLI Lightpad Block is designed to be the ultimate controller for ROLI's NOISE app. The NOISE apps gives you access to a huge range of sounds, from leads and bass sounds to pads and synth effects. Use the NOISE apps to select sounds, add effects, and even record and launch your own loops. You'll receive ROLI's Equator Player, a streamlined version of Equator with over 200 sounds available. Browse hundreds of presets, from realistic pianos and guitars to evocative pads and extreme synth leads. Also along for the ride is BLOCKS Dashboard software.
Portable, modular, wireless music controller for iOS
Free NOISE app offers a wide range of sounds to explore
Equator Player offers over 200 sounds
Set it up to control your DAW or MIDI rig via ROLI's Dashboard software
Charges via USB-C and through connection to other Blocks
Pressure-sensitive surface responds to your touch in five different ways for expressive playing
Colorful illuminated pads for playing sounds, chords, scales, and arpeggios
Choose sounds, add effects, record loops, and launch loops with the NOISE app
Connects wirelessly via Bluetooth to your iPhone or iPad
Can be expanded with control modules for enhanced performance potential
Learn Mode teaches you how to play songs