Blackstar Fly 3 Bass 1x3iNCH 3-watt Bass Combo Amp
3-watt, 1-channel, Solid-state, 1x3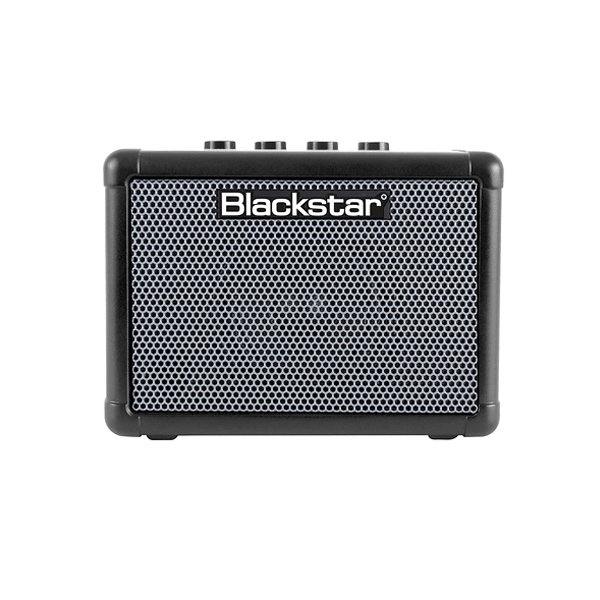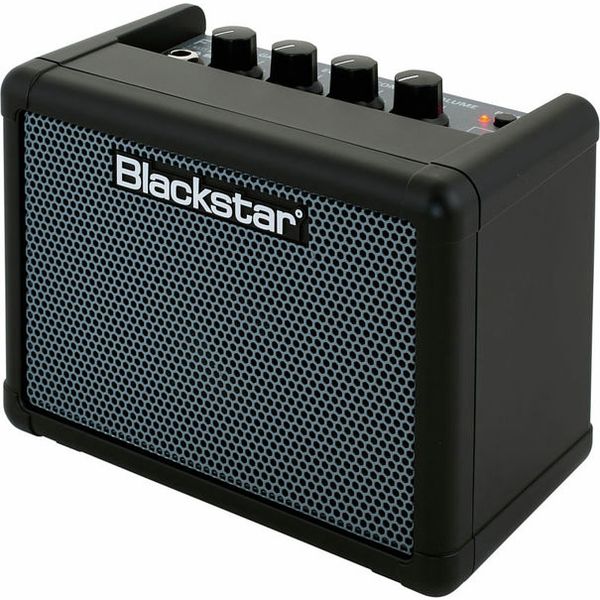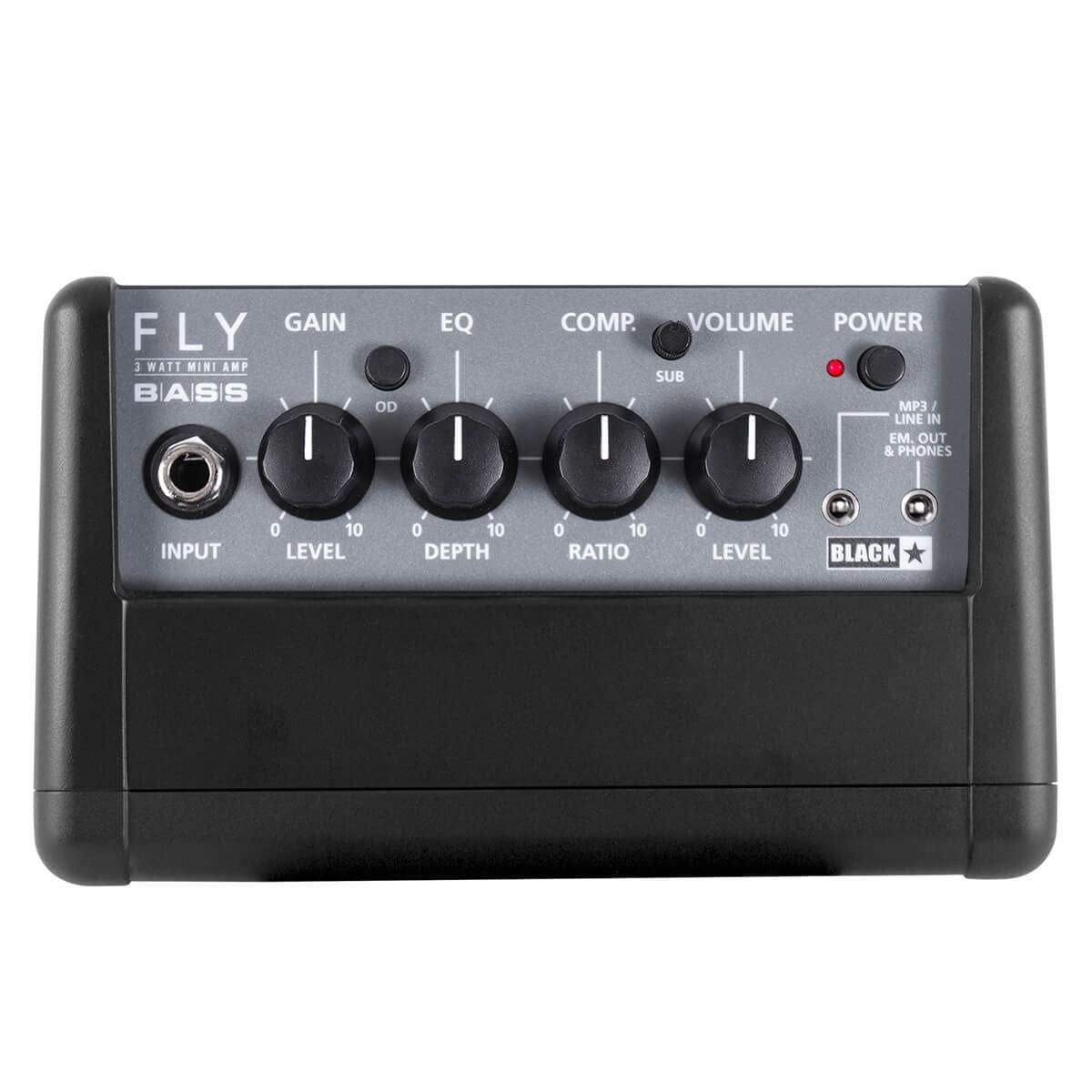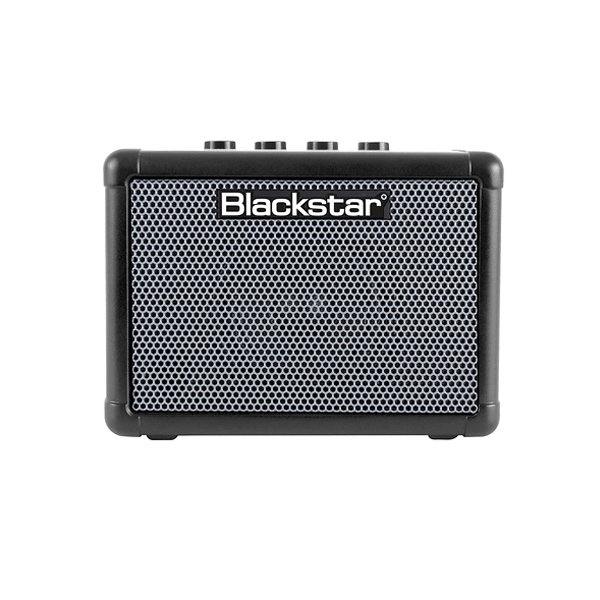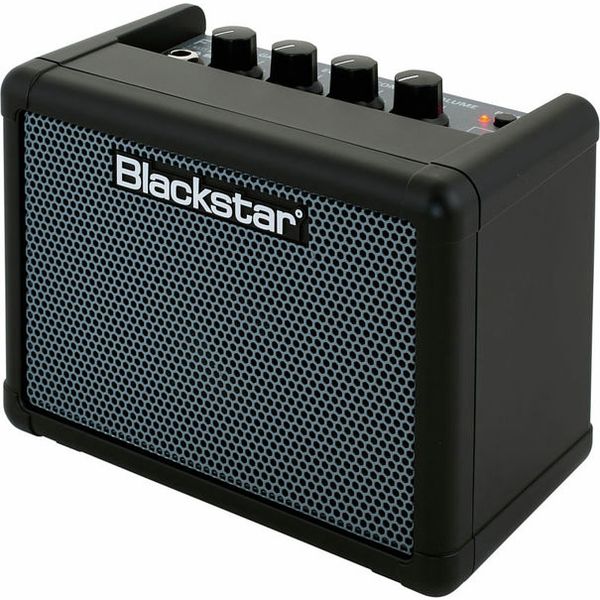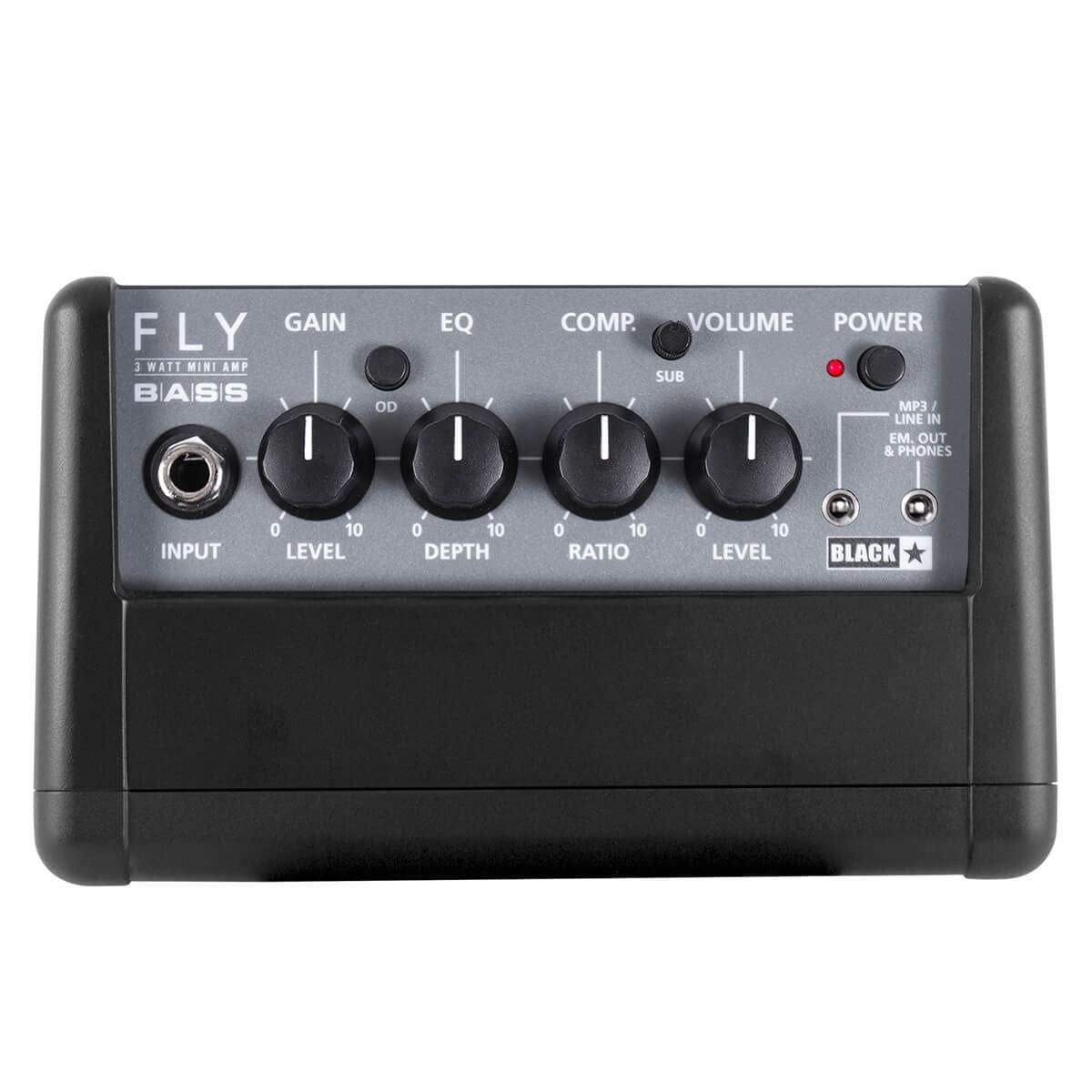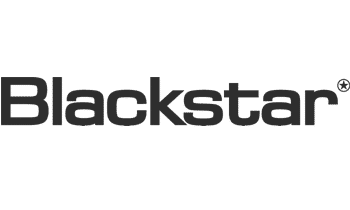 ---
$109
PRICE DROPPED FROM $200
---
---
---
Compact Bass Amp with a Massive Sound
Blackstar's FLY 3 Bass 3-watt combo amplifier packs huge low end and articulate highs into an cabinet that houses a single 3" full-range speaker. The FLY 3 Bass pumps an astounding amount of bass out of its tiny enclosure. Onboard overdrive and compression shape your tone exactly how you like it. And the line input and line/headphone outputs are indispensable tools for silent practice. The Blackstar FLY 3 3-watt, 1 x3" combo bass amplifier is so convenient it will quickly become your favorite practice tool.
Tiny size, big sound
he FLY 3 Bass combo amplifier exudes frighteningly huge bass tones for its diminutive size. The amplifier's specially designed speaker and speaker cabinet allow the FLY 3 Bass to push enough low end to impress any bassist. And despite being only 3 watts, this little combo amp is also surprisingly loud. Now you won't have to make any tonal compromises when practicing at low volumes. Sweetwater bassists are impressed with this little powerhouse.
Wide tonal range
The FLY 3 Bass works for bassists of all styles and genres. It's onboard EQ control can take you from warm and round thump to a cutting tone that begs you to grab your pick. An overdrive circuit does a great job of sounding like a raging tube bass stack. And the compression control evens out your attack, which can be especially appealing to slap-style players. And if you need even more low end, you just push the SUB button to pile on the warmth.
Convenient practice tool
The FLY 3 Bass excels as a bass practice tool and is simple to use when the inspiration to woodshed stikes. A line input accepts an 1/8" from a phone, laptop, or MP3 player, allowing you to play along with the songs you're working on. The 1/8" line output also functions as the headphone output and is speaker emulated. Run this line right to an input on your recording device and you're instantly sending great bass tones right to your track.
Miniture combo bass amp that's ideal for practice
3-watt, 3" speaker specially designed for huge tone
Overdrive channel adds some grind to your low end
Onboard compression evens out your tone
Line input is a great practice tool for jamming with an audio device
Line/headphone output is speaker emulated
Speaker output for the FLY 103 extension cabinet
Use 6 AA batteries or optional power supply