ALVA MADI3D 3m Optical Duplex MADI Cable
Duplex, 2 x SC-Plug to 2 x SC-Plug MADI cable.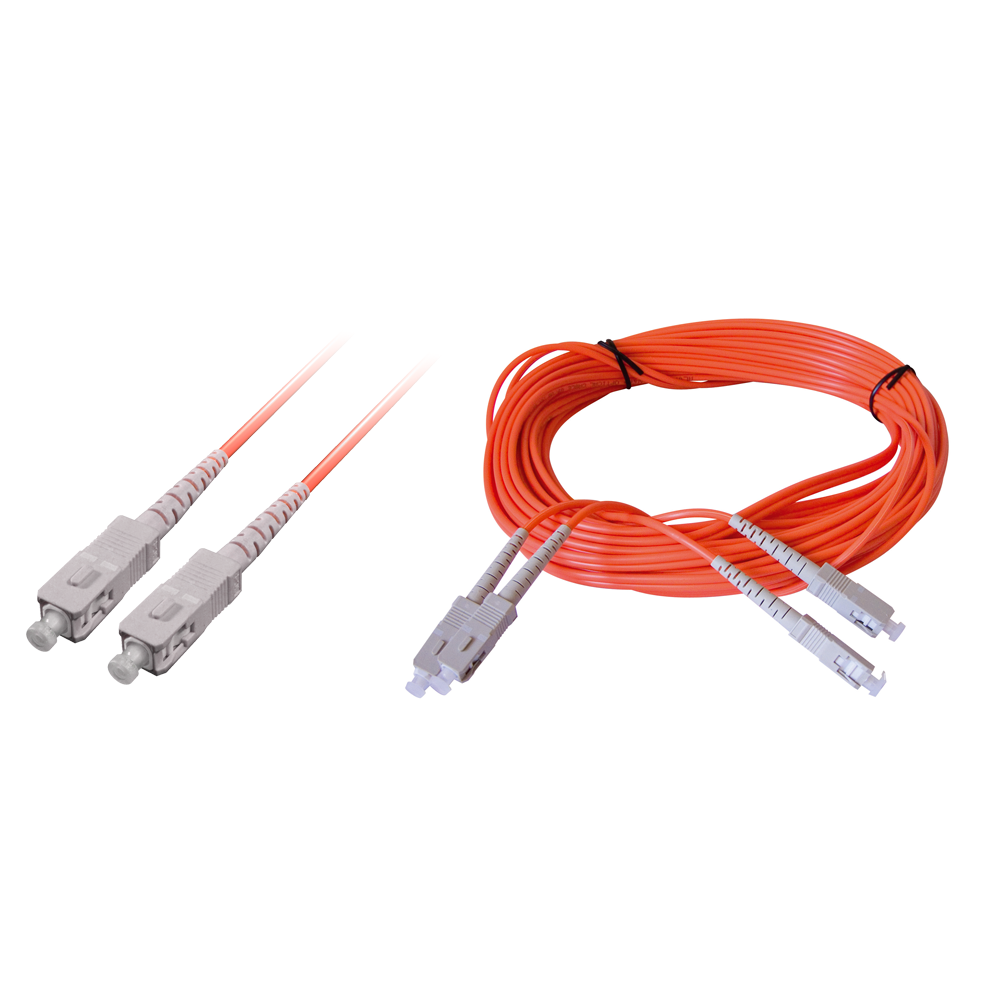 Description:
Multimode optical fibres (MADI standard) consist of a core, a cladding and a primary coating. The light-transmitting cable core is made of fibres of glass, and carries the actual signal. The coating totally reflects the light and thus conducts it within the core. The coating is a protective layer against mechanical damage and is usually between 150 and 500 µm in thickness. Between the cladding and the coating, there is a fine layer of lacquer (2 to 5 µm) to keep out moisture. The coating is usually made of soft plastic, but special versions with extremely stable coatings are also available. By now, optical cables can be manufactured cheaper than copper based cables.
Specifications
Fibre-optical cable, Multi-Mode
62.5/125 µm, simplex
Cable Color: orange
Cable Ø: 2 x 2.5 mm